Saturday Spotlight: New Book Releases December 2022
By Claire Buss, Deputy Editor, Write On!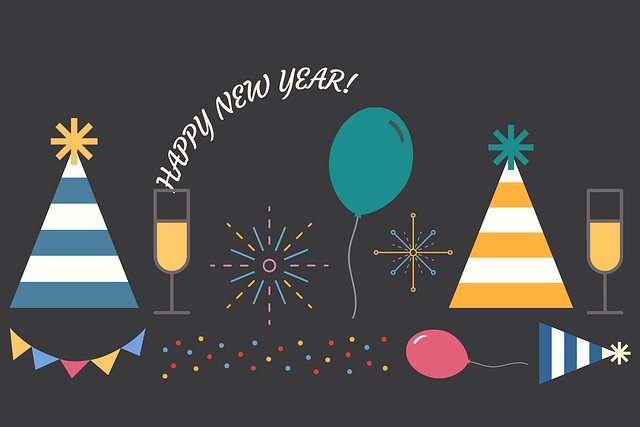 Happy New Year to you all from everyone at the Write On! team.
At Write On! and Pen to Print, we want to help connect authors and readers, playwrights and audiences, so we've created a Spotlight page on the last Saturday of the month, showcasing some of the exciting new reads and plays available. The curated list is based on books and plays that you send us, so if you're an author or a playwright and you'd like your book or play in the spotlight, reach out to us at pentoprint@lbbd.gov.uk. Whether you're an indie author, with a small press or mainstream publisher, established or brand new playwright, we'd love to hear from you and shine a light on your new work.
Write On! offers other opportunities for writers as well. If you'd like us to feature an extract from your book or a short story, please send the extract, book cover and blurb to pentoprint@lbbd.gov.uk with the subject: Write On! Showcase (ensuring you have your publisher's permission, of course).
Pen to Print are also looking for short videos from people reading a passage from their favourite book, or authors reading extracts from their own books. These videos will be featured on the Pen to Print YouTube channel and across our social media. Please send in your videos or links to pentoprint@lbbd.gov.uk with the subject: Video Stories.
*****
Write On! Audio Podcast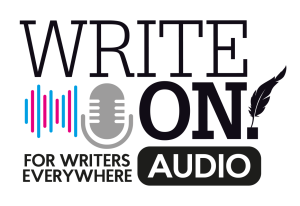 Created in partnership with the award-winning Alternative Stories podcast, you can find us on all major podcast platforms, including Apple Podcasts, Google Podcasts, Spotify, Stitcher, Podchaser and many more. Just type Pen to Print into your browser and look for our logo. Alternatively, find us via our Anchor FM hosting site, which links you to our content on a variety of podcast platforms. Do subscribe! Write On! Audio can be accessed here.
Chris Gregory from Alternative Stories has this to say: "If you've not listened to the Write On! Audio podcast lately, please check it out for writing tips, interviews with prominent authors, showcases and contributions from our listeners. It's been a really strong end to the year, with some fantastic writing advice from Australian novelist Bill Swiggs and Scottish author and audio dramatist Cailean Steed, whose debut novel Home is out with Bloomsbury/Raven in January. Do check out our brilliant interview with writer, poet, teacher and historian Jaspreet Kaur and a brilliant audio monologue, exclusively written for the podcast by sci-fi writer Tony Ballantyne.
Still to come this year, we have a showcase selected by Julie Dexter and the Write On! team performing a version of Benjamin Zephaniah's festive poem Talking Turkeys, which is definitely not to be missed!
It's been great to see so many of you in my ongoing workshop series about writing for audio. So far, we've focussed on audio drama and on 20
th
December we look at monologues with actress and writer Marie-Claire Wood. In January, we'll have sessions on recording and podcasting for writers and poets for those of you who get a new microphone for Christmas or who would like to have a go at recording audio versions of your writing. We'll have an exciting session on Voice Acting on 17
th
January and I'll be joined by Write On! Audio presenter and actress Tiffany Clare to talk about her career voicing characters in audio drama and video games. You can book all of these FREE sessions via the
events page
on the Pen to Print website.
We look forward to reading your contributions to Write On! and especially to Write On! Audio in 2023. Please tell all your friends about our podcast and if you're at a loose end over Christmas, why not delve into our back catalogue to catch up on episodes you may have missed?
We hope you'll enjoy spending time with some friendly voices who are all as enthusiastic about books and writing as you are!
*****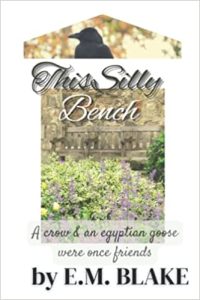 Have you ever wondered what a crow might be thinking?
This Silly Bench is the story of Joe the Crow. He often had a furrowed brow. Cleo, the Egyptian goose, was his friend, but their relationship came to an end.
Wildlife
Watch out for Matt, the greedy rat. You'll also meet the baby gosling on Regent's Canal who has mastered Paddington bear's hard stare. A gang of crows are up to mischief. Meanwhile, a family of swans bring contentment and calm.
Subjects and locations
Joe experiences loss, moving home and attempting to make new friends. In a park, he notices plaques on memorial benches. Later, he observes that benches are where homeless people sleep.
This Silly Bench has oodles of photographs of wildlife and benches in London locations, including Regent's Park, Bloomsbury, Mayfair, the City of London, Regent's Canal, Limehouse, Wapping and the Isle of Dogs.
UK crows don't usually migrate, but in This Silly Bench, Joe the crow goes to the Netherlands, where he attempts to befriend some ducks. He even flies to New York City's Central Park.
A Canadian study found a crow had travelled 1,740 miles. The distance from New York to London is around 3,450 miles. So Joe was a remarkable crow for flying across the ocean. He would have taken lots of breaks and spent many days on his journey.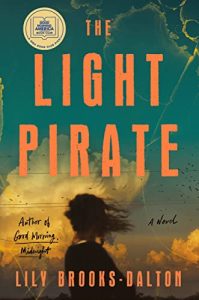 Florida is slipping away.
As devastating weather patterns and rising sea levels wreak gradual havoc on the state's infrastructure, a powerful hurricane approaches a small town on the southeastern coast. Kirby Lowe, an electrical line worker, his pregnant wife, Frida, and their two sons, Flip and Lucas, prepare for the worst. When the boys go missing just before the hurricane hits, Kirby heads out into the high winds in search of his children. Left alone, Frida goes into premature labour and gives birth to an unusual child, Wanda, whom she names after the catastrophic storm that ushers her into a society closer to collapse than ever before.
As Florida continues to unravel, Wanda grows. Moving from childhood to adulthood, adapting not only to the changing landscape, but also to the people who stayed behind in a place abandoned by civilization, Wanda loses family, gains community and, ultimately, seeks adventure, love and purpose in a place remade by nature.
Told in four parts – power, water, light, and time –The Light Pirate mirrors the rhythms of the elements and the sometimes quick, sometimes slow dissolution of the world as we know it. It is a meditation on the changes we would rather not see, the future we would rather not greet, and a call back to the beauty and violence of an untamable wilderness.
Available to buy here
Connect with Lily Brooks-Dalton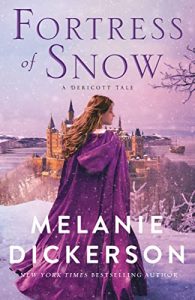 Mazy dreams of independence. Sir Berenger longs to play the hero. But in each other, they may find the secret to happily ever after.
Mazelina of Wexcombe has always dreamed of travelling with her father to lands beyond the confining walls of their castle. But his sudden death deprives her of the future she imagined. Abandoned by her eldest brother, Mazy is soon forced to seek help from her beloved brother Sir John at the great estate of Strachleigh.
Her visit leads to a friendship with the dashing and noble Sir Berenger of Dericott. He has notions of rescuing a damsel in distress. But Mazy is brave enough to defend herself—and has proven that her skills in archery and knife throwing rival that of a knight's. So when he is called away to Prussian lands, Sir Berenger looks to distinguish himself in battle.
When Sir Berenger returns, he and Mazy meet again on the streets of London, where she is making a living selling goods in the market. Meanwhile, he has been summoned by the king to receive a reward for his service. But the recognition comes with a price: He must marry a wealthy, titled widow to please the king. When Mazy begins to suspect treachery, she embarks on a journey to the fortress of snow to warn the brave knight—and secure her own fairy-tale ending.
Available to buy here
Connect with Melanie Dickerson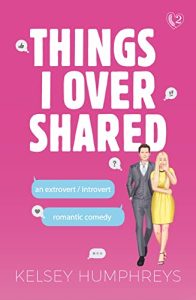 If you've ever been told you're too much…
Samantha Canton feels your pain. She knows she is, well, a lot. It's been a rough year, to put it mildly, so she is overjoyed to find out she gets to go on her dream work trip to Europe. But she's not going alone. She'll be crossing the pond with the company's CFO, Emerson Clark.
Icy Emerson, as the industry calls him, is logical, serious and quiet. He likes solitude, the colour grey, rain and hot tea – he is British, after all.
And he cannot stand Samantha in all her extra, southern, chatty, upbeat, neon-dress-wearing glory.
No problem; she's never met someone she couldn't befriend.
Until Now.
Commence nervous verbal diarrhea.
Available to buy here
Connect with Kelsey Humphreys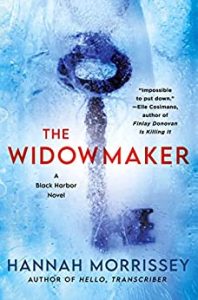 A wealthy family shrouded in scandal, a detective tasked with solving an impossible cold case, and a woman with a dark past collide.
Ever since business mogul Clive Reynolds disappeared 20 years ago, the name "Reynolds" has become synonymous with "murder" and "mystery." And now, lured by a cryptic note, down-on-her-luck photographer Morgan Mori returns home to Black Harbor and into the web of their family secrets and double lives. The same night she photographs the Reynolds holiday get-together, Morgan becomes witness to a homicide of a cop that triggers the discovery of a long-buried clue.
This could finally be the thing to crack open the chilling cold case, and Investigator Ryan Hudson has a chance to prove himself as lead detective. If only he could stop letting his need to solve his partner's recent murder distract him. But as Morgan exposes her own dark demons, could her sordid history be the key to unlocking more than one mystery?
Available to buy here
Connect with Hannah Morrissey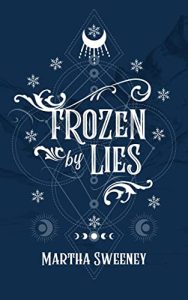 The bitter fault of one caused the magic from within to wither and die.
A feud has ensued for many generations, leaving most from both the Frost Clan and the Klaus Clan unaware of its origin. What happens when Noelle Frost and Nikolaus Klaus find themselves drawn to each other? Will their worlds collide, destroying everything in their wake? Or do they have the power to bridge the ancient chasm and restore balance to the world?
This is NOT your average holiday story and NOT for the faint of heart!
Available to buy here
Connect with Martha Sweeney
Kate Jenkins doesn't believe in fate.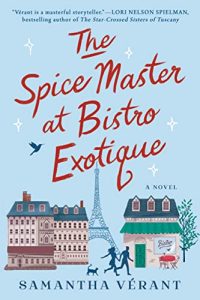 She believes in a clear vision, meticulous planning and hard work, in order to achieve her culinary dreams. On the cusp of opening her own Parisian restaurant, Bistro Exotique, she isn't even concerned when her standoffish — and annoyingly sexy — neighbour dismisses her as a crazy American tourist, or when she meets the wildly eccentric Garrance, the self-proclaimed Spice Master of Paris, who ominously warns her of the previous owner's failures.
Confident and optimistic, Kate keeps calm and cooks on. Until a series of unfortunate events derail her plans and her entire staff quits.
Kate is about to throw in the kitchen towel on her lifelong dream when Garrance offers to use her mastery of scents and spices to help her, but it comes at a price: Kate must work with Garrance's son, Charles, a world-class chef and total jerk. After Kate hesitantly concedes to the deal, she slowly learns to open her heart and mind to new concepts, not quite sure if the magic she's experiencing comes from Garrance's spices, from within herself, or from the growing chemistry with Charles. One thing is certain, though: her kitchen is getting increasingly hot.
Remember, if you're an author and you'd like to see your book in our Saturday Spotlight, email: pentoprint@lbbd.gov.uk and send us the details of your new novel.

Further Links
For details of Penguin RandomHouse new releases, visit their website here.
For details of Hachette new releases, visit their website here.
For details of HarperCollins new releases, visit their website here.
For details of PanMacmillan new releases, visit their website here.
For details of Simon & Schuster new releases, visit their website here.
Disclaimer: Amazon links are given for ease but please remember there are a number of other online retailers operating, including hive (which helps to support independent book shops), Kobo, Apple Books, Google Play and Nook as well as online stores for bookstores such as Waterstones, Barnes & Noble and WHSmiths. 
We want to help connect authors and readers, so our Saturday Spotlight page showcases some of the exciting new reads available each month.