Write On Interviews: A Look Back At 2022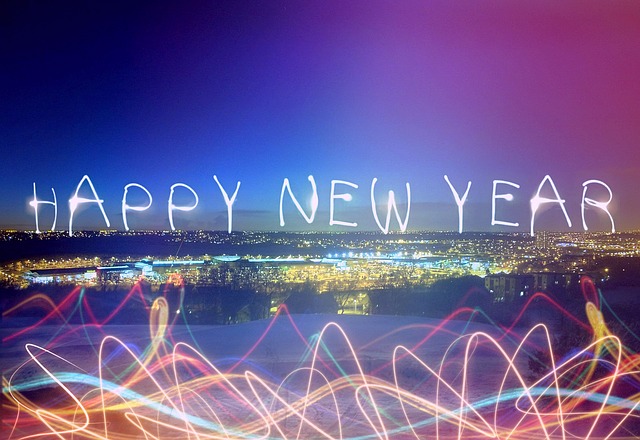 For the first Write On! Interviews page of 2023, we are taking a look back at some of the wonderful interviews we've had with such a variety of authors and artists in 2022 and re-sharing their advice to new writers. A great way to boost your motivation for all your writerly plans this year.  
January
"It's simple, but just – WRITE. It doesn't matter how rubbish it is, or how many plot holes, you circle back and fix all that later. But you need something to fix first. You need a skeleton to flesh out and polish. So just get it down. Nothing else matters until later."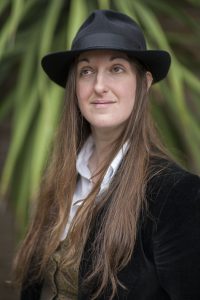 Frances' Top Tips When Writing For Children/YA:
Don't patronise your audience. YA readers are not stupid. 

 

Rein in self-indulgence. 

 

Write what you enjoy with a subject you care about. 

 

Inject pace. 

 

Write the best book you can with emotional resonance you can feel. 

 

Never lecture.

 
February
"Don't worry about not having a 'style'. This is something that used to really bother me, as the media and styles I work in vary hugely and, for a long time, I felt as though I didn't have a style that identified my work.
I've realised now that having a style is not necessary – all artists are experimenting all of the time, and your style will change and evolve over time. When I stopped focusing on what made my artwork different and unique, and started enjoying experimenting, I began to create pieces that felt more authentically mine, and my style developed organically from there."
"A common issue I encounter is unreasonable pacing in a scene. For instance, a character sits down for dinner, someone says two lines of dialogue, and then the character gets up, having finished their meal. Often, this is a sign the writer didn't wait long enough between finishing writing and editing their manuscript and/or they haven't read it aloud to themselves.
Characters monologuing, often as an excuse to relay exposition to the reader, is another issue that crops up a lot. The occasional monologue or speech in the right setting is fine. But the next time you hear two or more other people talking, listen to how and when each person speaks. One person rarely says more than a couple of sentences (or even words) before another chimes in. Totally realistic dialogue in this way would get annoying in a book but, as authors, we should still attempt to write somewhat believable dialogue."
March
"I would suggest two things. First, read, read, read. Read everything, but especially, read in the genres you want to write in, so you're familiar with new trends and with what readers are expecting. And second, write, write, write. That's really the only way to learn and to keep improving your craft."
"Keep going. Things that can help: friendly fellow writers, readers whose opinions you trust, and gentle encouragement from books like Bird By Bird by Anne Lamott."
April
"Two things I have learnt: first off, to keep developing and learning from your artistic process. Rejection is not the last stop. Figure out how to improve when a piece of writing or art is not accepted for submission. It's not personal, even though it sometimes feels that way! Secondly, be open to new opportunities, but also cautious about where you place your trust. As your success grows, people will crawl out of the woodwork, wanting to attach themselves to you and they may not always have your best interests at heart."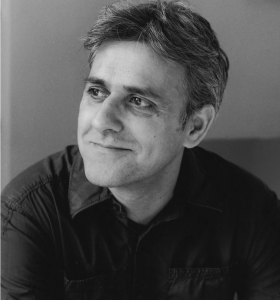 "Every poem is an act of the phantom, the ghost. Someone is speaking to someone. Are they speaking to themselves or to someone else? The fewer words we use, the more slippery the poem becomes. There's a suitcase or toolbox for every word. And when the reader enters the world of the poem, he opens up that suitcase for that word."
May
Romance Author Stuart Wakefield
"My most popular blog post is How To Create A Realistic, Relatable Main Character For Your Romance Novel and that sums it up. Build your characters and build their backstories. You can have the best plot in the world, but if your characters aren't relatable, readers won't care about your plot. I see it with my coaching clients all the time; they come to me with great plots but haven't done the character work. My formula is characters + plot = story. If you dropped Lara Croft into Pride And Prejudice, you'd have a very different story."
Director of Exiled Writers Ink, Jennifer Langer
"Carry a notebook and keep it at your bedside. Jot down observations, thoughts and ideas that emerge from the deepest recesses of your mind and soul. Read lots of published poetry."
June
"Keep working hard and keep following your passions. If you really enjoy something, the terrible pay and long hours you first have to endure won't be such a big deal because you'll be doing something you love. I'd also say never say no to any job offered to you, even if you have no idea how you'll do what the client asks. Say yes, and then work hard to make it happen. Once you're more established, you can pick and choose to a certain extent."
Author Patrice Lawrence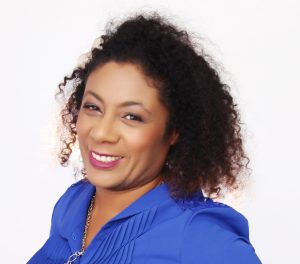 "The writing you do at school to pass your exams is not creative writing. I don't care about the spelling; that's what technology is there for. We don't speak grammatically correctly, so your characters don't have to. I say: 'You have brilliant imaginations, and you can create brilliant stories. Whether it's a picture or a poem, you can do it! School takes your voice away from you.' For me, it's about giving power back to young people."
July
"Draw, sketch, doodle, any chance you get. Art is a skill and practise only makes you better. I could never have painted a rock to look like a pangolin when I was a teenager – not a good one, anyway!"
"Firstly: READ. It's invaluable. If you are part of a writing group, then publication may not be the holy grail. If you just want to write for yourself or family, that is great; as is the decision to be published. Remember, it's your journey!
Secondly: If you do want to be published, finish your book and edit it to a professional standard. Given the choice between an unfinished manuscript and a finished one, an agent will always choose the latter. Why spend time on unfinished work if you have between 13 -20 manuscripts a week to choose from?"
August
"Write for yourself and write about matters which are important to you, because each person has their own unique voice and outlook. Keep writing, even when you don't feel inspired to. Use a free writing exercise prompt, because you may jot down an idea that could become crucial to a prose piece or poem. Criticism can be demotivating, but persevere and don't allow it to inhibit your creativity!"
Children's Author Catherine Coe
Catherine is modest. "My books are short, not 100,000-word epic novels." She reveals she attends courses, reads books and participates in writing critique groups. Early on, she realised the importance of being open to what others are saying: "Just because I'm an editor, it doesn't mean I can edit my own work."
September
"I'm still an aspiring writer set on the voyage to acquire wisdom, but one thing I'm glad I've done, and would advise others to do also, is to not be afraid of starting early. Although I haven't practically 'achieved' anything, I'm so glad to have put my work out in the writing world. It helps me not only to learn and write better, but also gives me confidence and validation. A mentor once told me that people from creative fields are always more than excited to help you, to guide you, and fuel you in any way they can. We're already dealing with writer's block and imposter syndrome. I think I've met the best mentors along my writing journey and the people at Pen to Print top that list! So, if you think you want to share your words with the world, never be afraid to do it."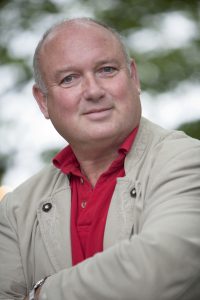 "Artistically speaking, it was nerve-wracking having everybody expecting me to write the same thing again but 'totally different'. Captain Corelli was my original attempt to have a go at War And Peace. To me, a later novel, Birds Without Wings, about the Ottoman empire, is a better book. Having said that, I'm very proud of Captain Corelli's Mandolin and when I read it now, I can't believe I had the ingenuity and energy to do that. But to me, the most striking thing is that it's full of light. I haven't been able to capture that light again."
October
"Read all you can and read like a writer, taking each word, phrase, sentence as a lesson."
"I didn't understand when I started at Swansea University that no one wanted to know about me. In order to get on, I felt I had to blank my background completely. Writing poetry can capture these structures of feeling displaced. Poetic form is the embodiment of the structure of the feeling of this age. Poetry, therefore, shouldn't be ancillary to history. Learn how to read a poem and then you learn how a poem opens up a period for you."
November
"Be authentic, believe in your values, and use all the obstacles you encounter to move forward. Instead of letting them hold you back, always persist, be curious, be passionate, and never stop learning."
"Write your projects through to the end. It's easy to end up with lots of false starts, because starting a new idea is so fun and exciting. But we learn so much when we push through the difficult middle bit. A lot of writing is having the nerve to write through the uncomfortable parts."
December
Romance Author Eunice Nascimento
"Give yourself permission to write a rubbish first draft. Even if you have to lie and tell yourself you'll bin the whole thing if you don't like it!"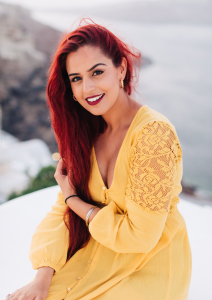 "I could see these amazing women all around me, but their lives were not reflected in TV or books. Growing up, this made me question where I fitted, how I belonged. The absence of narrative non-fiction, in particular, was one of the things that led to Brown Girl Like Me."
***** 
We hope this selection of quotes from our 2022 interviews motivates you for a wonderful year of writing ahead. Be sure to catch up with any of our interviews you've missed online: pentoprint.org/write-on-interviews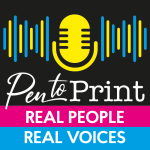 Issue 15 of  Write On! magazine is available now. You can find it here. 
Each edition of our Write On! Audio podcast features an exclusive interview. Find us on all major podcast platforms, including Apple and Google Podcasts and Spotify. Type Pen to Print into your browser and look for our logo or find us on Anchor FM.
*****
If you or someone you know has been affected by issues covered in our pages, please see the relevant link below for ​information, advice and support​: https://pentoprint.org/about/advice-support/
We've interviewed a variety of authors and artists in 2022. Here's a look back at some of them, along with a recap of the wonderful advice to new writers that has been shared!