Saturday Spotlight: New Book Releases September 2023
By Claire Buss, Deputy Editor, Write On! 
At Write On! and Pen to Print, we want to help connect authors and readers, playwrights and audiences, so we've created a Spotlight page on the last Saturday of the month, showcasing some of the exciting new reads and plays available. The curated list is based on books and plays that you send us, so if you're an author or a playwright and you'd like your book or play in the spotlight, reach out to us at pentoprint@lbbd.gov.uk. Whether you're an indie author, with a small press or mainstream publisher, established or brand new playwright, we'd love to hear from you and shine a light on your new work.
Write On! offers other opportunities for writers as well. If you'd like us to feature an extract from your book or a short story, please send the extract, book cover and blurb to pentoprint@lbbd.gov.uk with the subject: Write On! Showcase (ensuring you have your publisher's permission, of course).
Pen to Print are also looking for short videos from people reading a passage from their favourite book, or authors reading extracts from their own books. These videos will be featured on the Pen to Print YouTube channel and across our social media. Please send in your videos or links to pentoprint@lbbd.gov.uk with the subject: Video Stories.
*****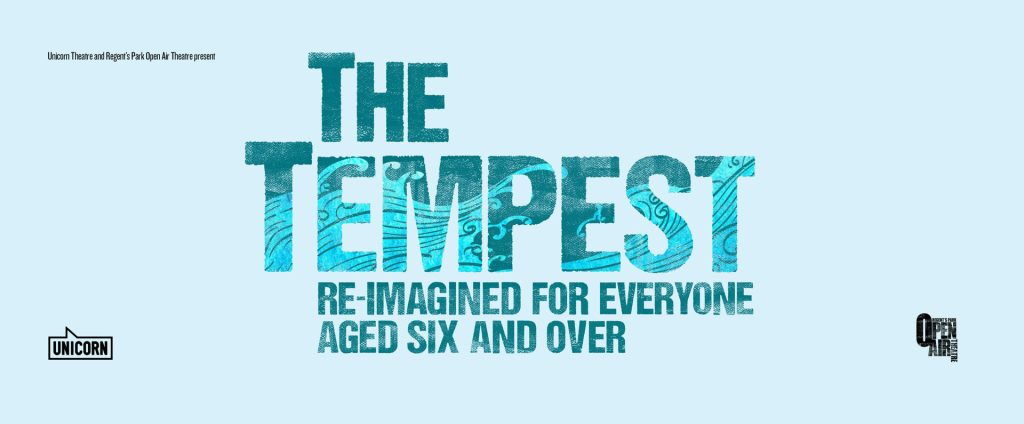 "WE ARE SUCH STUFF AS DREAMS ARE MADE OF."
When the sorcerer Prospero conjures up a storm to shipwreck his enemies, he sets the scene for an enchanting tale of spells, monsters, revenge and romance.
In this 75-minute show, The Tempest reimagined for everyone aged six and over brings Shakespeare's text thrillingly to life for younger audiences.
Dates: 19 Sept – 15 Oct 2023

A richly reported and provocative look at the history of women's sports and the controversy surrounding trans athletes, by a leading LGBTQ+ sports journalist.
For decades women have been playing competitive sports, thanks in large part to the protective cover of Title IX. Since the passage of that law, the number of women participating in sports and the level of competition in high school, college and professionally, has risen dramatically. In Fair Play, award-winning journalist Katie Barnes traces the evolution of women's sports as a pastime and a political arena where equality and fairness have been fought over for generations.
As attitudes toward gender have shifted to embrace more fluidity in recent decades, sex continues to be viewed as a static binary that is easily determined: male or female. It's on the very idea of static sex that we've built an entire sporting apparatus. Now that foundation is being hotly debated as a result of intense culture wars. Many transgender and intersex athletes, including a South African runner, a wrestler in Texas, a Connecticut track star, and a swimmer at the University of Pennsylvania, have captured the attention of law and policymakers who want to decide how and when they compete.
Women's sports, since their inception, have been seen as a separate class of competition that requires protection and rules for entry. But what are those rules and who gets to make them? Fair Play looks at all sides of the issue and presents a reasoned and much-needed solution that seeks to preserve opportunities for all going forward.
Love blooms in the darkest days…
London, 1942.
Despite the raging war, spirited 18-year-old Nellie Morris lives a quiet life in the tight-knit East End community of Bethnal Green. Her family and friends all tease that she will marry air raid warden Billy, the boy next door who's always been sweet on her.
The arrival of Ray, a handsome American airman stationed nearby, causes Nellie to question everything she thought she knew about her future.
Nellie's new-found happiness is short-lived when a tragic accident occurs during an air raid. Even the closest family can't escape the devastation of war, and as the secrets and truth about that fateful night become clear, they threaten to tear Nellie – and those dearest to her – apart.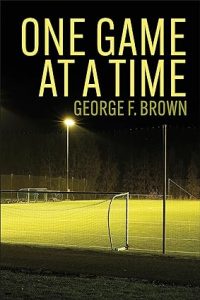 One Game At A Time is a love letter to the lower, sometimes forgotten, tiers of the English football pyramid, celebrating the mud, sweat and tears that go into chasing the dream of promotion.
Bucknall, a previously established Football League club, are now struggling at the bottom of the National League. The club turn to former icon, Darren Gifford, to change their fortunes and return them to where they belong. Gifford gets off to a rocky start, with questions already being asked about his lack of experience. He decides to spin the wheel and convinces the club to sign the maverick, journeyman striker, Tommy Pearce.
With Pearce in the side, Bucknall's form begins to improve and they pull away from relegation trouble. However, Gifford starts to realise that, the more he gives to the team, the less time he has for his family at home. As Bucknall's ascent up the table continues, Gifford discovers that management is not just about what happens on the pitch, and has to deal with the darker side of the beautiful game.
Available to buy here
Connect with George F Brown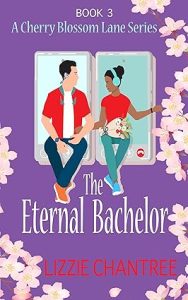 Demi is a vibrant, independent woman who seemingly has it all: a fulfilling job with her family, a long-term boyfriend, and a close-knit circle of friends. As her relationship with her boyfriend starts to crumble and her job with her family becomes precarious, Demi's life begins to fall apart.
Enter Miles, her best friend since childhood, an eternal bachelor with an infectious zest for life. With his dark curls and sparkling green eyes, he's always been a constant in Demi's life: a source of laughter, understanding and unwavering support. Yet, behind his enigmatic smile lies a longing for something more. And that something is Demi, the one person he can't have.
But as the seasons change and the bright hues of summer envelop Cherry Blossom Lane, Demi starts to see Miles in a different light. What was once friendly familiarity now blossoms into a heart-fluttering affection she never expected. The chemistry between her and Miles is undeniable and the magnetic pull between them grows stronger with every stolen glance and lingering touch.
Caught between the ties to her past relationship and a charismatic playboy, Demi must confront her deepest fears and take a leap of faith. Will Demi and Miles find a way to be together despite the odds stacked against them? Or will fate conspire to keep them apart?
Get ready to immerse yourself in this addictive romance series that has captured the hearts of readers and will leave you yearning for the power of love to conquer all.
Available to buy here
Connect with Lizzie Chantree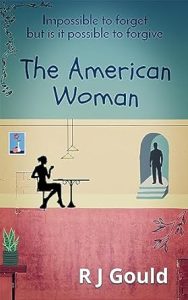 When it's impossible to forget, is it possible to forgive?
Jennifer is stuck doing dead end waitressing jobs, her naïve dream of Hollywood stardom in tatters. Gareth, an IT consultant on a temporary contract, is the unlikely customer at Giulio's Diner in the downbeat part of Los Angeles where she's now working.
It shouldn't be a perfect match: the attractive, outgoing waitress from Idaho and the shy, good-looker from Wales, but when it comes to relationships, nothing is predictable, is it?
They move from state to state and when Gareth's work in America dries up, Jennifer follows him to Britain where everything changes. What's she supposed to do when she discovers she's been fed a pack of lies?
Now living alone in London, Jennifer is a regular at the popular Dream Café with a great job and a lovely set of friends, but it's impossible to cast aside the wonderful memories of her time together with Gareth.
Were his lies justified? Are they forgivable? And, most importantly, should she be giving Gareth the second chance he so desperately wants?
Available to buy here
Connect with RJ Gould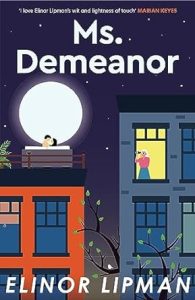 Jane Morgan is a valued member of her law firm – or was, until a prudish neighbour, binoculars poised, observes her having sex on the roof of her Manhattan apartment building.
Police are summoned, and a judge sentences her to six months of home confinement.
With Jane now jobless and rootless, trapped at home, life looks bleak. Yes, her twin sister provides support and advice, but mostly of the unwelcome kind. So, when a doorman lets slip that Jane isn't the only resident of her building wearing an ankle monitor, she strikes up a friendship with fellow white-collar felon Perry Salisbury.
As she tries to adapt to her new circumstances, she discovers she hasn't heard the end of that nosy neighbour – whose past isn't as decorous as her snitching would suggest. Why are police knocking on Jane's door again? Might her house arrest have a silver lining? Can two wrongs make a right?
Available to buy here
Connect with Elinor Lipman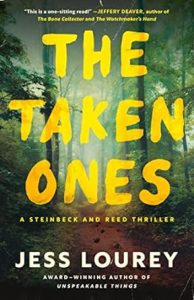 Two girls vanished. A woman buried alive. Between two crimes lie decades of secrets yet to be unearthed in a pulse-pounding novel by the Edgar Award–nominated author of Unspeakable Things.
Summer 1980: Despite the local superstition that the Bendy Man haunts the woods, three girls go into a Minnesota forest. Only one comes out, dead silent, her memory gone. The mystery of 'The Taken Ones' captures the nation.
Summer 2022: Cold case detective Van Reed and forensic scientist Harry Steinbeck are assigned a disturbing homicide — a woman buried alive, clutching a heart charm necklace belonging to one of the vanished girls. Van follows her gut. Harry trusts in facts. They're both desperate to catch a killer before he kills again. They have something else in common: each has ties to the original case in ways they're reluctant to share.
As Van and Harry connect the crimes of the past and the present, Van struggles with memories of her own nightmarish childhood — and the fear that uncovering the truth of 'The Taken Ones' will lead her down a path from which she, too, may never return.
Available to buy here
Connect with Jess Lourey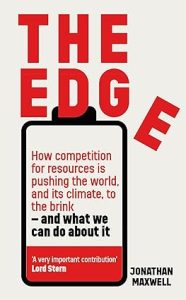 Why did Russia invade Ukraine? Why have energy costs and inflation been so high? Why is there is there a cost-of-living crisis? Why does the climate crisis keep getting worse? What causes conflict, socio-economic crises and climate change and what can you do about it, for your family, your business and your country?
Global events, however long their origins, too often seem out of our control and to suddenly transform the world around us. If we want stability, we need to understand the causes, the scale of the challenges and how we can deliver big enough solutions in time.
So many crises are caused by the same problem: competition for coveted resources. The amount of these same resources we waste is shocking, the impact devastating. Which is why every society, organisation, business, household and individual must put efficiency first – not just to save money and carbon and to improve resilience, but to mitigate and avoid both conflict and climate change.
The Edge is a very contemporary look at how the world has been transformed by recent events: focusing on climate change, the war in Ukraine, the next resource flashpoints and challenges the world faces around energy, security, the environment and the economy.
Written from an investor's perspective from inside the energy industry, it will help businesses and economies, apparently at the mercy of the markets, to transition towards sustainability, productivity and prosperity, helping everyone understand the world in 2023. In the face of crisis and opportunity, we are at a turning point in history.
Available to buy here
Connect with Jonathan Maxwell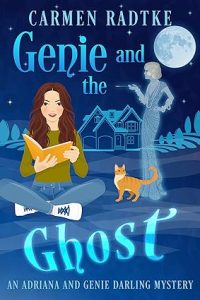 New York jewellery designer Genie Darling has returned to her childhood home in quaint Cobblewood Cove for one reason only: to sort through generations of old family heirlooms and hand anything of historical interest over to the local museum.
But after a failed mugging attempt, and the appearance of a beautiful but ghostly young stranger in a vintage evening dress, Genie realises there's something suspicious –and spooky – going on.
The glamorous and friendly spectre turns out to be Genie's own great-great-aunt Adriana, who died in 1929 in mysterious circumstances.
When there are more attempts on Genie and her home and her main suspect dies in a suspicious accident, she decides to get to the bottom of the mystery.
Does it have anything to do with Adriana's death and reappearance?
With her unflappable, pet-whispering aunt and cat Cleo by her side, Genie sets out to lay this ghost to rest by solving the mystery and unmasking the culprits.
But digging up the past can be deadly…
Available to buy here
Connect with Carmen Radtke
Caught between realities, a mathematician, a book dealer and a mobster desperately seek a notorious book that disappears upon being read. Only the author, a rakish Sci-Fi writer, knows whether his popular novel is truthful or a hoax. In a story that is cosmic, inventive and sly, multi-award-winning author Lavie Tidhar (Central Station) travels from the emergence of life to the very ends of the universe.
Delia Welegtabit discovered two things during her childhood on a South Pacific island: her love for mathematics and a novel that isn't supposed to exist. But the elusive book proves unexpectedly dangerous. Oskar Lens, a science fiction-obsessed mobster in the midst of an existential crisis, will stop at nothing to find the novel. After Delia's husband Levi goes missing, she seeks help from Daniel Chase, a young, face-blind book dealer.
The infamous novel Lode Stars was written by the infamous Eugene Charles Hartley: legendary pulp science fiction writer and founder of The Church Of The All-Seeing Eyes. In Hartley's novel, a doppelganger of Delia searches for her missing father in a strange star system. But is any of Lode Stars real? Was Hartley a cynical conman on a quest for wealth and immortality, creating a religion he did not believe in? Or was he a visionary who truly discovered the secrets of the universe?
Available to buy here
Connect with Lavie Tidhar
Remember, if you're an author and you'd like to see your book in our Saturday Spotlight, email: pentoprint@lbbd.gov.uk and send us the details of your new novel.

For details of Penguin RandomHouse new releases, visit their website here.
For details of Hachette new releases, visit their website here.
For details of HarperCollins new releases, visit their website here.
For details of PanMacmillan new releases, visit their website here.
For details of Simon & Schuster new releases, visit their website here.
Disclaimer: Amazon links are given for ease but please remember there are a number of other online retailers operating, including hive (which helps to support independent book shops), Kobo, Apple Books, Google Play and Nook as well as online stores for bookstores such as Waterstones, Barnes & Noble and WHSmiths. 
Issue 18 of Write On! is out now and you can read it online here. Find it in libraries and other outlets. You can find previous editions of our magazines here.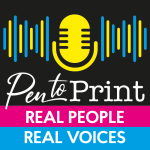 You can hear great new ideas, creative work and writing tips on Write On! Audio. Find us on all major podcast platforms, including Apple and Google Podcasts and Spotify. Type Pen to Print into your browser and look for our logo, or find us on Podcasters.Spotify.com.
We want to help connect authors and readers, so our Saturday Spotlight page showcases some of the exciting new reads available each month.