Showcase: Chemical Baptism + The Slip Away Tree + Insecure Voices + Hijabi + The Lost And Found
By Haley Pittman & Amelia Cave
Writing about mental health has united writers across different backgrounds and allowed for a more nuanced perspective of how we view 'silent' struggles. This collection of work displays a small portion of specific stories in honour of Mental Health Awareness Week. Many of these pieces display sensitive themes and guided encouragement, helping us to look after our minds and listen to our inner voices.
If you, or anybody you know is having a difficult time or experiencing a mental health issue, please do not suffer alone. You can contact the Samaritans helpline, for free, by calling 116 123, or contact them online by email: jo@samaritans.org. Alternatively, you can visit their website for help and advice: samaritans.org.
I'd like to start this Showcase by introducing a piece of poetry by Katelyn Bowers, exploring themes of moral anxiety.
Chemical Baptism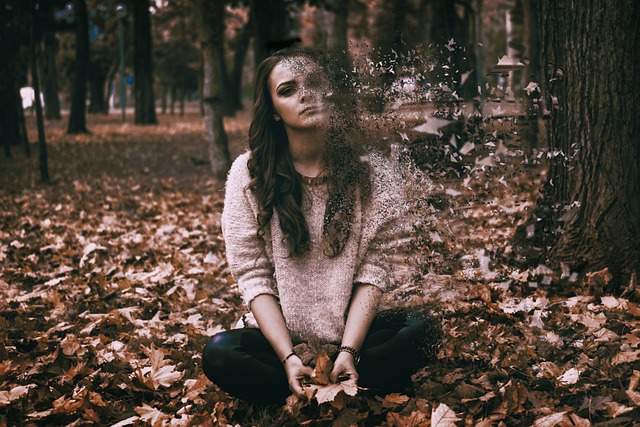 Acres and acres of plowed dust,
spigots spit chemicals on the side.
"HELL IS REAL," reads another road sign.
Hell, if I don't already know that.
Brown and white rows line sandy Earth.
Tainted by blood, sweat, and
Miracle Grow from eyelet industrial hoses.
Baking bales fester their rot in perfect packaging.
All there is to do is drive-through—
that's what scenic routes were made for;
potluck on Sunday and leftover questions.
Burning rubber with nowhere to go.
© Katelyn Bowers, 2023
Connect with Katelyn on Instagram: @katelynmich_bowers
Note from the author: "Religious anxiety in the south — where I'm from — is something I still live with to this day. My poetry often helps me to unpack it."
*****
This next piece exhibits Haley's (one of May's Showcase editors) personal struggles with mental health and isolation.
The Slip Away Tree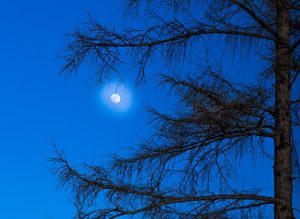 Wither wilt wires
Holding fiberglass leaves
The roots went dry with the fires.
Under our tennis shoes
Bring your watering can eyes,
And flood it!
With our drowning riversome tries
If we stall any more
The tree will fall.
And everyone will ask the riddle.
"Do you hear it if no one is around?"
We'll hear it plenty.
We made the sound.
© Haley Pittman, 2023
Connect with Hayley on LinkedIn: Haley Pittman | LinkedIn
Note from the author: "This poem is a confessional of sorts. It addresses how mental illness can affect long-term relationships."
*****
Next, a poem written by me, your second May Showcase editor. I'm portraying the voices in our heads; those that tell us we're not good enough, and how these can be overcome.
Insecure Voices 

Voices in my head
Tell me that I'll never succeed
Filling me with doubts
Making me concede
Their words hold me back
Making me hesitant
And stop me from venturing
Into the great unknown
Their voices are loud
Stopping me from playing put my dreams
They tell me I'm not worthy
And that I should hide away for the rest of my days
But I won't let them win
I'll silence their whispers
I'll prove them wrong
I'll break free from their hold
For I will silence those voices as I know I am capable of achieving great things.
© Amelia Cave, 2023
Connect with Amelia on LinkedIn: Amelia Cave | LinkedIn
*****
Next, we shift from the voice of nature to identity. I'd like to share Hijabi, by Juliet Hanna.
Hijabi
Hijabi, I'm hijabi…
I wear a hijab.
It makes me happy.
I'm hijabi.
It's a right that no one can strip off of me.
No one can touch my feet
Hijabi….
I'm hijabi and that's my identity.
© Juliet Hanna, 2023
*****
My final piece is a touching piece of flash fiction by Thomas Nixon.
The Lost And Found
It was an unconfirmed sighting, like all the others. Gerard knew there was no evidence to support it, only a shared experience that all grieving mothers and fathers felt, a connection as thin as the balloon's chord, the only link between this world, and theirs.
Gerard felt his throat stiffen as he fought to speak. "Hello, son," he spoke through a deep, quivering breath. "I've… I knew we'd see each other again."
The boy remained still, his balloon wavering as the wind picked up.
"I just want to say… I've always loved…"
And before his eyes, Gerard saw only lavender bushes.
© Thomas Nixon, 2023
Connect with Thomas Nixon on Twitter: @Tnixon98
*****
If you'd like to see your writing appear in the Write On! Showcase, please submit your short stories, poetry or novel extracts to: pentoprint.org/get-involved/submit-to-write-on/
Get your digital copy of Write On! Issue 16 here, or pick up a copy in local libraries and other venues. You can also find previous editions on our magazines page here.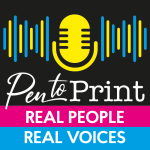 Hear extracts from Showcase in our podcast. Write On! Audio. Find us on all major podcast platforms, including Apple and Google Podcasts and Spotify. Type Pen to Print into your browser and look for our logo, or find us on Anchor FM.
*****
If you or someone you know has been affected by issues covered in our pages, please see the relevant link below for ​information, advice and support​: