Showcase: Coming Together + There's Blood On The Sands Of Tunisia
November's Showcases are introduced by Write On! regular, Diya Padiyar.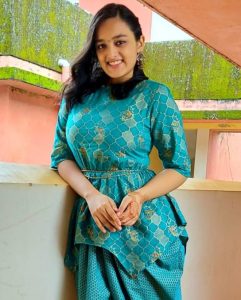 Last week, we looked at how the world celebrates with lights. But, as much as light symbolises hope and brilliance, it also signifies death and remembrance of those who have gone before us. In this week's showcase, we shine a light on the sacrifices that have been made. Continuing with the theme of commemoration, 11 November is observed as Remembrance Day in memory of the World War One heroes.
Irrespective of victory or defeat, war means loss of life. We who are left behind have only the memories of those brave hearts who were lost. Beyond national borders and territorial differences, we are all connected by this feeling of grief.
When I think of Remembrance Day, I think of the land bloodied by those who have died from different countries and of families and loved ones, who, even generations on, still feel that loss. Many Commonwealth member states observe this day to honour members from the armed forces who have died in the line of duty, recalling the end of First World war hostilities. World War One left many countries of the world grieving. Today, we can only remember and dedicate ourselves to the sacrifices of brave heroes throughout the world. 
*****
Our first contribution is by Patricia Bidi, who salutes these brave hearts with her painting. A red poppy is a mark of respect for those who lost their lives fighting for their country and is beautifully illustrated by Patricia.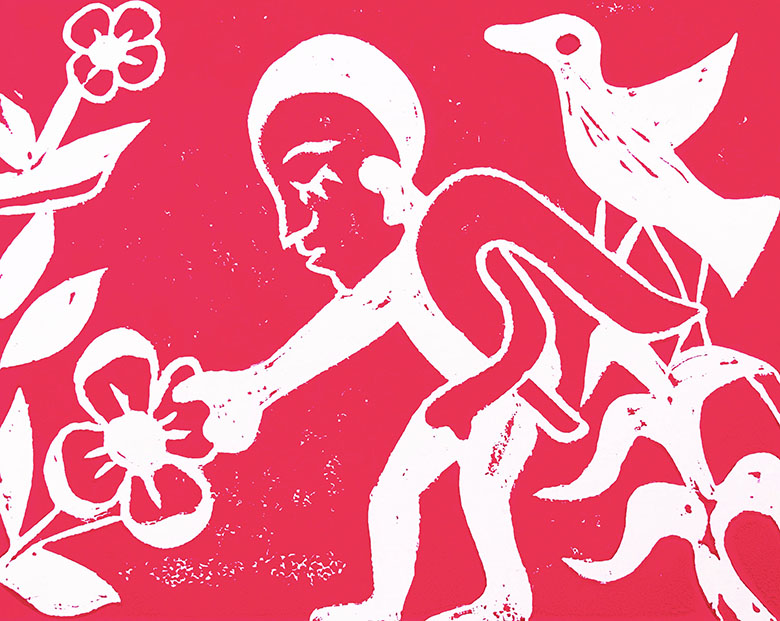 © Patricia Bidi, 2017
You can connect with Patricia on Twitter: @patriciabidi, Instagram: @patriciabidi and Facebook: Patricia Bidi Art.
*****
As we were putting this page together as a tribute to the soldiers who never returned home from war, Lynda Shepherd shared this story about young children offering their tribute to soldiers. Let's read! 
Come Together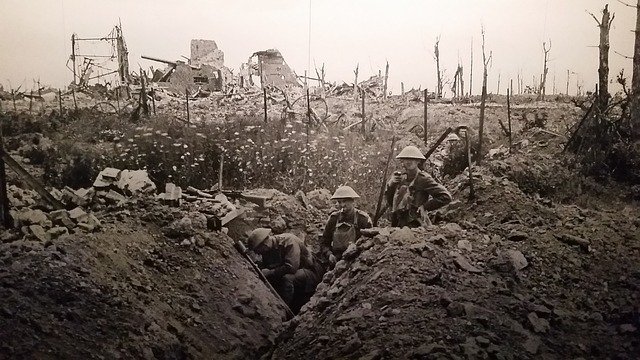 "I thought we were going out today, Gran?" I say, as she parks the car.
"Frank's not well. He asked if I could run the youth club today," Gran explains.
"What are we going to do?"
"Upcycling."
"What's that?" Jack asks.
"Making stuff," I say, scrambling to undo my seat belt.
"Well, that's part of it, Hallie," Gran says, pushing open the community hall door with her elbow, balancing boxes of assorted plastic and other bits and bobs. What are we going to make out of that lot? There's even some red paint and an assortment of mismatched buttons, as we help unpack the materials for today's group activity. 
By 12 o'clock, the other children have arrived, their faces a mixture of smiles, frowns and some looks of complete boredom. Jack is down the back of the hall, showing off how many keepy-uppies he can do.
"Right, boys and girls, let's get started, shall we?"
The boys and girls carry on chatting,
Gran lays out an assortment of the items onto each table. "Today, I'd like you to make something. It might have a purpose or symbolise something important to you. The best item will win a small prize," she says. 
Finally, everyone is looking at the items and noisily talking about what they want to make. Half an hour later, however, no one has made a start putting anything together, or taking it apart. We need a focus. My brother isn't working at any of the tables. Looking around, I see him leaning against one of the walls. It looks like he's playing a game on his phone. Gran's at a nearby table trying to give encouragement.
"Jack, what are you doing?"
"Looking at where we could go after all this has finished," he says, not looking up and waving a hand in the direction of the others.
"You're so rude," I tell him, but he's still not looking at me. "Gran needs our help and all you're thinking about is yourself."
"But look, this is amazing," Jack says unrepentantly, turning his screen round. As he does so, out the corner of my eye I see a plastic bottle roll off the table next to him. Raising an eyebrow, I look down at the image and the headline beneath: Poppy Art at the Tower of London. It's stunning.
I look up at the group again. All of them would know about the bravery of our armed services in WW2; not only from school, but also from watching the news and seeing the veterans selling their bright poppies. Many here are from military families themselves, some whose parents are based at the army barracks nearby. Every year, different ways are looked for to capture the imagination of the many, raise funds and keep the memories going. Tomorrow is Remembrance Sunday. 
I sigh, dragging my thoughts back to the current situation. How am I going to bring a focus to the group? I bend down, picking up the fallen lemonade bottle by its bottom. I notice that the ridges that help it stand up look a bit like flower petals. There is some red paint in one of the boxes and a whole bag of buttons somewhere. Can we? There is no time to lose, with the military parade due to pass by the hall at 11.45am tomorrow, before it turns into the park where our local war memorial stands. 
"So, what have you decided to make with this little lot?" Gran asks, appearing at my side.
"Well, Jack's given me an idea," I pipe up. "Show her," I prompt, pushing him forward. Gran studies the image in front of her through her leopard-print-framed reading glasses.
"We could do something like that and put it outside here for the parade."
Gran smiles. "I think that's a great idea, you two. What did you have in mind?"
"We could cut the ends off the drinks bottles, paint them red like poppies and stick them on to a frame. Can we do it, Gran?" I suggest.
"I think so. Shall we get some ideas from the group as to what the finished shape should be?"
Gran claps her hands to call the others to attention. "Right, I've just been given a rather lovely idea about how we can add our own little contribution to the Remembrance parade tomorrow. We're going to make our own poppies. Hallie will show you how to make them. Then we're going to put them onto shaped frames that another group of you, led by Jack, will put together. Any ideas, please, on what it should look like?"
Hands shoot up.
"We could make a big anchor," Rose suggests.
"Practically all our parents work at the barracks up the road," Will, sitting behind Jack, points out.
"Most, not all, Will. What's your idea?"
"Erm."
"Nothing, thought as much," I say.
"That's enough, Hallie. Someone else, please?"
"Can we do things like tanks, ships and helicopters?" Rose's brother Oliver asks.
"That sounds good, but we may not have enough time. Jack?"
"Gran, what about the hats? Like a beret, a sailor's cap and like a helicopter pilot's helmet with goggles."
"How about a huge poppy?" I ask.
"OK, right, there's a few lovely ideas. Hands up who thinks we should do the huge poppy?" Gran says and counts. "Who thinks we should do the hats? OK, 23 of you like the hat idea. I think we have a winner."
I paint the last of the bottle ends red, stroking the brush over the plastic for a final time before checking it's completely covered, and leaving it to dry alongside dozens of others. There are poppies everywhere and everyone is enjoying themselves. Jack and one of the smaller groups have made the frames for each of the three armed service hats out of old coat hangers and cardboard. Rose and I bring over the batches of poppies to be stuck on, while others work on sticking on buttons on to those that have just finished drying. Gran organises groups to work on each of the hats, while she works on a fourth frame herself: a large poppy made from the smaller bottle ends.
"It looks really pretty, Gran."
"Thank you, darling."
"But shouldn't the leaf go down at the bottom?" I say, worrying that I might upset her. We've all been working so hard.
"There's no right or wrong, but lots of people feel putting the leaf at 11 o'clock ties in with that special moment after the parade at the service when we stop to remember all who have served our country and didn't come back."
By four o'clock it's complete, sitting on a plinth at the centre of the hall like a gallery installation. Gran has found an old sheet and covered it over. We want everyone else to see it for the first time at the parade. 
Sunday dawns clear and bright.  Our poppy artwork awaits its arrival. We've all been to previous years' parades; however, the atmosphere feels different today. We're playing our part, but doing it in a different way. Proud of where we come from, who we are, generations of military families who fought for our country. The armed services mottos The Team Works, Be The Best and Rise Above The Rest are displayed on large colourful banners fluttering in the breeze amongst the crowd. 
Finally, the drumbeat of booted feet grows louder, as uniformed soldiers arrive and come to a halt by the plinth, which has been moved outside. The band is playing Abide With Me; its notes  almost in time with our heartbeats.
The Sergeant Major comes forward and turns to face the plinth. "Eyes left," he barks. Then he marches, bows and pulls off the dust sheet. A collective gasp ripples through the crowd. A call for three cheers. Smiles light up every face as I look around our little group and our community. It has truly come together. 
© Lynda Shepherd, 2021
You can connect with Lynda on Twitter: @loneshepherdess and Instagram: @lyndaswrites
*****
Written accounts are treasures of nostalgia and wonder, especially if they are about significant events in history. I was awestruck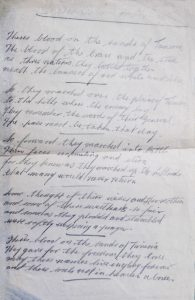 when Charlotte, an artist and illustrator, shared a poem written by her grandfather, back in the days when he was serving in Tunisia.

The first image is a photograph of the original handwritten version of the poem titled, There's Blood On The Sands Of Tunisia, written by Fred Herbert Courtney Bouchier (Cpl. Bouchier, British Army, Royal Corps of Signals 2328313) c. November 1943. He was born 13 December 1920, so he would have only been 22 or 23 years old at the time of writing.
The second photo Charlotte shares is of her grandfather (the author) while he was in Algeria, on his way to Tunisia.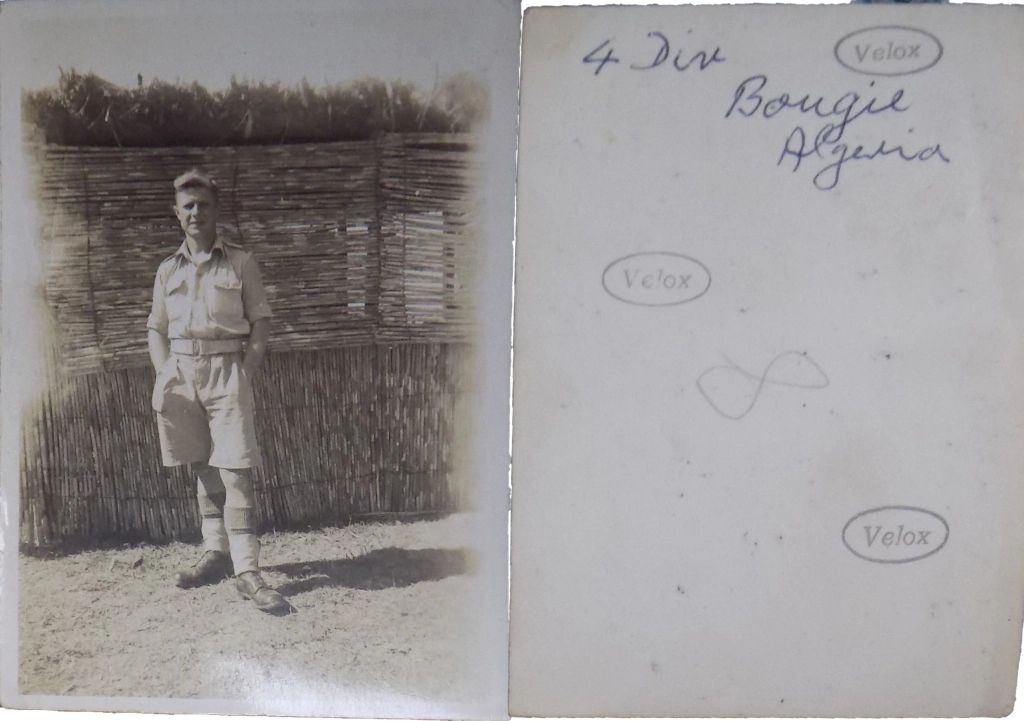 Reminiscing memories of her grandfather, she says: "What's interesting is that my grandad and nan holidayed in Tunisia every year during my childhood. I wonder if he felt a duty to go back and visit regularly. Sadly, my grandad passed away in March 2000, but I will always have very fond memories of his wartime stories, especially his time serving in Dunkirk."
Here's Charlotte's transcription of the poem:
There's Blood On The Sands Of Tunisia 
There's blood on the sands of Tunisia
The blood of the brave and the true
as three nations they battled together
neath the banners of red white and blue
So they marched over the plains of Tunisia
to the hills where the enemy lay
They remember the words of their General
The pass must be taken that day
So forward they marched into battle
Their faces unsmiling and stern
for they knew as they marched up the hillside
that many would never return
Some thought of their wives and their mothers
and some of their sweethearts so fair
and some as they plodded and stumbled
were softly whispering a prayer
There's blood on the sands of Tunisia
They gave for the freedom they love
may their names live in glory forever
and their souls rest in heaven above
© Fred Herbert Courtney Bouchier, 1943
You can connect with Charlotte on Instagram: @charlottewebb.illustration 
*****
Heroic persons from vivid countries sacrificed their lives for the sake of their motherland. Hence, this feeling of remembrance is common to all persons coming from a land that has ever been involved in warfare. To cherish the heroic lives of every soldier, all we can do is keep the lamp of gratitude burning bright in our hearts. 
*****
If you'd like to see your writing appear in the Write On! Showcase, please send your short stories, poetry or novel extracts, to: pentoprint@lbbd.gov.uk.
You can read more fiction, poetry, interviews and author advice in the latest issue of Write On!  Issue 10 of Write On! is available now. You can see it here.