Showcase: Dear Daughter + The Moon Is Mad + I Am In Love + Saltwater + Crying In The Wind + Home Tomorrow

January's Showcases are introduced by Write On! regular, Mirabel Lavelle.
Welcome to the third showcase of the year. I'd like to start by introducing a talented young Maltese writer, Nicole Piscopo. She writes poems which she publishes to her Instagram page and is also working on a young adult fantasy novel. In 2019, she wrote a play for a local one-act play festival and is currently working on another.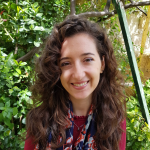 Nicole is a full-time Masters student studying to become a clinical psychologist and she spends her free time drinking tea, discovering new shows to watch, and taking care of her three cats.
You can find Nicole on Instagram under the name: @maybe_its_fate_poetry
The first poem I've chosen is an open letter Nicole has called Dear Daughter. She describes it as: "To my future daughter when she hits her twenties." Nicole's inspiration to write this open letter in verse, came after listening to Sarah Kay's talk at the TED Conference 2011. For anyone wishing to view, the link is: Sarah Kay: If I should have a daughter … | TED Talk
Dear Daughter
I hope that someday you will be brought into this earth
With my eyes and my cheeks –
My eyes to see the world half-full
And my cheeks to hold your smile on days when it won't come.
Dear Daughter
Someday you will be my age
Not the age you see me
But the twenty-something year old girl
who drives with the music too loud and
Will dance the macarena whenever it comes on
Hell, she was clueless
She was awkward and naive and
when it rained she always stuck out her tongue to catch the rain drops.
She was fresh and terrified to take on the future
She hated uncertainty but learnt to befriend it –
If you're a planner, you get that from me.
I hope you can see her in yourself
I hope you know that you are going places
Even if you don't know where those places will be
Remember, you're not meant to
This is not a time for hard plans
This is a time where you can cartwheel in the park on a Sunday morning
And feel invulnerable
This is a time where heartbreak is your rite of passage
Where you will learn to love and learn to lose and learn to hope
Where you will cry yourself to sleep some nights because believe it or not
Even the darkness can be your teacher
Just don't forget how to stand up to it
The most important lesson is moving on
But don't worry
It's not a race
Everyone is doing their own marathon
The moment you try to get ahead is the moment you've already lost
But darling,
Most of all I hope that when you hit your twenties
You hit them running
I hope you face your hurdles head-on
And while you jump them
Don't forget to fly a little
Because even lightning is beautiful in a storm
However, always remember to leave the past where it belongs
And live your present like a victory
Because the fact that you're alive is one.
Sometimes, your legs may threaten to give way
Run anyway
Run towards help in whatever form it presents itself
Whether it's pistachio-flavoured ice-cream on a summer's evening
(That's my favourite too)
Or the therapist's office
Don't hide from it
Let your toes become roots that connect you to you to people
Let your arms reach out so they can feel the touch of human warmth –
That is what healing feels like
And when you can't run, then jog or walk or crawl
Finally, dear daughter,
Always know that you are meant to feel afraid and confused and stumble on your words
But you are so much more than your obstacles
You are flesh and blood and meaning
Your superpowers are kindness, generosity and humour so darling,
Use them wisely
You have so much to learn and everything to lose
So live your days like you drink your hot cocoa on a winter afternoon
Safe, warm and don't forget to go out in the rain.
© Nicole Piscopo, 2021
Next are two fridge magnet poems, which Nicole enjoys creating.
The Moon Is Mad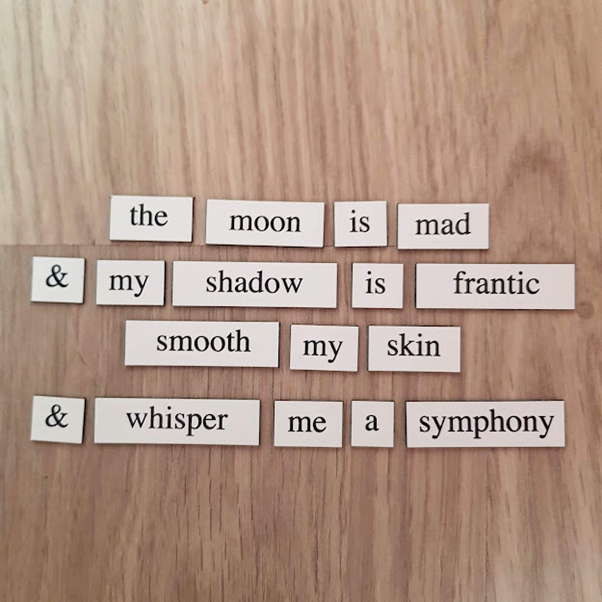 © Nicole Piscopo, 2021
I Am In Love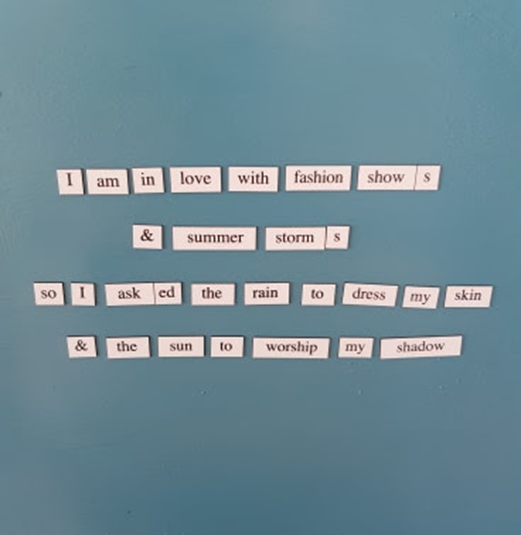 © Nicole Piscopo, 2021
The final poem expresses the deep connection and understanding Nicole has with her natural Maltese surroundings. It is fittingly called Saltwater.
Saltwater
Last night I woke up with saltwater skin
Stuck to my covers
So I shook the ocean from my skull
And counted my regrets instead of sheep.
Last night I woke up to the sound of rain
Tossing its anger
So I traced my dreams onto my wall
And combed through my hair and last year's grief.
Last night I woke up to find a shoreline
Wrapped around my waist
So I made myself a bed of shells
And watched the stars escape to the sunrise.
Last night I stayed up to write a poem
About the ocean
And instead I found myself drowning
In leftover words and anxieties.
© Nicole Piscopo, 2021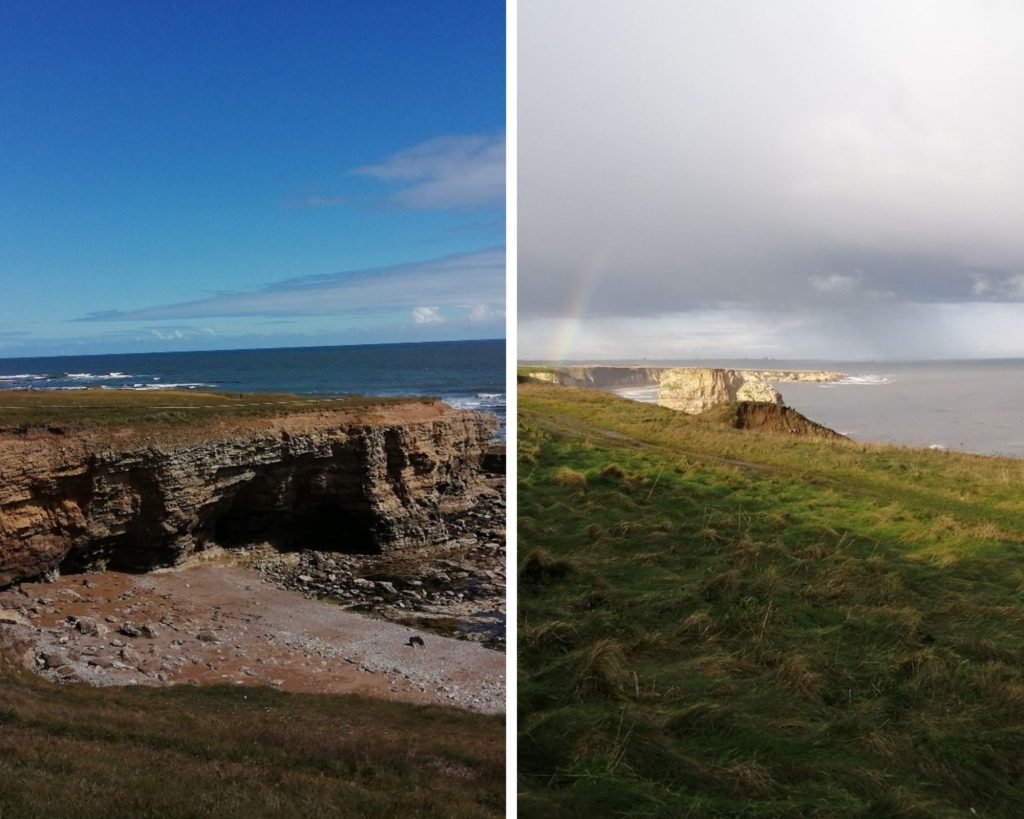 *****
Continuing with the theme of the forces of nature, this piece is written by Claire Buss, our deputy editor and published author.
Crying In The Wind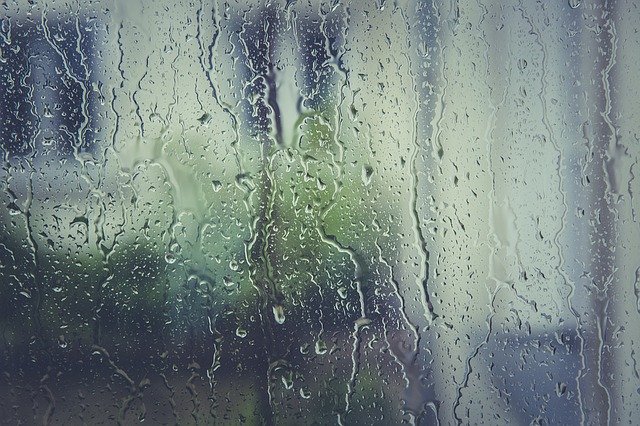 The best thing about bad weather is you can use it to lose yourself in. When it's hammering it down with rain and your fractal thoughts are in a maddening flux, a walk in the rain does a lot to bring things back into perspective.
It's generally rather uncomfortable to walk along in soaking wet clothing. And when the droplets of water begin running down your forehead, saturating your eyebrows to the point where the rain starts stinging your eyes… well, then you know you got wet.
The sheer genius of getting soaking wet in the rain is that your other problems shift time zones because right now you have to deal with getting out of worsening weather. By peeling off sodden clothing you can almost imagine you are shedding a worn-out version of yourself. Replacing that old worry wort with a fresh, towelled dry, invigorated whippersnapper who will have cream and marshmallows in their hot chocolate, thank you very much.
I can't say being caught in the sun has the same rebirthing connotations. Burnt skin and sunstroke, for the most part, lead to misery and woe, headaches and sickness, plus the hot gasp of pain as the slightest breeze dances across your sunburn. No, sun-worshipping is not for the fair-skinned or those easily vexed by heat. You might think a fire sign would be well equipped to bask in the ultra-violet radiation all day long. You'd be wrong.
Snow, on the other hand, is a veritable time machine. It sucks you further back to childhood wonder with every flake that falls upon the ground and when those flakes begin to settle, the growing excitement is almost too much to bear. Sledges and snow boots are unearthed from odd little cupboards under the stairs. Fifteen layers of clothing are eagerly applied before booted feet crunch outside in utter glee. No matter the cold, no matter the wet gloves, no matter how much it hurts when you receive an icy ball to the face. Snow is fun.
We mourn the rain that turns it into slosh and the dirt from vehicles that soils the gleaming white piles of pure joy into grey sludge. It's not even fun to go out in that rain. Not when it's killing the snow. I'll leave those tears for the wind. He can whip them away faster than I can make them fall and any sobs are lost in the howl and the roar of violent nature.
Yes, I leave my crying for the wind.
© Claire Buss, 2019
You can connect with Claire on her website clairebuss.co.uk, on Twitter, Instagram + TikTok: @Grasshopper2407 and on Facebook: facebook.com/busswriter
*****
I very much enjoyed this nest piece of flash fiction, Home Tomorrow, by another talented author, Tracey Iceton, written at the start of her writing career. I hope you like it as much as I do.
Home Tomorrow
He's coming home tomorrow.
He's a tiny pink bundle, an armful of warmth.  I could carry him home in my pocket.  His starfish hand reaches out and grips a lock of my hair, strangles it tight.  I clutch him to me.  Kiss his wet, gummy mouth.  Give him a finger to suck on.  Dreams of his life flood my world, quenching the parched landscape.
He's in his uniform.  The first he'll wear; navy blazer, grey shorts, white shirt, striped tie.  I sent him out early, neatly tucked and fastened.  He's home late, wrinkled and messy. He smiles: laughs.  I prayed all day for that smile, that laugh.  Expected a pout on his perfectly red mouth, dreaded tears.  I swoop him up into my arms.
He rushes to the table.  Leaves his skateboard, muddy gritted wheels, on the kitchen floor.  Don't leave it there.  I'm going out again after tea.  He swallows the mound of mash in two mouthfuls.  Some of it smears around his mouth.  I grab a tissue and clear the gunk so I can see his smile.  Don't, Mum.  I'm not a baby.  Yes you are.
He wakes me with the front door.  I was listening for it anyway; footsteps heavy and sodden with lager on the stairs, his gurgled choking, the flushing of the toilet.  I get up to help.  He leans on the doorframe, swaying in an imaginary breeze.  His lips move in slow motion.  The words are slurred.  I help him to bed.
He waves the paper triumphantly.  It's the first thing I see, after his radiant grin, brighter than June sun.  He passed with honours.  The tight-jawed, pursed-lipped, chewed-biro nights were not for nothing.  I steal a hug.  No kiss now, he's too old.  A man.  All grown up and ready to go.
He brings Jenny.  She's nice.  We eat dinner together.  They wash-up, she offers.  I watch through the doorway.  He dabs soapsuds on her nose.  She retaliates with a full beard and moustache.  He pulls her close and kisses her, the foamy beard shared out equally.  The twinkling ring on her finger drives ice into my heart.  He's hers now, not mine.  But still, she is nice.
He marches up the drive in another uniform, the last he'll wear.  He salutes us as we open the door.  His pale lips are pressed into a stiff line.  He takes off the hat and smiles uncertainly.  I want to cry.  He's leaving us.  Jenny holds my hand.  She wants to cry too.  He kisses us both goodbye.  His mouth is not the soft baby pout of long ago.
He's coming home tomorrow.  I insisted.  Told them every journey he ever went on started here, at home.  So this one must too.  I refused Wootton Bassett, the folded flag, bugle and salvo.  They agreed.  They're sending a car.  With a box.  He won't smile when he sees us this time.  He won't even know he's here.  But he'll be home.
© Tracey Iceton, 2021
Dr Tracey Iceton is a Teesside based author.  She is the author of the Celtic Colours Trilogy: Green Dawn at St Enda's, Herself Alone in Orange Rain and White Leaves Of Peace.  Her latest book, Rock God Complex: The Mickey Hunter Story, was published in Sept 2020. You can connect with her on: trywriting.co.uk
*****
 OUT NOW: Read the latest issue of Write On! magazine (11) online on this link.
If f you'd like to see your writing appear in the Write On! Showcase, please submit your short stories, poetry or novel extracts to: pentoprint.org/get-involved/submit-to-write-on/
*****
Write On! Audio Podcast Contributor Giveaway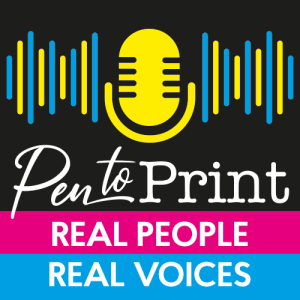 Get involved with Write On! Audio. As a contributor, you could win A Writer's Journal Workbook by Lucy van Smit. All Write On! Audio submissions submitted before 20th February will be considered eligible. The first two pieces chosen for broadcast will receive a book. Submit on: https://pentoprint.org/get-involved/submit-to-write-on/.
Visit https://anchor.fm/pentoprint to listen to the Write On! Podcast and get inspired.
Launched by Bloomsbury, A Writer's Journal Workbook is packed with creative tasks,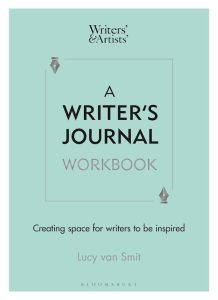 goals and advice! As an added bonus, you can also purchase it directly with this special discount code: AWJW25.