Showcase: The German Heiress + The Good Old Days
Hello, readers. It's the middle of the week and there's the weekend to look forward to, although I find that, during lockdown and with every day being covered by a nondescript grey sky drizzling with fine rain for hours on end, the days themselves seem to blend together.
We seem to be looking backwards more now and there isn't much we can plan for the near-future. As humans, we have a unique ability to reflect on the past, to understand and write down our history, both as individuals and as a society. Showcasing this ability, we have two great pieces for you today: a novel extract set in Germany in 1946 and a poem, reflecting on a life well lived.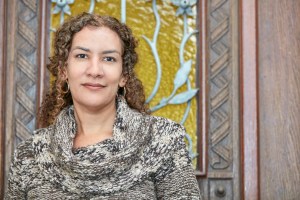 The first, by Anika Scott, is a tense opening to her debut novel, which was years in the making. After moving from the USA to Germany, learning the language, and landing in the city of Essen in western Germany, she finally found the setting that sparked the story she wanted to tell. The German Heiress is set among the ruins of  Essen, Hitler's 'Armoury of the Reich', just after World War Two. It follows Clara, a woman suspected of war crimes and on the run from British authorities. As she tries to evade capture, she must face up to who she was in the war, and the future she deserves.
Our poem is by Vi Charlton, an ex-hop picker, and Barking & Dagenham-based Company Drinks' longest-standing, most dedicated volunteer! She is also a member of the White House Poetry Group.
While Anika's novel is fictional, it's prudent to remember that it is intermixed with historical settings, characters and experiences. And Vi's poem has a story-like quality about it; who can say whether these are memories or pieces of flash fiction.  Isn't memory always fuzzy with creative licence? Both serve to remind us, we can never truly live in either world. Every reality is subjective, every story holds some truth, and so creativity seeps into our lives in the past, present and future.
No matter what tense you're in today, keep creative, keep growing.
Holly.
Excerpt from The German Heiress
By Anika Scott
Chapter 1
Everybody stole. Organized, they called it.
They organized coal off moving trains. They organized cars left alone in the streets. They organized pipes from houses where unexploded bombs nested on the roofs. Mostly, they organized food. Dug up fields and slaughtered cows. Hijacked trucks and robbed stores. Just that morning, Clara had read about a man who brained his friend for a slice of bread. The news sent the faintest prickle down her neck, and then she got on with her plans. Everybody organized one way or another.
Instead of sitting near the oil lamp like the other women, Clara lounged against the wall as far from the light as she could get. After sundown when the Allies restored power, the overhead lights would frost them all, highlighting eye color and birthmarks and all the other details she'd rather nobody concern themselves with. She touched the identity card in her pocket, testing the paper, the cheap card stock, then the smooth surface of the photo. The card was almost legal, issued by the town with signature and stamps.
According to the card, her name was Margarete Müller.
It was too dim to read in the waiting room, so the women sized each other up in silence. They were mostly mothers, gray-faced and younger than her, their children on their laps. As Margarete Müller, Clara did her best to blend in. Her coat was the same patched wool as the other women, her stockings mended just like theirs. A small hole she hadn't gotten around to repairing was below the hem at her left knee. Still, the women stared. At the heels she'd chosen to wear despite the frost. At the hem of her skirt, slightly too high to be proper. At the dark red on her lips, makeup salvaged from the war. She knew what the women were thinking. Horrible, inappropriate, scandalous thoughts just because she was showing a little knee. Mothers could be so hurtful.
She tried to ignore them and watched the consulting-room door, still firmly closed, made of a thick oak that kept out the sound from the other side. When it opened and Herr Doctor Blum's voice floated out, the women sat straighter, patting their hair and pinching color into their cheeks. He came out with a mother and daughter, the girl in dirty plaits, her skin as sickly pale as Clara's not so long ago. His gaze passed over the waiting room, counting patients, Clara guessed, calculating time, the amount of energy he'd have to expend to see them all. Since she started consulting him six months ago, he'd grown thinner, and now the bones in his face seemed to ripple under the skin.
He stooped in front of the girl, got right down to her eye level like no doctor Clara had ever seen – they were, as a rule, too arrogant for that – and he held his fist to the side of her head. Everyone in the room strained to watch as he gasped and seemed to find in the girl's ear a sweets wrapper. Empty. Frowning like a clown, he let it flutter to the floor. Then he tried again, the fist at her ear, the gasp. . .and out came a peppermint in silver paper. The girl snatched it and bolted for the door, her mother batting her lashes at the doctor on the way out. Clara knew Dr. Blum well enough to know he'd try to ration his mysterious supply of sweets. Whenever he found some on the black market, he vowed to give them out slowly over a week or more so the sick children had something to look forward to. But he couldn't bear it. His jar would be empty by the end of the day. Everyone in the surgery knew that.
When he once more turned his attention to the women, they coughed into their handkerchiefs and held thin hands to their foreheads. The children were pinched and poked, and a little boy burst out crying. Clara thought this a cruel way to get the doctor's attention. She took a moment to examine the hole in her stocking, bending enough for the hem to rise that bit more up her thigh.
Voice neutral, Dr. Blum said, "Fräulein Müller."
As she limped past him –she hadn't limped coming in; it had occurred to her now to begin – the women's coughs grew hostile behind her.
Once they were alone, Dr. Blum scooped her up and sat her on the examining table. "You're early, my sweet. We were supposed to meet at five."
"I have to cancel. Oh, don't look at me like that. So puppyish."
She cupped his ears, soft and fragile, and kissed his wonderfully unremarkable face, one sharp cheek, then the other, and finally his chapped lips. He was a small man, shorter than she liked; they would be almost the same height if she stood with the posture she'd had in the war. Back then, the Allies had claimed an iron rod was fused to her spine. They had called her unnatural, part human, part machine. Punch did a caricature of her eating coal and drinking oil, with cogs for joints. She had framed it and hung it next to her office chair to remind herself of what she'd become to the outside world.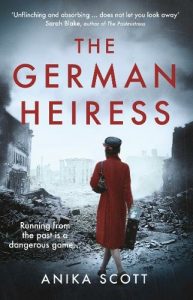 Dr. Blum knew nothing about all that.
*****
Connect with Anika Scott on her website: www.anikascott.com, on Twitter: @AnikaScott1, Instagram: @anikawritesbooks, FB author page: Anika Scott Author and her history blog: www.postwargermany.com
***** 
The Good Old Days
The good old days when I was young,
Fond memories I recall,
Of happy days and simple ways,
They were the best of all.
Roast dinner every Sunday,
Bubble and squeak next day,
The joint was stewed on Tuesday,
And dumplings came my way.
On Wednesdays it was fritters,
Thursdays bangers and mash,
Or maybe for a change I'd get
A tasty corned beef hash.
On Fridays always fish + chips
And if Mum had sufficient lolly,
She gave my Dad a special treat
And add a pickled "wally".
Saturdays were different
'Cos Dad came home at two.
We'd listen to the radio,
The afternoon just flew.
Sometimes we'd go out for pie'n'mash,
Or maybe jellied eels,
And afterwards a long walk home,
We'd pick blackberries from the hedgerow,
And have them for our tea,
Plus raspberries from the garden,
They were good, and what's more, free!
A day's outing was a rare thing,
Perhaps we'd visit Leigh.
Occasionally to West Cliff,
Or else Southend on Sea.
We might go to the Kursaal,
It cost to go inside,
And if we had enough money to spare,
We'd have a scenic railway ride.
The Cake Walk or the Ghost Train
We rarely could afford.
The dodgem cars we only watched,
Too dear for us to board.
Sometimes we'd have a candyfloss,
And whilst we were in the zone,
We'd go into the arcades
For a Rossi's ice-cream cone.
Then when the day was over,
The sun about to set,
We'd stroll back to the station
And into the steam train get.
Tired, but oh! So happy
With our family day of fun,
Back home we'd sit and reminisce,
On all that we had done.
We had no 'telly' in those days,
No fridge or carpet wall to wall,
No central heating or double glazing,
No luxuries at all.
We didn't have computers,
Dishwashers, mobile phones.
But then there wasn't any need
To keep up with the Jones'!
We had an old gas copper,
And the washing took all day,
No machines to get clothes clean,
Scrubbing was the only way.
iPads hadn't been invented,
And our games were all too few,
A hoop, a length of rope, a ball,
Were all the toys we knew.
Our needs were very basic,
We led a simple life,
When I look back the time all seemed
So peaceful, with little strife.
Those good old days they won't come back,
Some say "Thank goodness too".
But I'll remember them with joy,
Until my life is through.
A saying in these days gone by,
(And very true was this),
That what you never ever had
You'd never ever miss!
So I look back on memories,
Of happy carefree days,
I had them and enjoyed them
– How I miss those good old days!
(C) Vi Charlton, 2021
*****
Come back next week for a Voyage into the Dark and some Half-Term Reading! If you're looking for more to read in the meantime, remember issue 7 of Write On! magazine is out and you can read it here.
If you'd like to see your writing appear in the Write On! 'Showcase', please send your short stories, poetry or novel extracts to: pentoprint@lbbd.gov.uk. You can read more fiction, poetry, interviews and author advice in the latest issue (7) of Write On!