Friday Features: A Love Story By Farzana Hakim
By Farzana Hakim
There's always been this romantic vibe about me; even before my writer days. Ha ha… doesn't it sound weird? But I reckon it's because of the day on which I was born: 14th February. Without going into too much detail, my parents no doubt romanticised my arrival. I say this because, as the years went on, the Valentine's theme around my birthday was never ignored and became bigger and better. Each and every time, we celebrated with hearts, chocolates, red roses, cakes and balloons galore. Even now, wearing a cheeky smile, my mum is often heard saying, "You came on 'Love Day,' you know…"
I know that, Mum. You've never let me forget!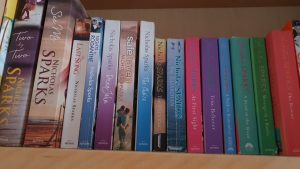 So you can see why I'm an old romantic at heart. Maybe this is why I love writing love stories so much. I've read and enjoyed far too many to list. I'm not going to deny my love for a Nicholas Sparks novel, either. I'm a true fan.  Cringe as much as you want!
When I was little, the only access to love stories I had, was from the never-ending supply of Bollywood movies I'd watch with my grandparents (no judging; I promise I always closed my eyes on the 'naughty bits' or the elders pressed fast forward on the VHS player!). Of course, I had my pick of favourite heroes and heroines, and they never failed to disappoint me. Because, in the end, after overcoming the always cliched trials and tribulations, including the climactic destruction of the ghastly villain dead set against the union, the hero always got together with the heroine.
So, when the writing bug first got to me, and those voices in my head kept bugging me to pen down the love story I was conjuring, I thought 'sod it' and began to write down everything which came to me. I remember it all so clearly: the untimely classic romance between a poor, helpless, damsel-in-distress-type of girl, and the rich, beastly, ultra-egotistic but drop-dead-gorgeous guy.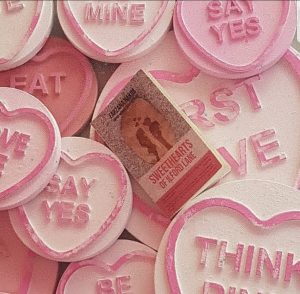 Ten years later, with that story long ditched due to its sheer tediousness, I have instead published Sweethearts Of Ilford Lane. With its sweet, pink, feel-good front cover,  I like to think this novel fits inside the genre of 'Contemporary Romance', as opposed to simply describing it as 'Contemporary Fiction'. Sweethearts Of Ilford Lane is a love story, after all!
It has all the conventions any good love story should have. A girl. A boy. A love-hate relationship. A terrible society. A ruthless family. A bad guy. Heartbreaks. Betrayals. And emotions. Lots and lots of tear-jerking moments and, believe me, even I cry whenever I re-read it! In A Midsummer Night's Dream, Shakespeare rightly said, 'The course of true love never did run smooth.' This is my mantra throughout.
But there is also a contemporary feel to it. Its themes are important and very 'of the moment'. In this novel, I'm advocating against forced marriage; tackling taboo issues  in the community to which I belong. Set in today's multi-cultural and diverse London, I'm exploring out-of-wedlock relationships within the British Asian community, along with the consequences youngsters risk . On the other hand, I am also advocating women's empowerment, urging my heroine, my protagonist, to fight back and stand up for herself, which she does. In this love story, I have given young girls like Samina a voice.  I'm delighted my readers appreciate this and tell me they can relate to her. This is what I wanted.
Growing up, watching those glamorous Bollywood heroines swept me away from my life in east London, and into a world far beyond my reach. I couldn't really connect with them. I simply enjoyed watching the players prance around, bedecked in tinsel and silk, dancing to great musical numbers. The only thing we had in common was the language we spoke. And then, when I shifted to reading love stories, they were also far removed from anything I had experienced. None of the books I loved had the diverse characters I might come across in daily life. For starters, no hero was an estate agent, or a cabbie from Ilford Lane! None of the female protagonists were Muslim, Sikh or Hindu, or, forgetting religion (because religion shouldn't be the defining characteristic here), none of them were British Asian; nor did they resemble any aspect of my life or my community. Therefore, by writing Sweethearts Of Ilford Lane, I told the story I wanted to read. My characters are from my world, and I know there are others, like me, who will want to read about them!
Recently, I visited a youth club to talk about my writing journey. A teenage girl wanted to know where she could buy my book, because she was curious to read how a Muslim girl could even have a love story. I could have cried when she said that, yet I understood where she was coming from. The sad truth is, we hardly have any access to love stories with diverse characters. The publishing industry needs to do more to tackle this, as writers like me have a different type of love story to tell.
I bet there are many stories from my culture and background bursting to be told, but those voices are being held back. It's not easy for a hijab-wearing woman like me,  a mum to three kids in her forties, to write a love story and have it published. I'll let you in on a secret – I was so scared when my novel was about to be launched. I knew I had taken on my community by writing about certain themes. I was talking about boyfriends and girlfriends. I was talking about family dynamics and relationships. I was writing a story about a girl with a dangerous obsession for a boy. How would I show my face to my family? How would my friends react? I was a nervous wreck.
I guess my passions overrode my fears and I persevered. Thankfully, my voice was heard and I successfully published a love story about a Muslim couple. I still get the occasional comment: "Oh, you wrote a love story." "Is it about you?" "Is Hassan your husband?" "Would you let your kids read it?" "Aren't you afraid of God for writing it?""'No, I haven't read it because it has a storyline, I'm against." Well, that's your loss!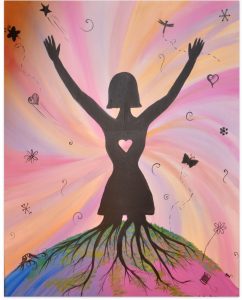 I give myself certain liberties and freedoms in my writing; things I couldn't have expressed any other way. I will continue to write about things which happen behind closed doors. I won't be cautious any more. I'll make those hushed voices heard, loud and clear. Writing is all about bravery. And writing a love story is the bravest of all.
In my upcoming novel, The Silence Of A Deep River, I allow Aman, my Sikh Protagonist, a Muslim girl, Rukshana, to fall in love with, under the backdrop of the Partition in India and Pakistan of 1947. In my other works in progress, Lady Taliban, Aliya Khan, falls for Noah, an American soldier, in Afghanistan during the 'War on Terror' there. And in the Chief Of The Atlantic, about slavery and its trade, Rufi, my witty African Chief, falls in love with the Atlantic ocean!
A romantic novel is not about simply adding sex, in the hope that it sells. Far from it. Love gives a story a beating heart and a connection to our emotions. Love stories have been around since time began. As long as I'm writing, all my novels will have a love story in them somewhere.
To paraphrase one of my favourite songs: Love in my fingers. Love is in my toes…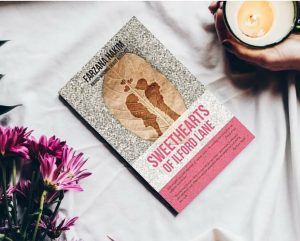 *****
You can buy Farzana's book, Sweethearts Of Ilford Lane, from all major online bookstores and by clicking on the following link:
https://www.amazon.co.uk/gp/aw/d/1789554446/ref=tmm_pap_ritle_0?ie=utf8&qid=1610992354&sr=8-1
Connect on Twitter: @farzanahakim
*****
I won't be cautious any more. I'll make those hushed voices heard, loud and clear. Writing is all about bravery. And writing a love story is the bravest of all.