Showcase: Home + Double + What Type Of Bridge + Haiku
Hi, I'm Juneha Chowdhury, your Showcase editor for September. I'm sad to say it's also my final week as Showcase editor (for now, not forever!) and, as we move into next month's theme of 'Home' I have a number of contributions on this popular topic to whet your appetites. Starting off with some stunning prose and poetry by Eithne Cullen, I move on to poetry from Mary Walsh, Charlotte Zisimides and Danny Baxter. This is followed by some prize-winning Haikus from Mary Walsh, Robin Dixon and Eithne Cullen. I then conclude with a few humble words from myself.
My first piece is by Eithne Cullen. It transitions beautifully from the ' Worlds Apart' theme, into 'Home' and I think we can all relate to the sentiments in this piece. If Covid has made us realise anything, it is this: human beings like being outside; they crave company, interaction and sharing the same physical space as their friends, family and neighbours. Shield us away (literally!) and we just can't cope, because there's nothing like giving someone a hug, holding their hand, or even chatting to them face to face, and there's nothing like picking things up from a shelf and packing your own basket or sharing a joke, and actually witnessing the laughter lines form on the recipient's face. For many, being alone can be as debilitating as having an illness, sometimes even worse. Although virtuosity has many strengths, I don't think it can ever replace real company!
Home
You must not leave your home, the letter said. If you want fresh air, sit by a window. You must not meet other people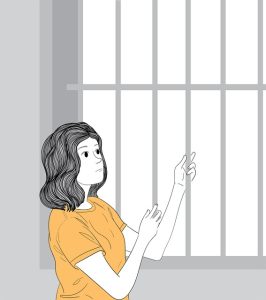 face to face, it said. She stared at it. Hateful piece of paper. You can register for home deliveries because you are high risk. She did, she had. An order was coming from Tesco later that day. Meanwhile, she paced the room. She paced the flat. Her illness wasn't debilitating, but she knew she had to shield. The floor was warm, wooden under her feet; she left the lounge and paced the hall. Same wood, same warmth, but the smell of daffodils on the hall table. She knew she'd watch them wither while this lockdown was on. Her bedroom was small and cramped, but she loved the feel of carpet on her toes and the fresh linen on her bed: sprigged with roses, smelling of sleep and dreams. She paced, she touched the walls. In her head, she was drawing up a list of things she'd do. Clearing out the wardrobe was quite near the top of the list. She laughed to herself, heard the echo of her laugh, in the empty space she'd be inhabiting for a long time to come. Its hollow echo disturbed her, disturbed the quiet of the room. She headed for the kitchen, for the welcome smell of toast, almost burnt, but salty with butter, and the prospect of zingy marmalade. Her days stretched out before her. She held it, felt its annoying paperiness: the letter, hateful letter.
© Eithne Cullen, 2022
Home means different things to different people. This next piece, also by Eithne Cullen, gives us another perspective of home.
Home
Home is where the coffee is always strong and bitter at four o'clock. I feel the heat spread under my feet from the warming wood of the floors. I watch birds through the window, flapping, fussing on the feeder. Outside the sounds of tapping, drilling – will it ever end? Home is the taste of cake, delicate and sugary and the taste of robust meals with garlic sharp as a knife and onions pungent and sweet.
© Eithne Cullen, 2022
You can connect with Eithne on Twitter: @eithne_cullen
*****
My next piece is by poet and Write On! regular, Mary Walsh. I love how, in this relatively short poem, Mary describes a lot about the state of the world around us. Our world is filled with differences and opposition, and we are, in many aspects, worlds apart from each other. But we also share a strong bond of co-dependency and, in that respect, we are the same and stand united in many ways.
Double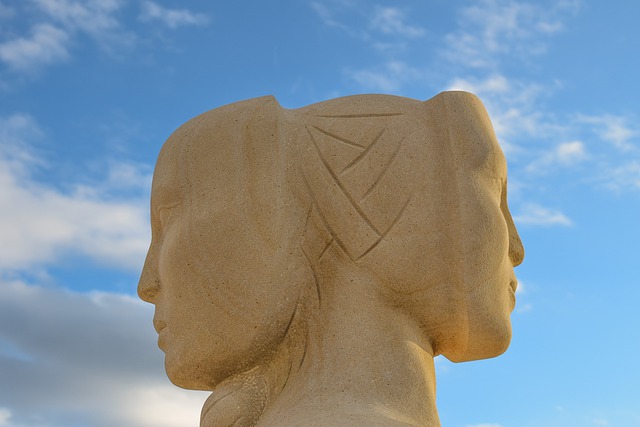 We are two sides of the same coin
Here on earth together
Our actions impact, react, attract
Your freedom is my tether.
We share resources, courses, forces
We share earth's dwindling bounty.
What one gives, the other gets,
Our world, our town, our county.
Alike we are and different
We stand two sides composing
The two-faced coin stands back to back
The light and dark opposing.
We are two sides of the same coin
Worlds apart and yet together
The human race struggles along
One wish, to stand together.
© Mary Walsh, 2021
Connect with Mary on Instagram: @marelwa60
*****
This next piece, by writer and performer Charlotte Zisimides, shows us a world that is ever-changing, worlds apart from the one many grew up in. Change can be both positive and negative. Many changes have happened for the betterment of the world, and are clearly signs of a progressive society. However, some may argue the benefits of these changes can be debatable!
Worlds Apart
Our world encompasses my stature in flames.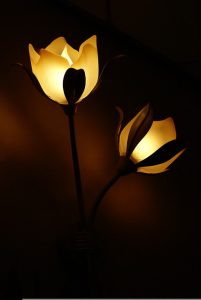 Passion and determination screams my name.
As civilization passes by
I write my heart into the sky.
Question the whys 'I want to fly,'
Scream, 'I'm free!' is anybody listening?
Boats, ships, crystal rivers and steams.
Bridges with memories glow past me.
Enlighten my soul…
Effervescent
We each hold a whisper
Swing your hips
Let the beat dip.
When I'm dead – remember what was said.
Spirits roam around the grounds, both young and old,
festering mold.
Beautiful petals from flowers coated in magenta, greens and golds
Age is delicate don't wreck it, let it shine in, flourish within.
My minds turning 50
Technology so pure it's opening doors
but shutting our minds off to the world.
Pouring in darker sins. Virtual reality headsets,
food you can buy on the Internet.
Where did it go, cassette players and vinyl tapes?
Elegant garments purchased from markets one day will disintegrate.
Within all my time I wonder
how I am worlds apart from where I was at the very start.
© Charlotte Zisimides, 2022
Connect with Charlotte on Instagram: @charlotte.zisimides
*****
My next piece is a reflective poem by poet and Write On! regular, Danny Baxter. It makes us think about the world around us, its different inhabitants, and how each individual has a role to play in society to bridge the gap of differences between us – if that's truly what we want.
What Type Of Bridge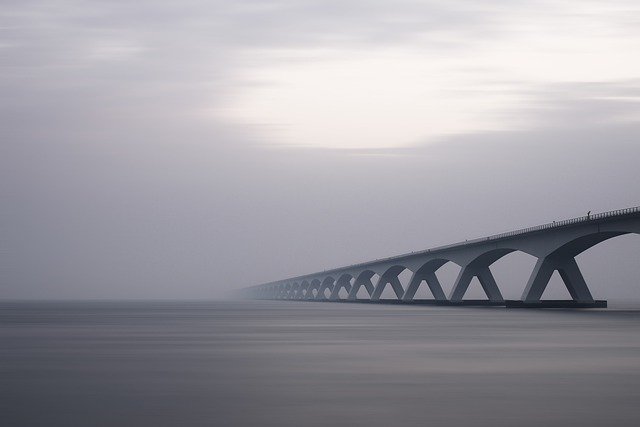 We will start with what we know
We know that one plus one equals two
Unless your one is negative
In which case the answer will be zero
So your addition must be positive if you want the sum total to be more than what you started with
We know that there is strength in numbers
Unless those of that number conflict with one another
Which would lead to the Sum of the parts being greater than the Whole.
And the strength of the Individual becoming weaker
We know that unity is preferable to separation
Unless the thing that you are unifying with is corrosive
In which case unity can facilitate the rapid decay of that which was protected by boundary
And Tolerance can bring about the erosion of the integrity of strong structures
And so it is with building bridges,
the creation of a connection between two areas separated by border,
The unification of spaces previously isolated from each other,
This can only be viewed as a positive endeavour if the purpose for the bridge being used is to the benefit of those on both sides of the bridge
So what type of bridge are we trying to build? Bridges of peace and solidarity or bridges of appropriation and conquest?
© Danny Baxter, 2022
Connect with Danny on Instagram: @dan_lbbd
*****
Next, I have these prize-winning Haikus from our competition last Spring and, I'm sure you'll agree, each one has a special something!
The opener makes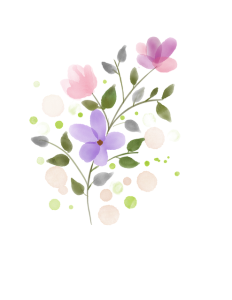 a beautiful cover drive
a daisy cutter
© Robin Dixon, 2022
This haiku brings love
Wishing you Happy Easter
With spring in the air
© Eithne Cullen, 2022
Haiku's tell a tale
Of cherry blossoming trees
Soft scent on the wind
© Mary Walsh, 2022
*****
To end my month as Showcase editor, I'll leave you with my own short poem about home.
Home
If the people inside did not cherish my name would I ever call this home?
And the words they spoke were not the same as the memories on my phone?
When the voices of those that hold me close echo inside my head.
The aching heart a testament to love once nurtured and bred.
If my heart belonged to somewhere else would I ever call this home?
If peace of mind was not restored and comfort not a zone?
When the simple pleasures I hold dear are nowhere to be seen
I remember where my home is
en route from where I've been.
© Juneha Chowdhury, 2022
Connect with me on Twitter: @JunehaChowdhury
 *****
If you'd like to see your writing appear in the Write On! Showcase, please submit your short stories, poetry or novel extracts to: pentoprint.org/get-involved/submit-to-write-on/
You can read the latest issue (14) of Write On! here.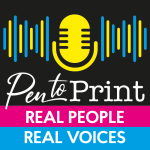 Hear extracts from Showcase in our podcast. Write On! Audio. Find us on all major podcast platforms, including Apple and Google Podcasts and Spotify. Type Pen to Print into your browser and look for our logo or find us on Anchor FM.
*****
If you or someone you know has been affected by issues covered in our pages, please see the relevant link below for ​information, advice and support​: