Write On! Features: ReadFest 2022 Overview
By Lisa Rouiller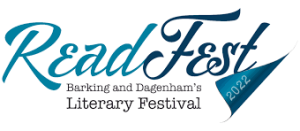 After hosting ReadFest online for a few years, things were a little different this September for our literary festival, with the team facilitating both virtual events and bringing live events back to our libraries, where it all began, 11 years ago!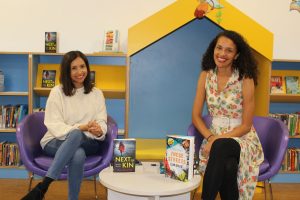 Nothing compares to witnessing someone have their first author encounter, first panel discussion, first workshop, or even having the confidence to read their own work aloud in front of an audience. The inspiration and positivity they leave with is incredible and helps people open up, sharing their own stories.
ReadFest starts the 'Voices' theme for the coming year and opening the festival at Dagenham Library, we heard Kia Abdullah and Luan Goldie in conversation, speaking about authentic voices and how setting and place is important for the reader.
At Valence Library, newly published Elizabeth Freeman, launched Overland By Bus London To Bombay 1966. She'd been inspired to write her road story after attending writing workshops with Pen to Print earlier in the year. Elizabeth, who is 81, went on to publish through KPD with only a small amount of help from her family.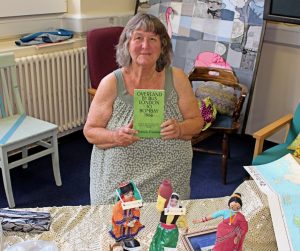 Our partnership with the Wilbur & Niso Smith Foundation sees the foundation's manager, Georgina Brown, host two events: Behind The Scenes, with Jenny Brown and Books That Make A Difference: Diverse And Authentic Voices, with Jacob Ross. Both events were very informative, with Jenny speaking about her role as an agent and her past experiences of setting up literary festivals. Jacob gave an insight to publishing house, Peepal Tree Press, expressing the need for diverse voices to be heard in native dialect.
Regular contributor, H.B. O'Neill, rounded his series of workshops, Master Of All Trades – Jack Of None, with an online Showcase. Workshop participants shared written work after completing the range of different workshops, including Poetry, Short Stories and Comedy pieces.
Our very own Write On! Magazine hosted seven sessions over two days, themed around Voices And Stories: Reclaiming Our Place Across Digital And Physical Spaces, hosted by our own Write On! volunteers and Editor, Madeleine White. Conversations included: Writing For Children And YA, The Agent And The Writer and Submissions And Competitions: Getting It Right.
The Writer's Journal Masterclass with Lucy Van Smit was an insightful workshop, with participants learning how overwhelming writing can be and how to create the right space for your mental wellbeing, for both beginners and professional writers.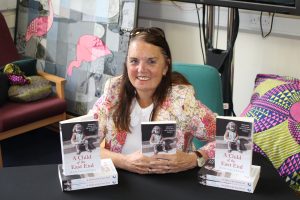 Another live library event was with Jean Fullerton, who has just completed and published A Child Of the East End, an autobiography set around her childhood and family life growing up in east London. This initiated a wave of conversation, leaving participants wanting to write their own life stories.
Our own Programme Manager, Lena, held two sessions for those wanting to Join A Reading Group, with expressions of interest taken from several people. We look forward to bringing you news on these later in the year.
After attending a few of our events, we were approached by Silvano Griffith-Francis, who has just published Questher – The Lord On My Side, a book sharing her mother's perspective about leaving her relatives behind to travel from Barbados to the UK as a young girl.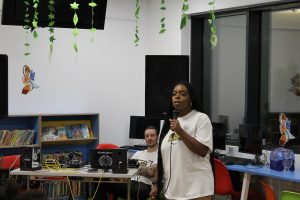 Lucy Kaufman's Overview To Scriptwriting For Stage And Screen was wonderfully informative. She spoke on everything an amateur writer may have questions about: from writing for theatre to Netflix, breaking down modern concepts of 'binge-worthy writing' to more traditional ideas of 'appointment watching', in a hugely digestible manner.
Poets across London attended the Spoken Word – Open Mic event, LOUD IN A LIBRARY, hosted by Hidden Literature. Some poets gave readings of their own work, demonstrating the supportive environment ReadFest can offer, and everyone agreed they felt a richness coming from the spoken lyrics.
We just had to invite Kate Thompson for a conversation, as Lena and myself were invited to write a short quote before Kate launched her latest book, The Little Wartime Library, included at the top of Chapter 27. We were delighted when she suggested asking Janet Skelian Charles, author of The Paris Library, to join her in conversation.
Last year, Lucy Popescu had put forward a panel discussing The Right To Write, so we kept her to her word! She invited writers Hannah Lowe, Sita Brahmachari and Cathy Rentzenbrink to participate in a discussion about setting and place, as well as the challenges that working-class writers face in comparison to writers from more affluent backgrounds.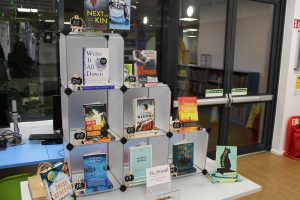 Around The World In 10 Cats offered fabulous insight to ten cat-themed titles from ten countries, including Finland, Japan, Germany and Russia. Having hosted this talk many times, Scott Pack and Judith Robinson decided to bring it all together to publish Literary Cats, featuring not only feline characters but also true stories and companions to famous writers.
We were thrilled to bring Reader's Evening back to Dagenham Library after presenting it online for two years. It was a lovely evening, full of interesting discussions, challenging quizzes and excellent local poetry.
Although this was the conclusion of ReadFest 2022, we don't really think of it in that way. It's wonderful to catch up with collaborators and writers who we work with all year long, as well as meeting new writers and artists, providing Pen to Print with yet more creatives and audiences to interact with in the future.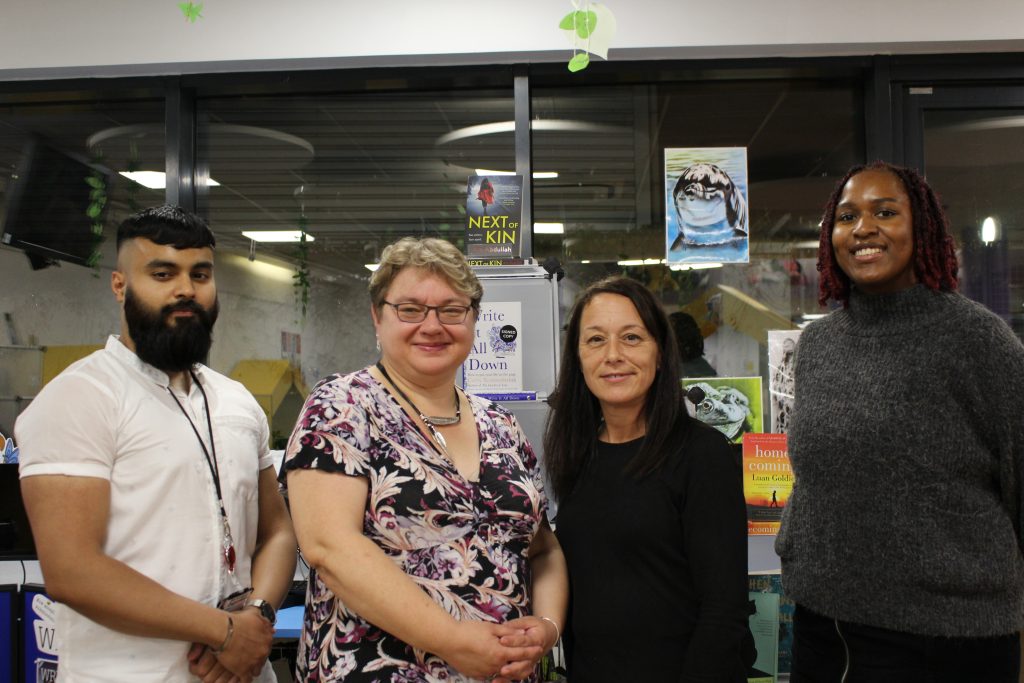 *****
Read the latest issue of Write On! (14) magazine online here.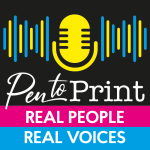 You can hear great new ideas, creative work and writing tips on Write On! Audio. Find us on all major podcast platforms, including Apple and Google Podcasts and Spotify. Type Pen to Print into your browser and look for our logo or find us on Anchor FM.
*****
If you or someone you know has been affected by issues covered in our pages, please see the relevant link below for ​information, advice and support​: https://pentoprint.org/about/advice-support/
Nothing compares to witnessing someone have their first author encounter, first panel discussion, first workshop, or even having the confidence to read their own work aloud in front of an audience.