Showcase: Never Judge A Book By Its Cover + Language Of Art + How Realities Change With Life
Edited by Afsana Elanko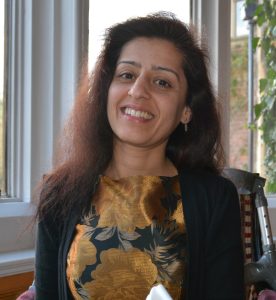 It gives me great pleasure to bring you the third showcase for November on the theme of reality and perspectives, around the ability to communicate despite the loss of language. This could be due to ill health, the process of ageing, or an accident. Whatever the reason, how does one re-engage with the world where use of words becomes difficult? A question to ponder on and something we're becoming more aware of as we see the increasing incident of dementia occurring in society. How, as writers, do we engage with this new and growing audience of readers?
"When great minds come together, we make the impossible a possibility."
Dr Afsana Elanko, 2023
For me, it's about engaging with the world with whatever means we have at our disposal. Whether it's the social networks propping us up, or whether it's family or friends. As humans, we have an innate ability to survive and engage with the world around us through both the visual and written language.
Phil's piece gives a strong personal account of someone with lived experience of suffering a stroke and rebuilding their life. He highlights the challenges and obstacles faced, giving  a detailed account of the little things that can make the most difference, both to him and to fellow stroke survivors. His tenacity and determination to overcome and have his voice heard, echoes throughout the piece.
Never Judge A Book By Its Cover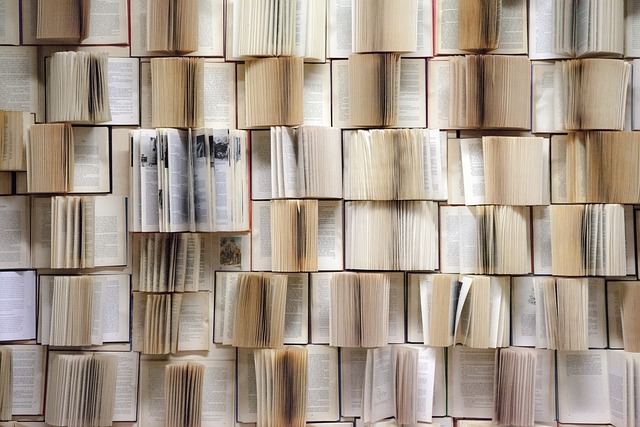 Living with aphasia after having a stroke makes life pretty challenging at times. Depending on circumstances, I have good days and bad days, just like any other person. Sometimes the words just don't come out and sometimes they come out in a different order. When this happens and I'm with friends, I tap my head and my friends understand. So I can shrug it off and carry on. However, if this happens in a shop or any other situation, they just look at me like I'm an idiot. The reality is I'm the same person inside, but people's perception of me is different. The world can be cruel at times, but I've found it to be kind, too. For example, I'm dictating this at the moment to a friend, who is kindly writing this up for me. In this way, my voice is heard and my story is told. I've also linked with charities who support me, enabling me to live my life as best I can. For example, Aphasia Reconnect has taken my consent and will submit this story for me.
As writing is difficult for me, I've relied on other skills, such as art. I can create and express myself through my art, and this is my new language. So when words fail me, my art props me up. I have a friend, Mick, who can't talk at all and draws to express himself. I find this so powerful and inspiring. I just wish other people would open up to possibilities of communication that are not just written. When people understand my difficulties and make the adjustments, I can function very well. A great example of this is my bank. They take me to a quiet room and, as I have no other distractions, I can concentrate and they can communicate with me very efficiently, allowing me to accomplish my banking independently. By them showing me some understanding, I don't feel judged or belittled. All I have to do is show my piece of paper explaining my difficulties and they automatically know what to do.
I took the time to share my story in the hope that, as a reader and writer, you'll be able to engage with people like me in the future. I can't read as much as I used to, but I still get the enjoyment of books through discussing them with my friends and listening to different viewpoints. My reading may not flow as it used to, but my love for reading and books is as strong as ever.
I'd like you to remember: please never judge a book by its cover!
© Phil Kingston, 2023
You can connect with Sally McVicker and Aphasia Reconnect at the following places:
Facebook: Aphasiareconnec1
X (Formerly Twitter): @Aphasiareconne1
Instagram: @Aphasiareconnec1
LinkedIn: Sally McVicker
Website: www.aphasiareconnect.org
*****
The next piece was inspired by The Birth Of Venus, a painting by Sandro Botticelli, which can be found in the Uffizi Gallery in Florence. The story is set in a gallery and speaks of a fleeting moment or a longer period, which is the question for the reader to ponder on. We hear about how a painting can have a language as strong as any written word. I was lucky enough to be able to photograph this image myself.
Language Of Art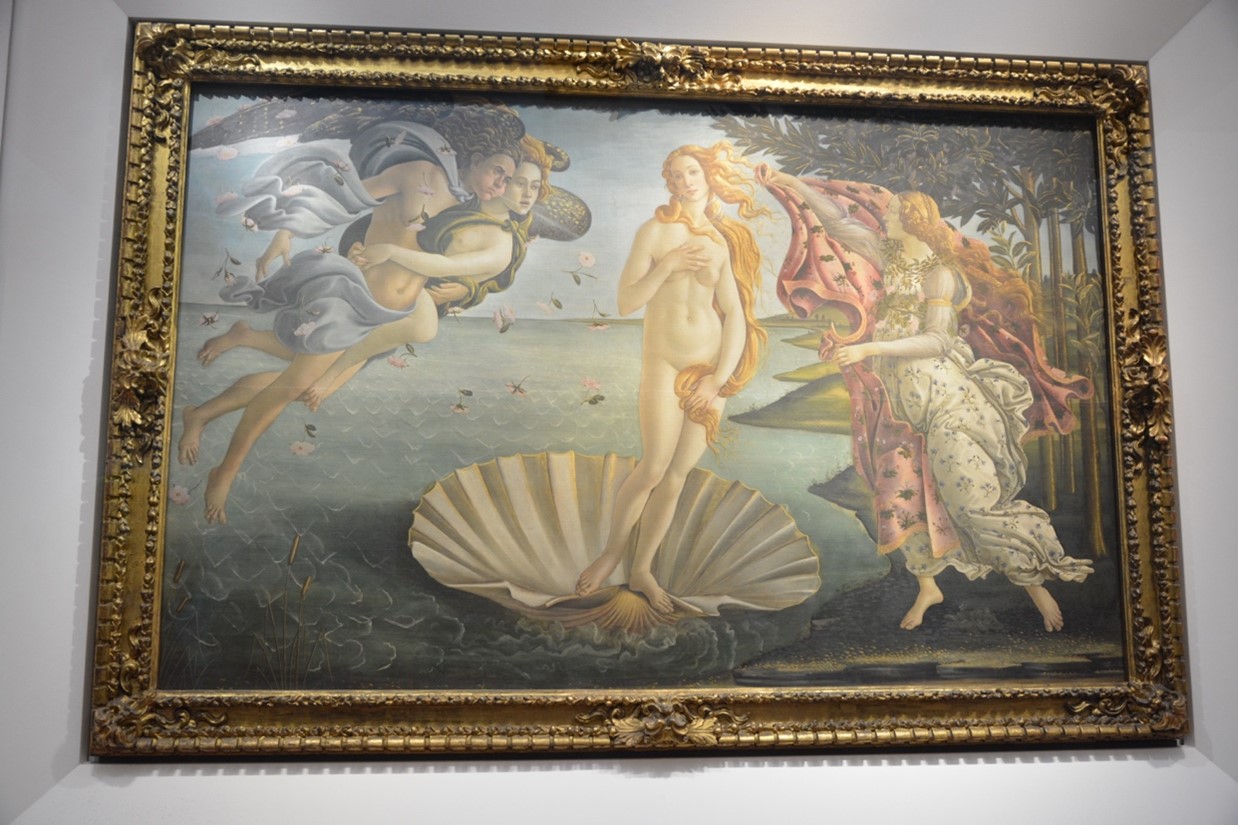 I sit here in silence in the gallery and for this moment in time nothing else exists but myself and that painting hanging in front of me. There's something mesmerising about it. Is it the flowing hair, or the ripples in the water or cloth, moving so freely over the figures? I have no idea. I am captivated and transcend to a different world. A world of joy, of happiness, of delight.
I feel the love that speaks to me through the roses that tumble and fall around Venus. So light and gentle, just like feathers fluttering downwards in a dreamlike tranquil fashion. Is the painting about love? After all, there are plenty of roses being showered on Venus and she is the goddess of love, passion, fertility and victory. But I feel in my heart there is more to this painting than love alone. It encompasses love in all its truest forms. The romantic look of Venus shows that Eros is present. Philia is shown through the way the shawl is brought to Venus. Ludus and Pragma are shown in the way the two figures hug each other. Philautia is present just by the way Venus stands in the centre of the painting. The totality of this painting comes together, giving me a sense of storge and agape. It speaks to me of love in all its forms.
I feel the celebration of life being created. On her journey to the land, Venus is caressed by soft winds. The ripples in the water, gentle and circular, carry an eternal message of calm, slowly being edged towards the embrace of the richly flowered cloth. How precious and fragile is life!
The colours in true harmony sing off the canvas. They catch the light and give a unique glow of their own. The tresses of golden hair waterfall, spilling down the angelic figure of the Goddess. Is this what beauty is? Words falling off a canvas to fill your mind? Where literature speaks to you from an image?
As I sit here, I think about the visual language that transcends all different vocal and written languages: the beautiful and wonderful language of art. Depending on our experiences in life, this hidden language touches our hearts in different ways, influencing our mood and our ability to open our hearts. Its full effect is only felt when you sit in silence in front of the piece of art and truly connect with it so that, in that moment, only you and that piece of art exist. You become one with it. Is this what the hand of the painter was creating? An enchanting moment in time that transcends centuries, entrusting the same messages to generations that have gone before and generations yet to come.
The alarm rings to vacate the gallery. Have I been sitting here for hours and not moved, or was it just a fleeting moment in time? Maybe I fell asleep and dreamt all this? Either way, this painting has spoken to me in a language like no other.
© Dr Afsana Elanko, 2023
*****
In the next piece from Gareth we hear about his love of literature and the reality of losing the ability to read due to ill health. How he manages to find the delights of words and language again through the power of art and his determination to improve and to be part of society again. He finds his own way by finding a supportive community in which to grow and thrive and then to help others to thrive too. This is very much in keeping with the Write On! ethos.
How Realities Change With Life
My love of books has never ceased, even though, since my stroke, I'm not able to read that much. I still keep my books as beautiful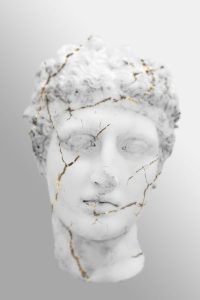 gems that are too precious to throw away. Just by looking at the cover, I can remember their contents. This allows me the ability to discuss the books with my family and friends. It's funny how life takes something away from you, yet allows you to develop a skill to keep alive a love for literature.
At Aphasia Reconnect, there's a lovely group called Between The Lines, where we discuss literature and take the time to read aloud, allowing people with Aphasia to have a voice. The joy of seeing people's love of literature rekindled always gives me a special glow. I can see the confidence of my co-participants increasing week by week. I have a great affinity for what Aphasia Reconnect does, as it's helped me to regain my skills, and now I can help others to do the same! There are always new projects on the go. For example, Aphasia Reconnect has published Christmas cards, with the image designed by one of the members. It's so nice to know when you give a card it's not been mass produced and that there's a real person and a story behind its production.
My love for art started after my stroke, when words were difficult to find. It's almost as though my brain was finding a way to connect with the world and the visual cues became more significant. I started looking at art and then found the language that helped me understand it. I know so many more artists now than I ever did before my stroke and galleries and museums have become significant in my life. For example, the Greek statues in museums are white, but at the time they were produced and displayed they would have been painted over. It's interesting to see how, over time, we've accepted them as just white. This is because when they were discovered, they were white and have remained so for years, but in Greek and Roman times the statues were painted to resemble  real people. It's only when we read the history behind the art, we realise the true hidden stories.  So, you could say that art led me back to my love of literature.
© Gareth Jones, 2023
You can connect with Sally McVicker and Aphasia Reconnect at the following places:
Facebook:  Aphasiareconnec1
X (formerly Twitter): @Aphasiareconne1
Instagram: @Aphasiareconnec1
LinkedIn: Sally McVicker
Website: www.aphasiareconnect.org
*****
As I sign off this week, I invite you to look at pieces of art and see if you can find the words to describe them, or the feelings they aroused in you. Maybe the piece of art will speak a thousand words. I do hope you'll enjoy it!
*****
If you'd like to see your writing appear in the Write On! Showcase, please submit your short stories, poetry or novel extracts to: pentoprint.org/get-involved/submit-to-write-on/
Issue 18 of Write On! is out now and you can read it online here. Find it in libraries and other outlets and see previous editions of our magazines here.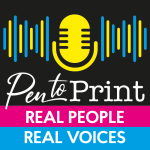 Hear extracts from Showcase in our podcast. Write On! Audio. Find us on all major podcast platforms, including Apple and Google Podcasts and Spotify. Type Pen to Print into your browser and look for our logo or find us on Anchor FM.
*****
If you or someone you know has been affected by issues covered in our pages, please see the relevant link below for ​information, advice and support​: