Thoughtful Tuesdays: Realities And Perspectives
By Eithne Cullen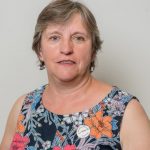 Welcome to this Thoughtful Tuesday page, where I'm taking a look into the realities and perspectives of November days and cold winter nights. This month, I have some wintry pieces for you: from thoughts on curling up with a good book on a cold night, through poems to go with the craft of quilting, and other chilling words.
First, let's take a moment to remind ourselves that November is the month of Remembrance, so I'm sharing a poem from James Waller, who has previously contributed to Pen to Print. The moving words come from the fallen and carry a deep meaning when there is so much going on in the world right now.
The Menin Gate
We lie here still a century on
Our bones decayed, our bodies gone
Yet in this bloodied earth, our spirit lives
New hope, that trumpet call still gives
May its haunting notes remind you all
The stark warning of that trumpet call
Ensure it echoes round this earth
While poppies grow in hallowed turf
We hear your call, from slumber deep
Each night at eight, our memories keep
Tell us not we died in vain
Safeguard the peace we fought to gain
One thought a football match defined
It said so much – can you still be blind?
Blessed are the keepers of the Menin Gate
Heed our message – lest you meet our fate
(c) James Waller, 2023
*****
I asked a couple of Pen to Print writers which books they'd like to curl up with on a winter's night. Here are their responses:
I'll be curling up with one of the signed books I bought at the Edinburgh Festival: a copy of Black Flamingo by my very talented friend, Dean Atta. It's such a refreshing read. The style, voice and content are outstanding. I think Dean puts reality into perspective, especially as so many people don't reveal their true selves.
As for guilty pleasures, our previous theme, I've developed a new one: collecting signed-by-the-author books. I even have a couple where the illustrators were present and, as well as their signature, I got a bespoke drawing too!
© Mirabel Lavelle, 2023
You can connect with Mirabel on X: @Mirabel20287342
*****
It's dark outside, and the wind is howling, while the rain beats upon the windows like demented souls trying to gain entry. Sitting in the reading chair in my room– you know, it's the one where you can't see the telly – I open the book, The Enchanted April by Elizabeth Arnhem, and start to read.
The plot plays to the thought of escape. Mrs Wilkins advertises to rent a house in Italy for one month, together with her friend, Mrs Arbuthnot, to get away from their neglectful husbands. They have to advertise for other ladies to share with them, as their meagre savings don't quite cover the costs.
Not only does this book take me away from England's awful weather, it also describes the beautiful Amalfi coastline.
It's funny in places, as the two ladies have never been abroad before, nor had to deal with a somewhat overbearing guest, who seems to think she's in charge. However, Mrs Wilkins and Mrs Arbuthnot both grow in confidence.
It also describes the heart-rending loneliness of a loveless marriage and the desire for it to change.
© Mary L Walsh, 2023
Connect with Mary Walsh on X: @MaryWal11526731 and Instagram: @marelwa60
Mary shared this image from Toni Barlow, a fitting picture of the writer at work. If you look closely, you'll see the words of Mary's first novel and work-in-progess: Detective Armando Ramirez And The Iberico Ham Murder.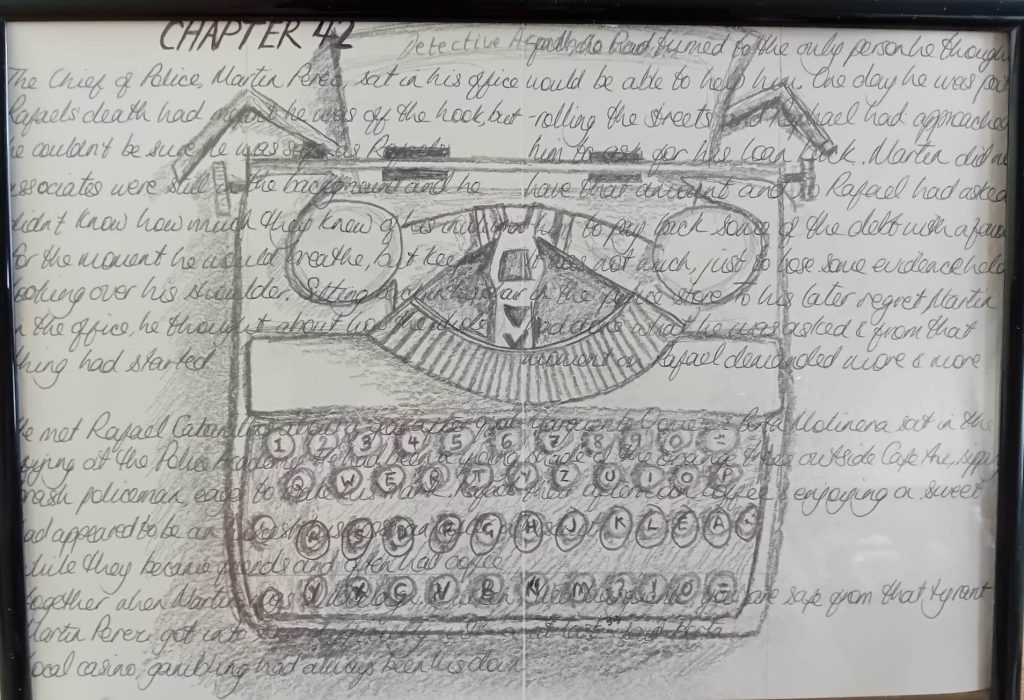 *****
Last month, I used a great image of food from Afsana Elanko. Linked to the picture is her enjoyment of food, reading about food and the memories that can be evoked from this pleasurable pastime.
The Power Of Food For Our Pleasure
As the seasons turn and the cold of the winter draws in, I start looking at the bookshelf that house the books bought, but yet to read. Just the thought of holding a book makes me feel better. Yes, I've had the dreaded flu again. It always catches me and I can't do anything productive other than ride it out.
The last of the chicken soup is bubbling on the stove. They say it's good for a cold. I never liked it as a child; however, the reality is I always have it when I'm not well. It's become a ritual. How our perspectives change over time due to the habits we acquire throughout our lives.
The nostalgic feeling draws me to the bookshelf containing the books inherited from my aunt. My glance falls on the oxblood-red leather-bound book, my eyes light up and I can't hide my delight. I grab the book, place it on the table next to the Chesterfield armchair and promptly go to the kitchen to make a filter coffee. While that's being made, a plate of goodies is promptly placed next to the book on the table.
As I curl up in the chair, open the first page and start reading, the smell of the coffee fills the room. Reading about my aunt's travels, I wonder how many other people have read the same book. That's the thing about having an author in the family: many things from life filter into the writing. I take a sip of the coffee, followed by a piece of chocolate. Yes, my guilty pleasure is eating chocolate and having a mug of coffee when I read.
Everyone has their own habits and delights. Mine have been steadfast throughout life. As I read about the trip to Rome and throwing the coin in the Trevi fountain, I'm transported to the holiday in Rome with my aunt. I can almost taste the gelato I ate that day. Her description is so lovely. She was grateful her niece was accompanying her and was so helpful. Obviously, this was her perspective; my perspective was that she was taking me on the most glorious holiday I could imagine. She was so well read (what else would you expect of an author?) and explained everything in such detail, she was the best tour guide one could wish for. How my memories of her drinking tea and her cake stand fill my mind as I take a deep breath and continue reading. She loved having sandwiches, fruit and scones with a pot of tea. Wonderful, carefree days of delight for my aunt and I.
A book can transport you so vividly to a time gone by. That's when it occurs to me: we eat certain foods at certain times linked to some memory or the comfort we attain. So, what food do you eat when you are ill, or reading a book?
© Dr Afsana Elanko, 2023
*****
There's always the enjoyment of reading a thought-provoking flash piece, and this one from Thomas Nixon is a treat.
One Last Indulgence
"Sir, there's no smoking on this flight."
The stewardess stared at him, a piercing glare that could have incinerated the unlit cigarette between his lips.
"Apologies," George smiled
She left without a word, and George turned to the ocean of lights beneath them. From his cupped hand, he squeezed the detonator. A second passed, then the ocean melted, lights flickering, before bursting into eternal darkness.
There were some murmurs, but nothing compared to the screams that followed; the entire aisle turning a sickly black.
The only illumination now came from a lighter, as George smiled, releasing a deathly puff of smoke.
© Thomas Nixon, 2023
 Connect with Thomas on X: @Tnixon98
*****
Another of our writers has submitted the following poems about trees. They present a perspective on the experiences of the trees and their place in our world, our history. But what makes these poems stand out is that they have been used in a project matching the creative worlds of textiles and poetry, in the publication of a book: Out Of Excuses: Loving Earth Poetry Book. Over 100 textile artworks – the Loving Earth Panels  – and the poetry inspired by them, formed three exhibitions this autumn. Details of other exhibitions and events are at lovingearth-project.uk/events-2/
 Trees
I walk through a landscape of dead forests
A mortuary of trees
I cannot breathe
Sap tears mingle with my own tears
I cannot breathe
Dead bark, dead skin
I cannot breathe
Photosynthesis axed
Respiratory collapsed
I cannot breathe
Tree rings severed, life lines cut
I cannot breathe
The trees have stood for hundreds of years
Releasing their greatest gift
No conditions attached
We are blind to this precious excelsior of life
It's time to stop
Protect the trees
Plant for a better world for our children
Through my tears I see a vision of tall centurion trees
A canopy of arms wrapped around our planet
Protecting our world
© Gloria Maloney, 2023
Green Field Lands
Sanctuary
Hallowed lands
Hawthorn tree stands watch, disciple haw eyes
Yew tree guards her gates
The holly tree bows her head in prayer
Hallowed land
The Song thrush sings of a bright future, as she raises her young
Kestrel hovers on a wing and a prayer
Listens to her song
Orb-weaver with a silver cross on his back spins his web
In the holy holly tree
Hallowed land
Badgers and moles underground
Blindly unaware of man's dilemma
How much longer can she stand
Hallowed land
© Gloria Maloney, 2023
*****
Finally, with the thought of trees and wintry nights, I was reminded of this poem by Emily Brontë. It describes the captivating power of the cold, the snow and the nights drawing in. I hope you enjoy it.
Spellbound
The night is darkening round me,
The wild winds coldly blow;
But a tyrant spell has bound me
And I cannot, cannot go.
The giant trees are bending
Their bare boughs weighed with snow.
And the storm is fast descending,
And yet I cannot go.
Clouds beyond clouds above me,
Wastes beyond wastes below;
But nothing drear can move me;
I will not, cannot go.
(c) Emily Brontë, 1837
*****
Issue 18 of Write On! is available to read online here.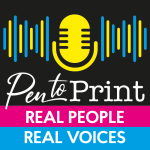 You can hear great new ideas, creative work and writing tips on Write On! Audio. Find us on all major podcast platforms, including Apple and Google Podcasts and Spotify. Type Pen to Print into your browser and look for our logo or find us on Anchor FM.

*****
If you or someone you know has been affected by issues covered in our pages, please see the relevant link below for ​information, advice and support​:
I'm taking a look into the realities and perspectives of November days and cold winter nights.