Showcase: Sorry, May I Speak to the Vet?
Edited by The London Library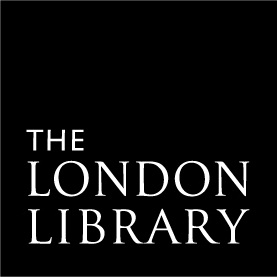 The London Library Emerging Writers Programme, now in its fourth year, supports early career writers, with many previous participants having secured significant publishing success. It's a unique opportunity that offers writers, in all genres, one year's free membership to The London Library and includes writing development masterclasses, literary networking opportunities, peer support, and full use of the Library's resources. To learn more about the Emerging Writers Programme, visit: https://www.londonlibrary.co.uk/about-us/ll-emerging-writers
This month, we use our Write On! Showcase to celebrate the graduates from the 2021/22 programme. The majority of pieces we'll be featuring here will have been written by former 'Emerging Writers', as well as a few from some of our more established members and Write On! Regular contributors. This week, we're excited to showcase Sorry, May I Speak To The Vet? by Viktoria Dahill.
Sorry, May I Speak To The Vet?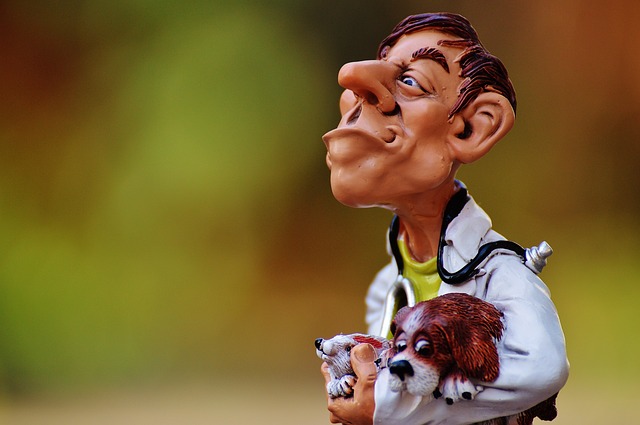 "Fifty percent of you will marry someone in industry," a lecturer had announced to the cohort on Rosie's first day of her BVetMed. So … a husband-hunting course hiding behind A*AA grades, she thought. That felt like ages ago now.
The industry was a lot less glamorous than the banterous years of undergraduate suggested it would be. Most days she was up before the sun as a junior vet to disgruntled Richard, whose temper was so short, it was almost as if he was constantly on edge. To cope with him throwing wood blocks across dairy parlours and shouting at farm workers (and Rosie herself, mind), she'd taken to Twitter and Instagram, documenting an entirely different experience. This included hugging cows and dancing in the yellow flowers of oilseed rape in the Cotswolds.
To be fair, mornings on the job started out promising. Richard brought her a latte, and she drank it drearily while he drove the pickup embossed with their Farm Vets logo. They arrived at a large pig unit after a new piece of equipment designed to improve moving sows was instead driving into their rears, amputating tails, and damaging hocks.
Richard wasn't thrilled that the farm had recently changed hands to a retired banker from the city, who wanted to update the place but was unfamiliar with animal behaviour. Still caught in the throes of Brexit news, any mention of trade dealings with countries that had lesser animal welfare standards sent Richard into a raging tangent that could be best summarised as, "sod sovereignty, what about the animals?" He was a kind man, really.
Rosie lifted her phone to capture a tender moment between sow and piglet for her Instagram story while Richard went through the invoice with the farm manager. It was pouring rain into the thick mud that ran down the drive outside, and the sheet metal roof was leaking into the slurry, but online Rosie's day was entirely heart emojis and piglets.
"Are we ready, Rosie?" Richard asked.
She shook hands with the farm manager and opened the passenger's side door to join Richard in the pickup.
The next client needed another prescription for painkillers – which was when Richard noticed an error from the previous visit.
"Damn it, Rosie. It was one mil per kilogram, not ten! Jesus. You'll need to ring him back now. That is, if he hasn't killed all his sows already."
They were hunched over the bed of the pickup on a narrow dirt path in the pouring rain and Rosie crumpled into herself, made the call, and broke down behind the outhouse on the edge of the property. The timer on her phone buzzed, and she wiped her soggy face and put on a new one. Richard was just passionate about what he did, and she was clearly too sensitive.
The rest of the day was uneventful and when Rosie arrived home, she added another cross to the calendar with a thick red permanent marker. 442 days since she started at the clinic as a Graduate Farm Vet and for 442 days, she hadn't stood up to Richard. She vented to her friends that he was a grumpy arsehole, and they empathised in a professional bedside manner sense, but unlike her, they all seemed to get on with their colleagues.
Later in the week, on her way home, Rosie made a mental tally of what was in her fridge for tea. No fresh vegetables to speak of. By the time she'd pulled into the Co-op car park, it was half-past ten, and the security guard at the door hesitated before letting her in.
"We are closing in half an hour," he mumbled.
"Yes. Sorry. I only need peas, I promise." She wasn't sure why she apologised so earnestly or felt the overwhelming urge to cry.
Her limbs were heavy, and it was hard to breathe in a way that was nearly euphoric. She had to make sure not to droop her head too far forward, or she'd collapse in the aisle. The feel of the cold bag of peas on her fingers roused her enough to keep her upright. Returning to her car, Rosie recognised the old, red Ford parked two spots away from her. Richard's car.
The driver's side window was open and though Richard was dragging from a cigarette, he was also breathing heavily in what she eventually recognised were sobs. Of all the emotions that compelled her, compassion was the strongest.
"Are you okay?" She approached apprehensively, putting her good nature before her fear.
"Oh Jesus. Rosie." He put his hand over his face and recoiled.
"It's okay. Are you okay?"
He looked embarrassed, and it was strange.
"My dog died," he blurted, drawing another breath of nicotine.
"Sorry to hear that."
"Are you? Shit," he scoffed, and she exploded.
"Why are you like this with me? I'm only trying to help. To be nice. I don't work with you to set you back." She couldn't sleep at night because the thought of turning up to work and having to face Richard made her so sick. Sunday blues was an understatement. Richard scanned her, saying nothing, it felt like she had left her own body and surrendered herself to a force she couldn't control. She'd beg for it to stop if she could, but then, what exactly was she begging for?
His face crumpled after her outburst and he appeared genuinely appalled, as if he'd never meant to upset her. Richard hadn't shared much of his personal life with Rosie at all, and when she thought of him out of context, it was always on the opposite side of the interview desk more than a year earlier. He hadn't said much of anything to her during the interview. Instead, Rosie'd hit it off with the owner of the clinic, who'd had a golden glow across her arms from endless days in Barbados.
Rosie was engrossed in the memory of a tropical paradise, so when Richard pipped up with an apology, she hardly noticed. "After my wife died, the dog was all I had left," she managed to capture.
"It doesn't mean you can be awful," she replied. Because when he was awful, she became exhausted and didn't feel like anything was worth it anymore. There was an evening where she'd thought getting up for a glass of water was such a task that if she were dead, things would be better.
"Things are difficult," Richard said.
"Yes, but we're a team. I'm here for you."
"If you say so," he said, but he was smiling for the first time in 442 days.
(c) Viktoria Dahill, 2022
*****
The London Library is one of the world's greatest literary institutions, providing a centre of creativity, inspiration and ideas for over 180 years.
Tucked away in central London on St James's Square, The London Library has been at the heart of literature since the day it was founded in 1841. Throughout our history, writers and researchers, no matter their genre or discipline, have consistently found the Library to be an unrivalled resource. Previous members have included TS Eliot, Mark Twain, Virginia Woolf, Harold Pinter, Charles Darwin, Charles Dickens, Bram Stoker and Angela Carter. Current members include Sarah Waters, Kazuo Ishiguro, Raymond Antrobus, Stephen Fry, Inua Ellams and Jessie Burton.
In addition to our beautiful building, and collection of around one million books and periodicals (almost all of which can be borrowed), membership to the London Library includes: a vast eLibrary, atmospheric workspaces, a members suite, free nationwide postal loans, discounted tickets to the Library's popular public events programme and a number of member-run discussion groups, covering a diverse array of topics, including everything from philosophy to history, gender studies to non-fiction writing.
The London Library is a home for everyone who loves the written word. We're an independent charity and membership starts from less than £24 per month. Find out more and join our community: londonlibrary.co.uk/join/join-online.
*****
If you'd like to see your writing appear in the Write On! Showcase, please submit your short stories, poetry or novel extracts to: pentoprint.org/get-involved/submit-to-write-on/
You can read the latest issue (12) of Write On! here.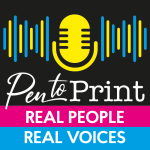 Hear extracts from Showcase in our podcast. Write On! Audio. Find us on all major podcast platforms, including Apple and Google Podcasts and Spotify. Type Pen to Print into your browser and look for our logo or find us on Anchor FM.
*****
If you or someone you know has been affected by issues covered in our pages, please see the relevant link below for ​information, advice and support​: