Showcase: The Storyteller's Souk + Piece Out My Imperfections With Your Thoughts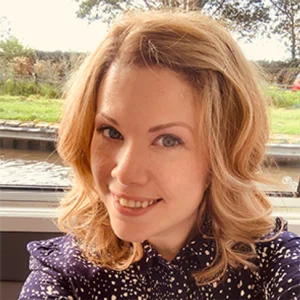 February's Showcases are introduced by Write On! regular, Charlotte Webb.
As an artist and illustrator, a lot of my independent work is often influenced by historical culture, specifically textiles and architecture. So, it's no surprise that I do a fair bit of non-fiction reading to inspire me. While working on my research earlier this month, I learned that this week marks the anniversary of the opening of the sealed doorway, leading to the burial chamber containing the sarcophagus of Tutankhamen. In 1922 it had taken Howard Carter seven weeks of clearing the antechamber to reach this point. I can only imagine the amazement and joy he felt upon entering!
While reading through some of the fabulous submissions we receive, I came across this beautifully written piece by Claire Buss. This short is about a young woman named Abbi, travelling to Morocco searching for the 'storyteller's souk.' She embarks on this journey after receiving a map from her Grandmother.
I was immediately transported to warmer climes and feelings of excitement and adventure came bubbling up, reminding me a bit of my reaction to Howard Carter's story.
The Storyteller's Souk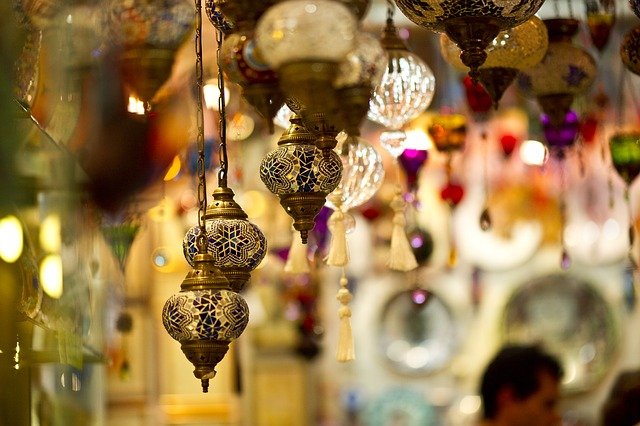 Abbi turned down an alleyway and came out to a covered square.
"Excuse me? Can you help me? I'm looking for…"
But the woman clad in a sky-blue djellaba with matching headscarf just smiled and presented Abbi with a gold-flecked, red pashmina.
"Shof! Shof!" She pressed the scarf into Abbi's hands.
"Oh, no. No, thank you. La, la shokran." Abbi hoped her English accent didn't mangle the Moroccan Arabic too much. She had learnt how to say, "no, thank you" quickly.
Another tourist wandered over and the vendor left Abbi alone. Casting around the souk, Abbi looked for someone else willing to help.
"Hello? Salam. Can you help me?"
Abbi spoke to an elderly man who grinned toothily at her and nodded his head.
"I'm looking for the storyteller's souk. Do you know where it is? Um… hukawati?"
The old man continued to bob and smile.
"You don't know what I just said, do you?"
Abbi pressed a twenty dirham note into his bony hand and gave her own nod and smile.
"That was kind of you. He will eat well tonight." Abbi glanced left and saw a young man pushing a food cart selling small pastries. She watched as he passed a couple down to the old man. Catching her eye, he shrugged.
"They were going stale. Only the best b'stilla sold here." He spoke excellent English without a trace of an accent.
He made Abbi jump as he sang out his wares loudly. Another clump of tourists had entered the souk.
"B'stilla! Five Dirham. Fresh. Hot. B'stilla!"
A woman in a loud tie-dyed kaftan peered at the pastries on the food cart.
"Are they vegan?" she asked.
"N'aam. N'aam. B'stillas. Best in Marrakech. Five Dirham!" As the man spoke, he twisted a paper bag into a bowl shape, a small pastry nestled within.
Tie-dye paid happily and ambled away.
"Your English is great. Why the act?" asked Abbi, intrigued despite herself.
The man grinned and pulled out a packet. It was in Arabic, but the pictures told the story. A fat pigeon and a B'stilla.
"Tourists like to buy authentic."
Abbi couldn't help but grin back. She felt a twinge of guilt for the vegan but more fool her for trusting a street vendor.
"I don't suppose you can help me?" she asked.
"Depends. What are you looking for?" The man swirled a hand above his head and Abbi's eyes were drawn to the traditional wares hanging in the marketplace.
"I'm looking for the storyteller's souk. Do you know where it is?" Abbi couldn't hide the hope in her voice.
The man shook his head and began strolling away. Abbi hastened to keep up.
"It's a myth.' He said dismissively. "An urban legend."
"But that's just it – urban legends always have a basis in fact."
She ducked under a low hanging rug display, trying to match the young man's pace as he weaved through stalls and people and waited while he made several more tourist sales, his supply of pastries rapidly diminishing.
"Maybe your storyteller's souk is just a tourist lure. Have you considered that?" he asked her.
"My grandmother said she'd seen it. She gave me this map." Abbi fished in the rucksack she had strapped to her front. "Look."
The man peered at the old paper, a thoughtful expression on his face.
"You know what this says?" He pointed to some scrawled Arabic on the top left corner of the dog-eared map.
"It says search with your heart," replied Abbie. "But I'm not sure what that means, exactly."
A flurry of customers approached, wiping the food cart clean, and the man began dismantling the whole thing.
"What does your heart want you to do?" he asked.
"In life?' Abbi sighed heavily. 'Well, I'm a writer…"
"What have you published? Anything I might have seen?" The cart was fully folded down now and had somehow become a wooden, portable backpack.
Abbi huffed at the question.
"Okay, you got me, I want to be a writer. That's why I came here." This time she swept an arm around her head. 'For inspiration.'
"Then I think you should listen to your grandmother and follow your heart. Even the loftiest mountains begin on the ground." The man winked and pressed his last pastry into Abbi's hands.
Startled, she looked down to see what it was and by the time she looked up again; he had vanished. Abbi spent three weeks in Marrakesh. She never found the young man, but everywhere she looked she saw little stories peppered here and there. A collection of spice-infused, colourful memories that stayed with her for the rest of her life. Along with her highly successful Moroccan Storyteller book series, featuring an enigmatic young man and a lost soul.
© Claire Buss, 2021
Connect with Claire at her website: clairebuss.co.uk, on Twitter, Instagram + TikTok @Grasshopper2407 and on Facebook facebook.com/busswriter
*****
This next piece of writing is from Vic Howard. I chose this because Vic's reflection on his personal experiences of the wonders of theatre links to my own memories of cultural delights. A word of warning, though – I came away from this piece desperate to see another show, something I've really missed over the pandemic!
Piece Out My Imperfections With Your Thoughts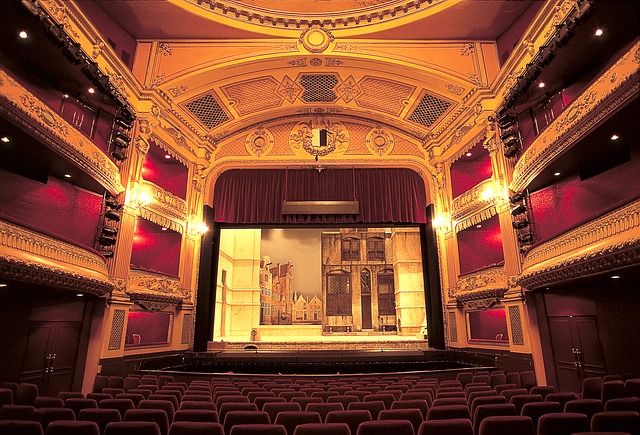 Have you been to the theatre recently? I thought not. Opportunity would be a fine thing, wouldn't it? Blame it on that screen on the wall; the one that used to be a box in the corner with a small screen, but now takes up half the living room wall. TV screens seem to get bigger every year, while the programme content gets worse, or is repeated.
The older generation, those who don't walk around staring at a smartphone and walk into lampposts, were very fortunate. They had many opportunities to see live theatre that are not available today. Going to the theatre wasn't always a grand affair either. My first experiences were the theatres in Ilford and East Ham at Christmas time to see Pantomime. That was live theatre, and it was very much alive.
"It's behind ya!"
Half the people reading this will know what I am talking about. For the benefit of the other half, "It's behind ya!" is what we children in the audience were supposed to call out to warn Buttons or his mother when the evil monster was creeping up behind them.
I won't go into detail about the odd traditions of pantomime: like Button's mother always being a man; the principal boy always being a woman; the song that had to be sung by everybody, etc. I will mention, though, that I always thought the principal boy was the most interesting. No, I'm not gay. "He" was a woman remember: usually tall, dressed in hotpants with long legs in thigh boots on high heels. Oops!  I mustn't get carried away.
The seaside holiday usually included a visit to the End-of-the-Pier show. Programmes always changed mid-week so that visitors had the chance of seeing two shows if they were only 'down' for a week. Those shows also followed a traditional pattern, as familiar as a Punch And Judy show. They have been parodied many times and criticised for their amateurish performances, but they were training grounds for artists and performers while giving us the chance to see something live and different from everyday life. Local dramatic societies have diminished in number and repertory theatres have almost all disappeared. The Queen's Theatre Hornchurch was a favourite haunt of mine at one time. Not the one that was built in 1975, but the one before it, that opened in 1953. Alan Ayckbourn and Sheridan were favourites there.
I'm more than a bit out of touch with today's schools, but Eastbury, and pretty well every other school at that time used to put on a performance of a play, or even a Gilbert & Sullivan opera, each year. The Mikado was a favourite and that's what they performed at Eastbury in my last year there. Gilbert & Sullivan did much to introduce us to the world of theatre and opera. The impresario D'Oyly Carte was responsible for bringing the two together and promoting them, but his heirs stifled later performances with their insistence on following the original to the letter. Now, only a few aficionados like G&S ­– too Victorian for modern tastes.
Theatre and particularly opera, like so many things in Britain, was always, a matter of class. This is why I think pantomime and end-of-the-pier were so important. Repertory theatre was one step up the ladder and deterred some. Going to see an opera was unthinkable for most people, and, quite simply, out of reach to many because the cost of a ticket was astronomical. Lillian Baylis was the lady who came to everyman's rescue. Not only did she breathe life into the Old Vic (not me) and Saddlers Wells Theatres but, she was also a great reformer on many levels: helping people living in London slums to acquire decent living conditions, for instance. I am most thankful to her for introducing opera in English to London audiences. We are not great linguists so listening to long recitatives in Italian or German can be off-putting to many music lovers. I have many fond memories of English language translations of operas at the Sadler's Wells Theatre in Clerkenwell, particularly of Offenbach. Those experiences were hilarious! That was at the fifth theatre built on that site. The present-day Sadler's Wells Theatre is the sixth. I forget how much tickets cost, but they were very cheap, especially in the 'Gods' where I used to sit, despite my fear of heights.
Opera at the Royal Opera House Covent Garden was way out of my league. In those days Covent Garden was the reserve of the well off and particularly the well connected. So I have never been to a performance there. However, I have stood at the centre front of the stage at the Royal Opera House in Covent Garden. Fortunately for me, there was no audience. But, to stand there and look out at that auditorium, the walls lined with boxes, covered in gilt and red plush, and to think of the great names that had stood on that spot was awe-inspiring.
This amazing experience was made possible by m brother-in-law who ran the social club at NTGB for many years and organised several outings for its members. As a young teenager, he kindly asked me along when they visited Covent Garden and also the Theatre Royal Drury Lane, where I took the opportunity once again to stand 'on the spot'. Having done so, it's easy to understand why so many are drawn to the stage. It must be like standing at the centre of the universe. Pavarotti, Nureyev, Darcey Bussell and many others had taken a bow on that spot.
Covent Garden has been demolished and rebuilt internally and is now much more open to a wider public. Black ties and diamonds are no longer required when attending, thank heavens! Though, theatre ticket prices generally are still high in my opinion. London theatre has, to a large extent, become the province of visiting foreign tourists who have money to spend. As a consequence, the performances on offer tend not to be language-based. Sir Andrew Lloyd Webber knows how to please such an audience. Drama has largely moved to the small screen or should I say the 'wall screen'. At least it is widely available.
The Theatre Royal Drury Lane is a remarkable building. If you have ever been there, you will know that the auditorium is the largest in London. What you might not be aware of perhaps, though, is that the stage is equally large. It's tilted slightly, so you can see it all. Having said that, it's rare that the whole stage is used. The building is divided into three parts and the third part, behind the stage, is just as large again as the stage. It is used as a storage area and for making scenery and backdrops for other London theatres. On our visit there, we were told that the colonnade down the side in Russell Street is the colonnade that once covered the pavement in Regent Street. It was added to the building in 1831 when Regent Street was revamped. But enough of facts and figures.
There is nothing that can compare with live theatre. Not even the latest block-busting, hyper-realistic, computer-generated Hollywood epic. I once went to a summer evening performance of Shakespeare's Romeo And Juliet, performed by amateurs in a small, grassy amphitheatre in the middle of Mayesbrook Park. It was a perfect evening. The circle of grassy steps, on which we sat, down to the central stage was quite small. As I sat and waited, I wondered how they could perform in such a small area with no scenery. Suddenly, there was a commotion behind me. It sounded at first like two men arguing. I turned around and there were two men dressed in costume. They were servants of the House of Capulet. The performance had started; without prologue or prior introduction. It just 'happened' and we were suddenly transported to Verona and held spellbound for the next two hours as the sun went down.
That was real theatre.
As Chorus says at the start of Shakespeare's Henry V: "Piece out our imperfections with your thoughts." Live theatre doesn't have to be realistic to be perfect.  It captures the imagination.
© Vic Howard, 2021
Connect with Vic by Email:  vic.howard@telia.com
*****
I hope you enjoy this week's contributions as much as me. Each one has transported me to a different place and time. This is one of the things I enjoy most about reading ­– being taken away from my current daily goings-on. I'm already looking forward to preparing for my final week as 'Showcase' Editor, as I look through all of the wonderful pieces, I have received from writers I met through the Wolverhampton Literature Festival.
Charlotte.
*****
If you'd like to see your writing appear in the Write On! Showcase, please submit your short stories, poetry or novel extracts to: pentoprint.org/get-involved/submit-to-write-on/
Read the latest issue of Write On! magazine (11) online on this link.
*****
Write On! Audio Podcast Contributor Giveaway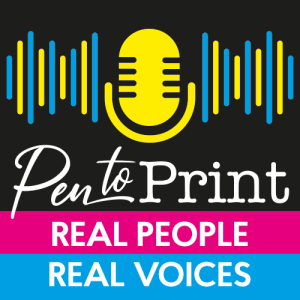 Get involved with Write On! Audio. As a contributor, you could win A Writer's Journal Workbook by Lucy van Smit. All Write On! Audio submissions (creative or opinion pieces up to six minutes, inspirational moments one to two mins – a short poem for example and why it inspires you – submitted before 20th February) will be considered eligible. The first two pieces chosen for broadcast will receive a book. Submit on: pentoprint.org/get-involved/submit-to-write-on/.
Visit anchor.fm/pentoprint to listen to the Write On! Podcast and get inspired.
Launched by Bloomsbury, A Writer's Journal Workbook is packed with creative tasks,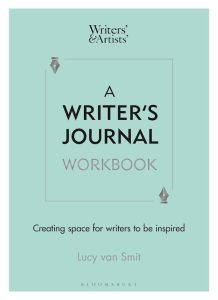 goals and advice. As an added bonus, you can also purchase it directly with this special discount code: AWJW25.