Showcase: A Tattoo With Wine + Ellipses + Cry Me A River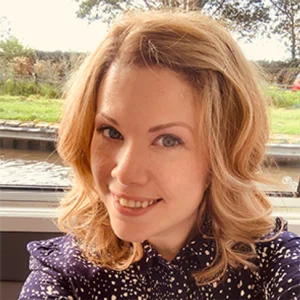 February's Showcases are introduced by Write On! regular, Charlotte Webb.
Time has flown by these past few weeks. I cannot believe we're on the cusp of March already; it feels only days since I was writing about new beginnings at the start of February. I can only conclude that my time as Showcase editor has been an enjoyable one, and therefore, as the saying goes, time flies when you're having fun!
I mentioned previously that I wanted to showcase some of the wonderful writers that are local to me. So, this week, I'm bringing you writing from three I've had the pleasure of working with.
My first choice is an extract from an unpublished story written by the lovely Crystal Johnson. I met Crystal earlier this month while we were working on a project together for the 'British Art Show 9', currently exhibiting at my home town of Wolverhampton. I invited her to share some of her work with me and was immediately excited by her story about a young woman's experience of getting her first tattoo. However, the experience is not as you may imagine, as her story goes from anxious and expected, to unusually macabre and even deadly. A fantastical read that left me wanting more! I'm still wondering what happened to her…
A Tattoo With Wine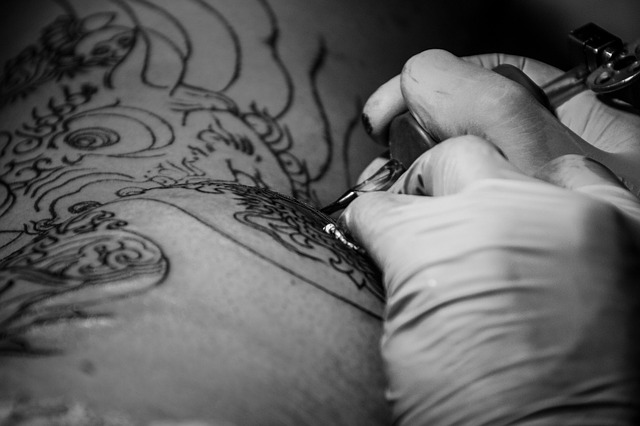 His eyebrow raised along with one corner of his mouth. I blew out a gust of air; he needed to stop raising his eyebrow, else there wasn't going to be a tattoo! He grabbed a blue pen and started to outline my side; his touch was right under my breast.
I sipped my wine, my heart hammering against my chest.
The sexual tension had been killing me since the moment I didn't shake his hand. That was a few hours ago. The heaviness of his grip hadn't changed; I was flipped onto my back. I didn't feel any pain at all and one whole section was minutes from being completed. I was even more nervous and flustered than before, but every second that went by was closer to me leaving. I didn't want to.
In the mirrors to the right, I could see his concentration. His eyes squinted; I almost didn't notice the slight change in his face and I didn't think he knew I was watching him.
His eyes flickered to dirty white and I blinked, still staring. Did that really happen? I was too busy thinking of a rational explanation,  I failed to notice he was staring right back at me. His hold tightened painfully and my cheeks warmed, but I didn't look away and I wasn't about to scream. I never back down.
"I'm a Vampire." He started seriously, losing whatever hold he had gained over me.
I laughed loudly. What a freak! With these mirrors, he had to be wearing contact lenses. It was the only way to explain what I saw. Then again, I was drunk.
"Bullshit. We done?" I said, and went to slide my legs off the chair, but his hand had me pinned.
"Yes, we are done… with the first part." His grip gave way, enough for me to wriggle onto my front and sit up.
Thank God. I needed a strong shot of whatever would stop me from thinking of 'Vampire guy.'
"What are you thinking about?" He asked. Suddenly, the back of the chair lifted and smacked me straight into him.
My arms instinctively grabbed hold of his shoulders and pushed him towards my thighs to lessen the impact. I laughed nervously and let go instantly.
"Well, I was wondering what it would feel like if you drank my blood." My stomach tightened and my mouth dropped open. Why did I say that? I wanted the chair to swallow me.
He lifted himself enough to tower over me. I sat there, watching him study me in a way I'd never experienced before.
"That could be arranged." His voice was so attractive. He sounded like a king of the land of 'I-AM-NOT-JOKING'. I could almost have believed him. Almost!
His head moved closer and I didn't know whether to be aroused, excited or shit-scared. It felt as though my whole body was hot and vibrating. I may have had way too much wine and I was sticking to the chair. What was he doing? What was a girl to do? I wanted to shoot up from the chair and run to my hotel room. On the other hand, I wanted to see where it would go.
I bit my lip and closed my eyes. It would be much easier if he decided it was some elaborate joke. I could feel breath on my neck, tickling just under my ear, his lips mere millimetres away. Oh, my God. He was going to laugh at me, how mortifying! One of his hands tilted my head to the side and I opened my eyes to see our reflections in the mirror.
My mouth parted at the sight of his sharpened canines and milky eyes. He growled and gazed longingly at the veins in my neck.
"I knew they were real," I whispered.
The strong poke of his teeth breaking through my skin had my jaw locked and teeth grinding.
A gasp and a single tear fell onto my bare shoulder. All I felt was his teeth slide further into my neck, a sensation of numbness washing over me. Then tingles travelled from the tip of his teeth and spread down my neck and up into the back of my brain. Oh, God, I could feel him in my mind through the rest of my body. My mouth widened with the breath I tried to inhale, but it vanished from my lungs. I could see in the mirror that my face had changed. It didn't take two seconds for my eyes to glaze over the same off-white and my complexion to turn into the worst nightmare.
My skin now had a grey hue to it, my lips shrivelling and turning blue from the lack of blood. It felt as though he was taking away more than just the blood in my body. It was as though he was extracting some part of my soul. I wanted to scream, but I was paralysed. I wanted to fight it, so tried to remain focused, but all I could see were flashing black spots. Was I going to die here? There was so much I wanted to do with my life.
© Crystal Johnson, 2016
*****
My second showcase is a poem written by the talented Emma Tanner, a University of Wolverhampton, BA Hons Creative Writing student. I met Emma during Wolverhampton's Literature Festival and was blown away by her wonderful reading. Emma is currently working on a poetry anthology, and hopes to have some of her work published in the near future. She also aspires to write in prose, potentially a novel, but her current focus is on writing a themed short story collection. For now, I share this beautiful poem which resonates in so many different ways.
Ellipses 

Ending
Is a word that should be
individually punctuated.
Too many commas,
Miss Heffner notes.
Close your sentences.
End the thought.
Let them exist
wholly
not unfinished.
She would highlight my
running lines
in blue.
I am always running on,
never stopping a line, a thought, a love, a moment,
Allergic to structure,
To form,
Not concise enough for
Haiku or sonnet,
Not compressed enough for Instagram poetry,
Always running on, taking up space,
Spinning in a large open room flooded with light,
Filled with sound,
I can see my lecturers,
Hear the tendersweet voices
of my friends holding me close, whispering,
"It's okay, honey,
let it go,
At least if you end the line yourself
It was your choice this time."
© Emma Tanner, 2020
*****
My final showcase for this week, and my month a Showcase editor, is a piece written by a young woman with a beautiful soul, with whom I had the absolute privilege of collaborating last year. Danielle (Danni) Grimley is also a Creative Writing student at the University of Wolverhampton. She kindly offered to write a brand new piece for our Pen to Print readers. Her inspiration for this piece came from her passion to reveal, through her creations, the undiluted truth about mental illness and where it can lead to if it continues to be dismissed. Danni hopes to carry on writing for people like Judy, who feel unheard, and for people like her mother, who sometimes forget to listen.
Cry Me A River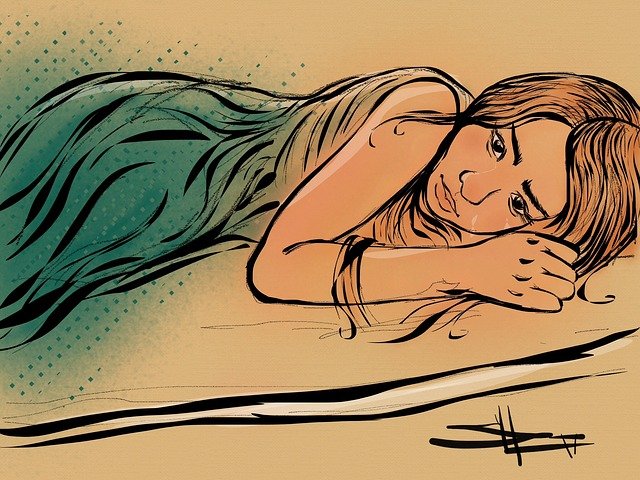 Cry me a river.
But mom… I'm trying to explain.
Explain what? That you're feeling sorry for yourself.
You know that's not it.
Do I?
I'm trying to be honest.
Some things are better kept to yourself.
I was told not to keep this to myself.
In a room where there was no one to judge you.
People shouldn't judge me for this!
Welcome to the real world.
Why? Why does 'the real world' have to be like this?
Because this is how it is.
It's not fair.
Life isn't fair Judy. Get used to it.
But mom! I'm not enjoying my life.
You're 16. You know nothing of life.
I know that I don't want to be here anymore.
Stop being silly, all this because of a boy.
It's more than that, you'd know if you listened to me!
I have work. I don't have time for this.
Why won't you listen to me?
Cry me a river.
Mom. Please.
I'll mop it up when I get home.
Floating… drifting… essence mingling with the blue.
She indeed cried a river, then drowned in it too.
© Danielle Grimley, 2022
*****
And that's a wrap (as they say)!
I feel very fortunate to have been able to make these selections over the past few weeks, and I really hope you have enjoyed reading them all! February is almost over, and so is my time as Showcase editor. I hand the reins over to Juneha, the editor for March, and look forward to seeing new writings over the coming months. Take care of yourselves, and stay safe.
*****
If you'd like to see your writing appear in the Write On! Showcase, please submit your short stories, poetry or novel extracts to: pentoprint.org/get-involved/submit-to-write-on/
Read the latest issue of Write On! magazine (11) online on this link.