Showcase: Windrush + Loving The Children + Breaking Bread + If I Told You, You'd Go Mad + Island Nation + Bismillah
By Mirabel Lavelle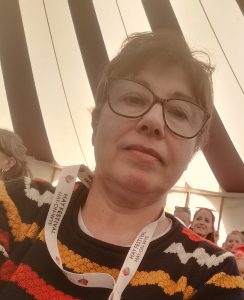 Welcome to the third June Showcase. On the 22nd of this month we commemorate National Windrush Day. It was 1948 when The Empire Windrush ship arrived at Tilbury Docks and hundreds of passengers from the Caribbean and other nations stepped onto British soil.
I would like to mark this 75th anniversary and pay tribute to them and their families. Having always been fascinated by people's lives and how they make homes in a new country, I've heard many stories and experiences. The following poem, is based on memories of a gentleman from the Windrush generation.
Windrush
When I was little, Caribbean was my home,
Without a worry, with friends freely roam.
In the day having lessons and writing with pens,
In the evening playing with friends.
Weekends were the best,
Dancing, music and eating with guests.
We were not rich, happy were we,
Running and playing in the sea.
Missing back home.
Father went away to be a service man for Britain,
He never came back and we got nothing written.
The money stopped,
Our life was chopped.
I missed him dearly,
His smile I remember yearly.
I loved the way he picked me up,
And swung me round like a cup.
Missing back home.
For me no more school,
Life lessons can be so cruel.
Jobs were hard to find, but had to get work,
Anything would do, there was no perk.
I was the eldest, so mum relied on me,
When she saw the money, I saw her glee.
I wanted to make her proud,
So she could hold her head up high in the crowd.
Missing back home.
They said we could get a better life in Britain,
Mum wanted to me there, so she was on a mission.
Before I knew it, I was suited and booted,
For the empire I was routed.
There were many of us aboard,
In our minds our thoughts and hopes stored.
Never knew it at the time, but was sea sick,
Looked yellow as a chick.
Missing back home.
We had difficult times when we arrived,
Straight to work and we survived.
Thought I would find out about father,
Asked people for help, but no one could bother.
Sent money to my darling mum,
Promised to visit home and dance to the drum.
Over time mum got old and died,
Never saved enough to travel back, so I cried.
Missing back home.
They call it broken English, well I was not taught,
Lots of hard work and did I receive perks? naught.
In Britain am I living or am I surviving,
Missing family is not surprising.
On my face I miss the warm sunshine,
Instead, I have artificial light as I dine.
From one restaurant to another I roam,
Seeking tastes of home.
Bring home-grown cabbage to the Asian lady to make me a curry,
In my excitement of flavours of home, it is gone in a flurry.
Missing back home.
(c) Dr Afsana Elanko, 2023
*****
Next, Pamela R Haynes paints a vivid picture of a young child's life in this extract from her forthcoming novel, Loving The Children.
Carlos Morgan
Prison Number
BXT123788M
5th February 2016
Dear Beverley,
I hope you are well? This is the fourth letter I have written to you, but no reply. Please let me know you're OK.
My mother is here from Jamaica. She came as soon as she heard of Manley's death and she visited me yesterday. She did what she always does, wanting me to thank her for the parcel she sent me. I didn't ask her to do that. It triggered me seeing the socks and underwear like I'm seven years old again. It reminded me of when she, my father and Manley went to England and left me and Marcus behind with our grandparents. We were one of many children in the village who had parents going up to 'foreign', in search of a better life. Most had family who migrated decades before we were born, to faraway places like America,  Canada and England.  We were called the Barrel Children. Large barrels arrived from my mother at least three times a year. Gran-gran would start looking out for a barrel in August. It would contain school shoes, exercise books, stationery, school socks, white shirts, underwear and material to make our school uniforms. Tinned items such as baked beans, cornbeef, tuna, practically, anything in a tin that would help Gran-gran sustain us until the next barrel arrived. Once the barrel was emptied out, it was repurposed.  The plastic barrels were kept outside to catch rain water, which was used to quench the thirst of our livestock and water Gran-gran's kitchen garden.  The cardboard barrels were kept in every bedroom. They contained odds and ends of materials, new towels, curtains, bedsheets, pillowcases, flannels, toiletries and new nightclothes still in their wrappers. Just in case we were admitted to hospital. We spoke to our parents every Sunday after church on the telephone.  We were coached by Gran-gran to say thank you for sending money and thank her for the barrel.
One day Marcus was gone. He went to England to join the family. Gran-gran promised me it would be my turn next. I missed Marcus terribly. I doubt Marcus knew he was travelling until he arrived at the airport.
My grandfather died the following year. The morning of his funeral, I heard two women arguing, my grandmother and another woman.  I ran and hid at my favourite spot to listen. Unobserved I saw a beautiful woman, I couldn't place her but I would recognise her voice anywhere. She was my mother. "Carlos is coming home with me tomorrow and that's final. Pack his things momma and I'll see you at church at 10!"
"What am I supposed to do without him?"Gran-gran shouted through the screen door as my mum descended the stairs.  I ran towards my grandmother holding her around her waist. I was not going anywhere with that stranger. The following day, Gran-gran got me ready, in my church suit, in complete silence. I stepped back to my favourite spot to hear the final showdown as my grandmother pleaded with my mother to let me stay with her. I slipped off my black polished shoes and ran into my bedroom. I took off the lid, balanced myself on a chair and climbed inside the barrel, slipping the lid back on. They frantically rushed from room to room calling my name. Both of them begging me to come out of my hiding place. I almost stopped breathing when they burst into my room. I imagined them searching under the beds and rifling through the wardrobe before running and screaming into another room. I finally exhaled and stayed quiet in the stifling hot barrel until I fell asleep. When I woke up sometime later, the room was dark. I exited the barrel, yawning and stretching, my tiny bones cracked. I was hungry and dehydrated. I changed into my home clothes and went looking for my grandmother.  I expected a good hiding with the slipper or belt. But when Gran-gran saw me as soon as I entered the kitchen, she set a plate of food on the table for me to eat. It would be another seven years and 21 barrels, before I saw my mother again. Those next seven years  were the worst years of my childhood.
People talk about the sacrifices the Windrush generation made, but nobody talks about the barrel children who were left behind. Funny that.
Anyway, it is feeding time at the zoo here, so I'm signing off for now.
Carlos x
© Pamela R Haynes, 2023
You can connect with Pamela on Twitter: @PamPamHaynes, Facebook: facebook.com/prhaynes and on her website: https://linktr.ee/pamelarhaynes
*****
My third submission is by a lady I met on a writing course in Newcastle. Elizabeth is a mother of two who is finding her creative voice again. Poetry is the form of writing she finds herself most drawn to, perhaps because of its immediacy in a world where time always seems to be slipping away! Elizabeth's parents were Irish immigrants and her dad came to the UK in 1948, the same year as the Windrush ship docked in the UK.
Breaking Bread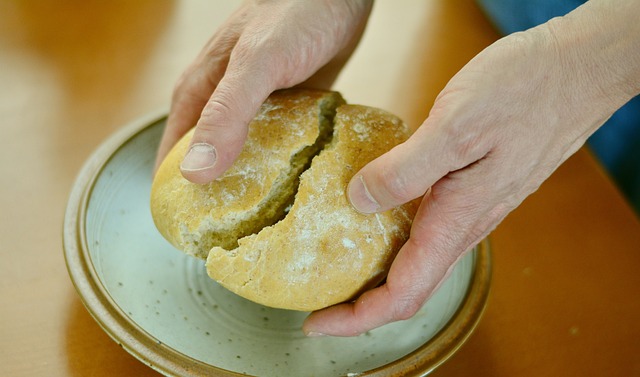 And in that moment I'm back in the family kitchen
And you're there with me
I'm next to you
The little girl
Watching and waiting
Looking up to her daddy
He's breaking bread
Not for us, not for the family
But for our feathered friends beyond the kitchen window
An almost daily ritual
The breaking of this leftover bread
The care with which the hunks are broken down into bird size crumbs
The hands, wrinkled, but soft and full of love
A gentle man who loved all god's creatures
Great and small
A man whose sense of justice ran like fire through his veins
Who taught me to
Stand up
Stand tall
"Speak up Elizabeth"
"Speak out"
Who would not sign the witch hunt petition
Which would of evicted a family with young children
Whom the neighbours deemed "too noisy"
Who stood up for his workmates
And said no to the bossman when asked to do dangerous things
To enter cooling towers
Not yet cool
Not yet safe
"I'm not a yes man Elizabeth"
And Dad
I am not a yes woman
The gentle man who taught me we are all equal
Who suffered his own injustices
No Irish
No Blacks
No Dogs
And yet he did not become bitter
He stood strong and proud and always kind
A quiet man among a cacophony of noise
I am not a yes woman Dad
I hope you'd be proud
Like you, no creature too small for love and care
And so this morning, with my own soft and wrinkled hands
I break bread and soak it in milk and water
Ready to feed my feathered friends beyond the window
And with this small act of love and care
I'm back in that kitchen with you
I'm still 'little Elizabeth'
I'm still your daughter
© Elizabeth Towie, 2023
*****
Next comes a piece from a poet I love, writing for us from her native Malta.
If I Told You, You'd Go Mad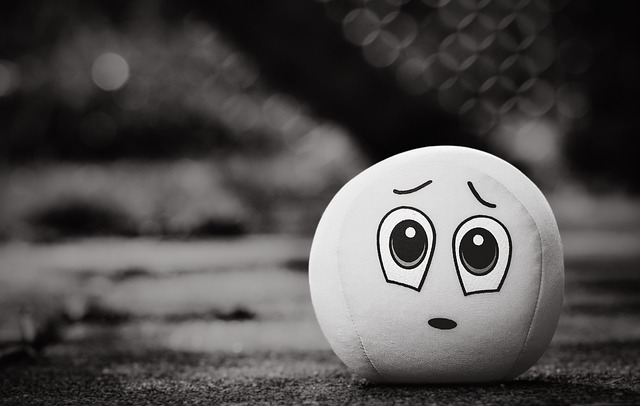 What if I told you every single thing I was thinking, all the time
No filter, no pause, just a stream of consciousness
Just a stream of thought, pouring out from the chasm in my throat
The chasm that sometimes feels it will consume me
Anxiety, guilt, sadness
The feeling of everything and nothing at once.
Every single figment of thought – half-sentences
Words
A loop of my innermost dialogue playing for the world to hear.
Here is my soul
Here are the deepest workings of my imagination
Here is everything I am at this one moment
Here is everything I am not.
I am grief, frustration anger
Joy
Peace
Calm
Sadness
Disgust
I am both a little too loud and a little too anxious
I am both a singalong in the shower
And a sob before bed.
What if you could hear it all?
My soul, a vinyl
My tongue, a record player
Listen to me like a podcast before you go to sleep
Use me as an alarm in the morning
Listen to me in the shower and while you do the dishes
Will you tire?
Will you switch me off?
Will I drive you mad?
Here is all I am.  Here is everything I ever was.
You can tune in.
© Nicole Piscopo, 2023
You can connect with Nicole on Instagram: @maybe_its_fate_poetry
*****
Climate writing is an immensely important writing voice, as Thomas Nixon shows here. Stewardship of our environment will ensure everyone can enjoy the beauty nature has to offer.
Island Nation
It ruled this world, long ago. It was a pilgrimage, a peak for man to conquer. Its summit cut through the clouds, its apex blotting out the sun. It was the envy of whatever nation claimed it, a sight that commanded awe from those who understood it, demanding worship for those who did not.
But when the floods came, it watched its kingdom disintegrate, slowly, then rapidly. Its body, once immovable, becoming trapped as land became ocean.
Now it is merely a speck, a novelty on which passing boats cast their eyes, never once considering the sprawling, majestic kingdom buried beneath.
(c) Thomas Nixon, 2023
*****
At some point in life, most humans think of their actions and the omnipotent. My final piece, Juliet Hannah's Muslim reflection, is a wonderful expression of this.
Bismillah
When I wake up from bed, I say Bismillah.
Shukr alhamdulillah.
When I eat, I say Bismillah (in the name of allah)
Oh muslim,
Get up with your spirit
Time for salah, which we need.
Oh, The broken hearts of Islam,
Calling you, come back home.
And say Bismillah, for every startup.
Never forget your root, and your connection with the prophet (S).
Learn and acquire the knowledge of Islam
Work and be enlightened by Islam.
Islam means peace, which is already seized.
Reason??? Our unforgivable mistakes.
Come back, come back, and say Bismillah.
Ask for forgiveness, say "oh Allah"
(c) Juliet Hannah, 2023
*****
Connect with Mirabel on Twitter: @Mirabel20287342 and Instagram: @mir.j.car1
If you'd like to see your writing appear in the Write On! Showcase, please submit your short stories, poetry or novel extracts to: pentoprint.org/get-involved/submit-to-write-on/
Issue 16 of Write On! is out now and you can read it online here. Find it in libraries and other outlets. Issue 17 will be out on 28 June. You can find previous editions of our magazines here.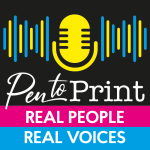 You can hear great new ideas, creative work and writing tips on Write On! Audio. Find us on all major podcast platforms, including Apple and Google Podcasts and Spotify. Type Pen to Print into your browser and look for our logo, or find us on Podcasters.Spotify.com.
*****
If you or someone you know has been affected by issues covered in our pages, please see the relevant link below for ​information, advice and support​: