Showcase: Without Them + A Working Mum + Things My Mother Taught Me + Mother Figures
By Palak Tewary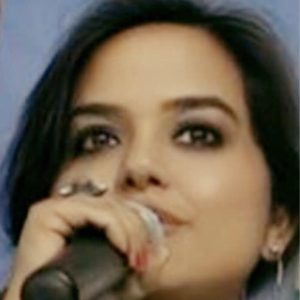 Dear Readers,
As Rumi said: We are born of love; love is our mother. I believe there's no purer love than that of a mother. Mine has been confidante, supporter, friend and my biggest cheerleader all in one; she's shown me the mirror and has hoisted me up to reach the stars. In addition, I've been lucky enough to have many other mother figures in my life who have given me wings.
Today, I'm sharing some moving pieces about mothers. Reading these reiterates my belief that revering mothers shouldn't be just a one-day event; it has to be an every-day event.
Keep appreciating!
Palak.
Claire Buss's Without Them is a true ode to a mother's quandary: being pulled in two directions as they venture down the path of motherhood.
Without Them
I wouldn't be without them but
Sometimes I wish my name wasn't Mum
I wish I remembered what a lie in was
Or even bed space to myself
I wouldn't be without them but
Sometimes I wonder what my other job would be
I wonder if I'd wear high heels
Or even have perfectly cut hair
I wouldn't be without them but
Sometimes I'd like to eat my own plate of food
I'd like to enjoy a whole meal
Or even just not have to share
I wouldn't be without them but
Sometimes I wish I'd never met Mr Tumble
I wish I could remember grown up TV
Or even enjoy the sound of silence
I wouldn't be without them but
Sometimes their hugs are the only thing
That get me through the day
And their little faces when they sleep
© Claire Buss, 2018
*****
In A Working Mum, Madeleine White beautifully depicts what it means for a working mum to leave her child behind to go to work.
A Working Mum
I want to drown in their laughter


I want their kisses to smother me
I want their tears to stab me
I want their smiles to pierce me
Whilst the memory of their sweet–smelling skin lacerates mine
And when I leave in the morning, I need to tell myself that it's not a long time
till I see them again.
© Madeleine White, 2004
*****
Mary Walsh has captured the essence of a mother's place in our lives and how difficult it is when that place is empty.
Things My Mother Taught Me
How to lay the table for dinner (On Sunday especially)
How to use the cutlery when at a banquet. (or at a dinner and dance)
How to keep my elbows off the table. (Very rude)
How not to speak with my mouth full. (Even ruder)
How to put a cross in the top crust of an apple pie so it would be blessed in the oven
How to make gravy using burnt sugar for browning (when you can't afford Bisto)
How to make a Cut and Come again Cake, that would last all week in a tin (Oh no it doesn't!)
How to say, "Thought not fort", like Dagenites
How to spell Yacht and Orchestra (very important!)
How to strengthen and exercise my little finger for using a heavy Royal typewriter
How to wash my neck and not leave a tide mark!
How to know the sections of an orchestra
When to applaud at a concert and when not to.
How to sing a party piece (the Irisher the better)
How to sweep the stairs (my favourite job)
How to be a young lady (never quite managed this)
How to address the aunts and uncles (Always say Aunty or Uncle)
How to say Please and Thank you. (mind your P's & Q's)
How to not fight with my sisters (that didn't work.)
How to skip and play Rummy
How to behave at Mass. (no fidgeting)
How to say the Rosary
How to bless myself when passing a graveyard
How to enjoy great books
Things my mother didn't teach me
How to grieve at her passing
© Mary Walsh, 2022
*****
In Mother Figures, Sayantani Roy recognises those women that mother us – be it a sister, a friend, an aunt, a colleague, a daughter. These women that nurture must be celebrated and valued as well.
Mother Figures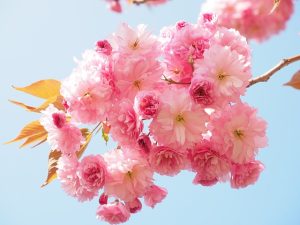 Outside my window, spring is in full swing. By now, the neon pink of the cherry blossom has made way for bright green and burgundy foliage. At the same time, slowly but surely, the pastel shades of Easter merchandise make way for gifts emblazoned with sweet messages for Mum. Yes, Mother's Day is almost upon us. Soon, many of us will feel compelled to set the day aside for Mother, buy her gifts, and take her out to lunch. For the ones that live far away, a phone call will have to suffice.
In India, my home country, Mother's Day is a purely urban affair, confined within the so-called westernised upper-middle class. You know, the types who watch reruns of The Big Bang Theory along with Thai Takeout? And from what I've witnessed there, it's mostly women who like to honour their mothers on social media. Soon, photos of happy moments in the company of mothers and mothers-in-law will make their rounds for all to 'like' and fuss over. I would argue that it's all still fairly low-key, and the hoopla of Mother's Day is yet to catch on throughout urban India. But, without a doubt, the day has grown in significance in the past ten years or so. My own mother is now very much aware that this day exists and, on the occasions I forget to honour her, in her heart of hearts, she's probably a bit miffed!
If you sense my exasperation with Mother's Day celebrations, you wouldn't be wrong. In 1908 in the US, Anna Jarvis named this day as a special day (not to be confused with the original Mothering Sunday), to honour her mother's memory. She came to regret this, as she'd wanted a day officially dedicated to all mothers and its burgeoning commercialisation pained her. If she came back from the dead today, she'd probably have more than a thing or two to say on social media!
I myself tread carefully on social media on this day. Rarely do I wish anyone a 'Happy Mother's Day' any more, unless I'm a hundred per cent sure these words won't trigger some untoward emotion. I've learned this the hard way in a private chat group I belong to. There are women for whom this day brings about extreme emotions, ranging from deep sorrow to nonchalance. Women who've lost their mothers, including a young woman in her early twenties. Women who are estranged from their mothers, or have difficult relationships. And women who've not experienced motherhood and perhaps never will. There are the ones who haven't found a soulmate yet, the ones with complex medical issues, the ones undergoing treatments that have not yet culminated in a happy story. And then there are the ones whose stories we don't know. Perhaps they're childless by choice. But we create our own prejudicial narratives about them and call their choice a 'problem.' Married for ten years and no children? They must have problems, we say. Or we call them selfish. Or worse, we slap mean labels, like DINKs – double-engine-no-kids – onto couples focused on their careers. We stoke the flames of the same prejudicial pattern of thinking when we say that the greatest attainment for a woman is motherhood. Giving birth is one thing. The love you are able to give is what makes you shine.
When I was growing up, some of these women were the mother figures in my life. Most of them did not have children of their own. There was my aunt's co-worker, who talked to me as if I were her equal; a pretty unique experience for a teenager back in the '90s. She cared about my opinions regarding diverse matters such as the colour of the sofa that would match the wall colour and what I thought of the dashing Shashi Kapoor as an actor. There was the teacher whose quiet confidence in me inspired me to memorise poems I wouldn't otherwise have bothered to read. My mother's great-aunt, who remained unmarried and showered us with the most thoughtful gifts, such as a knitted parrot pouch for the safe keeping of baby teeth for the tooth fairy. Then there was the next-door neighbour, a schoolteacher, who took me to her school on one occasion, introducing me as her daughter. When prodded to reveal my identity, she wrapped her hands around my narrow shoulders and never changed her answer the whole time I was there. At that very moment, I came to know what true belonging meant. We belonged to these women and they to us. They championed us and accepted us the way we were.
Yes, our mothers had it hard, trying to erase what they thought were our shortcomings and feeling the need to mould us according to societal expectations. For these other women, the mother figures, that sort of pressure was absent; I'm not denying that. In some ways, it was so much easier for them. But they also could have lectured us, niggled us for minor lapses, or, worse, ignored us the way some adults did. When I think of them, I think of Khalil Gibran's precious lines: Children come through you, but not from you.
I realise how deftly these women had embodied the ideal parental figure Gibran's prophet talks about. We come through our mothers, who are no doubt special. But biological mothers are often pressured to follow certain parenting norms, sometimes to the child's detriment. Who can deny our relationships with our mothers are sometimes fraught due to their expectations? I don't blame them, because mothers (and I'm one too) also have to deal with the from that Gibran mentions: the pressure of lineage and the upbringing mothers are expected to impart. But these mother figures, who cared for us unconditionally, were free from those expectations. They didn't see us as extensions of themselves, and this alone was immensely liberating. And yet, their love was true and pure. For what other kind of love is there? Lines from the great Toni Morrison come to mind: Love is or it ain't. Thin love ain't love at all, she wrote in her novel, Beloved.
The love of these women was the thick love of a mother. They didn't have to love us, but they did anyway, and we felt ourselves soar in their presence. I dedicate this Mother's Day to those mother figures who didn't bring us into this world, but who knew exactly how to love a child.
© Sayantani Roy, 2023
*****
Connect with Palak on www.palaktewary.com or Twitter/Instagram: @palaktewary
*****
If you'd like to see your writing appear in the Write On! Showcase, please submit your short stories, poetry or novel extracts to: pentoprint.org/get-involved/submit-to-write-on/
You can read the latest issue (15) of Write On! here.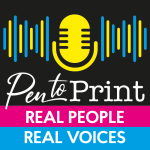 Hear extracts from Showcase in our podcast. Write On! Audio. Find us on all major podcast platforms, including Apple and Google Podcasts and Spotify. Type Pen to Print into your browser and look for our logo, or find us on Anchor FM.
*****
If you or someone you know has been affected by issues covered in our pages, please see the relevant link below for ​information, advice and support​: