Thoughtful Tuesdays: Back Home
By Eithne Cullen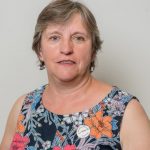 Welcome to this Thoughtful Tuesday page which explores the theme of 'Home'. It's interesting how we can use 'Home' to mean lots of different things. I often think of the way migrants use the phrase "back home" to acknowledge their origins and their roots.
My first piece is something I wrote for Firewords Magazine this summer. I'm particularly proud of it, as I managed to capture the flavour and feeling of Dublin, the town of my birth.
The Place I Call Home
On the bus in from the airport, a man asks: "Does this bus go to Mountjoy?" The driver replies, "Always has done, always will!" He's a Dub; I know I'm home. In the city where politeness costs nothing and the simplest question gets a cheery answer, a bit of wit thrown in for free.
In O'Connell Street, weave through the lunchtime crowds, tourists, and shoppers; pass statues of the famous: Parliamentarians, a temperance reformer, and a union activist. Fair play Dublin, you celebrate them all. Suddenly, the skies open and the rain falls like gouts down on our heads. Outside on one of the big banks, two men appear and hand out rain ponchos to the passers-by. Kindness abounds.
The Liffey barely moves through the city's centre, but up in the hills, I know it is a lively brook where anglers fish. You wouldn't know that now as it creeps under the busy, pretty bridges.
The city sits in the sweep of a bay, a sweep like an artist's brush on a page. From the heads of Howth and Bray, it takes on all kinds of lives. There are swanky yacht clubs, an international golf course, and long strands where you can take the car onto the beach. The port of Dublin is still a busy one and roads rush there to catch the ships, and cranes lean into the river-side. On down along the shore, there are little coves where families play, and the city's transit line hugs into the coastline – linking them all. Further on down, the granite pier holds the harbour safe. It's from here that the mail boat has left each day for years and years. Come in on the boat, and you'll see the palm trees lining the port side. You know you're in Ireland when you see the palm trees. Look up, you'll see the tower where Ulysses began with breakfast on the Bloom's day long ago.
The sprawl of Dublin nestles in the shelter of the higher ground, the Dublin Mountains or the Wicklow Hills. You can recognise the tip of the Sugar Loaf. The colours change from amber-golden gorse to earthy heather mauve as seasons change. There's a bus to take you to Ballykissangel, though no such place exists. But the tourists see the streams, turf rows, and little towns they want to see and come back happy.
© Eithne Cullen, 2022
*****
I'm also proud to call myself a Londoner (Maybe it's because…) and I love the richness of the language of London and Londoners. This poem from Gertcha Cowson is a celebration of the mysteries and intricacies of London's slang.
Cockney Proverbs
I am all of the cloth I was born into
with the strength of all my birth!
Relax! You can't catch a fart in a colander!
You'll never earn a tanner while
you're pissing it all up the wall!
He'd shine a Richard
for a monkey spanner!
You can't eat jellied ells
with a blunt pick!
Never trust a Wooden-top
who knows your language!
You have to put your portmans
on first so you can put 'arry in
his place to put on your Tilbury's!
When it's proppa tatters
you ave to learn to do
a bollock wash sharpish!
Don't confuse your tatties
with your parsnips!
There's a time to knee
your Landie and a time
to give 'em a cuppa!
Use your loaf
to save your plates!
First we resist!
Then we demonstrate!
Then we negotiate!
Then we win!
Mind the eaves in case
the drops are listening!
Don't dip your liver
in the custard!!
You can't make a good
pair of daises from scraps!
He's got more front
than Southend pier!
He's so tight he'd buy cabbage on a Saturday
so he could have a bubble bath on a Sunday!
Who'd pull a cart from north to south
just for a gobful of grain and a sugar cube?
Well only fools and horses!
You gotta fill your barrow
while the current's shining!
A slap round your once a week
is better than an 'enry in your flowers!
He's so frustrating he'd make Gandhi
Lord Mayor like a docker!
You don't dip your Percy in hot soup
if wanna taste something sweet!
Old rhythms don't suit a new whistle!
Mind your steps in case you go ball over chopper!
He Lord Mayors so much he turns a simple sentence
into a copy of War and Peace!
Clean daises make an ole pair of callards look new!
When you back a mouse
into a Johnny Horner
the mouse will bite you back!
You can tell a watch is dodgy
by the scratches it got when
falling of the back of a wagon!
You don't get from A to B
by going up the elephant
to go round the castle!
When you hear the pitter-patter
of 'eavy boots; Scapa Flow
'cause it'll be the Rozzers
coming to feel your Yankee dollar!
You don't show off your
Tom Foolery while strolling
down a dark alley!
Learn to curb your Brigham Young
when talking to your finger 'n' thumb!
You don't wear
pink and green
if you want to
be unseen!
© Gertcha Cowson, 2022
*****
The recent death of Queen Elizabeth II has reminded many people of their feelings about their homeland and its history and heritage. This piece from Vic Howard was submitted before the news of her death was announced. I'm including it here as it has some relevance to what lots of people may have been thinking and saying.
The Reluctant Royalist
In this Jubilee year of 2022, I have to admit to not being a royalist. I do have great admiration for the Queen and feel very sorry that she had to devote her life to such a terrible job. Furthermore, I can't help feeling that most of the royals wish they could be left to live their lives away from the media spotlight. Having said that, I also have to admit that my life has run on almost parallel tracks to the royal family.
To start with, my surname is Howard, which has far deeper roots in English royal history than the German Saxe-Coberg Gotha, and had it not been for Henry VIII's quarrel with the Pope, there could well have been a Howard on the throne of England today; though definitely not one of my lot! The present Windsors stem from a family originating in Hanover, where I just happened to have served my National Service.
One hundred and twenty one years ago, my Irish Catholic grandmother, who had met and married her Protestant English soldier and then been 'forgotten' by her family, gave birth to twins. They were the seventh and eighth of her children. Grandmother Mary Ann never attended a Catholic church after her marriage and for some unknown reason, she also showed strong royalist allegiance: her first son was named Albert, and another son Edward. Twins born in the Jubilee year of Queen Victoria was an irresistible opportunity. They had to be named Queenie and Victor. How fortunate one was a girl and the other a boy. They were born on 12th May 1901.
Thirty six years later, on my father's birthday, 12th May 1937, the Queen's father was crowned at Westminster. My parents had just moved into a new house (suitably located in Westminster Gardens). The goodwill and celebratory atmosphere must have been the reason why I was conceived on that day. It was the custom in those days to name children after their parents, so I too became Victor. The coincidences are piling up, aren't they?
Fast forward to 7th April 1953. I had just been evicted from Secondary Modern School aged 15, with inadequate education and little prospect for a future. It happened to be the year of Queen Elizabeth II's coronation and I was a messenger boy running around the streets of London, which were furiously preparing for the coronation in two months' time. Because of the firm I worked for, which happened to be an advertising agency handling the Westminster Abbey 'Save The Roof Fund', I even met the Dean of Westminster on one occasion. He graciously apologised to this scruffy 15-year-old for not being able to show me the inside of the Abbey; not because of my appearance, but because of the ongoing preparations.
And here we are now, 70 years later, and she and I are both still alive and kicking. I must say Her Majesty looks a good deal fitter than I sometimes feel. I just hope that, when she finally hangs up her crown and hands back the orb and sceptre, I won't be expected to follow her through the door.
God Save the Queen – and Me Too!
© Vic Howard, 2022
*****
And finally, here's a reminder that the word 'Home' might not just mean a place, but could also be a memory of a person. Pen to Printer Mary Walsh has shared this poem about her father with us.
The Migrants Tale
He came in search of better life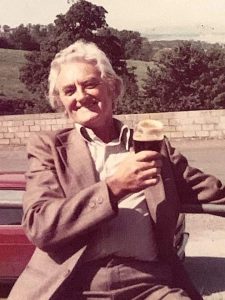 Across the sea with rolling waves
He found the city life so strange
Missed his mother's loving ways
He came in search of any work
To this unfriendly place
"No Irish need apply" they said
No smile upon their face
He worked on railways and on roads
To earn his crust of bread
He found a house, he found a wife
To warm him in his bed
No more a stranger in this land
His children followed on
As years rolled by he settled in
The emptiness was gone
Returning to his native land
When age had taken hold
Still wishing he'd never had to leave
The place he knew as home
© Mary L Walsh, 2022
*****
Thanks, Mary, for sharing this piece and to all our contributors for their glimpses of home. Don't forget to keep sending your submissions to pentoprint.org/get-involved/submit-to-write-on/
Eithne
*****
Read our latest issue of Write On! Magazine here.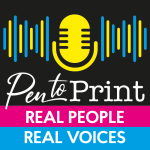 You can hear great new ideas, creative work and writing tips on Write On! Audio. Find us on all major podcast platforms, including Apple and Google Podcasts and Spotify. Type Pen to Print into your browser and look for our logo or find us on Anchor FM.

*****
If you or someone you know has been affected by issues covered in our pages, please see the relevant link below for ​information, advice and support​:
It's interesting how we can use 'Home' to mean lots of different things, I often think of the way migrants use the phrase "back home" to acknowledge their origins and their roots.