Write On! Interviews: Artist Ian Bristow
Write On! interviews artist Ian Bristow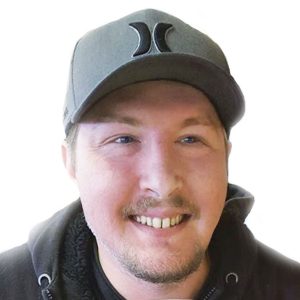 Ian is a student of the arts, dividing his attention between visual art, music, and writing. Nurturing each discipline consumes most of his time, so he spends the majority of his days in his studio. He recently released his first album, Bloodline, and published a duology, Instinct Theory.
WO: What type of art do you specialise in?
IB: I'm a cover artist and illustrator specialising in Science Fiction and Fantasy. That said, I'm happy to take on projects outside of those specific arenas, as my personal interests tend to encompass a broader scope. Really, when it comes to personal work, I paint what I fancy. One day, that might be a dragon or some other creature; the next, it might be a landscape or a portrait.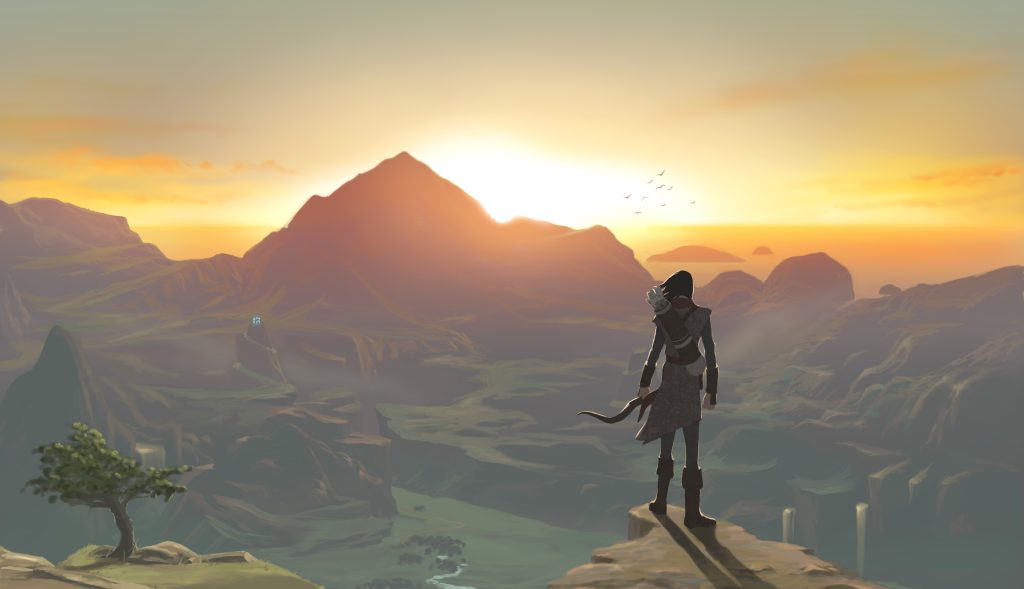 WO: Can you tell us a bit about what you are working on at the moment?
IB: I've just wrapped illustration and cover work for an MG title which is set to release later in the year. Now I'm gearing up to start work on a sci-fi cover project.
WO: What inspired you to become an artist and what inspires you now?
IB: My initial inspiration has to be the world itself. I was that kid who stared out the window, mouth agape, just taking in the things I saw. I started to draw a lot around the age of five, but it wasn't until I was maybe 12 or 13 that I started to crave more from my art than the fun of just drawing 'whatever.' I got interested in trying to draw my favourite superheroes, cars and creatures. But at the same time, I became obsessed with guitar and music, so the two interests really battled for my attention until my twenties, when I decided art was the direction I wanted to take my career and music was something to remain more personal. I would say a lot of my inspiration still comes from the world, but also from books and movies and, of course, the work of other artists I admire.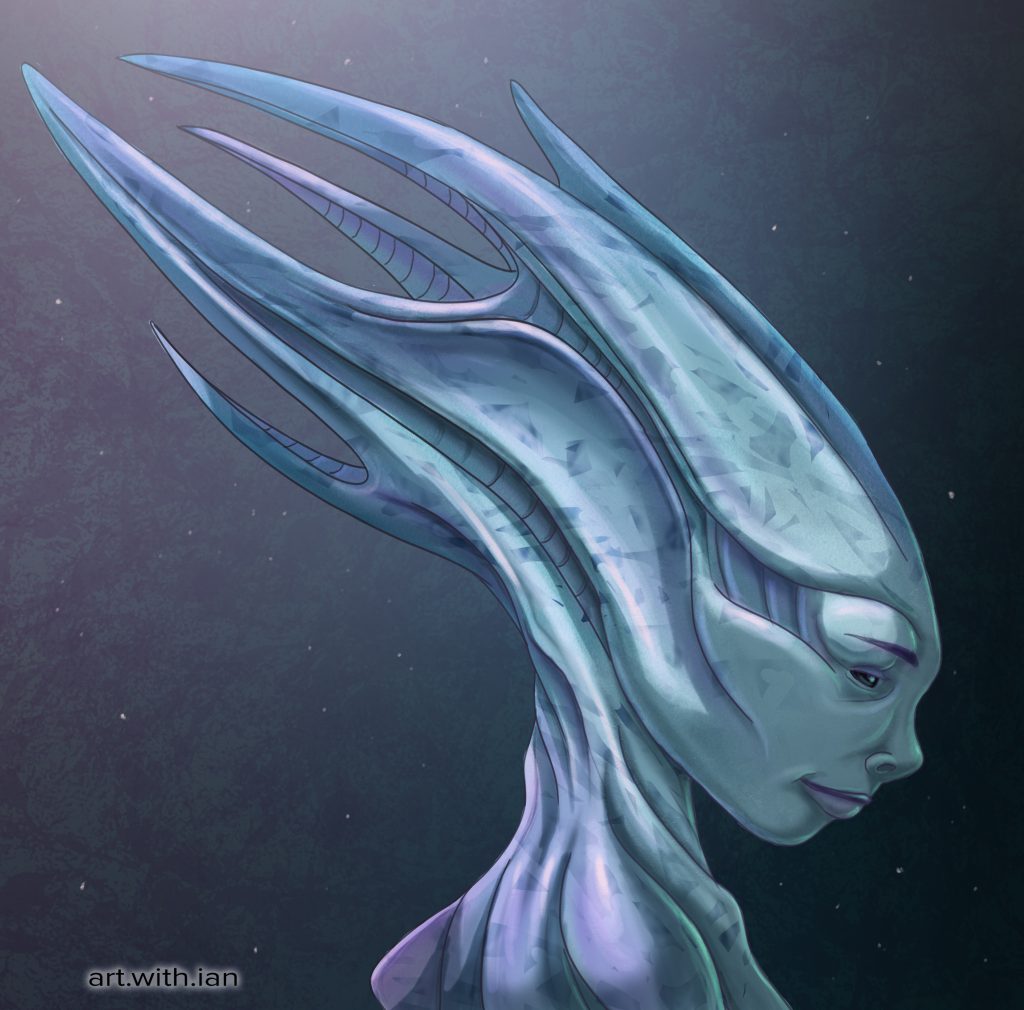 WO: The current issue of Write On! explores the theme 'Mind Your Language'. With that in mind, have you ever faced any linguistic difficulties in creating your art?
IB: I can't say I've had too many issues specifically with linguistics. But something closely related was finding the means to communicate concepts to clients. When I first started out, that was quite a challenge. I'd never really needed to communicate my work in that way before, so there was a learning curve!
WO: What one piece of advice would you give an aspiring artist?
IB: Be patient and stay diligent.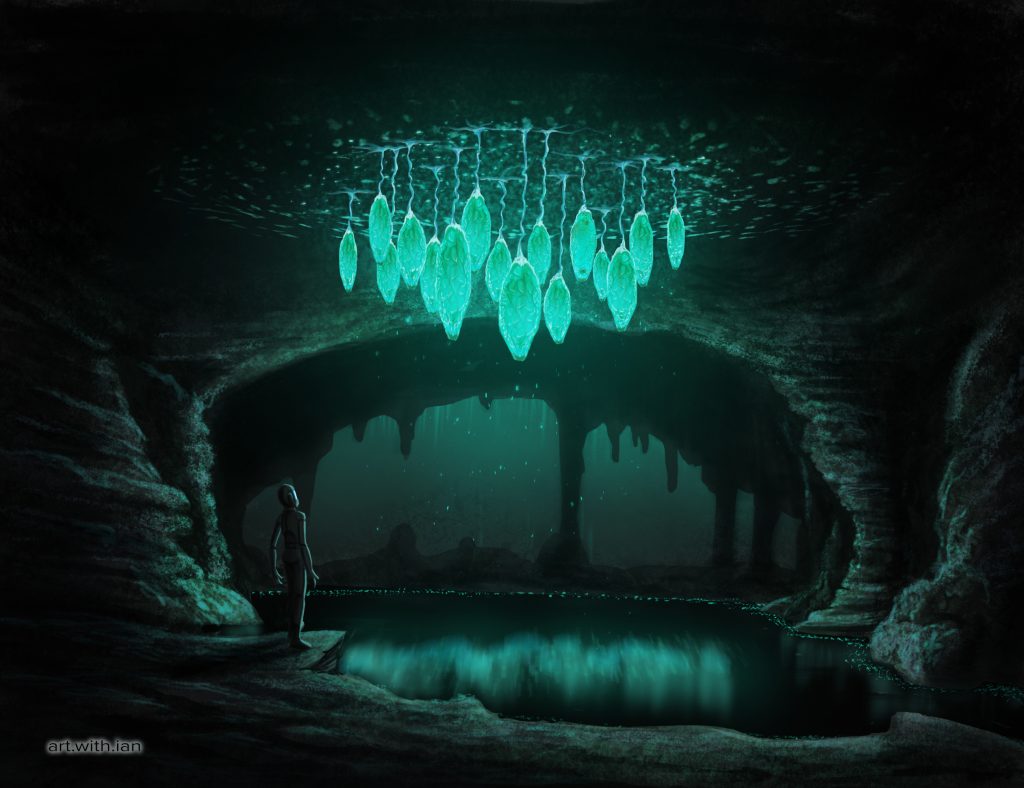 WO: What are the biggest issues (if any) you have to navigate as an artist?
IB: Like any walk of life or career path, there are plenty of issues one will face as an artist. I think if most artists are honest with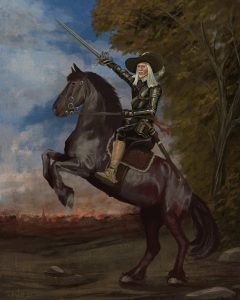 themselves they see their work as being forever below the standard they are aiming for, so imposter syndrome is a rampant issue. Because you're always the first to crave improvement, it takes only the slightest nudge to see your work as entirely fraudulent. To say: "It's not good", "I'm not a real artist", "What am I playing at?" etc. is quite common.
WO: Can you tell us anything about future projects?
IB: I have a few projects in the pipeline, but can't really go into the details, as they are for clients.
WO: Lastly, if you could choose one fictional animal/creature to be a pet or companion, who would it be and why?
IB: That's a tough question. There are several, really. But I think I'm going to have to say Buckbeak from Harry Potter. 
You can find out more about Ian Bristow and how to submit to him here: facebook.com/bristowdesign and connect with him on Instagram: @art.with.ian.
*****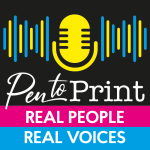 Issue 12 of  Write On! magazine is available now. You can find it here. 
Each edition of our Write On! Audio podcast features an exclusive interview. Find us on all major podcast platforms, including Apple and Google Podcasts and Spotify. Type Pen to Print into your browser and look for our logo or find us on Anchor FM.
*****
If you or someone you know has been affected by issues covered in our pages, please see the relevant link below for ​information, advice and support​: https://pentoprint.org/about/advice-support/
Be patient and stay diligent.