Thursday Connectors: Celebrating Women's Voices And Stories – 'Her Story: Part Two'
By Farzana Hakim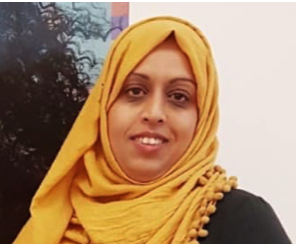 Hi, all. It's Farzana here, your host for another great edition of Thursday Connectors. What a month it's been since we last met!
I've been busy hosting my 'Hear My Voice' workshops and I'm kind of sad they're soon coming to an end, as I've been having such fun hearing so many stories. As well as connecting with local women and their stories, I've also met super women from as far afield as Ohio and North Carolina in America, Tokyo in Japan, Doha in Qatar, Melbourne in Australia, and Islamabad in Pakistan. The number of thought-provoking discussions and powerful creativity invoked  has been amazing. Therefore, I've got some super treats coming your way for round two of my 'Her Story' Thursday Connectors.
But first, as I'm sure you already know, it's Women's History Month and Mother's Day was on Sunday. We also celebrated International Women's Day last week. Altogether, a great month of celebrations for women! And so, to kick off our Connectors, I'm going to share a colourful story of dance, glamour and ambition with you, which comes to us from short story writer, Claire Buckle, from Essex.
Hi, Claire. Let's connect.
"Modern-Day Burlesque Empowers Women."
Whether or not you agree with this statement, it's often the reason women give for joining burlesque classes or training to be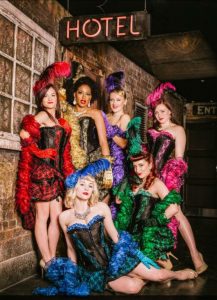 professional performers.
Isn't burlesque simply stripping with feathers and glitter?
Well, you see as much exposed flesh on a beach as you do on stage. A burlesque performance does involve taking a costume off during an entertaining, choreographed routine, but it also involves leaving nipple tassels and thongs on!
So how is that empowering?
Burlesque encourages body positivity, with all shapes celebrated, as well as race, ethnicity and body modifications such as tattoos and piercings. It challenges what many people feel is society's view of femininity and the negativity it can trigger.
The word burlesque means satire and performances don't always follow the classic 1940s style of, for example, the famous burlesque performer Dita von Teese. They can be character or comedy led, political or parody. It's a free way of expressing views and passions, different from other arts such as ballet or musical theatre, where performers play a prescribed role, wear the costume provided and dance the steps in the style taught. Some burlesque performers bring circus skills to their act, such as fire-eating and hula hooping, while others are trained dancers. Some though, might simply pop balloons attached to their costumes!
At a burlesque performance, you're likely to find that half the audience are female. Some will be dressed in corsets and fishnets, unconcerned about being defined by size or looks. The atmosphere during a show is electric with the women often far more vocally appreciative than the men in the audience!
So why am I championing burlesque as a form of empowerment?
I've never been a burlesque performer but my eldest daughter, Ooh-la-lou (her burlesque name) is co-founder of burlesque troupe, The Folly Mixtures (thefollymixtures.co.uk). She says, "Back in the 1800s, burlesque didn't involve striptease. Women would appear on stage in tights, which was shocking, as it showed the form of their body. Even then it was a way for women to feel empowered and push boundaries."
So, why not take a class and embrace freedom and power!
*****
Thank you, Claire, for the wonderful insight into this dance form. I'm sure many readers will take inspiration and try it out!
The following Connectors are women who've attended my workshops and, using a few words as prompts, have attempted heartfelt pieces of creative writing.
First up is a collaborative poem, using our favourite dish as inspiration, and a 20-word limit. I also randomly gave each participant a different imaginary guy to write about (to spice things up a titch!). The writer's name is included under her sentence.
I Don't Agree
By the 'Hear My Voice' Workshop Attendees
My son layered with stubbornness, creativity, opinions (mostly strange), craziness, annoyance as is our family lasagne-made with love.
I am Bonnie and I don't agree.
My uncle who loves fish masala, pinches MY legs whenever I walk past. When I complain my mum says, "Oh he's just having a bit of fun. He'll be going soon and then you'll miss him."
My name is Lark and I don't agree.
My brother runs the streets, like a bull unyoked, as I tiptoe over eggshells, protecting my pristine yolk yellow dress.
I am Tasmia and I don't agree.
My dad is obsessed with making pizza from scratch and claims it tastes nicer when you've slaved over it for hours.
I am Kimberly and I don't agree.
My grandad's favourite dish was stuffed aubergine in a crushed peanut sauce. He had his own business in West India, Gujarat; that's why.
I am Dimple and I don't agree.
My husband came with his pathetic apology hoping a plate of biryani and a bunch of wilted roses will disguise the bruises.
I am Farzana and I don't agree.
My nephew is a teenager growing fast and getting long and lean although he's rather pale. I gave him meat not knowing he's a vegetarian.
I am Elizabeth and I don't agree.
*****
How brilliant is that!
Our next Connector is also from the workshops. The prompt here was the word 'lucky'.
Hi, Lark. Let's connect:
Lucky
When asked, Harriet always said, "I'm lucky that I'm still here with all of my faculties working, and all my own teeth." Pulling her shilling shawl around her head, she looked like one of the nomads we'd seen searching for lost sheep. She would wag a shaky finger, with the scab facing away from you. "Women need to look presentable. It's no good if you look as if you've been pulled through a briar bush. You've got to set standards to get you through the day."
(c) Lark Holden, 2021
*****
The next Connector also comes from a workshop attendee; a special lady who's seen her fair share of trials. I'm glad she's been inspired to write her story through the workshops, finding her voice through storytelling. Sadly, her story is one heard all too often around the world. (A trigger warning comes with the next piece: emotional and physical abuse and suicide are mentioned.)
Hi, Dimple. Let's connect.
Tricked, Kicked And Controlled: Even From Beyond The Grave.
"Neglected as a child. Bottom of the food chain. Everything should be fair and equal."
Those were his words. His childhood was unfair. He was an only child, amongst six other cousins growing up in an extended Indian family home in south London. I thought all he needed was a loving partner. He never got the love and attention as a child. I thought I could help him with my love.
I was wrong!
If you think your love can help someone for the better, think again.
They will project all their insecurities on to you and make you think it's because of you. You will start to question yourself. Believe me, it's not you. It's all him.
Because you love them and you want to help them, you stick it out, even after you are physically abused. You start to wonder what type of mood they'll be in when they come home.
If you're in doubt, please step back and listen to yourself. Don't be fooled any longer. It won't get any better, even though he may cook for you the odd time, or run a bath for you.
This is my real life story. Nothing has been dramatised. I wanted to put my story out there, so others can learn from it and not make the same mistakes I did.
My three boys and I have lived the past seven years in turmoil. On the positive side, however, it's now a home where we no longer wonder what time Dad is getting home and there are no more lies.
Our mission now is to tell our story, so others can be brave and make changes too.
I work full-time for a local authority and can work from home, so I have a good work-life balance. Despite this, after being tricked and kicked for years and, even though he is no longer in this world, I'm still being controlled by him.
My Valentine's dinner, with my three sons, was a chilled evening. As my middle son finished his cod and chips, he said, "Mum, at least now I can eat my dinner in peace. Dad can't hold a lighter to my face any more."
My heart sank and I dropped my cutlery as I rushed to hug my son. I responded with, "Nobody can hurt you now."
(c) Dimple, 2021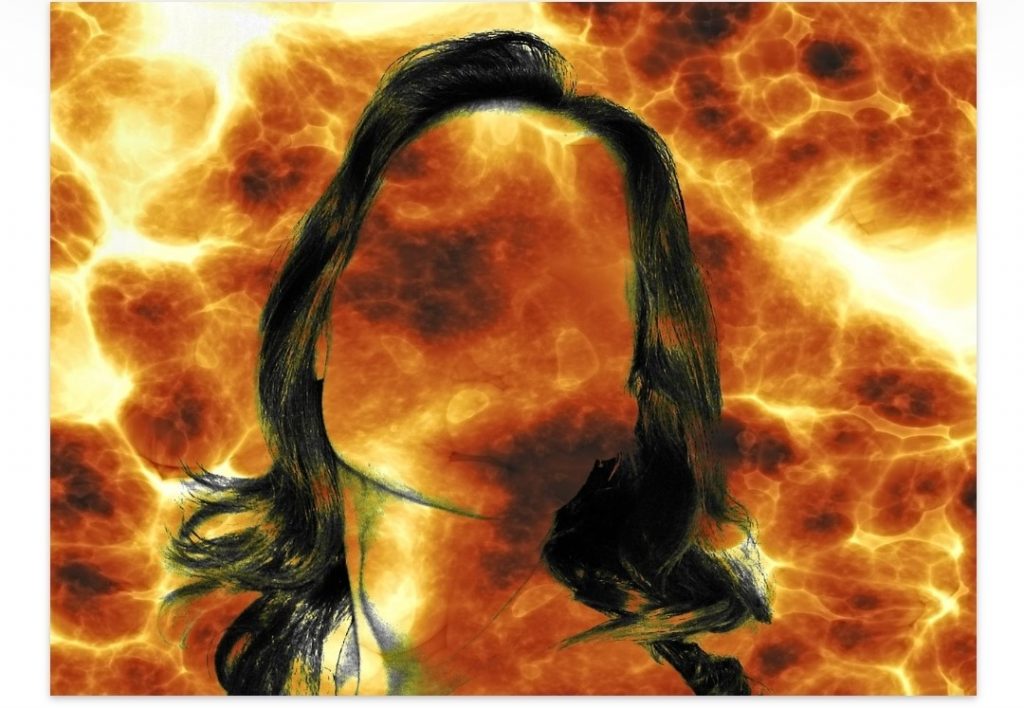 *****
Thank you, Dimple. You've been very brave in sharing this snippet of your story. Please continue to write, though. Telling stories like these educates and spreads empowerment to other women who are travelling in the same boat.
*****
Now, to cheer you up a little before I bid you goodbye, I've got some very young ladies showcasing Mother's Day poems and messages, expressing their love for their super mums.
First up is Sara Shehzaad, age seven, who connects from Doha in Qatar.
Hi, Sara. Let's connect:
Mum Always Thinks Of Me
Mum was going in a car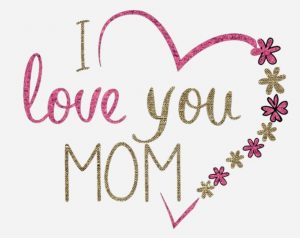 Mum saw a shop
Mum went to the shop
Mum bought me sweets
Mum is amazing
Mum always thinks of me.
(c) Sara Shehzaad, 2021
*****
Next is Saniya Iqbal, age 12, from Dagenham in the UK.
Hi, Saniya. Let's connect:
MOTHER
M most gorgeous
O overflowing with care and love
T terrific and super
H heart of gold
E excellent at all things
R radiant and shines like a star
(c) Saniya Iqbal, 2021
*****
Next, we connect with Maryam, age ten, from East Ham in London.
Hi, Maryam. Let's connect:
My Mum, My Love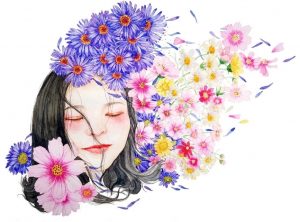 I love my mum
I love the way she cooks my favourite food, when I am sad
I love the way she always cares for me, when I am sick
I love the way she makes me deserts, to make me happy
I love the way she always buys presents for me
I love my mum.
(c) Maryam, 2021
*****
Madeleine White, our Editor, shares some precious pebbles her daughter Erin made for her years ago, which still hold great sentimental value.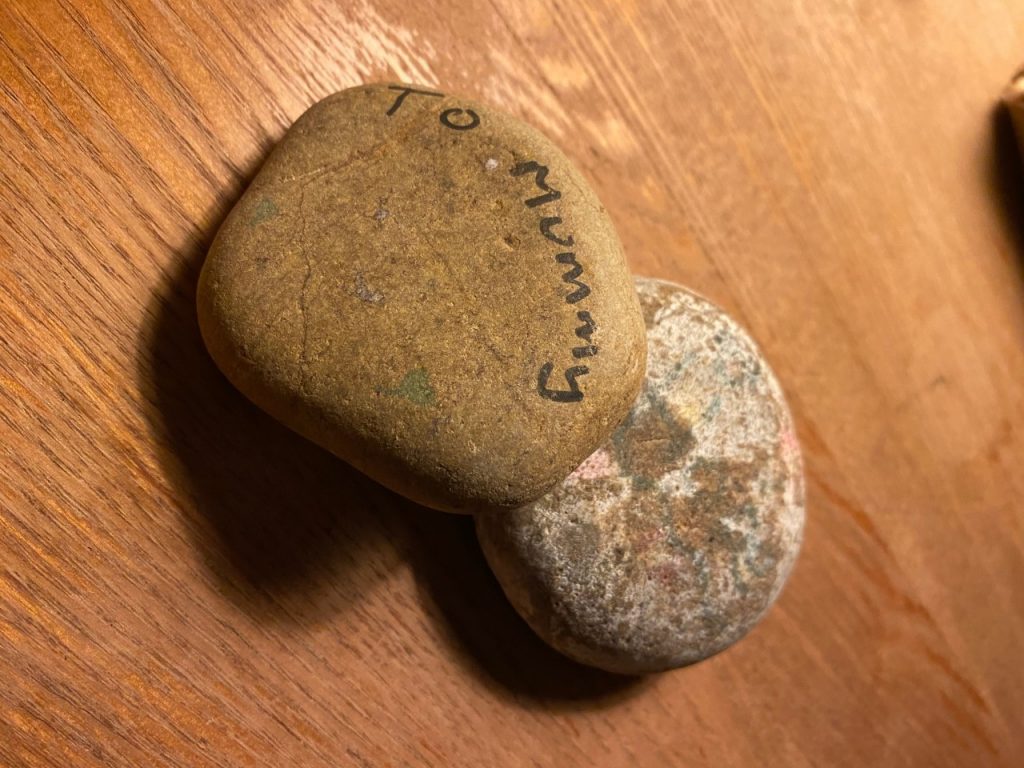 *****
My final connection is with Claire Buss, our Deputy Editor, and her daughter Anabelle, age three, who shares a few conversations.
"Mummy? Why are circles?"
"Mummy! You can't eat me – I have elbows."
"Mummy, I love you seven."
"Mummy, when I grow up to be a hundred, I'll be as tall as a giraffe."
"Mummy, I am a superhero fairy pirate. Argh!"
*****
Cuteness overload here! Where's that tissue box gone?
Well, that's it. I hope you enjoyed our Connectors with our beautiful ladies today. I sure did. And remember keep those stories coming. Women need to tell their stories more so now than ever before. We need our voices and we need to  empower ourselves by using them. My empowerment comes in the form of writing. I'm sure, like the women I've been connecting with these past two months, you too will find ways to and motivation to tell your stories.
I can't wait for the next time we connect.
Take care and see you soon!
*****
I'm sure you already know, it's Women's History Month and Mother's Day was on Sunday. We also celebrated International Women's Day last week. Altogether, a great month of celebrations for women!