Thursday Youth Connectors: Recipes For Success
by Sameer Iqbal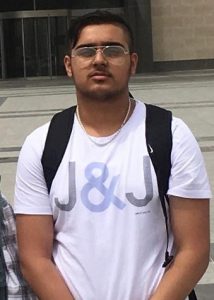 Hi, it's Sameer here, your host. For this week's 'Thursday Connectors' we have an exciting line-up of fantastic connectors exploring how we measure different successes at different stages of our lives.
We have an insightful connection with business and financial advisor, Palak Tewary, who outlines 12 steps to building a successful business. We'll also be connecting with youth from Barking and Dagenham, who tell us their thoughts about why belonging to a local youth group helped them overcome the pressures and anxieties brought on by the uncertainty and mental strains of lockdown. As a special treat, we'll connect with young chefs, Molly and Millie, who reveal their family's top-secret recipe, telling us how to make the best cheese twists and apple crumble, yum. Great recipes for success!
However, getting down to business first, I think success is a humungous word. Its meaning is so open and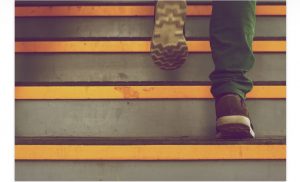 personal to each and every one of us. What success is in my eyes, may not be success in the eyes of another person and vice versa. For one person, success may be money, a heavy wallet and a hefty bank balance. For another, success might be having a happy family and a cosy home. For others, success might be as simple, yet as strenuous, as getting through another day, taking baby steps to overcome something someone might not even consider a hurdle; yet to another, it could be running, or taking part in a marathon. The examples are boundless.
We all strive for success, but the one main lesson we ought to learn from our life experiences is to never give up.  We all have ambitions and aspirations and the right to better ourselves.
Just like our first connector, Palak Tewary has, as she talks business with us. For Palak, having a clear mind and sticking to a routine and plan, is her recipe for success when it comes to setting up and running a business. I hope those youth amongst us, who have a business mind and career path, can learn something from her all-important '12 Steps To Success'.
Hi, Palak. Let's connect:
12 Steps To Building A Successful Business 
Set goals and write them down and remind yourself every morning what these goals are.
Start with the end in mind. When you start your business, have a clear vision of what it will be like when your plans come to fruition.
Research into what your customers actually want – don't assume, don't presume.
Outsource what you are not good at, or what is not your 'core' business; don't try to do everything!
Just being the cheapest is a poor strategy – your customers will always find someone else who can do it cheaper – if not now, then at some point in the future. Find your competitive advantage.
Manage your finances and cashflows: know who you need to pay and when and prepare accordingly.
If a customer complains, make them an advocate, turning problems into opportunities.
Use every chance to get publicity.
Learn the art of delegation:  empower the people around you.
Question everything. Continue to strive to be better, improve and learn.
Structure the business: chalk out the responsibilities, the tasks and the results expected, even if the business has just started up.
And, finally, believe in yourself. Have a passion for what you are doing; it rubs off on everyone around you!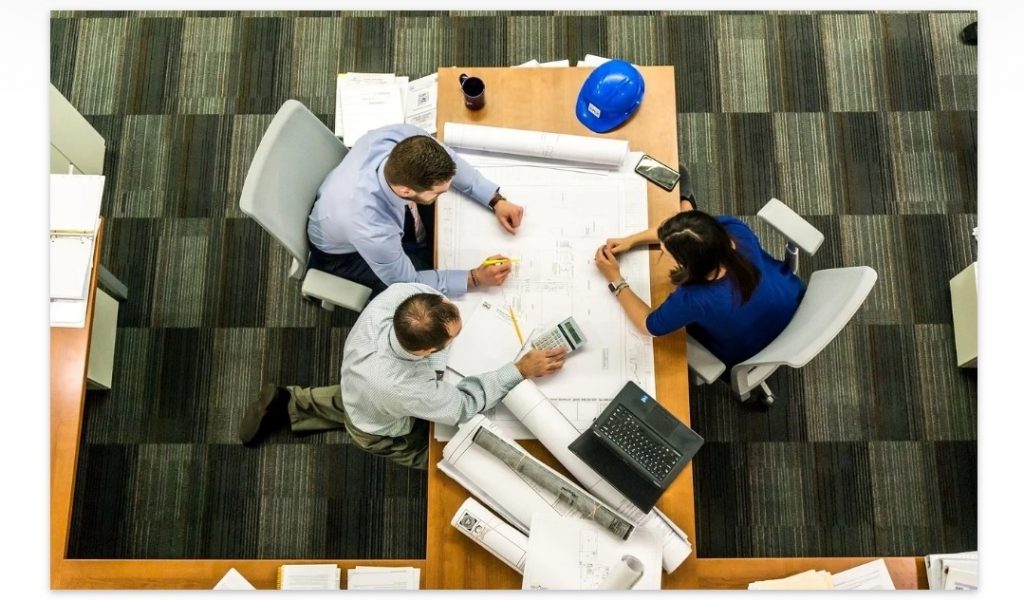 You can connect with Palak on Twitter: @palaktewary or through her blog: https://palaktewary.com
This link to Palak's YouTube video, which explains the above steps further:
Thank you, Palak, for connecting with us and giving us these key points. I'm sure they'll come in handy to us all very soon.
*****
I'm now delighted to connect with youth from the Borough of Barking and Dagenham, who've kindly told us about a more private and personal kind of success. We hear their thoughts of how they gained small successes during  lockdown, by being a part of a youth group called Flipside And Peer Support Group in the borough. We connect with Mia and Molly.
Firstly, let's connect with Mia:
'Since I joined the peer support group, I have been feeling a lot better. All the members are nice. Both Grace and Heather come up with very interesting ideas every meeting. Two of the things I really loved was when they contacted a publishing company so that every member could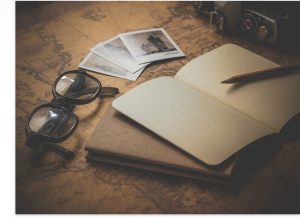 participate and send their recipes to add to the book. To be honest, when I heard of such a thing, it really made me excited because it was a 'one-chance' opportunity and that doesn't happen very often. The journey we all had to go through while sharing the recipes, talking to the people who were going to help us, just made it very exciting and enjoyable. Thanks to that opportunity, I got the chance to speak to the publishers and got advice on how I could publish my own book. When I was told it was possible to do this, I had happiness going through my veins and that was all thanks to the Peer Support Group.
The other thing we do is the Tuesday meeting. Every Tuesday, a member of the peer support group presents a topic of choice and we all listen, learn and get to ask different questions. It's something that everyone finds very useful, especially during this quarantine. Every Thursday, we learn stuff that could be useful on a daily basis, such as, how to handle stress in different scenarios. We also discuss our emotions in our journals. I love doing this as it helps me to monitor my moods and sort my feelings out.
In general, the Peer Support Group was one of the things that I truly enjoyed and will definitely keep enjoying. Everyone supports each other, no matter what. We have the chance to improve ourselves thanks to Grace and Heather and it makes the quarantine more enjoyable and less stressful.'
You can see the PDF version of Mia's original statement here.
*****
Next, we connect with Molly, who also tells us why she gained small successes during  lockdown by being a part of the group.
Hi, Molly. Let's connect:
'To start off, Flipside And PSG have both helped me in the time of uncertainty when I felt anxious and sad because I could not leave the house at the start of lockdown.  I started to miss talking to my friends at the youth club and catching up with them as well as Grace and Heather.  Our sessions were moved to virtual ones because we could not meet up, so we had our sessions on Zoom. We have our group calls on Tuesdays and Thursdays.
On the calls, we speak about our week and how we have been since the last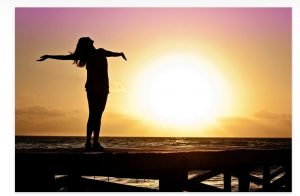 time we spoke. All the members of the youth club support each other and we talk about ways of coping in lockdown and different activities we can do to keep busy. Each week, we have different activities to complete. For example, the first activity was to learn sign language, the alphabet, and, or, numbers one to ten. Other activities included learning to cook a meal we hadn't cooked before, and also to complete a DIY project.
Members started to take over sessions to talk about different topics. For example, how to deal with stress and healthy and unhealthy relationships. The virtual sessions have helped me deal with lockdown and how to cope with it.
It's nice to catch up with everyone who attends the virtual calls as well as the weekly one-to-one call with Grace and Heather, who checked on me when I was down and going through difficult times. They checked in with me almost daily. This helped me a lot, knowing someone cared. I also enjoyed the journals as it helped me to record my daily emotional progress, my ups and downs, and my happy times. I especially loved the colouring.'
You can see the PDF version of Molly's statement here.
*****
Thank you, Mia and Molly, for your thoughts. I am glad the Peer Support Group has been able to help you through lockdown. You are lucky to have found a positive way to improve your personal experience during the uncertainty of it all. I know, from my own experiences, how awful and draining some aspects of lockdown were on us. I had a terrible time coping with some of the pressures we hadn't been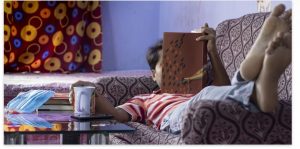 accustomed to before the Coronavirus. My grandparents both got the Coronavirus and my grandad was hospitalised for many days. Although I had the rest of my family  to support me through this, I wasn't my usual self and didn't quite know how to cope with the grief and uncertainty over his health. I'm glad he was OK in the end and came home from the hospital fit and well.
The main stress us youth collectively had to deal with was the closure of our schools, colleges and universities. It was indeed the biggest challenge. But it's always good to be able to talk about our anxieties to someone, isn't it? I'm very impressed by the service Grace and Heather have been able to give you. Everyone needs a listening friend sometimes!
And, finally: something both fun and apt, two delicious recipes from two youth who also belong to Flipside And Peer Support Group.
First up,  a cheese twist recipe which comes from Luke.
Hi, Luke. Let's connect:
'This is the recipe I have chosen to write about, because we as a family have been making it for a long time. I always made homemade cheese twists from childhood and we still continue to make these to this day.'
Cheese Twists
10 minutes of preparation time. 20 minutes to cook
Makes 36
Ingredients
320g of ready-rolled light puff pastry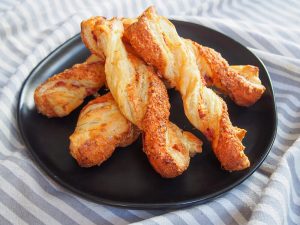 1 tablespoon of English mustard powder
20g of parmesan cheese (or vegetarian hard cheese) sea salt and freshly ground black pepper
1 egg, beaten.
Method
Preheat the oven to 190°C (fan 170°C/gas mark 5) and line two baking trays with baking parchment
Lay the puff pastry out flat on a clean surface or a large board
Mix the mustard powder with half a teaspoon of water to make a spreadable paste.
Brush the paste over the whole surface of the pastry using a pastry brush
Using a fine grater, grate the parmesan over the pastry evenly.
Season the pastry well with sea salt and pepper
Fold the pastry in half lengthways and then cut the pastry into 36 strips widthways
Carefully take each individual pastry strip and twist it several times before laying one on the lined baking trays. It is important not to overcrowd the baking trays with them as it will spread.
Brush the beaten egg over each twist and bake them in the oven until 20 minutes until golden.
You can see Luke's 'designed' recipe here as a PDF.
*****
Thank you, Luke.
Next up, we connect with Molly Jamieson, also a member of Flipside And Peer Support Group, who has kindly shared a yummy recipe for apple crumble.
Hi, Molly. Let's connect:
'I chose this recipe because it was one of the first desserts my mum taught me to make when I was younger.'
Apple Crumble 
Ingredients
Filling: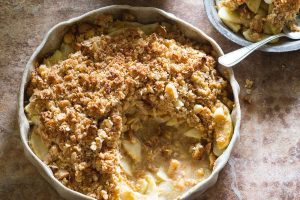 4-5 medium apples
2 tablespoons of caster sugar
Cinnamon (optional)
Crumble:
110g caster sugar
110g cold butter
175g plain flour
Method
Preheat oven to 190c
Wash, peel, core and slice the apples
Place the sliced apples and mix with the sugar and cinnamon in a baking dish and flatten down with your hand to prevent too much crumble falling through.
Put 175g plain flour and 110g golden caster sugar in a bowl with a good pinch of salt and slice in 110g cold butter and rub it in with your fingertips until the mixture looks like moist breadcrumbs.
Pour the crumb mix over the apples to form a pile in the centre, and then use a fork to even out.
Gently press the surface with the back of the fork so the crumble holds together and goes crisp, then lightly drag the fork over the top for a decorative finish.
Set on a baking tray and put in the preheated oven for 35-40 minutes, until the top is golden and the apples feel very soft when you insert a small, sharp knife.
Leave to cool for 10 minutes before serving.
You can see Molly's 'designed'  recipe, here as a PDF.
*****
Thank you, Molly. That's another great recipe for us to try. And thank you, Grace and Heather, for connecting us with some fantastic youth from the Flipside And Peer Support Groups 2020. It's been a pleasure including them in today's 'Youth Connectors'.
Please do get in touch if you would like to join their groups and benefit from some of the things our Connectors wrote about today:
Grace.Kihu@lbbd.gov.uk 07875993500
heather.mckelvey@lbbd.go.uk 07968511930
*****
That's it for now. I hope you enjoyed our connectors and our recipes for success. I sure did and I'll be busy making both treats very soon!
Take care and stay safe.
Click here to read Issue 5 of Write On! Magazine.
We all strive for success, but the one main lesson we ought to learn from our life experiences is to never give up. We all have ambitions and aspirations and the right to better ourselves.