Write On! Interviews: Author Emma Styles
Write On! interviews author Emma Styles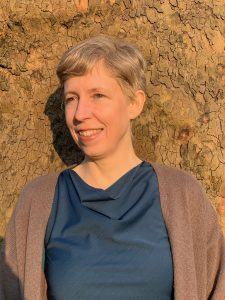 Emma Styles writes contemporary Australian noir about young women taking on the patriarchy. She grew up in Western Australia and has an MA in crime fiction from the University of East Anglia. Emma's debut novel, No Country For Girls, has been shortlisted for the Crime Writers' Association New Blood Dagger, the Wilbur Smith Adventure Writing Prize and the Ned Kelly Award for Best Debut Crime Fiction. It's also been longlisted for the Polari First Book Prize and was one of Val McDermid's New Blood picks at the 2022 Theakston Old Peculier Crime Writing Festival in Harrogate.
WO: How would you describe your writing to someone new to it?
ES: I write Australian crime fiction about young women characters who subvert expectations and fight back against the status quo. No Country For Girls is my first published novel, but writing about young women finding their power in one way or another is an enduring theme, as is writing about the people and landscapes of Western Australia.
WO: Can you tell us a bit about No Country For Girls?
ES:  It's a pacy, high-stakes road trip thriller about two teen girls, Nao and Charlie, who take off on the run along 2000 kilometres of remote highway in Western Australia. These are two young women who don't know each other at the start of the book, don't like each other, and certainly don't trust each other! But they're thrown together after an unfortunate incident at the end of chapter one that leaves a man dead on Charlie's kitchen floor.
No Country For Girls has been described as Thelma & Louise meets The Tourist and it's my love letter to road movies, high-octane thrillers and the West Australian outback.
WO: What inspired you to write in the first place, and what inspires you now?
ES: I started writing in the late 90s out of homesickness for Western Australia. At that time, I was writing about the landscape, people and formative experiences I'd had. It didn't occur to me to try to write a novel until many years later.
In some ways, my motivation to write hasn't changed. I still long for and miss the landscapes of Western Australia, and writing about it helps connect me to the place. But now I have a published book under my belt, I have the added incentive of meeting and hearing from readers. It's a vulnerable and scary thing to see your first novel go out into the world and pretty well every aspect of publication is a step into the unknown. Meeting readers and talking about the book has been an absolute joy.
WO: The current issue of Write On! explores the theme of 'Literary Passions And Guilty Pleasures'. With that in mind, what would you say fuels your literary passion in terms of both reading and creating? Do you have a bookish guilty pleasure you're happy to share?
ES: Whether reading or writing, my literary passion is definitely the strong female lead. I love a female protagonist who challenges expectations, whatever time or society she lives in.
As a kid, I loved Matilda, George from The Famous Five, Velvet Brown from National Velvet, and pretty well any girl who was unapologetically herself whatever the world chose to throw at her.
As an adult reading crime fiction, I've especially enjoyed Sara Paretsky's V.I. Warshawski, Val McDermid's Allie Burns, Luke Jennings' Villanelle, Jake from Evie Wyld's All The Birds, Singing, and Chris and May in Emily Maguire's An Isolated Incident. I'd happily have a beer with all these characters, although in some cases I might get more than I bargained for! In true crime, it was a privilege to meet Michelle McNamara through the pages of her incredible book I'll Be Gone In The Dark.
In terms of guilty pleasures, I read a lot of my dad's macho crime thrillers as a child — think Jaws, Robert Ludlum and Dick Francis — and was a huge James Bond fan. These days, I read Jack Reacher novels and I still love Bond. Despite their unfortunate tendency to want to rescue women, I enjoy the fantasy of a reassuringly invincible hero.
WO: What one piece of advice would you give an aspiring writer?
ES: Let what you long for fuel what you write, and write the book you most want to read.
WO: Can you tell us anything about future projects?
ES: The notoriously difficult 'book two' is a serial killer thriller with a difference. Set in a beachside suburb of Perth, Western Australia, it's the story of two young women who take matters into their own hands when the police investigation into a series of brutal murders is stalled.
WO: Lastly, if you could choose one fictional animal/creature to be a pet or companion, who would it be and why?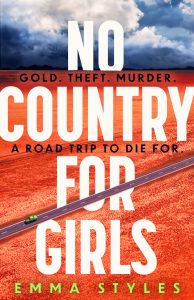 ES: I'd choose Buckbeak, the hippogriff from the Harry Potter books, because as a kid I loved horses and giant birds of prey (not that I've grown out of this) and I fell for Buckbeak the moment I met him on the page.
You can find Emma Styles on X (formerly Twitter): @emstylesauthor, Instagram: @emmastylesauthor, and learn more about her road trip influences at emmastylesauthor.com. No Country For Girls is available to buy from Waterstones, bookshop.org, other online retailers and independent bookshops.
Purchase links: Paperback and Ebook
***** 
Issue 17 of Write On! is out now and you can read it online here. Find it in libraries and other outlets. You can find previous editions of our magazines here.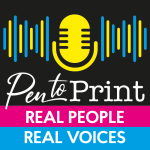 You can hear great new ideas, creative work and writing tips on Write On! Audio. Find us on all major podcast platforms, including Apple and Google Podcasts and Spotify. Type Pen to Print into your browser and look for our logo, or find us on Podcasters.Spotify.com.
*****
If you or someone you know has been affected by issues covered in our pages, please see the relevant link below for ​information, advice and support​: https://pentoprint.org/about/advice-support/
Let what you long for fuel what you write, and write the book you most want to read.