Write On! Interviews: Author + Lecturer Alex Davis
Write On! interviews author and lecturer, Alex Davis.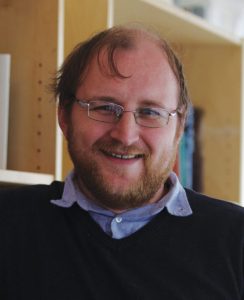 Alex is an author, lecturer and writing tutor based in Derby. Much of his work has focussed on horror, science-fiction and fantasy, including his SF novel, The Last War and his film book, Martyrs: A Personal Perspective. He is currently a lecturer in Creative Writing at the University of Derby and continues to run a range of online workshops and organise both face-to-face and virtual events.
WO: How would you describe your writing to someone new to it?
AD: I've tended to write mostly horror, though my published novel was actually science-fiction. The Last War is a very low-tech bit of SF about the very beginnings of an alien civilisation. It's more about religion and belief than anything. Most of my writing tends to lean towards the Gothic and dark, with the upcoming project being a hybrid of folk horror and creepypasta as part of my current PhD Programme.
WO: Can you tell us a bit about your latest project?
AD: The most recent completed novel doesn't actually have a title as yet, but is a horror story centered on incel culture, which wasn't a great deal of fun to research but was something that became a sort of grim fascination over the course of time and was not always an easy thing to write. The current project is provisionally called Nicolet and is a sort of retelling of the Slenderman myth through a slightly different lens.
WO: What inspired you to write in the first place, and what inspires you now?
AD: As a teenager, writing was always something I found solace in; probably something many an author will tell you. For me, it was authors such as JG Ballard, Ray Bradbury, Arthur C Clarke, James Herbert and Michael Moorcock that really got me into the genre. In terms of the darker side, I read a lot of Robert Cormier in my younger days, and those books are still surprisingly bleak, even by today's standards. I've been very inspired over the years by having the chance to work on events with some incredible writers who are really leading the way in the genre scene: the likes of Tracy Fahey, Adam Nevill and Paul Tremblay would be current favourites.  
WO: The current issue of Write On! explores the theme 'Mind Your Language'. With that in mind, have you ever faced any linguistic difficulties in your writing? Or perhaps it has been necessary to modify your language for various reasons. How do you weigh up those decisions?
AD: There's a very fine line to tread in a lot of cases, and I think the important thing for me is that use of language is not necessarily an endorsement of language. The main thing I always think about when writing and reading is the overall message. One of my favourite books is American Psycho, which has stirred much controversy in its time, but the book is absolutely a criticism of Patrick Bateman as a lead and the culture that surrounds him. The stories that make me the most uncomfortable are those that seem to support or back up those opinions, or at least don't clearly go against them. Then again, I'm a pretty hard man to shock, so I might not be the best person to ask…
WO: What one piece of advice would you give an aspiring writer?
AD: To stick at it. Rejection and a feeling of impostor syndrome both sadly come hand-in-hand with giving writing a serious go. I've been there, and any other author will have their own stories to tell on that front. There are writers with great talent who give up on the road and, to me, that's a real shame – persistence is probably as important an asset for a writer as anything else.
WO: Question from Twitter user: @MadeleineFWhite Have you ever been on a literary pilgrimage?
AD: I made a trip to Hay-on-Wye for my fortieth birthday, which is probably about as close as I've come. It was a real experience leafing through so many new and second-hand books, and I made some finds I was absolutely delighted about. One day, I'm hoping to take a bit of a jaunt to the US, to visit some of the Ray Bradbury and Edgar Allan Poe haunts, but that's taken a bit of a back burner for the last couple of years.
WO: Can you tell us anything about future projects?
AD: As well as some of the writing projects mentioned, I'm going to be running some more writing events in the future, which I think should be pretty exciting. I'm looking to do a bit more online as something of a change of pace after many, many in-person events over the last decade or so. I'm always pretty flexible and open to new ideas, so the odds are, I'll be beavering away on something else by the time this article comes out.
WO: Lastly, if you could choose one fictional animal/creature to be a pet or companion, who would it be and why?
AD: I've always been a fan of the Studio Ghibli films, so, for me, it would probably be either my own Totoro or Jiji the cat from Kiki's Delivery Service.
You can find out more about Alex here: alexdaviswriting.blogspot.com and connect with them on Twitter: @AlexDavis1981
*****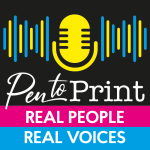 Issue 12 of  Write On! magazine is available now. You can find it here. 
Each edition of our Write On! Audio podcast features an exclusive interview. Find us on all major podcast platforms, including Apple and Google Podcasts and Spotify. Type Pen to Print into your browser and look for our logo or find us on Anchor FM.
*****
If you or someone you know has been affected by issues covered in our pages, please see the relevant link below for ​information, advice and support​: https://pentoprint.org/about/advice-support/
I think the important thing for me is that use of language is not necessarily an endorsement of language. The main thing I always think about when writing and reading is the overall message.