Write On Interviews: Author Paula Watson Gardner
Write On! interviews author Paula Watson Gardner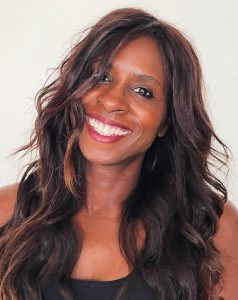 Paula is an accomplished qualified Personal Fitness Trainer and Health Coach and also a part-time Library Assistant, which has had its part to play in wanting to write her first book.
Officially an Essex girl, Paula grew up in Dagenham with her siblings and Bajan parents. A competitive athlete from her youth through to adulthood, she decided to make fitness and wellbeing her passion in life. She's always been drawn to and enjoyed serving people and, before embarking on her health and fitness career full-time, she had the privilege of working in the political sphere, local government, a charity and was involved in social enterprises, working on the ground in the local community. Paula has been running her own business within the leisure industry for the past 12 years and knows this is definitely where her skills and talents lie: working with individuals to assist them in their journey to better health and wellness.
WO: How would you describe your writing to someone new to it?
PW: I love to consume information about the human body and mind and therefore enjoy writing non-fiction on health and wellness to encourage readers to pause and consider their current health journey. I've formatted things in such a way to make my work easy on the eyes and an easy read, with images towards the end. My book has been designed to be informative yet personal, as I attempt to challenge how we think, which ultimately results in what we do.
WO: Can you tell us a bit about your latest book Healthy Black Life: A Cultural Guide To Better Health?
PW: My book starts with addressing the health concerns in the black community, trying to identify some of the causes by looking back at history and the cultural traits in our lifestyles and mindsets. I also share my life experience throughout the book, so that others may identify with similar circumstances, bringing context to the way we live our lives culturally. We take a brief look at the body and some common causes of developing disease and how to reverse and reduce risk.
Healthy Black Life primarily focuses on what we feed our bodies, our mindset and movement and gives basic information for anyone to start addressing their own health concerns. There's guidance and advice on living day to day, especially with what we put in our bodies, with my 'Cultural Food Guide' stating some of the simple things you need to be aware of, and things you can do to enhance your life, bringing added energy and a healthier heart. My health advice in the book is for anyone regardless of colour, as the amazing processes in our body are common to all of us.
WO: What inspired you to write in the first place, and what inspires you now?
PW: It was the onset of the COVID 19 pandemic that inspired and motivated me to write Healthy Black Life: A Cultural Guide To Better Health. When this disease swept through our nation and the world, it highlighted the severe impact it had, not only on the older generation, but also on people of colour.
The statement 'Underlying Health Issues' became the phrase of the times and my passion grew to see positive change in the general health of the black community. Even though I was aware of our health concerns, I wanted to do something to help turn the tide on our poor health. I believe there's a need to recognise where we are and to make changes that will steer us towards increased wellbeing and longevity.
Thankfully, it looks as though we're on the other side of the severity of Covid; in the UK, at least. However, it's important for us not to forget what we've lived through and to be armed and ready with better health, in order to protect ourselves against future viral infections and disease in general. It was also a wake-up call for the black and Asian community in the UK to seriously consider our health collectively and to urgently make improvements.
What motivates me now is a desire to see our current health statistics improve, as well as see the NHS exchange the description of our health as being 'poor' to being 'good'. Seeing people improving their health is embedded in my DNA and is why I love helping people of all backgrounds to live a healthier and longer life. I love being a Fitness Class Instructor and working on a one-to-one basis with individuals who choose to take responsibility for their lives and want to make changes. I want people to use this book as a manual and to open it up time and time again, so that when they've mastered a step in making change, they're ready to take the next step.
WO: The last issue of Write On! explores the theme of 'Home'. With that in mind, how important is a sense of belonging to your writing process? Do you find your ideal of 'home' working its way into your creativity? Is there a feeling or place you always find yourself coming back to?
PW: My writing process involves keeping my mind on the reader, putting myself in their shoes, so to speak. This helps me choose what to actually write about. I want anyone reading the book to feel that I'm speaking to them and they're not alone in their health concerns and journey; that's why it's important to share life experiences too. Writing my book during the peak of the pandemic meant we were all confined to our homes. This truly helped me stay focused and relaxed while writing, as well as recalling various life experiences, including my home life growing up with my family. Home should bring about a sense of peace and relaxation, which is important in bringing inspiration and creativity to anyone who wants to write.
I was born and bred in east London and Dagenham has been home for most of my life. Even though I've now made the Midlands my new home after recently marrying a Brummie, I am always back in 'good ole Daggers' as my family still lives here. I definitely get a strong sense of home every time I peel off the M11 onto the A406 on my way down, which is about twice a month at the moment.
WO: What one piece of advice would you give an aspiring writer?
PW: I think the best advice I could give to any aspiring writer is to give yourself time. By all means, have time frames and an idea of when you would like your book completed. However, having a peaceful mind is key to your creativity. Life can be hectic at times; therefore, time management is key in setting time to write. As we started to come out of the pandemic and life was starting to revert back to a sense of normality, I can remember having many full-on days and then sitting down at nine pm ready to start writing; not necessarily because I wanted to, but because I felt I had to. This resulted in me being less productive. Also, tragedy struck with the sudden loss of my dear younger brother, and this stopped my writing process as grief took over. Thankfully, some months later, my faith and family gave me the strength to continue.
So, give yourself time to complete your project and don't beat yourself up if you fail to meet deadlines, as I found myself doing from time to time!
WO: Question from Twitter user: @lisalovebooksx – Do you hear from your readers often? What do they say?
PW: Great question, Lisa, thank you. As my book was only released last September, I haven't had too many readers contact me yet. However, the reviews I've received online and from those who've read my book locally have been very positive. People have found the book to be an informative and easy read, which is what I wanted to achieve. It's nice that people from all backgrounds have read my book and have found the advice and tips useful, motivating them to address their health and thinking.
WO: Can you tell us anything about future projects?
PW: Oh my! So many ideas are coming from the book, with different ways I can support and motivate local communities everywhere. However, one of those ideas is to produce a series of books to increase resources to my target readers.
WO: Lastly, if you could choose one fictional animal/creature to be a pet or companion, who would it be and why?
PW: Oooooo! This is an interesting question. I think it would have to be Pegasus the amazing winged horse from Greek mythology. Stallions are so graceful and would make an ideal companion for me. What comes to mind is the incredible service of horses in times of war.
I can just imagine my Pegasus raising up onto its hind legs on the crest of a hill with a beautiful sunset in the distance, his silhouette representing a sense of power and authority… stunning! I also love birds and would love to soar high above the earth with this beautiful species, sharing the sky with the birds of the air. It would be a cool and much better way to travel!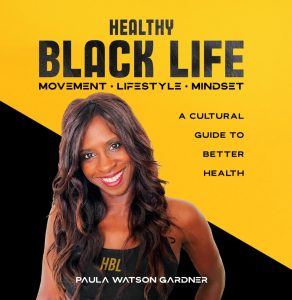 You can find out more about Paula Watson Gardner here: healthyblacklife.com and connect with them on Facebook and Instagram: @healthyblacklife. Healthy Black Life: A Cultural Guide To Better Health is available to buy from Amazon: amazon.co.uk/Healthy-Black-Life-Cultural-Better/dp/1957293012
*****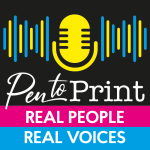 Issue 15 of  Write On! magazine is available now. You can find it here. 
Each edition of our Write On! Audio podcast features an exclusive interview. Find us on all major podcast platforms, including Apple and Google Podcasts and Spotify. Type Pen to Print into your browser and look for our logo or find us on Anchor FM.
*****
If you or someone you know has been affected by issues covered in our pages, please see the relevant link below for ​information, advice and support​: https://pentoprint.org/about/advice-support/
Give yourself time to complete your project and don't beat yourself up if you fail to meet deadlines, as I found myself doing from time to time!