Write On! Interviews Tamkara Adun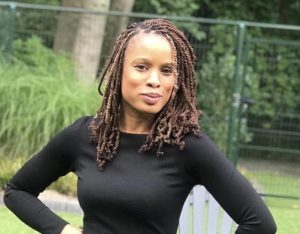 Tamkara Adun is the Founder of ' Ọdúnìfẹ́ African Language & African History' school, an online educational platform that connects learners of various African languages with qualified language tutors from the African continent. They also teach African history from a decolonised and African-centered point of view. The school's overarching goal is to facilitate linguistic, historical and cultural exchange through facilitating knowledge sharing of African history, language and culture. They do this through African History courses, workshops, storytelling circles and language classes, where they teach over 15 indigenous African languages to individuals, groups and educational institutions. Tamkara believes education and entertainment should not be mutually exclusive, which is why she is venturing into writing books that tell a good story while providing a historical and cultural learning experience.
Fun fact: Ọdúnìfẹ́ means 'Year Of Love' in the Yoruba language and is a combination of the names of Tamkara's children. They are her inspiration and her first students.
WO: How would you describe your writing to someone new to it?
TA: I believe that entertainment and education are not mutually exclusive. They should go hand in hand. My writing always incorporates some historical, cultural, or linguistic information in a way that is entertaining and fun.
WO: Can you tell us a bit about your latest book, Osasu And The Great Wall Of The Benin Empire?
TA: My book takes us to the continent of Africa: a continent filled with great wealth, wisdom, and the most welcoming people you will ever meet. We travel specifically to the Great Benin Empire of West Africa, home to the Edo people of modern-day Nigeria.
The Great Benin Empire was an empire kingdom in West Africa known for its great wealth, intricately planned cities, and beautiful bronze sculptures.
This empire attracted visitors from far-away lands who came to trade and also marvel at its great wall, which stood four times longer than The Great Wall Of China, providing a sense of pride and security to its citizens.
Osasu And The Great Wall Of The Benin Empire is told from the point of view of Osasu, a young Edo boy who lives in the ancient Benin empire and enjoys the comfort and protection of The Great Wall Of Benin, which  was built by his ancestors. Follow young Osasu as he navigates life at the height of the ancient Benin civilisation, the arrival of strange visitors, and the fall of The Great Benin Empire.
A must-read for every child interested in untold histories, children of all nationalities will benefit from the exposure and expansion of their minds as they immerse themselves in this beautiful African story.
WO: What inspired you to write in the first place, and what inspires you now?
TA: I'm inspired to write and create content that educates, informs and entertains. I share information about African history, culture and language in a way that is fun and engaging.There is a lack of representation in books with African characters in the context of African history and culture. My desire is to close that gap.
 I wrote my new book specifically because both my children are direct descendants of The Great Benin Empire. This is a significant part of their history but, sadly, they will never have the opportunity to see those walls and experience the history. They have traveled widely, seen and experienced the museums, cathedrals, temples in Europe and Asia, but they will never get to see this amazing part of their own history and heritage as it stood in its glory days.
I wanted to write a story and paint a picture for them to remind them of their ancestors' great contributions to the world. Also as a way to introduce children from other parts of the world to African history. This is also one of the reasons I teach African history: so my children and others and, perhaps, even adults around the world can learn about untold African histories.
African history is world history and our schools do not teach enough about it. I'm closing the gap and balancing the narrative.
WO: The current issue of Write On! explores the theme 'Keep Going!  – Creating With Perseverance And Courage.' With that in mind, what markers have defined your writing journey? Tell us about where you've had to dig deep to keep going? 
TA: Juggling my business and remote learning with two children at home has often made me feel overwhelmed and tempted to quit (to take a long nap). I held on to a mental image of my expected outcome and the legacy I want to leave for my children. That kept me awake and going. Also, the thought of all the preorders and the horror of disappointing all the wonderful people who had faith in me kept me on my toes!
WO: What one piece of advice would you give an aspiring writer?
TA: Just start…and then don't stop until you get to the finish line.
WO: Question from Twitter user: @grasshopper2407. What's the best money you ever spent as a writer?
TA: Editing, with illustration for my children's chapter book coming a close second.
WO: Can you tell us anything about future projects?
TA: I'm definitely writing more books that teach about African history. I already know what my next book is about and I can't wait to share it.
WO: Lastly, if you could choose one fictional animal/creature to be a pet or companion, who would it be and why?
TA: The Black Panther. I would love to visit Wakanda!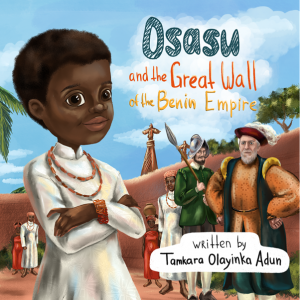 You can find out more about Tamkara Adun here: odunife.com and connect with them on Instagram: @odunifehistory
Osasu And The Great Wall Of The Benin Empire is available to buy here
*****
Issue 9 Write On! magazine is available now. You can find it here.  
Just start...and then don't stop until you get to the finish line.