Write On! Interviews: Writer Andrea Davies
Write On! interviews Writer Andrea Davies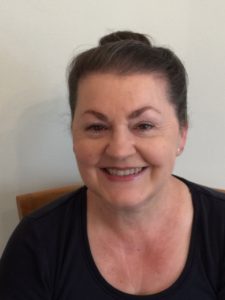 Andrea says:  
"I'm a 'Scouser' as people from Liverpool are called. I've worked in the education sector, the NHS, local government and social care and my roles have mainly been dealing with equality, diversity and inclusion issues. I write romantic fiction using the pen name Lily Watson.
I've been writing for as long as I can remember. We didn't have much money when I was growing up and asking my mum to buy me a notebook would have been unthinkable, as she struggled to pay the rent and buy food. So I'd write on anything I could get my hands on, like the backs of cereal boxes. My best-ever present was from a lady called Minnie, a friend of my grandma. Minnie worked in a DIY shop. She gave me a book of wallpaper samples. It was huge, with hundreds of A4-size samples of different wallpaper. It was wonderful to have so much paper to write on. I even wrote on the anaglypta samples, which was quite difficult!
I'm not published, so I'm still writing and submitting. I've been very grateful to everyone at Pen to Print for all the brilliant free writing courses and for creating a community of writers who are very supportive.
I'm also a member of the Romantic Novelists' Association's (RNA) New Writers' Scheme. The scheme is open each year for applications and you get the opportunity to submit your manuscript for an assessment from a member of the RNA who is a published author in the genre you are writing in. The reader's reports I've received have been incredibly helpful with regard to improving my manuscript and my writing in general. The RNA is a wonderful organisation and I highly recommend joining it. I've made so many friends and have learned a lot about the craft of writing and also the publishing industry. Every year, there's a fabulous conference with lots of workshops, guest speakers and the opportunity to meet industry professionals from the publishing industry. I also volunteer and run the RNA's online learning initiative, RNA Learning and last year I was invited to join the Board of Directors. I feel very privileged to be part of the Board. It's a testament to how inclusive the RNA is. It doesn't make any difference whether you're published or unpublished, or whether you're traditionally published or self-published, everyone's views are equally welcome."
WO: How would you describe your writing to someone new to it?
AD: I write romances, as I love a happy-ever-after.
WO: Can you tell us a bit about your latest project?
AD: I'm currently writing a novel set in the Cotswolds about the importance of family. 
WO: What inspired you to write in the first place, and what inspires you now?
AD: My mum inspired me to write. A nurse and then a teacher, she continues to inspire me in many ways. She taught me to read and write when I was three and used to make up stories for me and my sister. I just followed in her footsteps. With my romance writing, I was inspired by one of my favourite writers, Kate Walker, who's written over 60 books for Mills & Boon. I went on a writing course she was running in Fishguard in Wales. Kate is incredibly supportive and generous with her knowledge and was very encouraging about my writing. She suggested I join the Romantic Novelists' Association, which is the best thing I've ever done. I met some wonderful people on Kate's course. We've all become friends and we call ourselves 'The Walker Stalkers'! You can find out more about Kate and her books here: kate-walker.com
WO: The last issue of Write On! explored the theme of 'Hearing Voices'. With that in mind, is there an inner voice that drives you forwards, or maybe plants those seeds of doubt when it comes to being creative? Or perhaps it's an external voice that you have to ignore. How do you overcome that? And finally, are there any connected voices in your creative space that inspire you?
AD: With regard to the theme of 'Hearing Voices' the main voice I hear with regard to my writing is my own, very self-critical, voice. I'm very confident in my career, but with my writing, I very much suffer from imposter syndrome. I've been fortunate to make writer friends who are very kind and always give great advice and help me get over this (for a while, anyway!).
WO: What one piece of advice would you give an aspiring writer?
AD: Join a writing group and make friends with fellow writers. Joining the Romantic Novelists' Association has been the best writing decision I've ever made. You can find more information here: romanticnovelistsassociation.org
WO: Question from Twitter user: @lisalovesbooksx Do you hear from your readers much? What kinds of things do they say?
 AD: As I'm unpublished, I don't have readers at the moment. I love chatting with the writing community on Twitter. I'm on Twitter @lilywatsonloves. My favourite things to chat about are books, cats and cake.
 WO: Can you tell us anything about future projects?
 AD: A great deal of my time is taken up running RNA Learning and getting ready for the Autumn programme. We have some fantastic courses and free author events coming up. And we're delighted to be working in partnership with Pen to Print,  offering Pen to Print members discounts on our Autumn courses. Follow us on Eventbrite for updates: eventbrite.co.uk/o/rna-learning-38113508983
Pen To Print members receive the following discounts:
19 September 2023 live online masterclass: How To Fit Book Marketing Into A Busy Life with marketing expert Anna Caig  £15 (discounted from £25)
October 2023 month-long online course: How To Write A Saga with 'Queen of the East End saga' Jean Fullerton (£120 discounted from £150)
21 November 2023 live online masterclass: Media Relations In Your Book Promotion with marketing expert Anna Caig (£15 discounted from £25)
WO: Lastly, if you could choose one fictional animal/creature to be a pet or companion, who would it be and why?
AD: Paddington Bear, because I loved the books when I was a child and I'm quite partial to a marmalade sandwich bread and butter pudding; with homemade custard, of course!
You can find out more about Andrea Davies here: lilywatsonauthor.com and connect with them on Twitter: @lilywatsonloves
***** 
Issue 17 of Write On! is out now and you can read it online here. Find it in libraries and other outlets. You can find previous editions of our magazines here.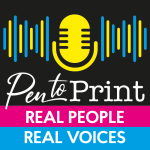 You can hear great new ideas, creative work and writing tips on Write On! Audio. Find us on all major podcast platforms, including Apple and Google Podcasts and Spotify. Type Pen to Print into your browser and look for our logo, or find us on Podcasters.Spotify.com.
*****
If you or someone you know has been affected by issues covered in our pages, please see the relevant link below for ​information, advice and support​: https://pentoprint.org/about/advice-support/
Join a writing group and make friends with fellow writers. Joining the Romantic Novelists' Association has been the best writing decision I've ever made.