Write On! Interviews: Writer Hilda Kalap
Write On! interviews Writer Hilda Kalap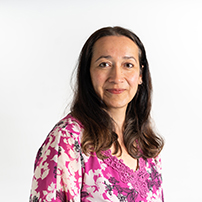 Hilda Kalap is a writer, transformational life and business mentor and speaker. She's passionate about supporting women of colour to break the cycle of childhood and ancestral trauma so they can live to their full potential. She's written three children's picture books in the Donna And Dermot series and a memoir. In her spare time, you'll find her walking or relaxing in nature.
She recently read her picture book Donna And Dermot Heal, which teaches children about the power of natural health at a literary festival held at The Clay Factory in South Devon.
WO: How would you describe your writing to someone new to it?
HK: I teach through my writing and write in whatever genre I'm drawn to. It began with picture books, then a memoir and now I'm exploring poetry.
WO: Can you tell us a bit about your latest book?
HK: I'm fascinated by individual and collective trauma as a result of colonialism. It's a big topic and often history is whitewashed by those who ended up being on the conquering side. I'm writing a non-fiction book to redress the balance.
WO: What inspired you to write in the first place, and what inspires you now?
HK: I was a voracious reader as a child and loved Enid Blyton, Agatha Christie and Charles Dickens most of all. Later I loved the writing of Joseph Conrad, Tolstoy and Dostoevsky. Now, I read mainly non-fiction and personal development books by people like Caroline Criado-Perez, Anita Moorjani and Dr David Hamilton.
WO: The current issue of Write On! explores the theme of 'Literary Passions and Guilty Pleasures'. With that in mind, what would you say fuels your literary passion in terms of both reading and creating? Do you have a bookish guilty pleasure that you're happy to share?
HK: In terms of reading I like books about spirituality most of all. Anything about near-death experiences, angels and spirit guides, metaphysics – books like The Alchemist by Paulo Coehlo and The Magic by Rhona Byrne. Spirituality also fuels my creativity – I've been the most productive in my life since starting transcendental meditation seven years ago.
My bookish pleasure is reading outside on a sunny day on the beach or by a river in Devon, where I live. Listening to birdsong as I turn each page is a divine feeling.
WO: What one piece of advice would you give an aspiring writer?
HK: Write every day even if it's just a couple of paragraphs and don't aim for perfection.
WO: Question from Twitter user: @grasshopper2407 Do you think there's a profound difference in writing for children and writing for adults?
HK: Yes I do! You can go wild crazy with your imagination when you write for children: in everything from the names you give your characters, to how they talk to each other, which can be exceedingly rude/silly and anything in between. Children will go with it and laugh out loud.
Adults tend to overthink the same situation, wanting more technique in the writing, or more explanation for why someone might be doing what they are doing.
WO: Can you tell us anything about future projects?
HK: I'm exploring both a book of poetry on the theme of colonialism and also a non-fiction work, which needs some editing, on resolving trauma as a result of colonialism.
WO: Lastly, if you could choose one fictional animal/creature to be a pet or companion, who would it be and why?
HK: Black Beauty. Horses are my favourite animals: sensitive, of service and we could gallop off onto the moors when we're fed up being around humans!
You can connect with Hilda Kalap on Facebook: facebook.com/hilda.kalap and Instagram: @hildakalap1
Donna And Dermot On The Move: amzn.to/45i5Cvl
Donna And Dermot Heal: amzn.to/43gNDUt
Donna And Dermot Stand Strong: amzn.to/3BIykrW
Truth Be Told: Revelations For A Just World: amzn.to/3WrAbec
***** 
Issue 17 of Write On! is out now and you can read it online here. Find it in libraries and other outlets. You can find previous editions of our magazines here.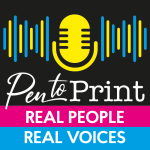 You can hear great new ideas, creative work and writing tips on Write On! Audio. Find us on all major podcast platforms, including Apple and Google Podcasts and Spotify. Type Pen to Print into your browser and look for our logo, or find us on Podcasters.Spotify.com.
*****
If you or someone you know has been affected by issues covered in our pages, please see the relevant link below for ​information, advice and support​: https://pentoprint.org/about/advice-support/
My bookish pleasure is reading outside on a sunny day on the beach or by a river in Devon, where I live. Listening to birdsong as I turn each page is a divine feeling.