Write On! Issue 5: Thoughtful Tuesdays – Minding the Gap in a Pandemic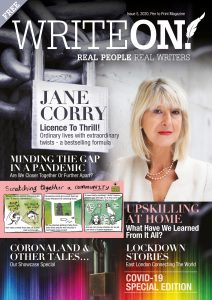 Welcome to the eight of our digital pull out pages, drawn from Write On! 5. Today's page is a look back at one of our favourite Thoughtful Tuesdays: Minding the Gap In A Pandemic. As we continue to face the repercussions of lockdown, issue 5 remains digital.
Our new season starts on Wednesday 29th July. The stories and ideas collated online will also feed into Write On! Issue 6. It is themed around:
A Kaleidoscope of Colours: We are living through a shifting landscape at the moment, this theme explores how we are adapting to the ever-changing, ever-swirling patterns of life.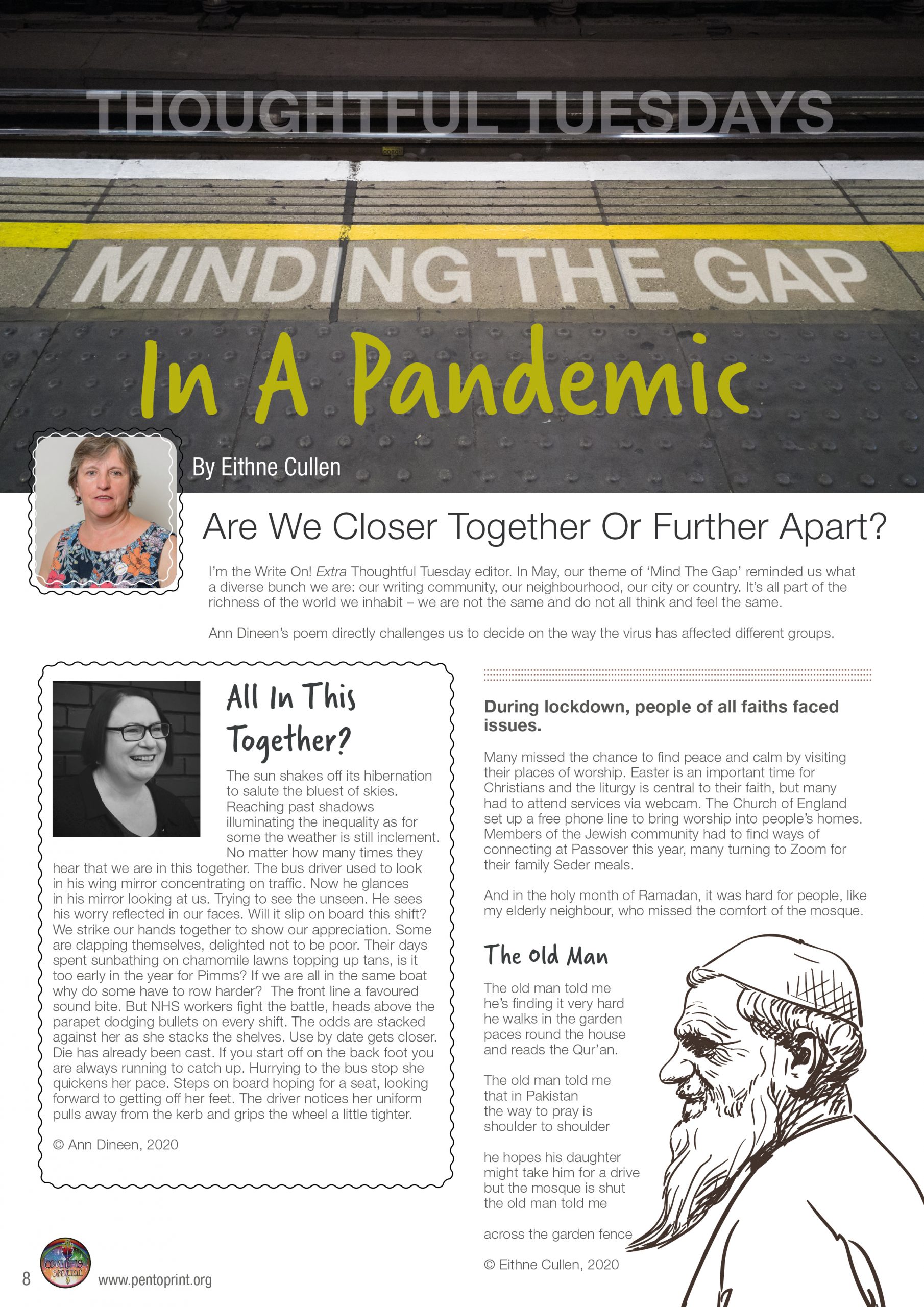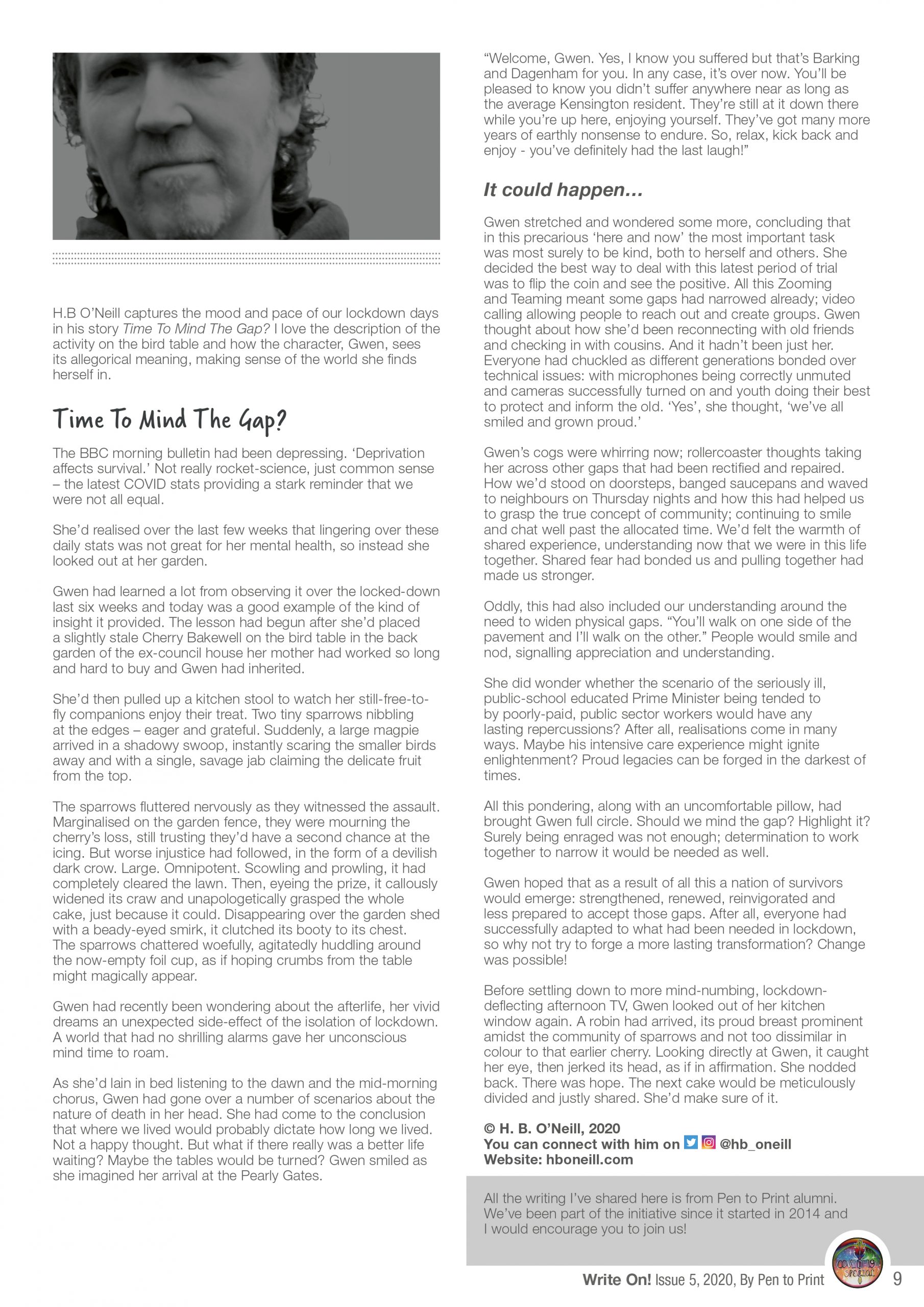 We are happy to accept written pieces (prose, poetry, essays, opinion), video or spoken extracts/ snapshots,  illustrations and artwork. To find out more about Write On! Extra as well as how to submit, please visit our Editor's Introduction.
Are we closer together or further apart?