As a… Writer: Eithne Cullen
This week's 'As a…' interview is all about Pen to Print alumnus Eithne Cullen.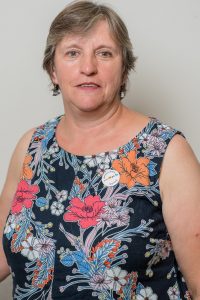 Eithne has been writing stories and poetry for a number of years. Her poems have had particular reach and she has seen them published in anthologies and magazines, even winning some prizes along the way. She loves to perform her poetry and has had several opportunities to perform, particularly at events with her poetry group, Forest Poets. She is also poet in residence for the Hysteria Writing Competition, which is being relaunched this year. 
Not to be outdone, her short story writing is also flourishing, with several being published in anthologies and a national magazine. Pencils and Other Stories is an anthology of some of her stories. Pen to Print has given her many writing opportunities. Not only has she attended number of classes and events – as a shortlisted Book Challenger she has also published two novels: The Ogress of Reading and Never not in my Thoughts. As a Pen to Print alumnus she is involved in supporting the programme in other ways also. Particularly notable is her involvement with the magazine, Write On! – for writers, about writing – which she supports as a volunteer editorial team member. 
WO: How would you describe your writing/work to someone new to it? 
EC: I see myself as a storyteller, really. I wake up with stories and poems in my head. I enjoy seeing my stories grow and change as I write them down, I love word play. I've tried lots of different forms and styles. 
WO: Can you tell us a bit about your latest book, 'Pencils and Other Stories'? 
EC: I decided to put a little collection of stories together. They were all stories which had been published in anthologies or had done well in writing competitions. I was pleased to see them together as a collection. 
WO: What inspired you to write in the first place and what inspires you now? 
EC: I've always been a reader and grew up in a house where books and stories were important. As an English teacher for many years, I encouraged my students to enjoy literature and develop their own voice through writing. Since I've retired, I am using my time to develop my own writing and voice. 
WO: The current issue of Write On! explores the theme of 'Roots on Routes', can you tell us a bit about your background as a writer and how you got published? 
EC: My Irish background gives me lots of ideas for stories and poems. Storytelling, songs and poetry are a big part of our culture. My routes into writing came from my own love of reading and literature, being a Londoner is also a big part of what makes me a writer. 
WO: What one piece of advice would you give an aspiring writer? 
EC: I always tell others to write every day, but don't really follow my own advice, even though I resolve to do so all the time. I also liked the advice I read in Write On! recently of getting up and moving away from the computer from time to time, I can get a bit stuck, especially moving files around when I can't think of what to write. 
WO: Can you tell us anything about future projects? 
EC: I'm looking forward to being poet in residence with the Hysteria competition when it launches in April this year, it's a great chance to engage with other writers. As for Pen to Print, I've really enjoyed seeing the way the initiative has developed and grown since I first became involved, I hope to continue my involvement. I have an idea for my next novel, but really need to get back to working on it and watch it grow. 
WO: Lastly, if you could choose one fictional animal/creature to be a pet or companion, who would it be and why? 
EC: I'd like to be friends with Piglet – Winnie the Pooh's closest friend. He is a small pig who loves acorns (sometimes called "haycorns") and helping his friends. He's timid and has many fears, but he can be brave sometimes. Piglet loves beautiful things like flowers, is very kind-hearted and keeps things neat and tidy. He sometimes has an inferiority complex, although his friends think highly of him. He is often left performing tasks better suited to someone bigger and stronger. I'd like to have him walking through the woods with me, giving me little snippets of wisdom and warm friendship.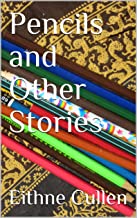 You can find out more about Eithne Cullen here:https://eithnecullenpoet.wordpress.com/blog/ and connect with her on Twitter: @eithne_cullen. 
Pencils and Other Stories is available to buy from Amazon. 
As an English teacher for many years, I encouraged my students to enjoy literature and develop their own voice through writing.