Friday Feature: Changing Habits For Changing Times
by Tessa Buckley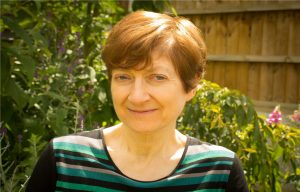 When we all went into lockdown, I had just finished writing Lady in Red, the third book in my Eye Spy series for middle-grade readers. I was ready for a new challenge and had an idea for a gritty, contemporary Young Adult novel. A period of enforced seclusion with no distractions, seemed the perfect time to start a fresh project, and I was eager to get going.
As a novelist, I am neither a planner or a pantser, but a sort of hybrid of the two. Before I start writing, I have a general idea of the beginning and end of the story, plus ideas for a few key scenes and a list of the principal characters. This time, because I was going to be  working in a new genre, I also did some preliminary research, drawing up character profiles for the main protagonists. As the streets around our house emptied of people, and the sound of planes flying overhead was replaced with birdsong, I was good to go.
Embarking on a new book is always a challenge. It requires focus, enthusiasm and a determination to keep going. This time, however, I was expecting it to be easier than usual. Peace and quiet, fewer interruptions, a project I had been planning for ages; the ideal time to write a novel. But as it turned out, it wasn't.
By the end of the week, I knew I was in trouble. I was having difficulty concentrating, the plot seemed to lack credibility and I had lost all confidence in what I was doing. I decided to take a break. Hopefully, things would look different in a few days, and in the meantime, I'd take the opportunity to catch up on some reading.
My normal choice of fiction includes historical novels, detective stories, some contemporary women's fiction, and the occasional psychological thriller. I had several unread novels waiting for me in my Kindle but, for some reason, none of them appealed. As with the writing, I was having difficulty concentrating. The plots seemed suddenly predictable, the characters stereotypical. After a while, I admitted defeat.
"What's happening to me?" I asked my husband. "I've lost my mojo."
"Don't worry. It'll come back," he said. "Do something you really enjoy to take your mind off it."
Wise advice. My favourite hobby is family history, so I opened up Find My Past and continued my research where I had left off, a few months before.
I have been an enthusiastic genealogist for almost twenty years, and over that time I have collected a huge amount of information, so much so, that relatives have frequently asked me to collate it all into a book. As I surveyed my collection of records, photos, and memorabilia, I thought, 'Well, why not do it now?' Unlike a novel, this wouldn't require a huge amount of imagination, which was seriously lacking at the moment. Instead, it was an exercise in ordering the available material. I could use my creativity to structure the book like a novel, with a hook at the end of each chapter to keep the reader interested, along with plenty of interesting background details to bring the past to life.
Around this time, I discovered a book that I thought I'd  really enjoy reading. It wasn't a novel; it was a biography of one of the UK's first women private detectives:  The Adventures of Maud West, Lady Detective by Susannah Stapleton. It proved to be fascinating on many levels, as it not only described some of the many cases she investigated but also, showed how Maud, who was a part-time journalist, used newspaper articles and interviews to disguise her real identity, glamorising what was often, extremely tedious surveillance work.
Having zipped through The Adventures of Maud West, I then embarked on Hallie Rubenhold's The Five, an investigation into the lives of the five victims of Jack the Ripper. Once again, it was a book I had no trouble completing. The worthy winner of the 2019 Baillie Gifford prize had me riveted from start to finish, laying bare, as it did,  the harsh realities faced by impoverished women in Victorian Britain.
So, what is it about the current situation that has changed my reading and writing habits? As a writer, I am used to spending long periods alone on my own, and so I assumed a period of enforced isolation would not affect me that much, either psychologically or emotionally. Although I missed being able to meet my son and daughter regularly, I was not aware of being either overly anxious or depressed by the situation. Cocooned in my comfortable home, looking out at our burgeoning garden, I thought I could temporarily put aside what was happening in the real world while I conjured up my own imaginary worlds, or immersed myself in other people's. It seems I was wrong.
I have come to the conclusion that the root of the problem is a sort of quiet, but pervasive, unease hovering just below the surface of my conscious mind; borne out of the strangeness of the present situation Despite being shut away in my ivory tower, I was still not able to completely ignore the world outside. We all face an uncertain future, especially those of us who, like myself, have underlying medical conditions. And perhaps, that is why at the moment I crave facts. Facts have a certainty about them. I think, that's why I now want to write non-fiction, using proven facts about real people who lived and laughed and loved just like us all those years ago. And why, I also want to read non-fiction: true stories about incredible human beings, many of whom survived far worse crises than the one facing us today.
Connect with Tessa at her website
Facts have a certainty about them. I think, that's why I now want to write non-fiction, using proven facts about real people who lived and laughed and loved just like us all those years ago.