Monday Memoirs: Bringing The Outside In
Introduced by Holly King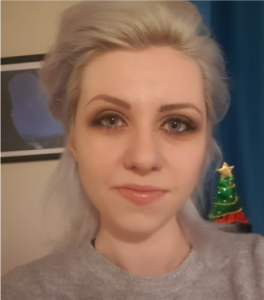 Can you believe it's Monday again? Does it feel like a Monday any more? How much has your routine changed? How much time have you saved by not commuting or putting on your work suit? Do you still listen to the radio, even though you don't need to listen out for delays and accidents on the M25? Do you miss your daily cup of coffee from your favourite coffee shop; the one you've hand-picked after weeks of testing out what each had to offer, your travel mug lying in the bottom of your work bag? And what about after; are you missing the gym, after-school activities, a creative club, a bite to eat with friends, a drink with colleagues, sitting down to watch the latest release with your partner?
As lovely as the weather is, and the beauty  nature we saw last week in our Senses Of Nature theme, we're still spending a lot more time inside our homes than we're used to, with everything from dentist to hair salon trips being postponed. While learning new skills and increasing the amount of time spent with family is a great switch in direction from how we used to fill up our days,  can anything truly replicate the feeling of a warm tub full of popcorn in the cinema, or a cappuccino from Black Sheep coffee (my loyalty card stays in my purse, forever half-filled and five stamps away from completing its quest)? Well, as it turns out, we're an imaginative bunch and imagination can take you pretty far when you're in lockdown.
This week, we have tales of people Bringing The Outside In and getting creative, with a humorous poem about just how hectic lockdown life can be, and Wallis Eates's latest strip.
Next week, our theme is Value vs Values. Submit your work to us via pentoprint@lbbd.gov.uk and showcase your creativity.
VIP Section by Janki Parmar
My partner and I moved to Auckland in New Zealand in January 2020. A new adventure and a new beginning. All was well until the dreaded COVID-19 swept through the globe. Hearing the words 'unprecedented times' started to feel like the norm. It became a drinking game at my house!
Thankfully, lockdown happened promptly in New Zealand. What wasn't great was the cabin fever that kicked in not long after lockdown. With no family or friends in New Zealand, we turned to each other for moral support and entertainment to get us through the 'unprecedented times' (…and drink). Let's just say we found our inner child.
We missed the experience of going to the cinema. We missed the whole shebang: from finding the closest parking bay, sneaking our own food in  (let's face it, no matter what part of the world you're in, cinema snacks are costly), to timing loo breaks to avoid missing the best scenes. We missed the small things we took for granted. With all the stress that comes with isolation, I decided a date night was in need.
I very badly drew up two makeshift cinema tickets using sticky notes, adding dotted-on lines to tear off once seated. I asked my partner to queue up outside our bedroom. He had grabbed a bunch of random food from the pantry to sneak in, with his ID and ticket in his hand. I opened the bedroom door, greeted him with a big smile and the finest customer service imaginable. I asked for his ID and ticket and politely reminded him, "Sorry, Sir, this cinema does not allow outside food into the screenings. Please leave your snacks behind " At this point, we nearly burst out laughing. I held it together and informed him that, because of his VIP ticket,  the manager had arranged a limited-edition snack hamper by his seat. He looked over and gazed at the pile of snacks and drinks.
That was our take on experiencing normality. We brought the outside in.
Our laughter roared through the house; shoulders shaking, heads nodding and faces beaming.
A great memory during  unprecedented times  (and… drink).
Connect with Janki via her Instagrams: @Ja_cia and @jankip91 and follow her travel vlogs on YouTube: Jnr Travel
COVID Corks! By Gillian Lunnon (The Drouthy Poet)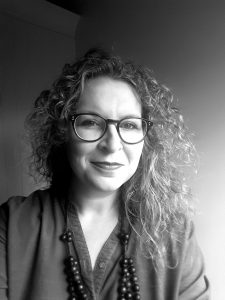 The COVID corks are taunting me!
You've been drinking too much wine!
You could have been so productive during lockdown, instead you waste your time.
You could have finished that online course or even written a book
Instead at day's end you put your feet up and drink wine – count the corks – just look!
Oh the COVID corks goad me;
What happened to the poignant photo diary you started, chronicling this momentous time?
You recorded each days' beautiful ups and tumultuous downs, but now you just drink wine! 
You could have used your evenings to exercise along with the fitness guru Joe Wicks
You'd have an amazing body, instead you complain he's an annoying prick!
The COVID corks try to torment me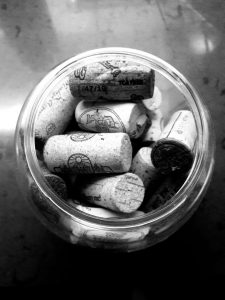 But to be honest, right now I don't give a damn!
Because today….
I sang endless jolly songs about jolly phonics and tricky words;
Danced along to GoNoodle and "Exercise, rhyme and freeze" which is frankly most absurd;
Played spelling games, counting games, mindfulness games,
answered a MILLION bloody questions – all too often the same;
explored habitats, examined food groups,
investigated whether earth-worms poop;
sourced age-appropriate information on Ancient Greece and climate change, tidied up a mountain of assorted toys;
watched favourite clips about planets and the universe to calm an anxious boy;
Dealt with various tantrums, tears, whinges, fights and moans;
Squeezed in family catch-ups by skype and telephone;
Shushed the kids SO many times "Daddy's on an important work call"
Out on the daily walk, warned that running and screaming full tilt down a big hill, could result in a nasty fall!
Researched and ordered facemasks…just in case… as the advice seems to flip and flop;
Put the final touches to that all-important elusive online order for the weekly food shop;
Add in cooking, "fun" baking, cleaning up the fallout, cooking again, more dishes piled deep,
Then bedtime and a worried little girl who will not go to sleep,
She wants to go back to school, but is June too soon, will she get sick?
Stories, cuddles, more stories, more cuddles, that seems to have done the trick.
At last, all is quiet, all is still
How many hours till bedtime? – just a few
Will I do that online course?
Will I b*ggery, pass me that blessed corkscrew!
You can connect with Gillian and read more of her poetry through Facebook
A Paintbrush Will Do Just Fine by Mandy King
Friday night has always been 'date night' from the first time I met my husband Marcus. He bought me flowers and a lottery ticket, then took me out to a Thai restaurant. Throughout the years, this tradition has ebbed and flowed. As our family grew, we bribed the children with goodies to keep them entertained while we ate our dinner together at the candlelit dining table, no longer able to go out as often as we used to. In later years, Marcus would nip out before dessert to collect a daughter or deliver a son as their Friday nights got more interesting too. Finally, when they flew the nest to Uni or flats of their own, we renewed our love of restaurant dining on a Friday night. Throughout the years, the flowers and lottery ticket always remained.
That was until COVID-19. The local florist closed, the supermarket queues were enormous and, as a self-employed partnership, money became tight. Like so many of us, we focussed on what we could do to get through these tough times, putting aside thoughts of restaurants, pubs and holidays. As the weeks progressed, hair salon and beauty therapist appointments also fell by the wayside, along with gym sessions and browsing in shops.
On Monday, I finally decided my lockdown hair had gone beyond ridiculous and, armed with advice from my lovely hairdresser, I found myself in a never-before-trodden aisle in Superdrug, looking for home hair colour to cover my grey roots.
Make sure you get a 7 or 8,  my hairdresser Sarah messaged. Who knew they actually had numbers?! So, with said number 8, L'Oréal 'because I'm worth it' hair colour, I trotted home with high expectations. My hopes were quickly dashed when I realised I would need to be some kind of contortionist with orangutan arms to be able to reach any part of the back of my head. So hubby stepped in, offered to increase his lockdown skillset and following a quick tutorial from Sarah, decided he was the next Vidal Sassoon in the making.
After careful preparation (covering every inch of both myself and the bathroom floor) and endless reassurance that yes, Marcus would be extremely careful, and no, he would not make a complete hash of it and yes, he would stop if he felt it was too much for him, I felt ready to let him loose on what had taken Sarah 25 years to achieve.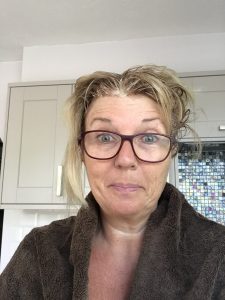 That was until we realised home hair colour does not include a brush for your roots. Unperturbed by this minor setback, Marcus re-appeared with a small paintbrush, stating it would do the job 'just fine' and so, with closed eyes and held breath, the painting began.
While waiting for the colour to work its magic on my roots, Marcus brushed up on his hairdresser customer service and asked if I was having my hair done for any special occasion; perhaps a 'date night'? As the days are currently blending into one and Monday night could easily pass for Friday night, I wholeheartedly agreed. After getting over my initial feeling of it all being a bit silly, I styled my newly-coloured hair, applied make-up for the first time in weeks, squeezed my lockdown-expanded body into a dress and even donned a pair of heels!
We had cocktails in the front garden, much to the amusement of our neighbours, until our table was ready in the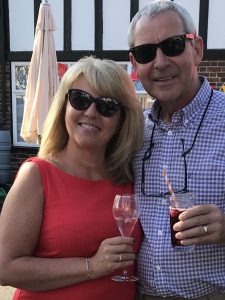 back garden. My husband cannot cook, but he does order a mean takeaway, which was served on the best china, with wine drunk from the crystal glasses usually displayed in the front room cabinet. He even managed a bunch of petrol station flowers and a lottery ticket! We ended up dancing in the garden until much later than we intended, giggling like naughty children caught staying up late on a school night. It really gave me the boost I needed and we regained some feeling of normality as well.
It's my turn to plan the next 'date night'.  I've heard some UK theatres are streaming shows you can watch on your TV; or maybe a cinema night with hot dogs, beer and popcorn.  I might even get my nails done next time.
A Trifling Adventure by Wallis Eates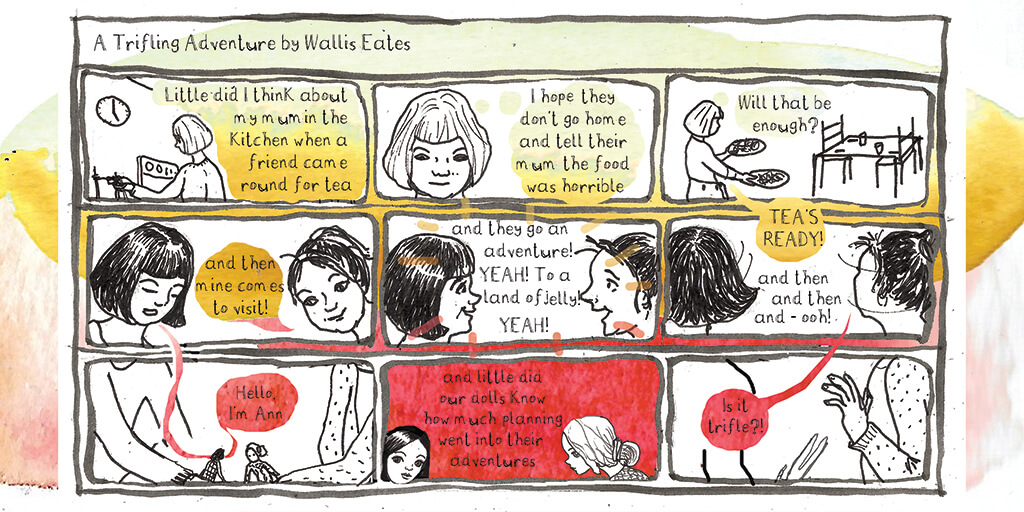 Visit Wallis's online shop – www.etsy.com/uk/shop/WallisEates
She is also involved with several initiatives:
Like An Orange – a graphic novel about brain injury and creativity funded by the Arts Council National Lottery and crowdfunding with publishers Unbound Books. To support, please visit here: www.unbound.com/books/like-an-orange
Wings – a visual storybook from prison. Coming soon. Please get in touch for more information. In the meantime, you can visit here: https://www.kickstarter.com/projects/littlemule/wings-a-make100-visual-storybook-from-prison
Wallis is also the London co-ordinator of Laydeez Do Comics – https://laydeezdocomics.wordpress.com/
Connect with them on Twitter: @laydeezdocomics
We're an imaginative bunch and imagination can take you pretty far when you're in lockdown.