Thoughtful Tuesdays: Bringing The Outside In
by Eithne Cullen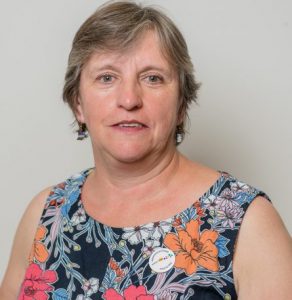 The theme for this week's magazine is Bringing The Outside In. We thought this was a good topic as, in these lockdown days, we're all trying to bring the world into our homes in a number of ways.
I've been settling down to watch streamed theatre and loving it. I am one of many who meet my groups in virtual meetings: girls to drink wine with, family to play games with, poetry groups and Pen to Print meetings about this very magazine.
I don't think I've WhatsApped or been WhatsApped as many times in all my use of that app as I have in the last ten weeks.  And I have to give myself days off Facebook, mainly for my sanity: I can suffer from information overload and have also experienced some negative interactions.
I've been to an online literary festival, I'm joining an online writing course today and have just had an invitation to a virtual garden festival.
While we continue to find relaxation and calm in gardens, Company Drinks have invited us to join Shaun in the Grow Club Garden for a guided mediation to help us appreciate the tiny details all around us.  It's Wild + Well: Mindful Garden Exploration and you can find it at: https://vimeo.com/419342158Join
I'd like to use my page this week to write about a much older way of bringing the outside in.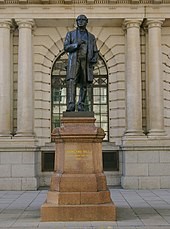 If, like me, you grew up in Tottenham, you might well recognise this man, originally from the Midlands but claimed by Tottenham, where he lived in the 1840s (at Bruce Castle). This statue is in the city, near the Postman's Park. Rowland Hill is, of course, famous for inventing the penny post, which was the founding of the postal system as we know it.
We all depend on the post for a number of things, from sending postcards from holidays to sending and receiving important documents.  If you don't believe how important it still is  in lockdown, just look at the queues outside Post Offices.
You might also, like me, have worried about the safety of our postal workers who put in long shifts and work in crowded sorting offices, where social distancing might be difficult.
I mentioned our neighbourhood WhatsApp group in a previous article. It's been buzzing away in lockdown and brought a little drama to our lives in the last couple of weeks. It began with a passing comment: "Have you all been getting your post?" The conversation developed over a few days. No, we hadn't had our post for a couple of days. Yes, we were expecting a package, a bank card, a letter from abroad. What was happening to the post? People who work from home had some specific concerns, waiting for something they really needed.
A little mystery began to grow, developing in the conversations. It brought to mind the series older readers may remember from the 1980s; The Beiderbecke Affair. We were in our own little drama series.
It was unanimously declared that we all really like our postie and enjoy his friendliness when he's out on his walk. The complimentary comments soon took on a shade of concern, of worry really. Was he all right? And the whole road was on postie-watch. He didn't arrive. Our concern grew.
Then a neighbour was able to question a different postal worker, who said our postman was on annual leave and it was not possible to have his route done by another postman. One of our members messaged: Excellent – we can step down from DEFCON 1.
Our relief was weighted with concern and a genuine interest in the postal workers' lot in COVID times. They are short-staffed because so many have gone on sick leave. There is a concern about social distancing and we learned that postal workers, like ours, are not allowed to postpone their booked leave until lockdown is over. Of course, we'll all be glad to see him on his return. There's a suggestion we put notes on our letterboxes to thank the postmen and women who do this job in all weathers and in all conditions.  And, of course, one of the members of the group reminded us he'll be returning  to a backlog.
The sound of letters falling through our letterbox last night came as a relief that normal service is resumed, though he was working very late to bring the outside in for us.
Write On! readers have brought the outside in by sending their pieces for us to read and share. You can see so many of the pieces they choose to share on the Wednesday Showcase and all our pages. I was delighted that this poem was sent in and am even more delighted to be sharing it here.  Many thanks to poet55, who captures a lockdown mood and voice so effectively:
Lockdown
Jus because u in a lockdown and caan leave u yard
No mean say u fi let go
An live in a bed from marning til dawn
Leave off de wig an comb u hair
U fi get up and bathe
Rub de foot bottom
No mek it favour grater
Grease de scale pon de leg or it will favour alligator
Moisturize wid coconut oil
Don't sit down a wonder wen it a go done
Plan wat u a go do fe now
Discard the night clothes
Weh tun day wear
Dress up in u best
Like u a go somewhere
Pickney nah go a school
Them still have fe eat
Give them two dumplings
To satisfy their needs
No mek de pressure bear down pon u
Fine something fe do
Sort out de yard
Get rid of de crosses
Weh u store fe decades
Same way dis a something
Come
a same way it have fe go
Follow de rules cause
Lockdown is not forever
Be safe
BIC@poet55
On the topic of Bringing The Outside In, there are many lovely podcasts and recordings we can listen to. Lots of musicians (amateur and professional) are doing live streaming or recording pieces for us in lockdown. Orchestras and choirs are joining on all kinds of platforms,  co-operating  in  order to produce music to share; from songs to symphonies.
I heard a poet friend reading a beautiful poem called A Kind Act on Youtube. She wrote, recorded and shared it for Breathing Space, for their #catchingkindness series. The series runs in parallel to their online course #Kindness Behaviour Training.
Thanks to poet and creative activist Saradha Soobrayen for sharing this piece, which expresses her appreciation of nature,  the kindness of people in general and one in particular.
You can hear the recording by following this link and find out more about the campaign @LondonBreathing and on www.facebook.com/BreathingSpaceLBC and tune into www.breathingspacelondon.org.uk for future online courses.
So much of what I've experienced in the last week or so has come through recommendations from friends and family. I was thrilled when my brother introduced me to this project: https://whitmanalabama.com/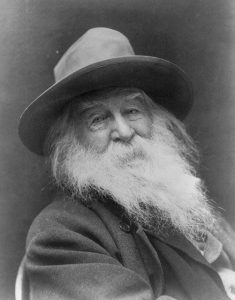 For two years, film-maker Jennifer Crandall has criss-crossed the deep Southern state, inviting people to look into a camera and share a part of themselves through the words of Walt Whitman. The 19th-century poet's Song of Myself which many see as a quintessential reflection of American identities.
The filmmaker says:
I believe in listening and I believe in creating spaces intimate enough for voices to be heard. I believe in Alabama and her people. So I wanted to try to amplify her voices. To do this, a patchwork team of us set out and began to make a 52-part documentary film. 
We criss-crossed the state, made acquaintances with strangers and asked: "Might we pull out our cameras to capture a few tiny moments from your life?" 
And people said yes! (This still surprises me every time.) 
And then we said: "There's a catch. Can we do it while you read some poetry?" I have to say, you Alabamians stepped up to the plate. You said: "Yes, I believe that'd still be all right." 
Thank you. We appreciate you working with us to create a space where your voices and the voices of others can be heard. We enjoy listening and learning from you. And we expect others will too. 
For those of you out there we haven't yet met, we're not quite done, so don't be surprised if we come knocking on your front door.
Jennifer isn't knocking on our doors … but there's a chance for anyone who wants to participate in the process. You can record some lines of the famous Whitman poem and upload them to the website.
I'll share a little of this (very long) poem, here, with you.
Song Of Myself, 1 [I Celebrate Myself]
Walt Whitman – 1819-1892
I Celebrate myself, and sing myself,
And what I assume you shall assume,
For every atom belonging to me as good belongs to you.
I loafe and invite my soul,
I lean and loafe at my ease observing a spear of summer grass.
My tongue, every atom of my blood, form'd from this soil, this air,
Born here of parents born here from parents the same, and their parents the same,
I, now thirty-seven years old in perfect health begin,
Hoping to cease not till death.
Creeds and schools in abeyance,
Retiring back a while sufficed at what they are, but never forgotten,
I harbor for good or bad, I permit to speak at every hazard,
Nature without check with original energy.
And finally…
We're carrying on celebrating ourselves and our writing here at Write On! Extra. We're planning the next couple of issues looking at the things we value and wondering whether values have changed in times of COVID -19. We welcome submissions on this theme or any of your writing.
You can read the current issue of Write On! magazine online, just click here. 
In these lockdown days, we're all trying to bring the world into our homes in a number of ways.