Monday Moments: Characters We Love To Hate
Introduced By Amber Hall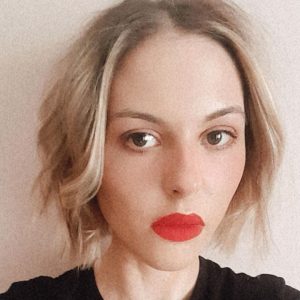 This month marks the start of our new theme: 'Literary Passions And Guilty Pleasures.' I've been thinking about how we're often most drawn to flawed characters in storytelling. These characters drive the plot forward, yes, but I think it goes a little deeper than that.
I wonder whether it's because dysfunctional characters, with their foibles and fallibilities, are truer to life. After all, no one is perfect. There's something inherently 'human' about them; their flaws are usually relatable in some way.
Anti-heroes are often the most compelling. From Heathcliff in Emily Brontë's Wuthering Heights to Phoebe Waller-Bridge's titular character in Fleabag, literature, film, TV and theatre is littered with iconic anti-heroes who captivate and infuriate audiences in equal measure.
Unlikeable characters, when they're written well, are often more memorable than the out-and-out hero. When writers dig a little deeper to uncover their layers, these complex characters can become the most fascinating part of the story.
Someone once told me any character can be sympathetic if we know the reasons for their behaviour. A thief is a thief until you explain he's homeless and starving. Life isn't black and white, and the best stories aren't either.
The pieces I've chosen this month explore this idea, asking us to think about how imperfection can be more engaging in storytelling.
In this prose piece, Mary Walsh explains why every story needs an antagonist; encouraging us to explore the narrative purpose of these characters and showing how villains can sometimes teach us valuable lessons.
Why Stories Need A Villain
If, like me, you're an avid reader, you will no doubt have a list of characters you love from books,  films, TV or theatre. But what about the characters we love to hate? Without them, the story would be pretty dull. For instance, Rapunzel would never have been locked in the tower by a hair-obsessed witch, and Snow White would never have bitten into the poisoned apple; she'd probably be living happily ever after in the forest with her prince, seven dwarfs and a bunch of singing animals.
Some of these characters are so evil they leave us with a sense of unease, even after they have met their just desserts.
Joffrey Baratheon and Roose Bolton are two that spring to mind from the Game Of Thrones saga.  Devious, cruel, sneaky, arrogant and at times breathtakingly evil. However, I'd also put Sansa Stark under the heading: she was naïve and arrogant, starting a chain of events that would bring ruin to the House of Stark, not least of which was the beheading of Ned Stark (played by Sean Bean).
These characters give us something to focus our anger on. They battle against the good and are sometimes rewarded in the short term. As writers, these characters are essential; they allow us to broaden the perspective of our main character, make them face challenges and hopefully emerge triumphant!
I hated Scarlett O'Hara in Gone With The Wind: she was selfish, vain and heartless. But she was also willing to help wounded soldiers of the civil war.
So why do we love these villains? The research, conducted by Jens Kjeldgaard-Christiansen at Aarhus University in Denmark, suggests our love of evil villains is rooted in evolutionary psychology. The human mind loves a mystery, and villains are pretty mysterious.
Miss Havisham in Great Expectations is a prime example. Dickens presents a woman badly wronged by her fiancé who leaves her at the altar. So great was the shock, she lived among the detritus of her wedding for years afterwards. But Estella, her ward, was groomed to be cruel and indifferent so, although we have a certain amount of sympathy for Miss Havisham, it's cancelled out by her treatment of Estella.
Dickens created many villains we all love to hate. Sometimes, these are the characters we remember more readily than the hero: Scrooge, Fagin, Bill Sykes and Uriah Heep are just some examples. There are lots of characters we love to hate in the Harry Potter series, too; not least Voldemort!
The villain can have a good effect on the reader, especially when they see cruelty and injustice in the characters. In Matilda, for instance, Miss Trunchbull teaches the reader that bullying behaviour is unacceptable.
Our hero would never become a hero without a villain. In most stories, our hero is living their life normally, until the villain causes them to act differently. Will they stay and fight? Will good win out over evil?
Villains give stories an extra dimension. When writing them, you should treat these characters as you would your main character, for they are just as important. I, for one, will keep loving to hate these villainous beasts – even if I do have to hide under the duvet after reading!
© Mary Walsh, 2023
Connect with Mary on Instagram: @marelwa60
*****
Next, we have a piece by Kate Dulson, who I connected with via the Working Class Writers Network. I love the pace and poetry here and how she explores the link between tattoos, the working-class experience and bloodlines. It's an embrace of imperfection, of the stories we carry with us.
I Wear My Family Flower, Flaws And All
Getting off the train nursing a newborn tattoo, my catch-all cover-up cardie slips down. A scrape, sharp intake of breath. Gasp doors open. We slip away from the prying eyes. Suffocated clots under cling film. Smothered ideas reformed on skin-deep canvas. This is what I carry. Memory flower flaws unearthed. Manchester worker bee. Dragonfly days lasting years. Waves washing over. Caught freeze frame. Tied timeless down. Slowly slipping further. Pouring into scars. Inkwells pool drool pores. Stretched skin pulled tired, duvet close over chalk-white bones.
The scratching doesn't hurt like it should. Thousands of needles dragged through flesh leaving lines of doubt and desire. Inscribing loss. Holding onto water. Mercury moments slipping through tired train eyes. Resting on wave crests. Sap soap scum later they sink spin away. Piercing brief feeling drained down to the sea. Return as rain soaking the same skin. Clinging to hope upturned eyelashes.  Numb clouds threw it back in my face.
I can't feel anything any more. Trains of thought chunter past without stopping. The next station is nowhere you can hope to be. Mind the gap. Between there and where everyone else is. Singing wringing hands flinging arms. Bursts of joy. Emotions flying free. Calling for dawn. Mine murmuration coil inside invisible spaces. They stop, twist turn back, pulling the others in tow.  Come back to me. Find me. In plain sight. Sky high on adrenaline. Tangled in mid-air. Thought skeins of prickly Scottish wool weaving regret blankets for horsehair houses.
If I stop to think then I won't go back. Once the box is opened, it will all tumble stumble out. Foot-in-mouth jokes. Gallows humour. Death masks. All of everything I don't have the words to say. Say nothing. Hold onto the taste. Roll it round my tongue, blood bitten. Chewing the fat from bones brittle burned. Throw me on the fire and watch me burn. A quick husk fizz. Then air ashes. Brushing your cheek. Soot-swiped eyeliner. My charcoal soul makes you look better. Enhances your wide-eyed wonder. Another cover-up. I'm already gone. Burned out with the weight of knowing what lies beneath the skin. Seeing what lies at the back of my eyes as I sleep. The raw scratch of twinge guilt as I leave them behind. The dull ache as I fail to listen to the beautifully normal loves and lives. The ones who know everything and nothing of what we feel inside.
I know I'm broken. Split shards skin shattered across my body. You wince when you see the stories peering through. Stare at my outstretched arms. "I bet that hurt." I'm monstrous. Ink stitched together of others. Displayed for your scare stare. "Why did you get a tattoo? You'll regret those when you're older." I doubt it. They shall not grow old as we grow old. These skin stories will fold over. Envelop me again. Seal inside the soul sucked empty. Catch my breath. Gasps of ink dripping pasts. They claw coil under pretty colours. Pull it back into my veins. Hold it close. Hold me. Remember me. Flaws and all.
© Kate Dulson, 2023
Follow Kate on Twitter: @authorKateDulson and Instagram: @katedulsonwriter, and read her work on Substack: katedulson.substack.com.
*****
Lastly, we have a piece by Niema Bohrayba, who writes about the complexity of the characters in the TV series Succession. As she explains, this is precisely what makes them so compelling – even if they're not particularly likeable. Please be aware, this piece contains spoilers.
Looking At The Layered Characters In Succession
When I first saw the trailer for the last season of the TV series Succession, I thought it would primarily be about the inner workings of what goes on behind the scenes to replace an outgoing CEO of a family-owned multinational media company. The company was founded by Logan Roy, with three of his four children trying to position themselves for the role of incoming CEO.
And to a certain extent it was. However, as I settled into binge-watching the first three seasons in readiness for the final one, it dawned on me that, for the first time ever, I was watching a TV show where most of the main characters were self-centered, with few, if any, redeeming qualities. So why couldn't I resist watching more of this vacuous family in action?
I think I was drawn to how wounded the Roy children were and I felt empathy for them. On the surface, Connor, Kendal, Roman and Shiv have everything: health, elite connections and wealth. However, despite this immense privilege and them being fully grown adults on paper, it's as though they're playing at being grown-ups and are never quite able to 'be' fully embodied humans. The scars of them growing up with cruel and emotionally abusive parents have stunted their growth, leaving them incapable of developing any meaningful relationships with each other, or with the people around them.
The opening credits give us clues as to how trapped the Roy children are in their monotone childhoods. We only ever see them as children, endlessly indulging in expensive pursuits. Their father is there, but never engaged in what they're doing. Instead, he looms as a distant figure. They're aware of his presence and crave his attention, but never succeed in gaining it.
This translates into the Roy children's existence in the 'adult' world. There's never a shortage of expensive things and experiences, but what they crave most is their father's approval. To them, being named as his successor is the ultimate seal of approval. This is troubling to watch, as Logan is abusive towards his children even as adults, with never-ending insults. On one occasion, we see him hit Roman, leaving us thinking how they navigated his behaviour when they were children.
When we initially meet the family, the siblings seem to have their life paths planned out. Connor (the eldest) has his heart set on a career in politics, Kendal works in the family company with hopes to take over from his father one day, Roman is busy being Roman, and Shiv has carved out a career as a political strategist.
Throughout the first three seasons, Logan toys with his children, implying to Kendal, Roman and Shiv at different points that they will be named as his successor. We can't know for certain if he ever meant it and then changed his mind. However, we do know that, shortly before he dies, he tells them he doesn't think any of them are 'serious people.' In fairness to Logan, I begrudgingly agree with him; even though his children's incompetence is a result of his cruel parenting.
In the end, none of the Roy children succeed their father, and they're all left seemingly broken by the experience. They've proved to be incapable of loving anybody, even themselves. I was initially cheering Connor, Kendal, Roman and Shiv on, because I wanted them to break free from the shackles of their childhood. However, they demonstrated time and time again their incapacity to do so, destined to be trapped in an endless loop of emptiness and isolation, just as they were depicted in the opening credits.
© Niema Bohrayba, 2023
You can connect with Niema on Twitter: @NiemaBohrayba. 
*****
Cconnect with me on Twitter: @amber_marie_123 and Instagram: @amber.marie.123
Don't forget to submit your work to us via pentoprint@lbbd.gov.uk.
Issue 17 of Write On! is out now and you can read it online here. Find it in libraries and other outlets. You can find previous editions of our magazines here.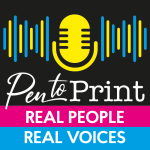 You can hear great new ideas, creative work and writing tips on Write On! Audio. Find us on all major podcast platforms, including Apple and Google Podcasts and Spotify. Type Pen to Print into your browser and look for our logo, or find us on Podcasters.Spotify.com.
*****
If you or someone you know has been affected by issues covered in our pages, please see the relevant link below for ​information, advice and support​:
Unlikeable characters, when they're written well, are often more memorable than the out-and-out hero.