Monday Moments: Recipes For Success
Introduced by Holly King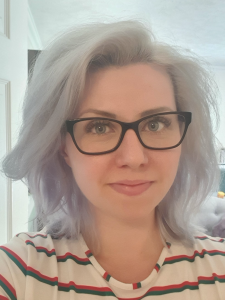 I love cooking; seeing the ways all the ingredients work together to create a dish that I know all the components of. I like adding in the spices, different vegetables, and seeing an explosion of colour bubble over.
I also like a good plan, a recipe to ensure I do something right the first time, don't look silly in front of others, and understand the parameters of the task. But a few years ago, I had to throw away the recipes I had collected because the ingredients weren't the best option for my health. I searched for other recipes, alternatives to the way I used to eat, but they didn't fit other goals I had either. I soon realised that following a recipe created by someone else would never fit me individually. I could compromise on some of my goals if I followed the recipe exactly, or I could take the recipe, see what each ingredient brought in terms of flavour, texture, consistency and colour, and adapt them to fit my personal requirements.
If I'm being too subtle (a complaint I've never received), then let me be direct: this can be applied to all areas in our lives. No one else's recipe will work one hundred per cent for you, and not even one of your own tried and tested methods means we can't shake things up, find a better way, incorporate new skills and ingredients.
So, give into the unknown, to the future, to the fresh perspective only you can bring. You have all the ingredients to make something great; now go mix them all together in your own way – and remember to always taste!
Kicking off our first feature for 'Recipe For Success', is the work of Executive Chef of The Ritz-Carlton Hotel in The Kingdom of Bahrain: Yann Bernard Lejard (YBL). He oversees 14 outlets, banquet and catering divisions and leads a brigade of 150 chefs.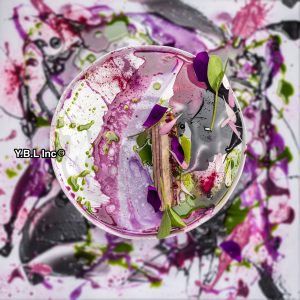 Born in Paris, YBL graduated as Chef at the age of 16. He then worked in one, two and three Michelin star restaurants, as well as international leading hotels across 20 countries. From his early teens, YBL expressed his emotions and artistic talents in street art and, in 2012, he decided to create a modern food visualisation approach, incorporating art in his culinary work through audacious plating and photography.
YBL is a pioneer in the art of plating, leading the way in the visual food presentation, pushing boundaries to the extreme. His original early work, where we see a black background and a white plate, inspired thousands of followers. It has since evolved  to a completely new plating movement on a larger scale. Now defined as 'free plating', it closely resembles the work of a painter.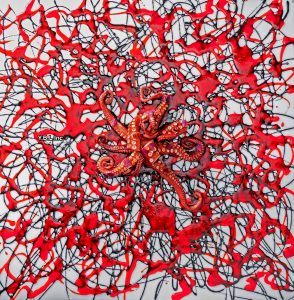 YBL's motto is to 'dare' and, looking at his art composition, we understand the importance of the word. Food photography and food art enhances this artist's primary passion. He makes us eat with our eyes and never forget the most expected sense: the taste!
YBL performs across the globe and he is currently finalising the first-ever Food And Art book in collaboration with the famous Brazilian photographer Sergio Coimbra.
(Photo credits Thanooj Thampy (CE). Insta: @thanoojthampy)
Connect with YBL: Y.B.L Inc. | Facebook
Yann Bernard Lejard (@yblinc) • Instagram photos and videos
Yann Bernard LEJARD (@YBLTwitt) | Twitter
http://www.youtube.com/c/YBLIncYannBernardLEJARD
*****
Next, Naturopath Stefanie Kerwin shares her top tips for maintaining good health:
Recipes For Success For Your Health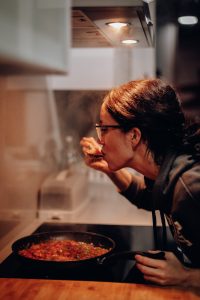 Having good health has never been more important. With metabolic illnesses rising in the news in 2020 as a major risk factor for contracting COVID-19, and with Diabetes, Cancer and Fatty Liver Disease numbers increasing at a concerning rate, we must prioritise our health. Did you know your hormonal health is very closely related to having healthy blood sugars? There has never been a more important time to learn how to balance blood sugars and enjoy the benefits of being a healthy weight, with stable hormones, improved immunity and reduced inflammation.
Balanced blood sugar levels are crucial to a healthy and prosperous life (not just for diabetics!), preventing disruption of your body's functions and helping your overall health. Here are a few foods to add to your diet to help with that:
1. Greens
You can never eat too many greens! They are called 'Superfoods' for a reason. Full of antioxidants, they alkalise your body, support detoxification and help increase your energy levels. Go for nutrient-dense, low-carb greens such as spinach, kale, Chinese leafy greens, broccoli, cabbage and silver beet. These are also very rich in protein and calcium, providing multiple benefits. You can toss these greens in salads with olive oil and chunks of salmon.
2. Protein
Protein is essential for slowing down glucose absorption in your body, which helps to regulate your blood sugar levels. Add foods to your diet that are packed with protein, like wild salmon and other types of fish, organic or free-range chicken, beef and other lean meats, Greek yogurt and eggs. Try snack ideas such as celery sticks dipped in all-natural peanut butter; this is rich in protein and contains good fats.
3. Low-fructose fruits
Fruit is always a must, but for blood-sugar-specific management, choose fruits that are low-fructose, such as raspberries, strawberries, blueberries, kiwi and blackberries. You can snack on them throughout the day, toss them in your salad, smoothies, or enjoy with sugar-free yogurt with a sprinkling of seeds and cinnamon – yummy!
4. Herbs and spices
Herbs and spices are natural supplements for balancing your blood sugar levels, adding flavour and helping your hormones. For example, the spice turmeric contains anti-inflammatory properties, and cinnamon is a well-researched spice to help prevent/manage Type-2 diabetes and regulate blood sugar levels. A teaspoon daily in a smoothie or sprinkled over yogurt and berries is a great way to add this to your diet.
5. Low-calorie drinks
Cut out sugary, high-calorie drinks from your diet; instead, add drinks such as cinnamon tea, lemon water, and cucumber juice. If you like fizzy drinks, one to two sparkling waters daily with fresh lime or lemon is a great substitute, but shouldn't replace still water consumption.
6. Whole-grain foods
Whole-grain foods that are also rich in protein, such as millet and quinoa, provide and store energy without causing spikes in your blood sugar levels.
7. Beans
Beans are a good source of protein and are low carb and rich in fibre – all important factors. Hummus, lentils and garbanzo beans are also good examples. Tip: soak them the night before to promote easier digestion.
8. Nuts
Nuts such as almonds and walnuts contain healthy amounts of fibre, protein and good fats, and are a great snack option.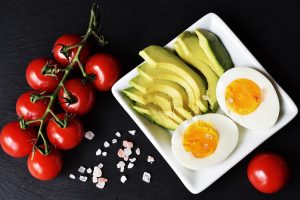 Try balancing your blood sugar the natural way by changing the way you eat – you'll be amazed at the difference.
To your radiant health!
Stefanie Kerwin BHSc WHM, Adv Dip Hom, Naturopath, Educator
Connect with Stefanie: https://www.aurora-wellness.co.uk/
Download Stefanie's FREE 2 Day Sugar Cleanse.
You can also follow Stefanie for top health tips on how to maintain great health and energy: https://www.facebook.com/aurorawellnessclinic
*****
Next, Claire Buss shares her thoughts on this week's theme, inspiring me to write my own list:
My Nana always used to tell me you can't make pastry without ice-cold hands and that I should run them under the cold tap. Additionally, I must always use half butter, half Trex (vegetable shortening) in order to get the correct pastry shortness. I must always butter and flour my cake tins. This advice has never seen me wrong with baking and I wish she could dispense such concise and effective advice for every other aspect of my life.
Being successful is a massive burden. In this fast-moving, high-tech, socially interconnected world we live in, all of us are under the microscope every time we interact with our community, every time we share a photo, every time we post a comment. We are constantly opening ourselves to criticism and the overriding pressure to be perfect in every way. We must be wonder-parents, amazing chefs, perfect housewives, highly successful employees and health and fitness experts. We must do exciting things, visit exciting places and have exciting experiences. The humdrum is not welcome. Bizarrely, we are allowed to share our disasters. The more horrendous the better!
So how then can we plan for continual success around everything we do in this perfect environment? Short answer – you can't! All you can do is your best. Get up every day with the biggest approximation of a smile you can manage plastered upon your face. Make a list of what you want to do and start. It doesn't matter when you finish. The important thing is that you 'Never Give Up! Never Surrender!'
Take the things that work for you and make them your secret ingredients. A dash of this, a pinch of that and, before you know it, you'll be on your path to success.
Connect with Claire: www.clairebuss.co.uk and Twitter: @grasshopper2407
*****
Our last contribution is from Southend Libraries, showing us how we can forge success in even the most difficult times: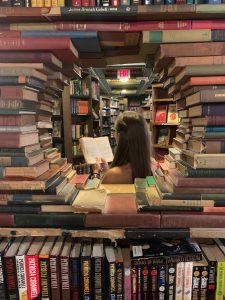 Lockdown happened fairly easily; we just closed the doors. We bought a lot more e-books and e-audio books, we made sure all our e-resources such as Ancestry could be accessed from home. We went into a huge social media promotion of our 24/7 library and any other website, information or material that would help people with the new way of life. We passed on anything to help parents home-school their children, resources to improve health and wellbeing, and suggestions for activities to fill all those hours. We recommended reads, quizzes, competitions – all to keep in touch with our customers. One of these was a short story competition and the winning entry (from a seven-year-old) was 'Mixitopia Emergency' featuring a mermaid, a dinosaur and cake! Then we started to re-introduce the Home Library Service, albeit in more socially distanced way (lots of chatting on doorsteps).
We are so happy that more people have joined us virtually. The use of online books, audio, newspapers, magazines and comics has more than doubled. Children's story and rhyme times have moved to zoom sessions; a big learning curve for staff. The Summer Reading Challenge was supported online, and we had weekly competitions to keep Southend children involved. As we developed our technical skills, we produced more storytelling videos, and now have videos showing how the libraries have re-opened.
Yes, we are now open – hurray! Gradually, bit by bit, the service grew back. But it was difficult; much more difficult than just closing the doors. We had to deep clean, move furniture to allow for 2 metres distancing. Soft furnishings had to be removed, new wipe-clean seating bought and 'sneeze screens' were put up. Areas for books to be put in quarantine for 48 hours were devised, and one-way systems organised. We started with a new type of service: 'Click and Collect', which has proved very popular, and may well continue after COVID. Now we are open for browsing and to use the computers. It's such a relief to see our customers back and appreciating what we have to offer.
While we were closed, a lot of staff volunteered to help out delivering food parcels, or to work on the Helpline and with the localities team to help communities help each other, and provide information on how to get food or prescriptions delivered. It was different, but not so different. We were talking with and helping people from all walks of life, listening to their needs, and responding in any way we could. And that's what libraries do all the time. We are in the heart of a community, the friendly face of the Council, and can help with a whole host of enquiries. For some people, it's the only social interaction they have that day. Libraries all over the country are now finding that their relationship with their customers is something very special, and somehow we'll be there for you – COVID secure, of course!
*****
First Line Generator Competition is now open. The best two 'first lines' submitted will win a copy of The Organised Writer, by Antony Johnston.
Issue 5 of Write On! magazine is available to read online, just click here!
So, give into the unknown, to the future, to the fresh perspective only you can bring. You have all the ingredients to make something great; now go mix them all together in your own way – and remember to always taste!