Saturday Spotlight: Latest Book Releases w/c 1 August
by Claire Buss, Deputy Editor, Write On! 
At Write On! and Pen to Print we want to help connect authors and readers, so we've created a Spotlight page every Saturday, showcasing some of the exciting new reads available. The list has been curated by Lisa Rouiller and myself, based on books that you send us, so if you're an author and you'd like your book in the spotlight, reach out to Lisa at pentoprint@lbbd.gov.uk. Whether you're an indie author, with a small press or mainstream publisher, we'd love to hear from you and shine a light on your new novel.
Write On! offers other opportunities for writers as well. If you'd like us to feature an extract from your book or a short story, please send the extract, book cover and blurb to pentoprint@lbbd.gov.uk with the subject Write On! Showcase (ensuring you have your publisher's permission, of course).
Pen to Print are also looking for short videos from people reading a passage from their favourite book, or authors reading extracts from their own books. These videos will be featured on the Pen to Print YouTube channel and across our social media. Please send in your videos or links to pentoprint@lbbd.gov.uk with the subject 'Video Stories'.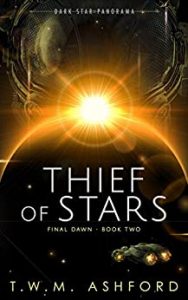 Humanity needs to escape its star. Now Jack needs to steal one.
Jack Bishop is desperate to get back to Earth. Three months have passed since he left Detri with the crew of the Adeona, yet their search has yielded zero results. So when a Krettelian slave sneaks aboard their ship and promises Jack a way home in exchange for her people's freedom, he jumps at the offer… even if it means betraying one of the most powerful races in the galaxy.
Following a secret meeting on the Mansa homeworld, Jack agrees to risk his life stealing a Solar Core for the Krettelian resistance. He sneaks on board a cargo ship chartered for a new alien colony, but the heist is sabotaged and now a whole empire wants him dead.
Can Jack use the Core to save humanity? Or did he just condemn it?
Thief Of Stars is the second book in The Final Dawn series. If you like page-turning space operas, then you'll love this epic science fiction adventure.
Available to buy here
Connect with TWM Ashford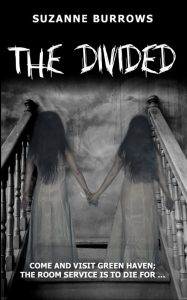 Cursed 150  years apart, Amy and Eliza do not know they are linked but their souls have been at war for a long time.
After her attempt to escape from Westsalter Asylum fails, Eliza, a Victorian orphan, must endure life amidst a terrifying existence of incarceration, while demon worshippers, Viola and Baxter, are intent on dragging her into their experiments.
Modern-day Amy needs to change her life. A reunion with her estranged sister, Rachel, at Green Haven Hotel does not go as planned. A malevolent force resides inside the building and has its sights on Amy. When Rachel's husband's arrival widens the divide between the sisters, they realise that, if they want to survive the haunting, they need to help each other.
They have only one question: Will they survive?
Available to buy here
Connect with Suzanne Burrows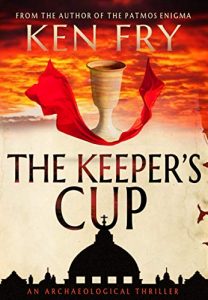 Is there a different truth behind the greatest story ever told?
From the multi-award-winning author of The Lazarus Succession and the UK bestselling Archaeological Thriller The Patmos Enigma.
What if everything we know about Jesus and Mary Magdalene is wrong?
What if there's a story that goes deeper… a story that, when revealed, could threaten the faith of billions of people around the world?
What will powerful factions do to get hold of this information? How will they use it?
Near the Qumran Caves where the Dead Sea Scrolls were discovered, archaeologists unearth scrolls supposedly written by the apostles, Philip and Thomas. And they're telling a different story.
Pope Adrian initiates a covert quest and sends a team to validate the truth behind the writings, and the supposed existence of a miraculous cup.
Dr. Miriam Sinclair and Professor Fergal Lars Christi, along with a prominent Druid, travel across Britain following codes and clues from Druidic and Arthurian legends.
Violently opposed to the Pope's liberal views, reactionaries within the Vatican are planning to overthrow the liberal pontiff and his Church with this devastating truth that can rewrite thousands of years of history, striking at the core of the Christian faith: that Jesus died and rose from the dead.
Does the cup exist? How did Christianity appear in Britain long before the arrival of the saints? Will we ever know the scientific truth behind these millennia-old stories?
If you loved The Holy Blood And The Holy Grail or Dan Brown's The Da Vinci Code, and if you're curious about stories suppressed from the New Testament, or what legends are attached to the search for the Holy Grail, Ken Fry's new historical fantasy/ archaeological thriller is a must-read.

Available to buy here
Connect with Ken Fry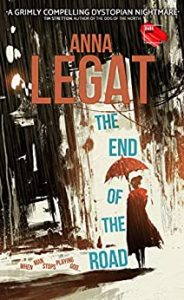 The fight for survival has begun.
All-out war spins out of control, and it doesn't discriminate. Governments fall, continents are obliterated, deadly viruses consume everything in their path, and what's left of humanity is on the run. Caught in this global refugee crisis are a few unlikely survivors.
Tony, a philandering London lawyer, escapes the doomed city and his own murky past as he evacuates to the continent.
A hapless flock of Belgian nuns prays for a miracle as they watch their city turn to rubble.
Bella, a naïve teenager, thinks she is going on holiday when her father drags her across the globe to New Zealand.
Reggie, a loyal employee of a mining corporation, guards a hoard of diamonds in the African plains, fending off desperate looters.
Alyosha, a nuclear scientist, has been looking for the God-particle in Siberia, but now the world is at an end, he wishes to return home to Chernobyl.
A pair of orphaned children are cowering in the Tatra Mountains, fearing the sky will fall in on them.
Will they find an escape route before it is too late? Or are they doomed to fail?
Available to buy here
Connect with Anna Legat
How do you stop a perfect killer?
After the terrible events of the past year, DCI Yorke's team are on the verge of finding peace. But after a terrifying act of violence shatters their equilibrium, they are forced to dance with a skilled assassin who knows no equal.
After it becomes clear that this hitman is connected to the most shadowy of criminal organisations, Yorke is forced to dive into his own past, and face a future in which he is either alone, or dead.
Can Yorke and those he holds dearest survive the Reaper? Or will this be one dance too many?
Available to buy here
Connect with Wes Markin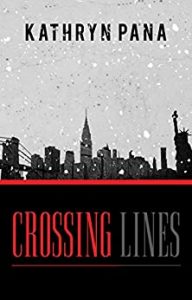 Sergeant Will Falco has an unlikely new team member after Kathy Hill left his alpha team to start her own. Will his new recruit be good enough?
Sergeant Kathy Hill has a new team to train, but the shooting is playing on her mind and her relationship with Sergeant Falco is suffering from his past and his secrets. Can they stay together or will the pressure of it all split them up?
With ex-fiancées, Kathy's parents and relationship issues distracting Sergeant Falco, will he see what's coming, or will a new friend step in to save the day?
Available to buy here
Connect with Kathryn Pana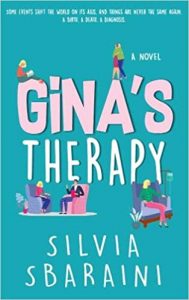 Gina has enough to deal with for one week: a disapproving daughter, her ex-psychotherapist living next door and a hopeless ex-husband she's still in love with, without a diagnosis of cancer. Catapulted into the unknown territory of surgery, chemo and support groups, Gina faces her predicament with strength, wit and a faithful pair of elasticated-waist trousers. As treatment progresses, Gina finds herself asking surprising questions. Will she ever be able to concentrate on what her oncologist is saying without being distracted by his enormous moustache? Should her best friend's 30-year love of David Essex prevent her advice from being taken seriously? And how will she explain her bald bonce to her seven-year-old granddaughter?
Available to buy here
Connect with Silvia Sbaraini
Remember, if you're an author and you'd like to see your book in our Saturday Spotlight, email: pentoprint@lbbd.gov.uk and send us the details of your new novel. 
Further Links

For details of Penguin RandomHouse new releases, visit their website here.
For details of Hachette new releases, visit their website here.
For details of HarperCollins new releases, visit their website here.
For details of PanMacmillan new releases, visit their website here.
For details of Simon & Schuster new releases, visit their website here.
Disclaimer: Amazon links are given for ease but please remember there are a number of other online retailers operating, including hive (which helps to support independent book shops), Kobo, Apple Books, Google Play and Nook as well as online stores for bookstores like Waterstones, Barnes & Noble and WHSmiths. Given the current situation, though, please check first.
We want to help connect authors and readers, so we've decided to create a spotlight page every Saturday, showcasing some of the exciting new reads available.