Saturday Spotlight: Latest Book Releases w/c 29 August
by Claire Buss, Deputy Editor, Write On! 
At Write On! and Pen to Print we want to help connect authors and readers, so we've created a Spotlight page every Saturday, showcasing some of the exciting new reads available. The list has been curated by Lisa Rouiller and myself, based on books that you send us, so if you're an author and you'd like your book in the spotlight, reach out to Lisa at pentoprint@lbbd.gov.uk. Whether you're an indie author, with a small press or mainstream publisher, we'd love to hear from you and shine a light on your new novel.
Write On! offers other opportunities for writers as well. If you'd like us to feature an extract from your book or a short story, please send the extract, book cover and blurb to pentoprint@lbbd.gov.uk with the subject Write On! Showcase (ensuring you have your publisher's permission, of course).
Pen to Print are also looking for short videos from people reading a passage from their favourite book, or authors reading extracts from their own books. These videos will be featured on the Pen to Print YouTube channel and across our social media. Please send in your videos or links to pentoprint@lbbd.gov.uk with the subject 'Video Stories'.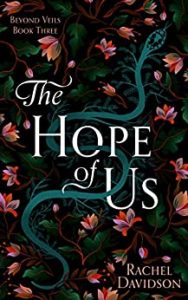 Do you use your pain to wound or heal?
Can love overcome a legacy of abuse? Darnell is at the top of his profession, wealthy and successful, yet cruel. The revenge he took against his abusive father haunts him. He has spent his whole life denying love, which as a young boy he learned to fear.
Mona, his granddaughter, conceived from darkness and violence, brings powerful opportunity for profound healing. She is the necessary trial before redemption may be achieved – the final reckoning for how he has lived his life.
The lessons in what love really is, begin now.
"She is the hope of us. She will show you what you can be. You don't have to be in pain any more."
Available to buy here
Connect with Rachel Davidson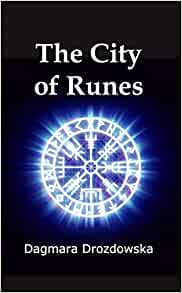 What would you sacrifice for the person who took everything from you?
For Dr Erica Skyberg, vivacious curator at Oslo's Vikingship Museum, history and mythology have always been alive and relevant. But a call from the enigmatic Professor Wright about a stolen relic, is the start of a journey in which she discovers it is also personal, magical and inescapable.
A spurned warrior's despair, a relentless curse born of jealousy and betrayal, a trail leading from ninth-century Norway to modern-day England, on a quest for treasure and answers in the City of Runes. So long as they can find them before a ruthless and cunning killer.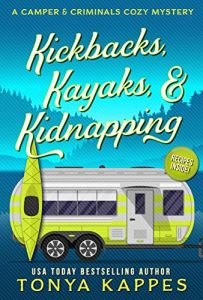 Welcome to Normal, Kentucky, where nothing is normal. 
Deep in the heart of the Daniel Boone National Forest, Mae West has spent the last few years bringing the rundown Happy Trails Campground and the small southern and cosy town of Normal, Kentucky back to a thriving economic community.
Mae's efforts haven't gone unnoticed. Not only is Happy Trails Campground in the running to be named Campground Hospitality of the Daniel Boone National Park, but she has landed the coveted Paddle Fest kayak competition that secures the winner a spot on the Olympic team.
When champion and Olympian kayaker Bryce Anderson turns over in his kayak dead…there's more than paddling going on and his death has been ruled a homicide. News of Bryce's death spreads fast and Happy Trails becomes the center of bad publicity.
Come camping with Mae West and the Laundry Club Ladies as they put their sleuthing caps on and put their skills to the test, so they can figure out who killed the Olympian and save Happy Trails from financial ruin.
Available to buy here
Connect with Tonya Kappes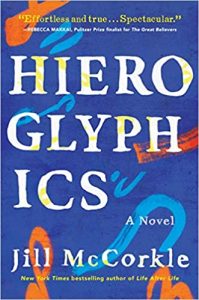 A mesmerising novel about the burden of secrets carried across generations.
Lil and Frank married young, launched into courtship when they bonded over how they both–suddenly, tragically –lost a parent when they were children. Over time, their marriage grew and strengthened, with each still wishing for so much more understanding of the parents they'd lost prematurely.
Now, after many years in Boston, they've retired to North Carolina. There, Lil, determined to leave a history for their children, sifts through letters and notes and diary entries – perhaps revealing more secrets than Frank wants their children to know.
Meanwhile, Frank has become obsessed with what might have been left behind at the house he lived in as a boy on the outskirts of town. Here, Shelley, a young single mother, is trying to raise her son with some sense of normalcy. Frank's repeated visits to Shelley's house begin to trigger memories of her own family, memories she'd hoped to keep buried. Because, after all, not all parents are ones you wish to remember.
Hieroglyphics reveals the difficulty of ever really knowing the intentions and dreams and secrets of the people who raised you. In her deeply layered and masterful novel, Jill McCorkle deconstructs and reconstructs what it means to be a father or a mother, and what it means to be a child piecing together the world around us, a child learning to make sense of the hieroglyphics of history and memory.
Available to buy here
Connect with Jill McCorkle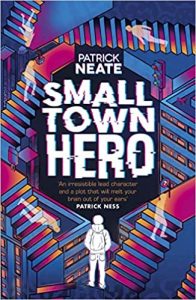 Ever since his dad died in a shock accident, 13-year-old Gabe's world has been turned upside-down and back-to-front.
Gabe has discovered the ability to tell stories which take him into the past, or imagine an impossible version of the present or future that seems as real as real.
He has no clue what is going on. But the answers may lie with his mysterious uncle Jesse, an online game called Small Town Hero which seems to mirror Gabe's own life, a long-lost grandmother, and the very fabric of time and the universe.
Available to buy here
Connect with Patrick Neate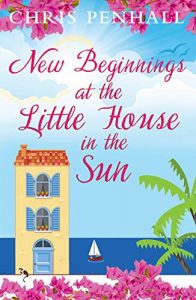 Follow your yellow brick road.
Alice Dorothy Matthews is on the road to paradise! She's sold her house in London, got rid of her nasty ex and arranged her move to Portugal, where friendship and romance awaits. All that's left to do is find a place to call home.
But Alice's dreams are called into question when complications with friends, work and new relationships make her Portuguese paradise feel far too much like reality.
Will Alice's dream of a new home in the sun come true?
Available to buy here
Connect with Chris Penhall
A woman wakes up, frightened and alone. She has no idea where she is.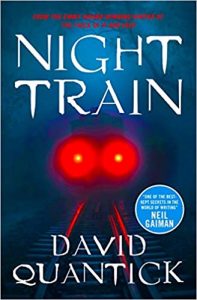 She's in a room but it's shaking and jumping as though  it's alive. Stumbling through a door, she realises she is in a train carriage. A carriage full of the dead.
This is the Night Train. A bizarre ride on a terrifying locomotive, heading somewhere into the endless night. How did the woman get here? Who is she? And who are the dead? As she struggles to reach the front of the train, through strange and horrifying creatures with stranger stories, each step takes her closer to finding out the train's hideous secret.
Next stop: Unknown.
Available to buy here
Connect with David Quantick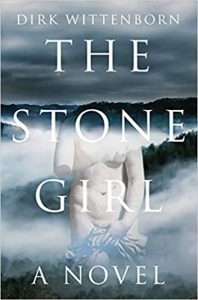 Deep in the Adirondack Mountains lies a speck of a town called Rangeley.
There isn't much to this tiny town, but it is at the crossroads of serene fishing streams off the Mink River, pristine hunting grounds in the surrounding mountains and vast estates of the extremely rich. It's also the gateway to the Mohawk Club, which houses the Lost Boys, an exclusive group of wealthy and powerful men with global influence and a taste for depravity.
Raised wild and poor in the shadows of the Mohawk Club, Evie Quimby was a teenager when she first fell victim to the Lost Boys. Seventeen years later, she is now a world-renowned art restorer, famous for repairing even the most-broken statues. After spending half her life in Paris, establishing her reputation and raising her daughter Chloe, Evie has come a long way from the girl who left Rangeley behind.
But when Chloe receives a visit from an elegant stranger who claims to be an old friend of her mother's, the ghosts of Evie's past return in full force, pulling her back to the North Country of her girlhood and into the tangled, intricate web of the Lost Boys. Evie bands together with her formidable mother and an embattled heiress, both victims of the Lost Boys, in pursuit of an unusual and heart-stopping vengeance.

Available to buy here
Connect with Dirk Wittenborn
Remember, if you're an author and you'd like to see your book in our Saturday Spotlight, email: pentoprint@lbbd.gov.uk and send us the details of your new novel. 
Further Links

For details of Penguin RandomHouse new releases, visit their website here.
For details of Hachette new releases, visit their website here.
For details of HarperCollins new releases, visit their website here.
For details of PanMacmillan new releases, visit their website here.
For details of Simon & Schuster new releases, visit their website here.
Disclaimer: Amazon links are given for ease but please remember there are a number of other online retailers operating, including hive (which helps to support independent book shops), Kobo, Apple Books, Google Play and Nook as well as online stores for bookstores like Waterstones, Barnes & Noble and WHSmiths. Given the current situation, though, please check first.
We want to help connect authors and readers, so we've decided to create a spotlight page every Saturday, showcasing some of the exciting new reads available.