Saturday Spotlight: Latest Book Releases w/c 30th May
by Claire Buss, Deputy Editor, Write On! 
At Write On! and Pen to Print we want to help connect authors and readers, so we've created a Spotlight page every Saturday, showcasing some of the exciting new reads available. The list has been curated by Lisa Rouiller and myself, based on books that you send us, so if you're an author and you'd like your book in the spotlight, reach out to Lisa at pentoprint@lbbd.gov.uk. Whether you're an indie author, with a small press or mainstream publisher, we'd love to hear from you and shine a light on your new novel.
Write On! offers other opportunities for writers as well. If you'd like us to feature an extract from your book or a short story, please send the extract, book cover and blurb to pentoprint@lbbd.gov.uk with the subject Write On! Showcase (ensuring you have your publisher's permission, of course).
Pen to Print are also looking for short videos from people reading a passage from their favourite book, or authors reading extracts from their own books. These videos will be featured on the Pen to Print YouTube channel and across our social media. Please send in your videos or links to pentoprint@lbbd.gov.uk with the subject 'Video Stories'.
When leaving is just the beginning… The long-awaited novel of family, love and learning to be kind to yourself by award-winning, bestselling Irish author, Aimee Alexander.
Grace Sullivan flees Dublin with her two teenage children, returning to the sleepy West Cork village where she grew up. No one in Killrowan knows what Grace is running from – or that she's even running. She'd like to keep it that way.
Taking over from her father, Des, as the village doctor offers a very real chance for Grace to begin again. But will she and the children adapt to life in a small rural community? Can she live up to the doctor her father was? And will she find the inner strength to face the past when it comes calling?
Season Of Second Chances is Grace's story. It's also the story of a community that chooses the title "Young Doctor Sullivan" for her before she even arrives. It's the story of Des, who served the villagers all his life and now feels a failure for developing Parkinson's disease. And it's the story of struggling teens, an intimidating receptionist, a handsome American novelist escaping his past, and a dog called Benji who needs a fresh start of his own.
Season Of Second Chances is a heart-warming story of friendship, love and finding the inner strength to face a future that may bring back the past.
Perfect for fans of Call The Midwife, Virgin River, Doc Martin, The Durrells and All Creatures Great and Small. The villagers of Killrowan will steal into your heart and make you want to stay with them forever.
Available to buy here
Connect with Aimee Alexander
No one loves her; no one understands her. She doesn't fit into this world.
This is Lola Bloom when she finds out that her parents are hiding a big secret. She discovers clues after a car accident, but these have consequences.
Following her return from a brief visit to a curious world, Lola's eye turns purple – a sign that something more is about to happen. When her father is kidnapped, she is forced to act.
Lola is sunk into a dangerous adventure in a parallel world. She soon discovers the secret: her real origin lies within the royalty of Lumen, where she has a whole kingdom waiting for her in the fourth dimension. But she must get her father back from Leike's Land and destroy Elof, the villain who threatens Lumen. But he doesn't seem so dangerous, and she feels drawn to him. All this sounds like madness. What if it is?
The journey is long and uncertain, and her mind is against her.
Lola will dare you to find out what is real or fantasy in her life. All is possible, all is true, depending on who believes it.
‍Available to buy here
Connect with Adriana Barros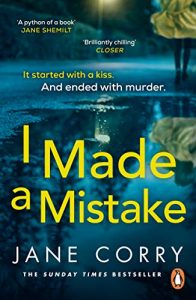 It started with a kiss… and ended with murder.
The darkly addictive new novel from the Sunday Times bestselling author of I Looked Away, Blood Sisters and My Husband's Wife.
In Poppy Page's mind, there are two types of women in this world: those who are faithful to their husbands, and those who are not. Until now, Poppy has never questioned which she was.
But when handsome, charming Matthew Gordon walks back into her life after almost two decades, that changes. Poppy makes a single mistake – and that mistake will be far more dangerous than she could imagine.
Someone is going to pay for it with their life .
Available to buy here
Connect with Jane Corry
She just killed the devil. Now there's hell to pay.
When thirteen-year-old Plum Blossom guns down a deranged warlord, she finds his brother will stop at nothing to avenge his death.
Pursued across a post-apocalyptic frontier, Plum and her blind father will do just about anything to survive. Along the way, they cross paths with a motley crew of sinners: religious cults, slave drivers and cold-blooded killers. Is salvation to be had in such a world?
Visceral, vibrant and violent, The Messiah Caravan is a parable of good and evil – and just how difficult they can be to tell apart.
Available to buy here
Connect to Rick Hughes
For most of his life, Fletch has looked out for his younger brother Spencer and he will do anything and everything he can to protect him.
Together, they work for notorious East End gangster Billy King. Across the water in South London is Billy's rival George Bannerman and the two firms are locked in a bitter turf war.
Amid murder, drug deals and rival firms, Fletch is harbouring his own secrets and it's only a matter of time until those secrets are revealed. When you break the rules you have to pay the price.
Available to buy here
Connect with Kerry Kaya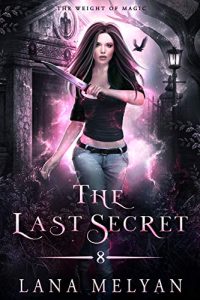 The mission always comes first.
That's what I've been told and what I believed. I tried to do my best. But I've made my fair share of sacrifices, and I'm not losing anyone else.
This time, I'll first protect the one I love. Then I'll deal with the consequences.
Fans of The Vampire Diaries, Twilight, Legacies and devoted friend and powerful witch Bonnie Bennett, will love Lana Melyan's brand new series.
Available to buy here
Connect with Lana Melyan
An ordinary village. Nothing unusual ever happens in Frendur.
One day during harvest, a cloud passes overhead. Everyone looks up. They are too busy to stop harvesting. There's no time for rain. But it's not rain.
Dragon hunters attack Penelope. Injured, the dragon draws them away from the hatchery. Losing blood and in pain, she falls from the sky.
Ten-year-old Mia, the healer's daughter and her best friend, Blu, are unable to resist. Mia touches the dragon and feels her pain. Can she convince the village the dragon isn't a threat?
Available to buy here
Connect with RJ Stone

In the wake of the 'Beast from the East' cold snap that ravaged the UK in 2018, a grisly discovery was made in a ruin on the Northumbrian coast.
Twenty-four-year-old Vlogger, Elizabeth Barton, had been barricaded inside what locals refer to as 'The Vampire Tower', where she was later found frozen to death.
Three young men, part of an alleged cult, were convicted of this terrible crime, which they described as a prank gone wrong. However, in the small town of Ergarth, questions have been raised about the nature of Elizabeth Barton's death and whether the three convicted youths were even responsible.
Elusive online journalist Scott King speaks to six witnesses – people who knew both the victim and the three killers – to peer beneath the surface of the case. He uncovers whispers of a shocking online craze that held the young of Ergarth in its thrall and drove them to escalate a series of pranks in the name of internet fame. He hears of an abattoir on the edge of town, which held more than simple slaughter behind its walls, the tragic and chilling legend of the Ergarth Vampire.
A compulsive, taut and terrifying thriller, as well as a bleak and distressing look at modern society's desperation for attention, Beast will unveil a darkness from which you may never return…
Available to buy here
Connect with Matt Wesolowski
Remember, if you're an author and you'd like to, see your book in our Saturday Spotlight, email: pentoprint@lbbd.gov.uk and send us the details of your new novel.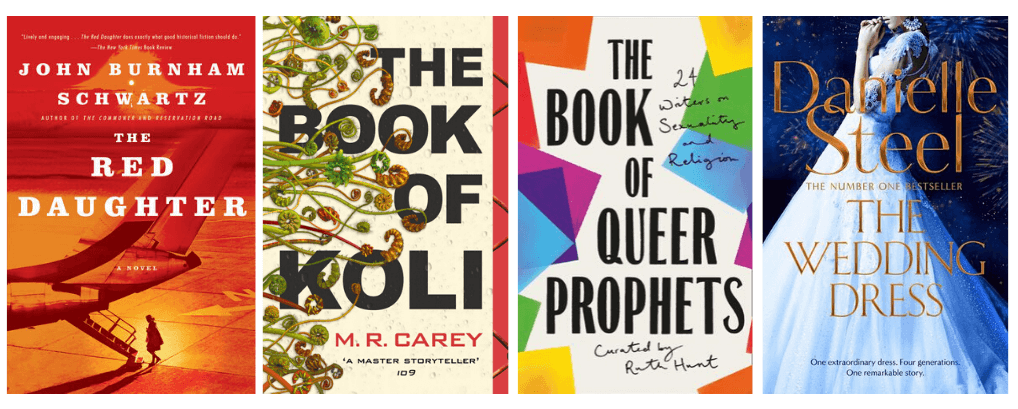 Further Links
For details of Penguin RandomHouse new releases, visit their website here.
For details of Hachette new releases, visit their website here.
For details of HarperCollins new releases, visit their website here.
For details of PanMacmillan new releases, visit their website here.
For details of Simon & Schuster new releases, visit their website here.
Disclaimer: Amazon links are given for ease but please remember there are a number of other online retailers operating, including hive (which helps to support independent book shops), Kobo, Apple Books, Google Play and Nook as well as online stores for bookstores like Waterstones, Barnes & Noble and WHSmiths. Given the current situation, though, please check first.