Saturday Spotlight: Latest Book Releases w/c 6th June
by Claire Buss, Deputy Editor, Write On! 
At Write On! and Pen to Print we want to help connect authors and readers, so we've created a Spotlight page every Saturday, showcasing some of the exciting new reads available. The list has been curated by Lisa Rouiller and myself, based on books that you send us, so if you're an author and you'd like your book in the spotlight, reach out to Lisa at pentoprint@lbbd.gov.uk. Whether you're an indie author, with a small press or mainstream publisher, we'd love to hear from you and shine a light on your new novel.
Write On! offers other opportunities for writers as well. If you'd like us to feature an extract from your book or a short story, please send the extract, book cover and blurb to pentoprint@lbbd.gov.uk with the subject Write On! Showcase (ensuring you have your publisher's permission, of course).
Pen to Print are also looking for short videos from people reading a passage from their favourite book, or authors reading extracts from their own books. These videos will be featured on the Pen to Print YouTube channel and across our social media. Please send in your videos or links to pentoprint@lbbd.gov.uk with the subject 'Video Stories'.
Today is the Mondayest Monday ever. Hallie Winstone has been fired – and it wasn't even her fault!
Having lost her job and humiliated herself in front of a whole restaurant full of diners, this is absolutely, one hundred per cent, the worst day of her life.
That is, until she receives an email announcing that she is the lucky winner of the Once Upon A Page Bookshop!
Owning a bookshop has always been Hallie's dream, and when she starts to find secret love letters on the first page of every book, she knows she's stumbled across something special.
But Hallie's beloved bookshop is in financial trouble, and with sales dwindling, she can't help but wonder if she is really cut out to run a business.
Things start to look up when she meets gorgeous, bookish Dimitri and between them, they post a few of the hidden messages online, reuniting people who thought they were lost forever.
But maybe it's time for Hallie to find her own happy-ever-after, too?
Available to buy here
Connect with Jaimie Admans
Five years ago, Mila was held up in a bank heist. While she survived, her co-worker didn't. Nightmares of the criminal genius' cruel eyes have plagued her since his escape at the hands of a rookie, hot-shot cop.
Cal is still chasing his nemesis, the only man he's failed to put behind bars, the man who nearly destroyed his fast-tracked police career.
When he rear-ends a car while texting his frustrating ex, Cal and Mila are thrown headfirst into a maelstrom of events that brings them face to face with the man they both fear.
‍Available to buy here
Connect with Sofia Aves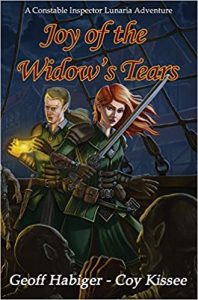 Reva and Ansee face fresh threats as a new evil is imported into Tenyl and threatens the city with an undead plague.
Constable Inspector Reva Lunaria's life is looking up. She's managed to put two groups of unruly adventurers in jail and she gets word that her boyfriend, Aavril, has just arrived in port. She is looking forward to a relaxing dinner, a present, and maybe some time getting reacquainted after Aavril's long absence. But Aavril's ship has delivered more than a cargo of spices and exotic merchandise and a new evil begins to take root within Tenyl.
Reva's romantic evening is spoiled by news of a double murder. It should be a simple case, except that the victims have disappeared. Reva's investigation barely gets started before Lord Constable Inspector Betulla contrives a way to get Reva suspended. With Reva temporarily off the force, the murder investigation is given to Constable Inspector Pflamtael, who is looking to find the fastest resolution to the case. Meanwhile, Seeker Ansee Carya investigates what appears to be a simple missing person case, until he discovers that the missing people – including the two murder victims – have become zombies. Now, Reva, with the aid of a halpbloed cleric, must work from outside the constabulary to figure out who is creating the undead, and how to stop the creatures before all of Tenyl becomes infected.
Available to buy here
Connect with Geoff Habiger
Shomoro Lacharoksa's life depends on turning an enemy into an ally.
Just months after the assassin Mose Attarrish surfaced in Neo-Chicago, her intelligence networks reveal his next target: Shomoro herself.
The High Council wants to throw him into the darkest pit on Teluk for his crimes, but Shomoro sees another way: Recruit him to her team and turn the Terrans' weapon against them.
But Shomoro's life isn't the only thing at risk. She bought her fragile sanctuary on Teluk with the promise to create counter-measures against the next Terran nanoweapon, and at least one Council faction is determined to protect its investment at any cost.
As Mose's arrival looms and Shomoro's alliance is drawn into the Council's schemes, fault lines appear between her and the people she relies on most.
If she can't win them to her side, Shomoro may lose not just a potential ally, but the ones she already has.
Alliance Of Exiles is the second book in the Expansion Space Opera series, where your worst enemy may also be your closest ally.
Available to buy here
Connect to Caitlin Demaris McKenna
Police officer Alexander Blix and celebrity blogger Emma Ramm join forces to track down a serial killer with a thirst for attention and high-profile murders, in the first episode of a gripping new Nordic Noir series…
Oslo, 2018. Former long-distance runner Sonja Nordstrøm doesn't show up at the launch of her controversial autobiography, Always Number One. When celebrity blogger Emma Ramm visits Nordstrøm's home later that day, she finds the door unlocked and signs of a struggle inside. A bib with the number 'one' has been pinned to the TV.
Police officer Alexander Blix is appointed to head up the missing persons investigation, but he still bears the emotional scars of a hostage situation nineteen years earlier, when he killed the father of a five-year-old girl. Traces of Nordstrøm soon show up at different locations, but the appearance of the clues appear to be carefully calculated – evidence of a bigger picture that he's just not seeing.
Blix and Ramm soon join forces, determined to find and stop a merciless killer with a flare for the dramatic and a thirst for attention.
Trouble is, he's just got his first taste of it…
Available to buy here
Connect with Thomas Enger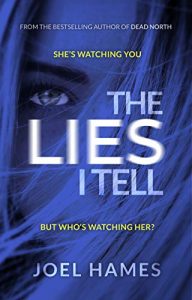 She's watching you, but who's watching her?
From the bestselling author of Dead North, a tense, claustrophobic psychological thriller perfect for fans of Lucy Foley, Claire McGowan and Clare Mackintosh.
Meet Polly. Meet Emily. Meet Belinda.
They're all me. My name is Lisa and I'm an identity thief. If I'm not inside your system stealing your money, I've probably already stolen it. I'm your friend. I'm a thief. I'm gone. I'm in control.
Only now, the tables have been turned. I'm in danger. My son is in danger. And I don't know where that danger is coming from.
Any friend. Any enemy. Any stranger. Anyone from the past I've been trying to outrun for years.
No-one can be trusted.
Available to buy here
Connect with Joel Hames
Remember, if you're an author and you'd like to see your book in our Saturday Spotlight, email: pentoprint@lbbd.gov.uk and send us the details of your new novel. 
Further Links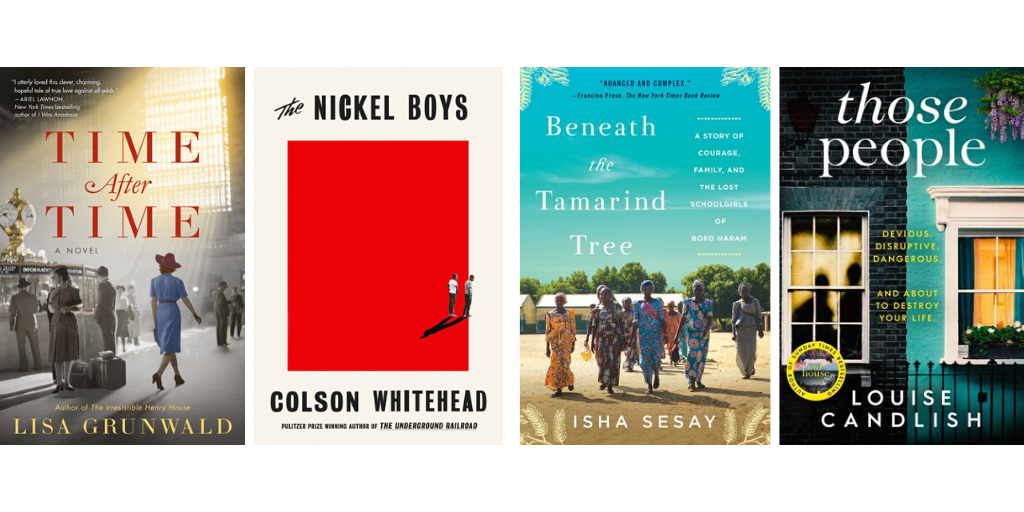 For details of Penguin RandomHouse new releases, visit their website here.
For details of Hachette new releases, visit their website here.
For details of HarperCollins new releases, visit their website here.
For details of PanMacmillan new releases, visit their website here.
For details of Simon & Schuster new releases, visit their website here.
Disclaimer: Amazon links are given for ease but please remember there are a number of other online retailers operating, including hive (which helps to support independent book shops), Kobo, Apple Books, Google Play and Nook as well as online stores for bookstores like Waterstones, Barnes & Noble and WHSmiths. Given the current situation, though, please check first.