Saturday Spotlight: New Book Releases April
By Claire Buss, Deputy Editor, Write On! 
At Write On! and Pen to Print, we want to help connect authors and readers, so we've created a Spotlight page every Saturday, showcasing some of the exciting new reads available. The list has been curated by Lisa Roullier and myself, based on books that you send us, so if you're an author and you'd like your book in the spotlight, reach out to Lisa at pentoprint@lbbd.gov.uk. Whether you're an indie author, with a small press or mainstream publisher, we'd love to hear from you and shine a light on your new novel.
Write On! offers other opportunities for writers as well. If you'd like us to feature an extract from your book or a short story, please send the extract, book cover and blurb to pentoprint@lbbd.gov.uk with the subject: Write On! Showcase (ensuring you have your publisher's permission, of course).
Pen to Print are also looking for short videos from people reading a passage from their favourite book, or authors reading extracts from their own books. These videos will be featured on the Pen to Print YouTube channel and across our social media. Please send in your videos or links to pentoprint@lbbd.gov.uk with the subject: Video Stories.
It's been 50 years since Elizabeth fell in love with Tom, and just as many since she last saw him.
She's still in love with him, and is sure he still loves her too, thanks to the small blue crocus delivered to her doorstep every year, in line with a promise he once made. She's kept every little note bound to those flowers, each written as a wish for the life they could have shared.
But when, on the 50th anniversary, the blue flower fails to arrive, she fears something has happened to the love of her life. For the first time in almost half a century, she endeavours to find out what has happened to Tom; to find out whether the love they once shared can possibly be rekindled.
Faced with the knowledge they have only a little time left, she vows to fulfil as many of his wishes as she can. But Elizabeth is scared that her efforts risk uncovering the shameful secret she has been keeping her whole life. Can she continue to hide the truth, or will she have the courage to finally make their dreams come true?
Available to buy here
Connect with Michelle Adams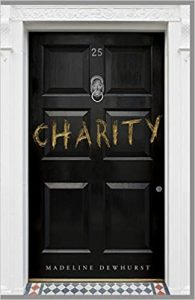 Edith, an elderly widow with a large house in an Islington garden square, needs a carer. Lauren, a nail technician born in the East End, needs somewhere to live. A rent-free room in lieu of pay seems the obvious solution, even though the pair have nothing in common.
Or do they? Why is Lauren so fascinated by Edith's childhood in colonial Kenya? Is Paul, the handsome lodger in the basement, the honest broker he appears? And how does Charity, a Kenyan girl brutally tortured during the Mau Mau rebellion, fit into the equation?
Capturing the spirited interplay between two women divided by class, generation and a deeper gulf from the past, and offering vivid flashbacks to 1950s East Africa, Madeline Dewhurst's captivating debut spins a web of secrets and deceit, where it's not always obvious who is the spider and who is the fly.
Available to buy here
Connect with Madeline Dewhurst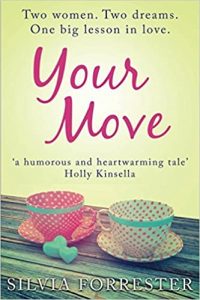 Two women. Two dreams. One big lesson in love.
With a passion for people and property, nothing gives newbie estate agent Gemma Cole more pleasure than matching buyers with their ideal homes. After a nomadic childhood with her ditzy mum, Gemma longs for nothing more than a place she can call her own. But with her modest income and meagre savings, will she ever be able to make her own home-owning dream come true?
When Marcus, the new photographer, arrives at the estate agency, he's the epitome of laidback, festival chic. Sexy, laidback, festival chic. But Gemma dismisses him as another commitment-phobic, eternal student, just like her ex. However, looks can be deceptive. Marcus is reeling from a shocking family tragedy. Will Gemma revise her opinion of Marcus, and will he trust her enough to reveal his family's painful past?
Pandora works at Perfect 10, a premier beauty and cosmetic clinic. Always effortlessly glamorous – with model-looks, bucketloads of confidence and bulging designer wardrobes – she appears to have it all. But, aged 33, Pan also has a spiralling spending addiction, a string of failed relationships, and still lives at home with her mum. When her numerous credit cards are refused, she takes drastic action, joining dating website MillionaireMen.com. Will a super-wealthy guy be the answer to all Pan's woes? And can she find one who's sane, honest and not old enough to be her grandfather?
Your Move is a lively romantic comedy, charting the blossoming friendship between modern heroines Gemma and Pandora, as well as the amorous entanglements crisscrossing both their lives.
Available to buy here
Connect with Silvia Forrester
Lodestone-peddler Melaine is desperate to stop hustling her raw magic for tuppence.
The rare gift of infusing her magic into a lodestone to sell for another's use and never keeping any for herself is nothing but a degrading path to an early grave.
Yearning for a better life, Melaine turns to her unconventional childhood idol, the powerful but sinister Overlord, sorcerer-ruler of the Centara. When she achieves an audience and arrives at his reclusive retreat of ancient Highstrong Keep, she finds the compelling, handsome man who conquered a kingdom by the age of 20 has turned into a weak, shadowed husk. He needs her lodestones to give him strength and, in exchange, he'll take her on as his apprentice.
Trapped in Highstrong with a half-crazed prisoner, a strict servant and the Overlord, Melaine learns they may all be prey to far more malevolent forces than the Overlord's black-magic experiments. Faced with menacing apparitions, ancient curses and an even greater horror that could threaten the entire kingdom if unleashed, Melaine's penchant for survival is contested by her growing feelings for the Overlord and her path towards finding a deeper meaning to life than the pure power she once craved.
Available to buy here
Connect with Katherine Forrister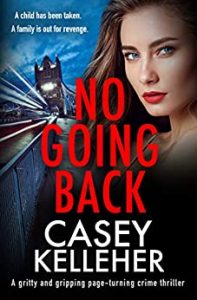 A child has been taken. A family is out for revenge.
Riley Cooke is just one day old when he is stolen from the hospital. His young mother, Shelby, is beside herself. DC Lucy Murphy and her team face a race against time to find the vulnerable baby and bring him home – before the child's grandfather, fearsome gangster Pete Baker, takes matters into his own hands.
Pete is sure he knows who's behind baby Riley's abduction, and thinks they ought to pray Lucy finds them, before he does. Because someone is going to pay dearly for causing this much pain to his family.
They say never stand between a gangster and his target. But that's exactly what Lucy must do – because if Pete is wrong, innocent blood could flow.
Available to buy here
Connect with Casey Kelleher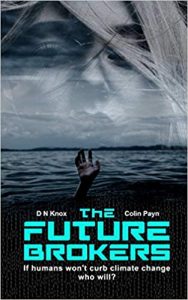 Nothing can prepare you for a future where spies, governments and Artificial Intelligence vie for power and drive a love story like no other in The Future Brokers
It's 2050 and George Williams considers himself a lucky man. It's a year since he—like millions of others—was forced out of his job by Artificial Intelligence. And a year since his near-fatal accident. But now, George's prospects are on the way up. With a state-of-the-art prosthetic arm and his sight restored, he's head-hunted to join a secret Government department and he cannot believe his luck. He is right not to believe it.
George's attraction to his beautiful boss, Serena, falters, when he discovers her role in his sudden good fortune, and her intention to exploit the newly-acquired abilities he'd feared were the start of a mental breakdown.
But, it turns out both George and Serena are being twitched by a greater puppet master and ultimately, they must decide whose side they're on: those who want to combat Climate-Armageddon, or the powerful leaders of the human race.
Available to buy here
Connect with DN Knox here
A mother's love. A wife's secret. A killer's mind.
From the outside looking in, Julie has everything society tells her she should want: a supportive husband, three loving sons, a beautiful house and the stay-at-home freedom of time to herself. But on the inside, all Julie knows is her husband's absence, her sons' disrespect, a house that's never clean, and far too much time alone with her thoughts – which are becoming increasingly dark.
When a rare outing turns into a violent nightmare, triggering a chain of events that leave Julie to question if she has the power to kill – if she might've killed already – her mind starts to run away with itself…
What would happen to the family façade if she just vanished, eliminated herself from the picture and then stood back to watch? What would happen if there was nobody left to replace her when she was gone?
You only live once, but do you really have to live up to expectations?
One last chance to reveal the truth…
1996. Essex. Thirteen-year-old schoolgirl Carly lives in a disenfranchised town dominated by a military base, struggling to care for her baby sister while her mum sleeps off another binge. When her squaddie brother brings food and treats, and offers an exclusive invitation to army parties, things start to look a little less bleak.
2006. London. Junior TV newsroom journalist Marie has spent six months exposing a gang of sex traffickers, but everything is derailed when New Scotland Yard announces the re-opening of Operation Andromeda, the notorious investigation into allegations of sex abuse at an army base a decade earlier.
As the lives of these two characters intertwine around a single, defining event, a series of utterly chilling experiences is revealed, sparking a nail-biting race to find the truth … and justice.
A riveting, searing and devastatingly dark thriller, The Source is also a story about survival, about hopes and dreams, about power, abuse and resilience … an immense, tense and thought-provoking debut you will never forget.
Available to buy here
Connect with Sarah Sultoon
Remember, if you're an author and you'd like to see your book in our Saturday Spotlight, email: pentoprint@lbbd.gov.uk and send us the details of your new novel.

Further Links
For details of Penguin RandomHouse new releases, visit their website here.
For details of Hachette new releases, visit their website here.
For details of HarperCollins new releases, visit their website here.
For details of PanMacmillan new releases, visit their website here.
For details of Simon & Schuster new releases, visit their website here.
Disclaimer: Amazon links are given for ease but please remember there are a number of other online retailers operating, including hive (which helps to support independent book shops), Kobo, Apple Books, Google Play and Nook as well as online stores for bookstores such as Waterstones, Barnes & Noble and WHSmiths. Given the current situation, though, please check first.
We want to help connect authors and readers, so our Saturday Spotlight page showcases some of the exciting new reads available each month.