Saturday Spotlight: New Book Releases January
By Claire Buss, Deputy Editor, Write On! 
At Write On! and Pen to Print, we want to help connect authors and readers, so we've created a Spotlight page every Saturday, showcasing some of the exciting new reads available. The list has been curated by Lisa Roullier and myself, based on books that you send us, so if you're an author and you'd like your book in the spotlight, reach out to Lisa at pentoprint@lbbd.gov.uk. Whether you're an indie author, with a small press or mainstream publisher, we'd love to hear from you and shine a light on your new novel.
Write On! offers other opportunities for writers as well. If you'd like us to feature an extract from your book or a short story, please send the extract, book cover and blurb to pentoprint@lbbd.gov.uk with the subject Write On! Showcase (ensuring you have your publisher's permission, of course).
Pen to Print are also looking for short videos from people reading a passage from their favourite book, or authors reading extracts from their own books. These videos will be featured on the Pen to Print YouTube channel and across our social media. Please send in your videos or links to pentoprint@lbbd.gov.uk with the subject 'Video Stories'.
In the heart of the rainforest, Katharine will fight for her life and for love.
1890: When Katharine and her husband, Anselmo, set sail to Brazil to reap the spoils of the rubber boom, it seems as though they cannot fail. But when Anselmo dies suddenly on the treacherous waters of the Amazon, a pregnant Katharine must decide whether or not to continue her husband's dream, alone.
Meanwhile, her sister Mabel is struggling to support their family back in London. Navigating new worlds in the upper class, she discovers that life as a housemaid has its own dangers, and she soon learns that the whims of men can prove deadly…
Both Mabel and Katharine must fight for their futures if they are ever to be reunited. Can they find love and happiness along the way?
A stunning saga of love, betrayal, secrets and family for fans of Dinah Jefferies, Erica Brown and Renita D'Silva.
Available to buy here
Connect with Rose Alexander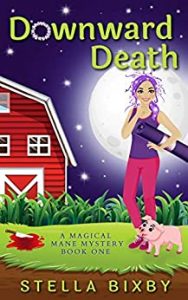 When it comes to dead bodies, yoga can only relieve so much stress.
Ellie Vanderwick's life is perfect. Sure, she doesn't have friends, family, or a steady job. But she does have her pet pig, Penelope, and her VW Microbus, Mona.
If only she could get her hair under control. Some might call it magic; Ellie just calls it annoying.
Mad, sad, happy, or scared—it always starts the same way: with a little tingle. That's when she knows her hair is about to go berserk. Whether it pulls itself into curls, turns bright purple, or goes completely limp is beyond her control.
But when she gets a letter from her newly departed grandmother telling her she inherited a farm, she knows it's time to get a handle on the hair situation. Especially as she wants to find out why her mother left her at a fire station all those years ago.
Cliff Haven, Iowa, is the perfect small town. Friendly people, warm smiles, and almost no crime.
Until Ellie shows up.
When she finds a dead body in her cornfield, the entire town seems to think she did it. Will she be run out of town? Will her big hairy secret come out? Or will she be able to solve the crime and learn more about her family?
Meet Ellie in this first instalment of the Magical Mane Mystery Series!
Available to buy here
Connect with Stella Bixby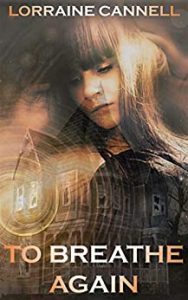 Every house has its spirits. Every spirit has its story. Some can become unlikely allies.
A new move. An old house. An ill-fated decision to try to contact a missing dad.
Abby Hudson is resentful about being made to leave her first love behind and feels like an outsider in her own family. Then she starts to notice a worryingly familiar change in her mum's personality. And her half-sister's new 'friend' starts to feel more real than imaginary.
When she sees the spirit of a girl in the mirror, she realises they are all being affected by the spirits that have invaded their home.
If she doesn't fight for the only family she has, their souls could be lost forever.
Abby is about to learn about the tragic events that took place at Dosett House, because the past is never lost; it's only sleeping.
Available to buy here
Connect with Lorraine Cannell
Charlotte Egerton and family are off to Switzerland, after husband Dom bags a big-time job promotion.
But Charlotte isn't exactly yodelling with delight at the prospect. Not since a chance discovery cast a shadow over her ten-year marriage. And navigating twisty Swiss roads and getting to grips with French only adds to her woes.
Following a bumpy encounter with an arrogant German, Charlotte is far from convinced the expat life is for her.
With doubts about Dom, and concerns for her best friend, Ruth, plaguing her mind, will Charlotte embrace the Swiss way of life, or are some mountains just too hard to conquer?
Embark on a journey filled with laughter, tears and lessons in love. Sometimes you just have to seize the day…
Available to buy here
Connect with Audrey Davis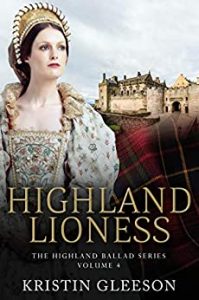 Scotland 1559. Morag MacGregor hates the duplicitous and intrigue-filled Scots court, especially the outrageous and beguiling court favourite, Alexander Munro.
She wants to return home to her secret betrothed, but not before she extracts revenge on the Campbells. Her desire for revenge traps her in a perilous scheme and entangles her with Alexander. Will treachery win out, or will love?
Set in the one of the most critical periods of Scottish history, when religion and politics divide the country and civil war threatens, the novel is an adventure and danger-filled romance that reflects the tumultuous times.
A stand-alone novel that forms part of the Highland Ballad series.
Available to buy here
Connect with Kristin Gleeson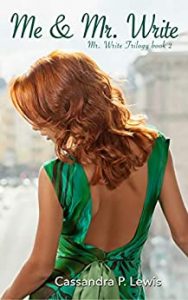 After a whirlwind romance, Rosie and Jackson are madly in love, engaged and ready to create a life together… Or are they?
Rosie still has trust issues, and now Jackson has to return to Thailand, alone. Is she willing to fight her own insecurities for the sake of their future?
Jackson has his own fighting to do, when he's faced with an old flame, who has her sights set firmly on rekindling their fire.
The rocky road to happiness continues as Jackson sets out to learn how to be in a relationship while Rosie tries to trust her feelings, and the man she loves.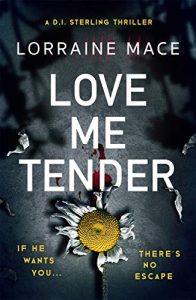 A brutal murder . . .
Responding to a tip-off, newly promoted Detective Chief Inspector Paolo Sterling arrives at an apartment block to find the dismembered body of a young woman. And with no indication of a break-in, all signs suggest the killer was known to her.
An abduction in plain sight . . .
Then the victim's friend is snatched with no witnesses and the unanswered questions mount up.
At the same time, Sterling's team are leading the surveillance of a local club, thought to be involved in a drug operation. But when one of his colleagues ends up in hospital close to death, Paolo begins to lose his grip.
A detective on the edge . . .
With the odds stacked against him, and time running out, can DCI Sterling uncover the truth before it's too late? Or will this case finally tip him over the edge?
Available to buy here
Connect with Lorraine Mace
My name is Nat Davy. Perhaps you've heard of me? There was a time when people up and down the land knew my name, though they only ever knew half the story.
The year of 1625, it was, when a single shilling changed my life. That shilling got me taken off to London, where they hid me in a pie, of all things, so I could be given as a gift to the new Queen of England.
They called me the Queen's dwarf, but I was more than that. I was her friend, when she had no one else and, later on, when the people of England turned against their King, it was me who saved her life. When they turned the world upside down, I was there, right at the heart of it, and this is my story.
Inspired by a true story, and spanning two decades that changed England forever, The Smallest Man is a heartwarming tale about being different, but not letting it hold you back. About being brave enough to take a chance, even if the odds aren't good. And about how, when everything else is falling apart, true friendship holds people together.
Available to buy here
Connect with Frances Quinn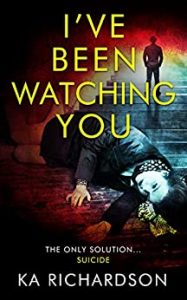 Ben Cassidy is a new crime scene investigator and is finding her feet juggling work and motherhood. Keen to better herself, she enrols on a course in Digital Forensics and meets Jacob Tulley, an ex-army veteran struggling with his past.
When Detective Inspector Alistair McKay and the team are called to a suspected hit and run involving a care home worker, Ben suspects there is more to it, and uncovers a link to a series of murders that hits far too close to home.
Ben and Jacob must work together when evidence of a digital footprint emerges from the killer, who knows how to cover his tracks. He's confident they can't find him, and when he realises 'the one who got away' is under his nose, sets out to finish the job he started.
Can Ben cope with overwhelming memories, can Jacob put his past aside to help Ben and DI McKay gather the evidence needed, and can they stop the cycle of victims?
Available to buy here
Connect with KA Richardson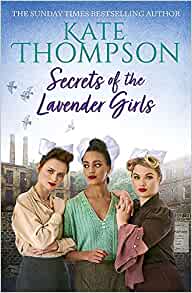 World War Two is still raging across Europe. But for the Lavender Girls, the workers at the Yardley cosmetics factory in east London, there are even more challenges on the home front.
Esther, newly married, is learning to juggle life as a working woman with her duties as a wife and homemaker. And she must find a way to help her adopted family on the Shoot, who are battling their own hidden demons.
Headstrong Patsy, a new recruit at the Yardley factory, has a double life that takes her from the East End lipstick belt by day to the stage in the West End at night. But will she be able to keep her secrets hidden from her controlling mother, Queenie?
For bubbly Lou, a forbidden love forces her to choose between family loyalty and a chance at true happiness. Can she be brave enough to forge her own path in the chaos of a war?
One thing is certain: the Lavender Girls need one another more than ever if they are going to survive . . .
Available to buy here
Connect with Kate Thompson
Remember, if you're an author and you'd like to see your book in our Saturday Spotlight, email: pentoprint@lbbd.gov.uk and send us the details of your new novel. 

Further Links
For details of Penguin RandomHouse new releases, visit their website here.
For details of Hachette new releases, visit their website here.
For details of HarperCollins new releases, visit their website here.
For details of PanMacmillan new releases, visit their website here.
For details of Simon & Schuster new releases, visit their website here.
Disclaimer: Amazon links are given for ease but please remember there are a number of other online retailers operating, including hive (which helps to support independent book shops), Kobo, Apple Books, Google Play and Nook as well as online stores for bookstores such as Waterstones, Barnes & Noble and WHSmiths. Given the current situation, though, please check first.
We want to help connect authors and readers, so we've decided to create a spotlight page every Saturday, showcasing some of the exciting new reads available.