Saturday Spotlight: New Book Releases October 2023
By Claire Buss, Deputy Editor, Write On! 
At Write On! and Pen to Print, we want to help connect authors and readers, playwrights and audiences, so we've created a Spotlight page on the last Saturday of the month, showcasing some of the exciting new reads and plays available. The curated list is based on books and plays that you send us, so if you're an author or a playwright and you'd like your book or play in the spotlight, reach out to us at pentoprint@lbbd.gov.uk. Whether you're an indie author, with a small press or mainstream publisher, established or brand new playwright, we'd love to hear from you and shine a light on your new work.
Write On! offers other opportunities for writers as well. If you'd like us to feature an extract from your book or a short story, please send the extract, book cover and blurb to pentoprint@lbbd.gov.uk with the subject: Write On! Showcase (ensuring you have your publisher's permission, of course).
Pen to Print are also looking for short videos from people reading a passage from their favourite book, or authors reading extracts from their own books. These videos will be featured on the Pen to Print YouTube channel and across our social media. Please send in your videos or links to pentoprint@lbbd.gov.uk with the subject: Video Stories.
*****
Hay Festival Winter Weekend 23-26 November

Check out the Winter Weekend 2023 programme online​ – you can purchase individual tickets for in-person live events or, if you are unable to come to Hay, you can watch the festival from your own home with an Online Festival Pass.
Guests include Sebastian Faulks, Matt Lucas, Jenny Valentine, Hamza Yassin, Louis de Bernières, Conn Iggulden, Hugh Bonneville, Kate Humble, Susie Dent, Sarah Ogilvie and Stephen Fry to name but a few!

Working as a journalist in the quiet corners of a Maine town, Ionna Bellmore receives an estate letter that unravels her reality.
A mysterious grandmother, an inherited estate, and a journey to the enchanting landscapes of northern Wales await her. But what she uncovers there fractures her perception of her family, revealing a darkness lying just below the surface.
Simultaneously, Kate, a London teenager, flees to her grandmother's house in the quaint Welsh town of Beddgelert. She's there to figure out her future away from the grasp of her controlling mother, but what she finds are forgotten memories and powerful magic lying dormant within her.
Bound by the threads of fate and the age-old Welsh myth of the Lady of the Lake, Ionna and Kate's lives intertwine. With the help of Owen, a local farm boy, and Zeke, a charismatic swordsmith, they must unravel their connection to the encroaching evil threatening to wreak chaos on humanity.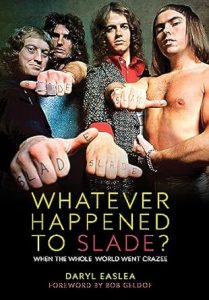 Slade were the most iconic group of the 1970s glam rock era.
Although the original quartet – Dave Hill, Noddy Holder, Jim Lea and Don Powell – ceased working as a unit in the nineties, memories of the group remain strong, thanks mainly to their remarkable, enduring, festive single, Merry Xmas Everybody. But there is so much more to the band than just that one record.
Whatever Happened To Slade? is the first serious biography of the group in over three decades. It details the complete story of this singular band, as well as the personal histories of the four individuals who combined to turn Slade into a genuine phenomenon. Whatever Happened To Slade? charts their emergence from the 1960s beat boom, their initial successes, their epoch-making glam heyday, the group's attempts to crack America, Slade In Flame, their bleak, retrospectively adored film, their re-emergence as hard rocking heavyweights, through to their final dissolution and post-Slade careers.
Drawing on hours of new interviews and meticulous research, with a foreword by Bob Geldof and an afterword by Jim Moir, Whatever Happened To Slade? reassesses a band that won hearts and perforated eardrums across four incident-filled, bittersweet decades.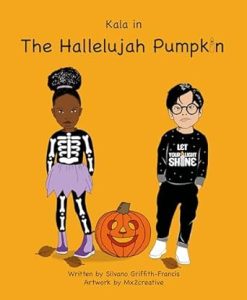 It's Halloween and Kala is excited about dressing up and going trick-or-treating.
While deciding whose Halloween party to attend, she hears about a Hallelujah party and is curious to find out more. Then Kala meets a mysterious character and hears a story about an amazing transformation that piques her interest even further.
Kala In The Hallelujah Pumpkin offers an alternative to Halloween and gives young children the opportunity to talk about Jesus and His light. With its bright, colourful pictures and entertaining characters, the story captures the imagination and curiosity of children.
Available to buy here
Connect with Silvano Griffith-Francis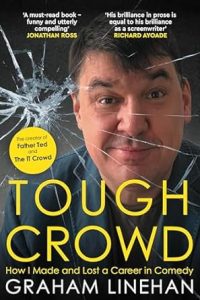 Having cut his teeth in music journalism, Graham Linehan became the finest sitcom writer of his generation.
He captured the comedy zeitgeist not just as the co-creator of Father Ted but also with The IT Crowd and Black Books, winning five Baftas and a lifetime achievement award.
Then his life took an unexpected turn. When he championed an unfashionable cause, TV commissioners no longer returned his emails, showbiz pals lost his number and his marriage collapsed.
In an emotionally charged memoir that is by turns hilarious and harrowing, he lets us into the secrets of the writing room and colourfully describes the high-octane atmosphere of a sitcom set. But he also berates an industry where there was no one to stand by his side when he needed help.
Bruised but not beaten, he explains why he chose the hill of women and girls' rights to die on – and why, despite the hardship of cancellation, he's not coming down from it any time soon.
Available to buy here
Connect with Graham Linehan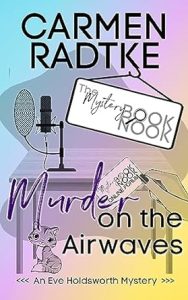 Showbusiness can be murder…
All Eve Holdsworth wants is quality time with her dad, his wife, and their cat, and to enjoy an old-fashioned Halloween in the quaint small town of Hemlock Grove in the Pacific Northwest. After years of estrangement and a heart attack on her dad's side, they have a lot of catching up to do.
But when the community radio host flings public insults at town luminaries and Bill Holdsworth stumbles upon a dead body, Eve's dad becomes the main suspect.
To her, it's clear that behind the facade of golf, goodwill, crafts and neighbourliness lurks something sinister.
With her dad's fate at stake, Eve decides to put on her own show. But can she catch the killer before he drops the mic on her forever?
Available to buy here
Connect with Carmen Radtke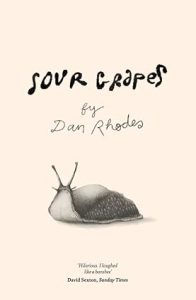 When the sleepy English village of Green Bottom hosts its first literary festival, the good, the bad and the ugly of the book world descend upon its leafy lanes.
But the villagers are not prepared for the peculiar habits, petty rivalries and unspeakable desires of the authors. And they are certainly not equipped to deal with Wilberforce Selfram, the ghoul-faced, ageing enfant terrible who wreaks havoc wherever he goes.
Sour Grapes is a hilarious satire on the literary world which takes no prisoners as it skewers authors, agents, publishers and reviewers alike.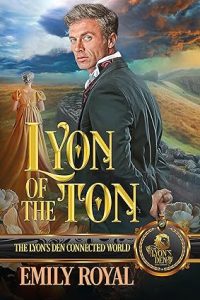 Divided by betrayal, united by need, redeemed by love…
Wealthy widow Lady Betty Grey conceals a tragic history behind the façade of the glittering socialite. When her scandalous secret is exposed by the man who once broke her heart, she must act quickly before gossip brings about total ruination. Her old friend Mrs Dove-Lyon offers, for a price, to secure Betty a titled husband willing to marry her sight unseen, then consummate the union within an hour of the ceremony to seal the deal.
Harcourt Martingale, fifth Duke of Pittchester, faces bankruptcy. Still bitter from past heartbreak, he has no wish for a wife. But needs must, and he enters the Lyon's Den, where titled men sell themselves for a dowry. Unwilling to indulge in the drinking wagers best suited to the young, Harcourt enters a simple game of chance, and wins an anonymous bride who insists that they meet at the altar then proceed to the bedchamber.
Betty is horrified when her bridegroom is revealed to be the man who nearly destroyed her reputation, but when their consummation reignites long-dormant passions, she resolves to make the best of her situation, and Harcourt finds himself yearning for the forgiveness, and the heart, of the only woman he's ever loved.
But when the full extent of Betty's tragic past threatens to unravel, Harcourt must prove himself worthy of her trust, or risk losing her forever.
Available to buy here
Connect with Emily Royal
The gripping true-life story of three young people in the world's youngest country, South Sudan, whose lives are ripped apart by a brutal war.
Veronica is a teenager when civil war erupts in South Sudan, the world's youngest country. Lonely and friendless after the death of her father, she finds solace in her first boyfriend, and together they flee across the city when fighting breaks out. On the same night Daniel, the son of a colonel, also makes his escape, but finds himself stranded beside the River Nile, alone and vulnerable. Lilian is a young mother who runs for her life holding the hand of her little boy, Harmony – until a bomb attack wrenches them apart and she is forced to trek on alone.
After epic journeys of endurance, these three young people's lives cross in Bidi Bidi in Uganda, the world's largest refugee camp. There they meet James, a counsellor who helps them find light and hope in the darkest of places. In a gripping true-life narrative, Rosalind Russell tells their stories with uplifting empathy and tenderness.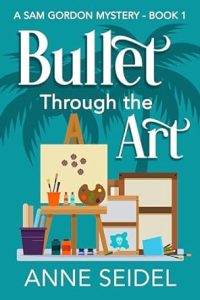 Surprise! It's murder.
Surprise parties never seem to go as planned and this welcome home party is no different.
Globe-trotting amateur sleuth Sam Gordon returns to her hometown of Orange Grove to care for her injured aunt.
What she thinks will be a time to reconnect and have fun with family and friends turns into a masterpiece mystery when a man turns up dead in her aunt's art studio.
Will she paint herself into a corner, or catch the killer before it's too late?
Available to buy here
Connect with Anne Seidel
Remember, if you're an author and you'd like to see your book in our Saturday Spotlight, email: pentoprint@lbbd.gov.uk and send us the details of your new novel.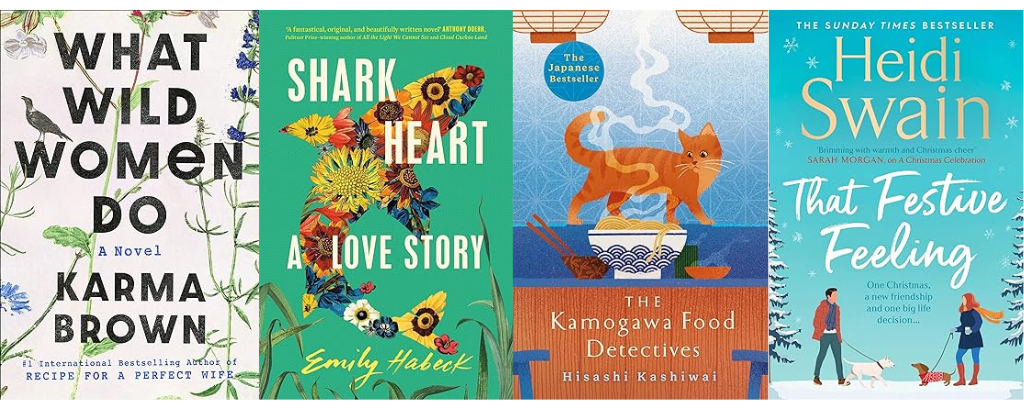 For details of Penguin RandomHouse new releases, visit their website here.
For details of Hachette new releases, visit their website here.
For details of HarperCollins new releases, visit their website here.
For details of PanMacmillan new releases, visit their website here.
For details of Simon & Schuster new releases, visit their website here.
Disclaimer: Amazon links are given for ease but please remember there are a number of other online retailers operating, including hive (which helps to support independent book shops), Kobo, Apple Books, Google Play and Nook as well as online stores for bookstores such as Waterstones, Barnes & Noble and WHSmiths. 
Issue 18 of Write On! is out now and you can read it online here. Find it in libraries and other outlets. You can find previous editions of our magazines here.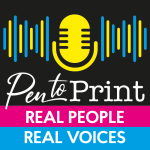 You can hear great new ideas, creative work and writing tips on Write On! Audio. Find us on all major podcast platforms, including Apple and Google Podcasts and Spotify. Type Pen to Print into your browser and look for our logo, or find us on Podcasters.Spotify.com.
We want to help connect authors and readers, so our Saturday Spotlight page showcases some of the exciting new reads available each month.