Showcase: Aberfan Angels + Hens + Five, Ten And Five Hundred More + Curlew Song
By Dan Cross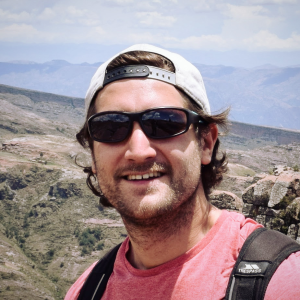 "There are dark shadows on earth, but its lights are stronger in contrast." Charles Dickens.
The Showcase theme this month is 'Contradictions' and, this week, I've selected submitted works with a more morbid nature but which, nonetheless, contrast overt darkness with light and hope. These submissions help to illustrate how experiencing ordeals in our life, while terrible, can mean we more fully appreciate moments of happiness.
We open with Aberfan Angels by Tammy Griffiths, which recalls the terrible disaster that befell the Welsh village in 1966 with devastating effect. Not only is the tragedy made more poignant by the cheerful beginning, but the poem ends with hope that souls are reunited in heaven and, perhaps, that communities touched by tragedy can lift themselves out of despair through mutual support.
Aberfan Angels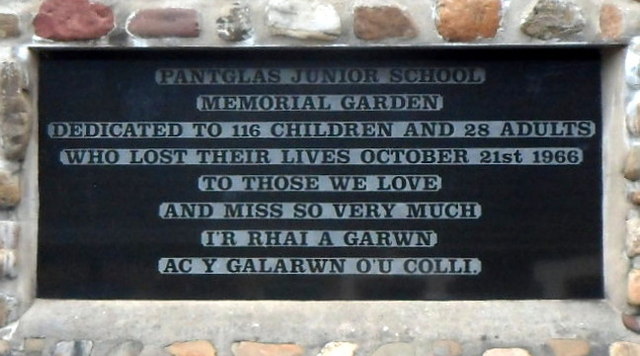 Sons and Daughters
Sisters and Brothers
Skip off to school
Shouting 'goodbye' to their mothers
Just a regular day
Nothing unusual about
Playing in the play yard
Regular screams and shouts
The bell is sounded
And we all gather in
To assembly we go
As school begins
We listen and pray
We listen and sing
We always start
with a beautiful hymn
Just minutes later
We skip off to class
Settle down quickly
For class to start
Just as we settle
A slight rumble we hear
We all look around
A moment we steal
To see what the noise is
And where it came from
But as quick as it starts
The rumble has gone
We are told to settle
'there's nothing to fear'
But all of a sudden
the rumble, we feel!
There's just a second
to see a concerned look on her face
Then the teacher yells
And our hearts start to race
Something is wrong
we know it for sure
we scramble from our desks
but can't make the door
For the rumble we felt
Is now a thunderous roar
As the class is engulfed
With slurry and more
There's nothing to hear
But this horrific sound
We drop to our bellies
Faces to the ground
Its loud dark and scary
Dark, dirty and heavy
It happened so fast
No one could have been ready
Our world fell silent
No pain do we feel
Our bodies we leave
Our Souls reveal
We rise together
Reconnect as one
Return home to heaven
A new journey has begun.
(c) Tammy Griffiths Palmer, 2022
You can connect with Tammy on her Facebook page, Beautiful Spirit: https://www.facebook.com/profile.php?id=100063849343720 
*****
Thomas Nixon's Hens is a micro-fiction that uses a tragedy to show how quickly things can change and the importance of appreciating the people we love and the good things in life while we have them.
Hens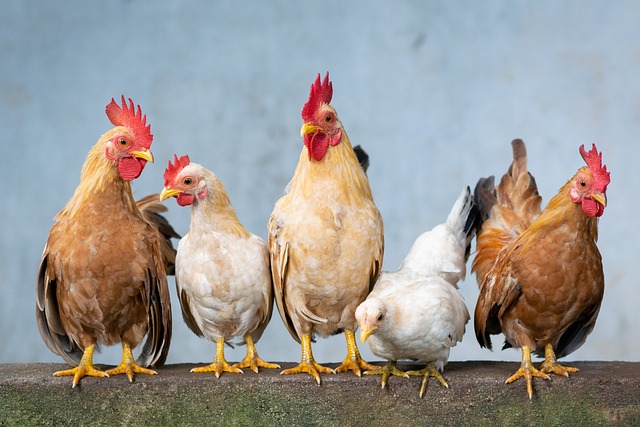 Their lives stopped in a collective flash the moment the minivan caught fire. A single spark erupting from a piece of flint on the motorway would soon leave seven women and one male driver unrecognisable to their nearest and dearest. But in this brief moment, each witnessed reality in slow motion…
Barbra wished she hadn't had a row with Chris before she left. Helen wished to see her children again. While Lynne only prayed she wouldn't die on a hen night.
As for Tony, the driver. He'd resigned from life years ago. He closed his eyes, as nature took its course.
(c) Thomas Nixon, 2022
*****
Five, Ten And Five Hundred More by Hamna Ali, looks at the power of gratitude in the face of crippling depression. Anyone who has practised mindfulness will relate to the power of counting one's blessings when all else seems hopeless.
Five, Ten And Five Hundred More
𝘋𝘦𝘴𝘱𝘦𝘳𝘢𝘵𝘪𝘰𝘯 𝘴𝘶𝘱𝘱𝘳𝘦𝘴𝘴𝘦𝘥 𝘮𝘺 𝘴𝘰𝘶𝘭.
𝘚𝘪𝘤𝘬𝘦𝘯𝘪𝘯𝘨 𝘦𝘮𝘰𝘵𝘪𝘰𝘯𝘴 𝘴𝘶𝘦𝘥 𝘮𝘺 𝘩𝘦𝘢𝘳𝘵.
𝘚𝘪𝘭𝘦𝘯𝘤𝘦 𝘴𝘶𝘯𝘬 𝘮𝘺 𝘷𝘰𝘪𝘤𝘦 𝘪𝘯𝘵𝘰 𝘢 𝘴𝘦𝘢𝘭𝘦𝘥 𝘤𝘳𝘦𝘷𝘢𝘴𝘴𝘦.
𝘚𝘵𝘰𝘳𝘪𝘦𝘴 𝘰𝘧 𝘴𝘰𝘶𝘯𝘥𝘭𝘦𝘴𝘴 𝘤𝘳𝘪𝘦𝘴 𝘭𝘪𝘯𝘦𝘥 𝘮𝘺 𝘦𝘺𝘦𝘴.
𝘚𝘭𝘢𝘪𝘯, 𝘥𝘪𝘥 𝘐 𝘭𝘢𝘺, 𝘪𝘯 𝘢 𝘸𝘰𝘳𝘭𝘥 𝘰𝘧 𝘴𝘦𝘷𝘦𝘳𝘦 𝘴𝘰𝘳𝘳𝘰𝘸𝘴.
𝘚𝘭𝘰𝘸𝘭𝘺, 𝘐 𝘣𝘦𝘨𝘢𝘯 𝘵𝘰 𝘤𝘰𝘶𝘯𝘵 𝘮𝘺 𝘴𝘶𝘧𝘧𝘦𝘳𝘪𝘯𝘨𝘴.
𝘖𝘯𝘦, 𝘵𝘸𝘰, 𝘢𝘯𝘥 𝘢 𝘩𝘶𝘯𝘥𝘳𝘦𝘥 𝘮𝘰𝘳𝘦.
𝘚𝘶𝘥𝘥𝘦𝘯𝘭𝘺, 𝘵𝘩𝘦 𝘯𝘶𝘮𝘣𝘦𝘳𝘴 𝘴𝘭𝘪𝘱𝘱𝘦𝘥 𝘢𝘯𝘥 𝘧𝘦𝘭𝘭 𝘰𝘯𝘵𝘰 𝘎𝘳𝘢𝘮𝘦𝘳𝘤𝘺.
𝘎𝘳𝘢𝘵𝘪𝘵𝘶𝘥𝘦 𝘤𝘢𝘶𝘨𝘩𝘵 𝘵𝘩𝘦𝘮, 𝘦𝘷𝘦𝘳 𝘴𝘰 𝘨𝘦𝘯𝘵𝘭𝘺.
𝘌𝘮𝘣𝘳𝘢𝘤𝘪𝘯𝘨 𝘮𝘦 𝘸𝘢𝘳𝘮𝘭𝘺, 𝘪𝘵 𝘢𝘴𝘬𝘦𝘥 𝘮𝘦 𝘵𝘰 𝘯𝘢𝘮𝘦 𝘮𝘺 𝘣𝘭𝘦𝘴𝘴𝘪𝘯𝘨𝘴.
𝘜𝘯𝘢𝘣𝘭𝘦 𝘵𝘰 𝘯𝘢𝘮𝘦, 𝘪𝘵 𝘢𝘴𝘬𝘦𝘥 𝘮𝘦 𝘵𝘰 𝘤𝘰𝘶𝘯𝘵 𝘪𝘯𝘴𝘵𝘦𝘢𝘥.
"𝐹𝒾𝓋𝑒, 𝓉𝑒𝓃, 𝒶𝓃𝒹 𝒻𝒾𝓋𝑒 𝒽𝓊𝓃𝒹𝓇𝑒𝒹 𝓂𝑜𝓇𝑒," 𝐼 𝓇𝑒𝓅𝓁𝒾𝑒𝒹.
(c) Hamna Ali, 2022
*****
Lastly this week, I'm pleased to share with you an excerpt from the short story Curlew Song by Tony Durrant. As his own marriage breaks down following his horrific war experiences, a soldier finds comfort in supporting the widow and son of a former comrade amidst the rugged landscape of northern England.
Curlew Song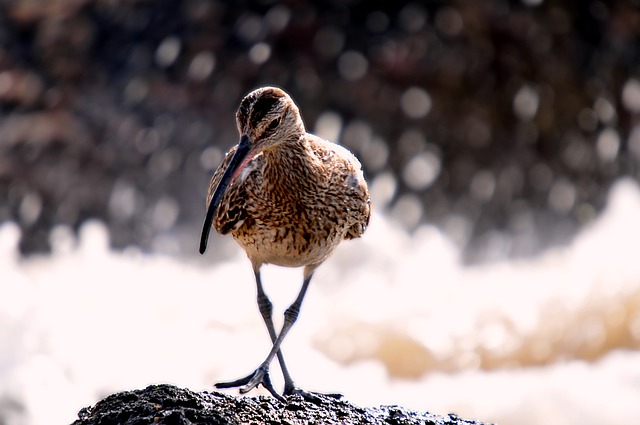 Guy thought of Alex and wondered how many times his friend had taken this journey, staring out at the same fields and hills, watching the land which had nurtured and fed him and his people for generations. He imagined Alex on this same train after leaving the Army. Had the cold pain of the last tour of Afghanistan been warmed by that tingle of homecoming? Had they all been hopeful then, or just relieved they had put their last tour behind them? They had served and grown, had their bellyful of adventure. Of death. Those who left the regiment after that final tour had gone their own ways, picking up the threads of lives, reaching out to wives, families, children. Some succeeding, some failing. Some finding peace. For others, disappointment. For Guy, guilt. For Alex, death.
Guy sat back and checked his phone for messages. There was nothing from her and, although there was still a chill of disappointment, he knew in his heart she would not reach out. Not now. The time for placatory words, that gentle joking to break the ice, was long gone. They had drifted from that familiar shore and her silence had reinforced his realisation she had accepted that things had changed forever. He felt that sadness. Not a sadness at losing Julia, but a sadness at losing what might have been.
The train slowed and, as he stood, he could see the rain had stopped, the cloud a lighter shade of grey where it sat on the squat hills. There was a line of slate rooftops, then a platform, station signage. It was time. The air was fresh, cold, held a tang of moorland. He had never been here before, high among the Pennine hills of Northern England; never visited Alex at his family's farm during their time in the regiment; never realised how different this place was to his own home in the tamed, gentler countryside of Kent.
He was the only passenger to get off and immediately saw the figure at the end of the platform. He hefted his bag and strode towards the man. The train rumbled away on its journey North until only his footsteps broke the silence. He stopped two paces from the man and put his bag down. It had been a long time, but it also felt like yesterday.
Guy extended his hand. "Mr McGarry."
Jim McGarry smiled, all crow's feet and ruddy cheeks. "Mr Peters, Sir."
They laughed and shook hands. Jim McGarry was shorter than Guy but made up for it in width. He had cropped salt and pepper hair, blue eyes and a squaddie's trademark drooping moustache beneath a broken nose. Guy was aware of the strong grip. He stepped back, shaking his head. "I'm not Mr Peters these days. It's Guy, as you well know."
"Old habits, I'm afraid. Which means I'm Jim, or anything else you want to call me."
"Well, that'll be a change. If I remember, you had a few choice names for us back in the day."
Jim McGarry shoved his fists into the pockets of his waxed jacket and gave a soft smile. "Well, that was then. We're all civilians now, so my missus keeps telling me."
"How is Jean?"
Jim shrugged and patted his stomach. "Overfeeding me, nagging me to fix the guttering, do the lawn. Usual stuff."
Guy picked up his bag. "And so she should. It looks like retirement suits you."
They fell into step, Jim gesturing towards a gate which led off the platform. "I can't complain. Play bowls in the summer, do a spot of fishing at weekends… family stuff, grandkids. Try to keep meself busy, fixing things… DIY."
Jim stopped by a gleaming black Range Rover. Guy smiled inwardly. If ever a car suited the man… He nodded towards the regimental badge on the window sticker. "See any of the old crowd?"
Jim nodded. "Now and again. There's a few of us meet up on Remembrance in London. I get the occasional email. That's how I heard about Mr Calvert." He looked down at his polished brown brogues. "Bad business. Such a shame."
"Tragic. He was a good man. Any detail?"
"The lad… Mr Calvert's son found him." The old soldier shook his head. "Poor little bugger, fancy finding your father…" Jim breathed deeply and stared out towards the hills. "He hung, hanged himself in some barn on his farm. It was his son who found him."
(c) Tony Durrant, 2022
*****
Dan is a twice-shortlisted author and the senior editor of The Open Book Editor, providing personal and honest editing and coaching for authors.
*****
If you'd like to see your writing appear in the Write On! Showcase, please submit your short stories, poetry or novel extracts to: pentoprint.org/get-involved/submit-to-write-on/
You can read the latest issue (15) of Write On! here.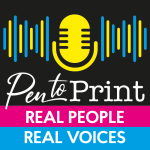 Hear extracts from Showcase in our podcast. Write On! Audio. Find us on all major podcast platforms, including Apple and Google Podcasts and Spotify. Type Pen to Print into your browser and look for our logo or find us on Anchor FM.
*****
If you or someone you know has been affected by issues covered in our pages, please see the relevant link below for ​information, advice and support​: