Showcase: I Always Lose My Voice When I Go To Lagos
Edited by The London Library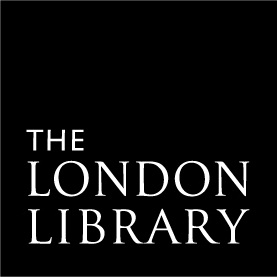 The London Library Emerging Writers Programme, now in its fourth year, supports early career writers, with many previous participants having secured significant publishing success. It's a unique opportunity that offers writers, in all genres, one year's free membership to The London Library and includes writing development masterclasses, literary networking opportunities, peer support, and full use of the Library's resources. To learn more about the Emerging Writers Programme, visit: https://www.londonlibrary.co.uk/about-us/ll-emerging-writers
This month, we use our Write On! Showcase to celebrate the graduates from the 2021/22 programme. The majority of pieces we'll be featuring here will have been written by former 'Emerging Writers', as well as a few from some of our more established members and Write On! Regular contributors. For our final week, we're excited to showcase I Always Lose My Voice When I Go To Lagos by Leonie Annor-Owiredu.
I Always Lose My Voice When I Go To Lagos
I always lose my voice when I go to Lagos. At first, I thought it was the dryness of the air that sticks to the roof of my mouth when flying. Or maybe it's the gust of wind that hits once you disembark the plane.
My shoulders drop once I set foot in the airport. I love the inherent busyness coupled with order, precision and the crispiest air-conditioning. The clicks of heels, and how the floor growls with the gentle and sometimes hurried hum of suitcase wheels going up and down the terminal. Packs of people rush to the front desks, donned in their designer carry-on bags, biding their time in line, checking their phones, where they're greeted by the desk clerk. I approach the handler and call out my full name. I rarely hear it said aloud any more, though I was told it's the name the elders were deliberating over for weeks. The one my father called me. The one my mother hardly says these days.
When I arrive at border control, there's a man who must have been somewhere between 45 and 60. I've never seen someone moving at such a glacial pace, all in the name of diligence. He's grabbing passports from passengers and glaring with intent between their passport picture and the person in front.
'Is this guy serious?' I think, turning back to see if anyone else is watching. They are. Like me, their eyes are laden with frustration and fatigue. Like me, they all just want to go home.
When my time comes, I hand my passport over.
"Aye, you have plenty of names. Tola Nnemkadi Samson. WOW."
"It's just Nneka, Sir. Please, may I have my passport? My car is waiting."
"Ah yes, oh, I don't want your boyfriend to beat me," he says.
A message pops up on my phone screen. My mother.
I trust you are well and hope you are fine with Fiyi. See you at home soon. We have a fitting tomorrow morning. Kisses – MA
My shoulders find their way back to my ears again and, though I exhale, they stay there. I motion for my passport to be returned, but the handler has become a little too concerned with my photo. I kiss my teeth; at the same time, I feel a tap on my shoulder.
Fiyi.
Standing a little taller than me; glowing skin the result of year-round sun. His style has switched for the season: shirts with fewer buttons done, just enough to show the chains and the gym-gained chest, while also trying to be modest.
I squeal and jump on him, whispering in his ear, "Play along. This guy is trying it." And, because I'm me, I add, "Also, your beard finally connects, congrats."
Fiyi rolls his eyes, pulling away from our embrace. He slides the handler 1000 naira and, as if by magic, he hands my passport back. I can finally head home.
The roads are always full, with cars honking to assert dominance. People wearing agbadas and kaftans swan across them as if the drivers will stop for them. Usually, there's an exchange of insults of someone calling someone stupid and then them redirecting that insult to the person's father. In the cup holder there's a flask of something hot. Fiyi hands it to me. I take a sip; rich honey and ginger floods the back of my throat.
"Thank you," I whisper.
As we pull into the driveway, the gateman is adamant in helping with his hand gestures, giving directions on how Fiyi should park in the compound, as if he hasn't been here before.
I hop down and see how the weeds have taken over the front yard. The housekeepers greet me with a hug and a cup of milo, while the others fuss over how many bags I'm carrying.
My heart quickens as I peek into my mother's room and finds peace, seeing she's asleep. I climb the stairs to my room. The diffuser is on, releasing fumes of citronella to ward off any mosquitos. My mother has conveniently laid out my clothes for me. I chuckle to myself and mutter, "Typical."
The next morning, there's a knock on my door, followed by my mother, checking I'm awake. I'm already dressed, wearing the clothes laid out last night. A light blue linen dress, my belly poking out. I grab a silk scarf and wrap it around me.
"Come now, Nneka, your car is waiting," she says, squinting at my silk scarf as she wobbles over the half-completed tiles into her car. I slink my body down into mine.
The heat that morning slaps me into a deep sleep. I only wake up because the driver taps me once we've arrived. He points at the staircase for the building. I see my mother already making her way up. I hop down, almost falling into the gutter. It smells and looks like something otherworldly, covered in a thick layer of blackish-green gunk, which seems to bubble. A passer-by drops their trash, sending a ripple of the gutter directly to my nostrils; close enough to trigger my taste buds. It's only God who stops the nausea. I walk up the stairs, hearing the familiar voices of our family tailors ripping through the heaviness of the heat.
The floor is littered with strips of Ankara and lace. Auntie Eunice is holding up a fit-and-flare skirt. She stops when she sees me and squeals, dancing towards me as she speaks, pulling me into the centre of the room.
"Let me take a good look at you. Aye, look at your nyash." She cackles as she sits down in her office chair and stretches out her measuring tape, starting with my waist.
My mother re-enters the room in her dress. A beautiful boat-neck sateen, three-quarters sleeve in navy blue, with a lilac trimming around the edges. The ladies coo and high-five themselves for a job well done.
Soon after, I step out in a lilac sateen with navy trimming. It hides my stomach, but that doesn't stop the ladies from making a fuss over me.
"Oh, Auntie Grace. I bet your house is full of gifts from suitors." "If you need help to arrange them, let me know, I'm available."
Mother's face turns saturnine as the ladies shower me with compliments. She switches to the local dialect, forgetting that, while I don't have the confidence to respond, I understand.
"Suitors have come, but she refused them. These kids from the west, it's like the cold shrivels up their waist."
"Oh hush, my Lillian is even more shapely than I was at her age," Auntie Eunice adds in English, sending a sympathetic wink my way.
"You've put on weight, Nneka. Hasn't she added weight?" My mother says to the rest of the room, who all nod in sheepish agreement. Some push up their lips to their noses in contempt.
I know what's coming. My heart races, but I don't steady it. The adrenaline will give me the audacity I need to get through this.
I walk towards my mother, unzipping the back of my dress. I push the sleeves as far down as I can, until the dress is stuck, clinging to my stomach. I tug and pull some more, tearing the dress. And then I'm half-naked. Standing for all of them to see, my belly proudly protruding.
My mother ignores me. Picks up the torn dress for the tailors to wrap up.
I open my mouth to speak, my throat no longer dry.
"Thank you for this. There will be no wedding." This is the clearest I've ever spoken.
There is a way I can act as a 'nearly adolescent coming back home' to visit my parents. I'm not to startle her with anything that can bring out any strong reaction, no matter how long I've been suppressing it.
I turn and race down the stairs into the car and head home, my hand on my stomach, looking down at it and humming along to the radio.
The baby kicks at the sound of my voice. Smiling, I sing louder.
*****
The London Library is one of the world's greatest literary institutions, providing a centre of creativity, inspiration and ideas for over 180 years.
Tucked away in central London on St James's Square, The London Library has been at the heart of literature since the day it was founded in 1841. Throughout our history, writers and researchers, no matter their genre or discipline, have consistently found the Library to be an unrivalled resource. Previous members have included TS Eliot, Mark Twain, Virginia Woolf, Harold Pinter, Charles Darwin, Charles Dickens, Bram Stoker and Angela Carter. Current members include Sarah Waters, Kazuo Ishiguro, Raymond Antrobus, Stephen Fry, Inua Ellams and Jessie Burton.
In addition to our beautiful building, and collection of around one million books and periodicals (almost all of which can be borrowed), membership to the London Library includes: a vast eLibrary, atmospheric workspaces, a members suite, free nationwide postal loans, discounted tickets to the Library's popular public events programme and a number of member-run discussion groups, covering a diverse array of topics, including everything from philosophy to history, gender studies to non-fiction writing.
The London Library is a home for everyone who loves the written word. We're an independent charity and membership starts from less than £24 per month. Find out more and join our community: londonlibrary.co.uk/join/join-online.
*****
If you'd like to see your writing appear in the Write On! Showcase, please submit your short stories, poetry or novel extracts to: pentoprint.org/get-involved/submit-to-write-on/
You can read the latest issue (13) of Write On! here.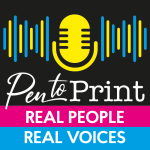 Hear extracts from Showcase in our podcast. Write On! Audio. Find us on all major podcast platforms, including Apple and Google Podcasts and Spotify. Type Pen to Print into your browser and look for our logo or find us on Anchor FM.
*****
If you or someone you know has been affected by issues covered in our pages, please see the relevant link below for ​information, advice and support​: