Showcase: The Escape + The Regiment + To Her Forty-Something Sibling + Deceiving Appearances + Your Beauty + I Honour You

January's Showcases are introduced by Write On! regular, Mirabel Lavelle.
As we move into the end of the first month of the new year, we look ahead at the challenges we face. The diverse pieces of work I chose for this showcase highlight various struggles. They display different sources of perseverance and resilience required to overcome adversity.
I'd like to start this showcase by introducing a piece of flash fiction written by James Marshall, during one of Pen to Print's creative writing classes run by tutor, Ian Ayris.
I attended the most recent advanced writing course and found it valuable, especially as attendees received feedback from the tutor and other class members.
The Escape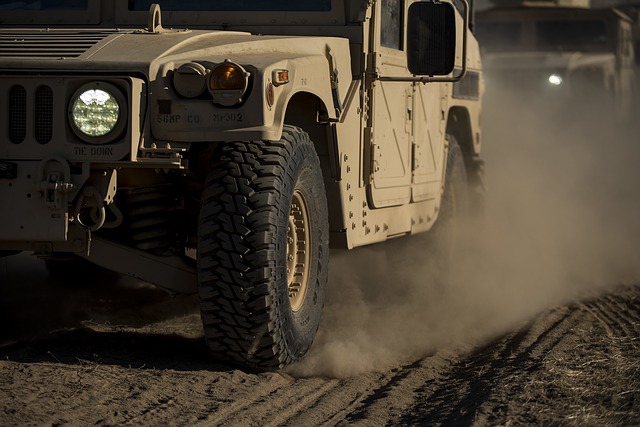 The trucks pulled out. Stuart shut his eyes: the cold air tinged with diesel fumes, the hum of the engine and the rocking motion, were all familiar catalysts to induce slumber. If he had learnt one thing in uniform, it was that you had to sleep when you had the chance.
The constant fatigue had dulled his usually astute mind. He could hardly formulate a question, let alone fathom the answer. Nor was he able to filter out the propaganda from the truth. As if anyone knew what that was any more. Freedom of the press had been the first casualty of the war against the Europeans.
The war had taken a turn for the worse since the initial tactical surprises. Stuart's BTEC in Leisure and Sport deemed ripe pickings for the Press Gang, because those students were reasonably fit. Swooped up without a chance to say goodbye to his parents, he'd had no weapons training except for watching How To Clean Your Rifle videos.
Stuart suspected his platoon would form part of the shock troops used as decoys while the real soldiers regrouped and deployed, fully equipped.
An elbow in his ribs woke Stuart. 'I'm not moving,' he thought.
"I'm going to make a break for Kernow," Swales whispered. "Coming?"
Stuart nodded. The rest of his section was asleep. He followed Swales to the tailgate and swung a leg over the side. Engine rumbling, the truck lurched forward.
"Now!" Swales said.
They dropped to the tarmac and rolled onto their sides. Stuart patted down his body to check for injuries. Nothing. The red tail lights disappeared over the hill.
"That way is south." Swales pointed at the half-moon rising above the hedgerows towering over the sunken road.
© James Marshall, 2021
Note from the author: I wrote this for the Advanced Creative Writing Class with Ian Ayris. It was showcased and edited as an example for the group.
*****
Continuing with the military theme, the next piece I would like to present is a work of flash fiction sent in by Patsy Middleton.
The Regiment
It was Anthony's first day in the regiment. All his life he'd looked forward to this time.
He stood in front of his father and saluted. His father, filled with pride, stood to attention and returned the salute. Then his mother hugged him, tears in her eyes.
Father and Mother watched their youngest son join the marching column as Anthony slotted himself into the line between two of his best friends.
When they came to a steep rock face, three scouts climbed it. After a short time, one came back to report to the major.
Saluting, he said, "Plenty of food here, Sir."
"Very good," the major said and waved the troops forward.
Soon there was one column ascending the rock face and another descending, carrying the stolen food.
When every member of the regiment held as much food as he could carry, the whole line set off again, back to their station.
During the next few weeks, Anthony and his companions went on patrol and carried off more stolen supplies. They had plenty of food stored away in chambers beneath the barracks – enough to see them through the winter.
Then a day came when the scourge descended on the barracks. All the soldiers became ill and many died.
As the noxious powder invaded the nest, all the ants died. Including Anthony.
© Patsy Middleton, 2021
*****
Tough challenges can also be found very close to home. Sometimes, putting pen to paper in a journal, for example, can help deal with some of the pain.
To Her Forty-Something Sibling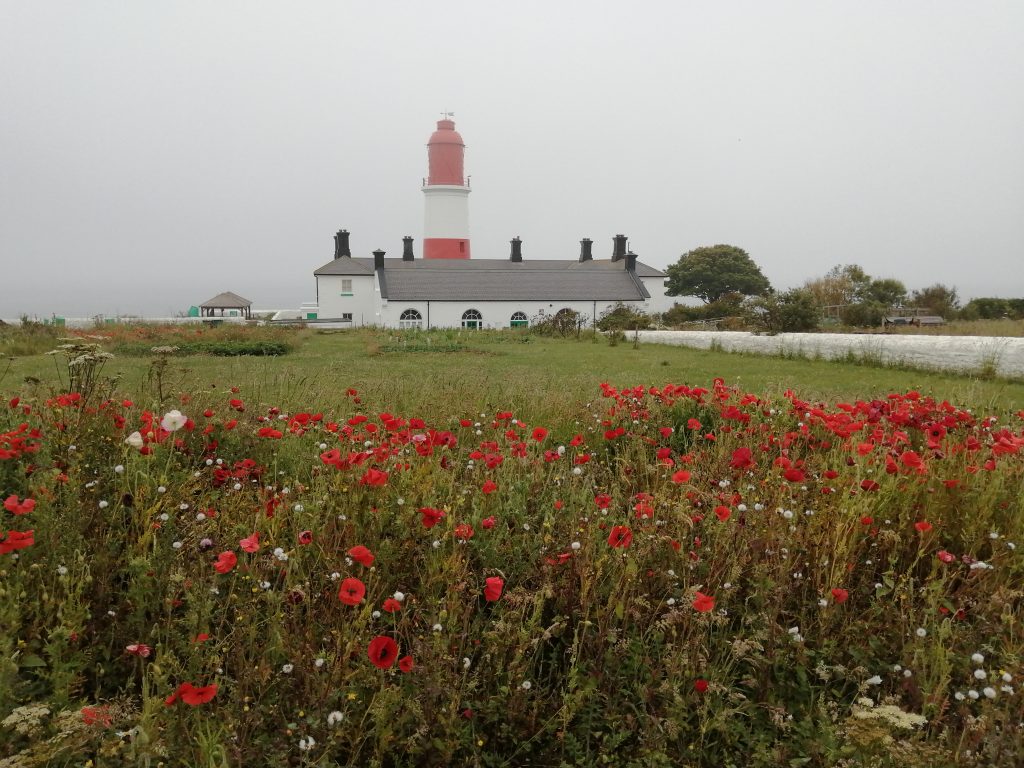 We strolled along the cobbled path, the sea air cleansing our lungs, our heads, each in our own thoughts.
You waited patiently as I rummaged through the gift shop, your eyes absorbing the marvel of the 200-year-old building. Then we moved into the museum area and your advanced and incurable malady melted away as you marvelled at the engines, your expertise impressing the engineers so much that they offered you a job on the spot!
You couldn't climb the 76 steps to the top but insisted that I did.  You knew I'd been looking forward to the 360-degree panorama from up there. First, I scanned the sea before I turned and looked down onto the grassed area below, where a mining village once stood. The dark and dangerous pit is now sealed under lush green grass where retired horses graze, enjoying a life of luxury.
Dear brother, you waited for me in the coffee shop, a cup of tea and the surrounding peace for company.
As we walked back to my car, I couldn't stop recounting how I'd climbed to the top of the first electric lighthouse purposely built-in 1871. I'd followed in the steps of Robert Darling, nephew of the legendary Grace Darling. Robert had become keeper two years after the building was completed and spent 24 years guiding ship after ship over the treacherous North Sea. His work saved hundreds of souls from the savagery of the thrashing waves, blinding fog and howling winds that would join forces to batter and sink ships. A single beam of light had saved so many innocents from the violence of the elements. Souter Lighthouse, red and white, a true technological marvel of its day.
But what of you? What of all those men like you, my darling brother, victims of domestic savagery –inside your home, your nest, those four walls? Where is the beam of hope, if not within a chat with a caring neighbour, colleague or sibling who suspects?
I was not afraid to ask the question, "How are you?"
I saw your pain and heard your voice and raised my concerns which went unheeded, while you continued to drown beneath waves of spousal violence.
As I walk past the lighthouse, I remember my thoughts, dear brother. I hope that others will speak up and, even if they are muzzled, they will dare to be brave, to shine bright and do what's right to save a life.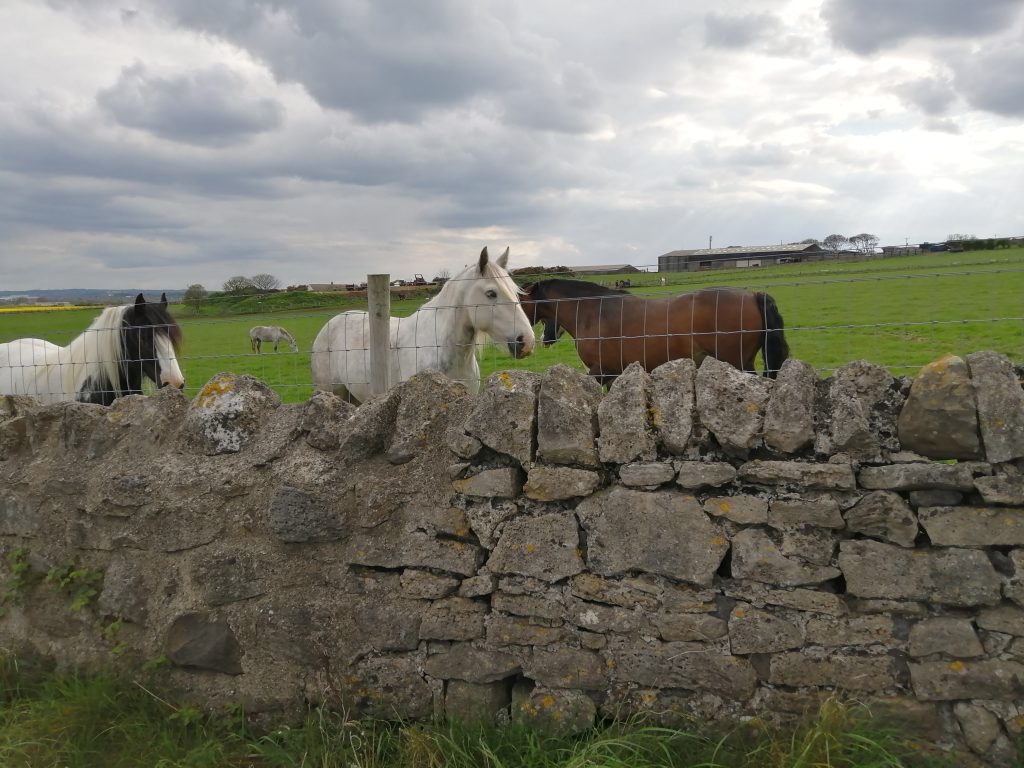 © Mirabel Lavelle, 2022
*****
The resilience of a person cannot be measured until you know something of their past.
Deceiving Appearances 
I was walking from the car park the other day when I saw old Sven riding past on his bicycle. He reminded me of a couple of other old men I knew once. The first was a sad, quiet, hunched fellow of untold years who worked at my first workplace. He never talked to his secretary, but used to send her handwritten messages when he wanted something done. We young lads used to laugh at him. I learned later that he had been a pilot in the Royal Flying Corps, the forerunner to the RAF. He was in WWI and used to drop bombs over the side of his open-cockpit biplane.  Appearances can sometimes be deceiving.
The other old bloke in a flat cap was one who started work in the despatch dept when I was a few years older. He was retired and wanted a part-time job for extra cash and company.  After a while, we learned he'd been a train driver before retiring. He'd worked for the LMS Railway and had occasionally driven the Flying Scotsman from London to Glasgow.
Old people are not born old, as some youngsters might think. They all had a life before retiring.
Sven also had an earlier life. In fact, he's still very active, though, now over 80.  He builds boats, but not any old boats. He's spent his life living on as little as possible, eating very little. He liked boats, so built his own. In fact, he built several over the years.  Being Sven, he wanted a small boat, so subsequently, his boats were always very small. He eventually built one little bigger than a coffin, which he then sailed around the world.  He stocked it with as much water and provisions as he could and sailed off.
He never had much of an education, but loved to read. Sven also found mathematics easy and navigation fascinating, so he carried plenty of books on navigation and mathematics.  Almost exactly mid-ocean, between Cape town South Africa and Montevideo Uruguay,  there is a tiny island called Tristan da Cunha. Finding it on a map is difficult. Finding it in a boat the size of a coffin, with a sail the size of a table cloth is slightly more difficult, but not for Sven Yrvind.  The islanders took to Sven and he stayed and learned their ways. He found that there was another island, Gough Island, a short distance away that the islanders liked to visit. Finding it was a hit and miss affair for them, and very dangerous. Sven was able to teach them navigation, devising a simple method by which they could safely sail to Gough Island any time they wished.
Sven Yrvind's story is fascinating reading and can be found on the internet.
If you are lucky and live in Västervik, Sweden, as I do, you might see him riding his bicycle. He looks a bit like Father Christmas with his white beard. He doesn't need a sleigh, though, to travel around the world!
© Vic Howard. 2022
Vic Howard was born and grew up in Barking, but has lived in Sweden since 1975. He can be reached at vic.howard@telia.com Vic is a year older than Sven, but has had a less colourful life. He can't fly a plane, drive a steam engine and his sailing experience is limited. Find out more about Sven here: en.wikipedia.org/wiki/Sven_Yrvind + www.yrvind.com/
*****
We often find those we cherish a source of inspiration, as shown in these two poems by Herman Richards.
Your Beauty
Your beauty brings joy to me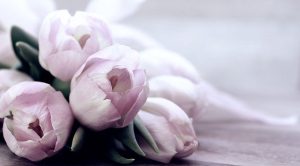 It makes me happy, it makes me free
When I am down and you come around
The ray of your beauty lifts me from off the ground
I'm glad I've met someone like you
Most times make me happy
Once in a while makes me blue
As the journey of life carries us along
Having you beside me gives me the courage to stay strong
I will always respect and honour you
To you and only you I will do my best to stay true
Thank you. for sharing your life with me love, joy and happiness will always be for you and for me
© Herman Richards, 2022
I Honour You 
I honour you because you care
I honour you for the pain you bore
You give me hope when I am down
You pick me up when no one is around
The love you give, I know you are great.
No one else will care when I am in this bad state
Even when I am tested and tried
You encourage me to always have faith.
I honour you when the sun shines and the rain falls
I can see your handiwork really stand above all
I honour you for the joy you give
Your love will be in my heart as long as I live
I am glad to have you for my King
Through you I can do anything
In my heart a song of love I will sing
Thanking you for everything my God and King
© Herman Richards, 2022
*****
Editing the January showcase has been a wonderful experience, enriching my own writing journey. I've so enjoyed meeting new writers from the North East and Malta!
If  you'd like to see your writing appear in the Write On! Showcase, please submit your short stories, poetry or novel extracts to: pentoprint.org/get-involved/submit-to-write-on/
Read the latest issue of Write On! magazine (11) online on this link.
*****
Write On! Audio Podcast Contributor Giveaway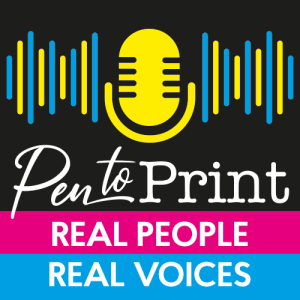 Get involved with Write On! Audio. As a contributor, you could win A Writer's Journal Workbook by Lucy van Smit. All Write On! Audio submissions (creative or opinion pieces up to six minutes, inspirational moments one to two mins – a short poem for example and why it inspires you – submitted before 20th February) will be considered eligible. The first two pieces chosen for broadcast will receive a book. Submit on: pentoprint.org/get-involved/submit-to-write-on/.
Visit anchor.fm/pentoprint to listen to the Write On! Podcast and get inspired.
Launched by Bloomsbury, A Writer's Journal Workbook is packed with creative tasks,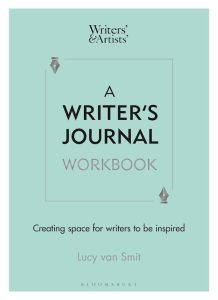 goals and advice. As an added bonus, you can also purchase it directly with this special discount code: AWJW25.