Showcase Favourite: The Saturday Morning Park Run + City Of Dreams
This August, we are re-sharing our wonderful 2020 Showcases. This week we have The Tunnel, followed by Sustainable Olympics 2020, both introduced by page editor, Dan Cross.
*****
Our theme this week is 'Building Bridges', so I am excited to feature an extract from an uncorrected proof of a novel that celebrates community spirit and the phenomenon of new relationships and friendships forming at the times when we often need them the most. The Saturday Morning Park Run, published by One More Chapter, is the story of two women of two different generations who find each other and form a bond that not only transforms their own lives, but their entire community. Jules Wake's novel is a fun, character-driven, charming story, with protagonists every reader will find familiar in one manner or another, alongside insightful perspectives on relationships, life and happiness. My thanks to Jules and One More Chapter for this brief teaser; you can find links to purchase the book, as well as Jules' author profile and other novels, below.
I am also delighted to share a flash fiction piece by Amy Deakin, City Of Dreams. We don't get many surrealist fiction submissions, so this creative work was a joy to read. I especially love the framing device of the piece as a holiday review, in which the paradoxical, absurdist experiences are described as a positive break from reality — something with which many of us would probably welcome, considering the bizarre nature of the world right now.
I hope both of these Showcase 'featurettes' will serve as a reminder that we accept all forms of creative writing here at Write On!
Build a bridge with me and my colleagues by reaching out to share your fantastic creations, whether you are a published author or simply like to dabble with a pen or keyboard in your spare time. Whatever the style, length, or genre, I can't wait to hear from you!
Keep on writing!
Dan (Associate Editor)
The Saturday Morning Park Run by Jules Wake (novel extract)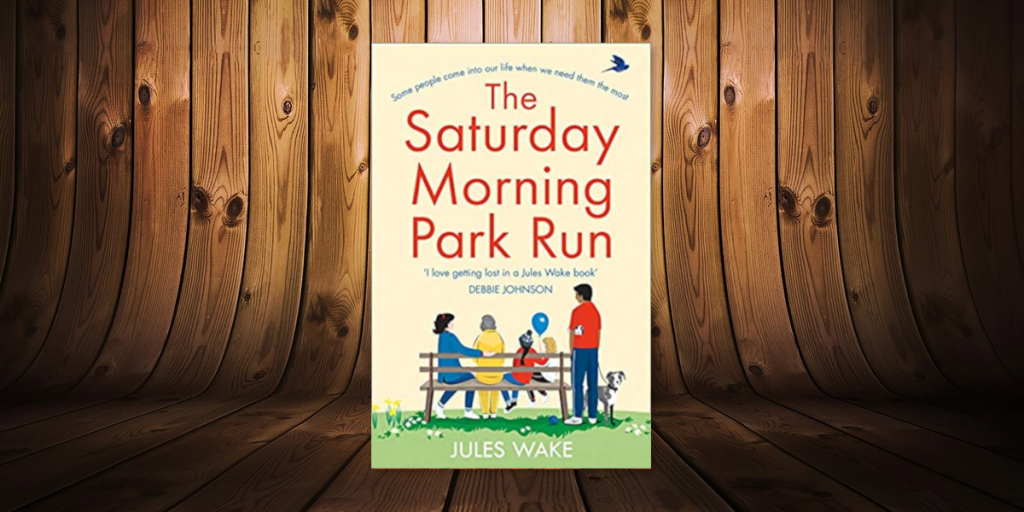 'You're here again. And ready to run.'
I opened one eye. Hilda.
I'd been trying mindfulness, the sort of thing that Alice lapped up.
'No, not running but I'm … I'm on my way to … out.' There was still time for me to go into Leeds. There was a spin class at eleven. I could, would, go to the gym, maybe after my coffee. Exercise would help. Endorphins. All that stuff. I just needed to get there.
I gave the old lady a weak smile. Today she wore an emerald-green tracksuit and was jogging on the spot with sitcom-style enthusiasm that at any other time might have had me biting my lips to stop a laugh escaping.
'So if you're not running, where are you off to in your black Lycra with your big bag? A cat-burgling mission? Is your bag full of tools? And a utility belt?' Her face sharpened with interest. 'Do you know how to pick a lock?'
'No.' I managed a laugh; she was outrageous. 'But I sometimes think it would be handy.'
'It is,' said Hilda, her big blue eyes guileless. 'Jolly handy. I'll teach you some time. I used to break into my ex-husband's house all the time. Move things round. Just to mess with him.' She waggled her eyebrows naughtily.
I frowned, wondering if she was telling the truth or not. The woman was a little bit bonkers. 'Unfortunately, much as I'd like to sound far more interesting than I am, I'm going to the gym.' There, I'd said it out loud. It was like visualisation, wasn't it? If I said it, I'd be more likely to get my brain in gear and go.
'Why would you do something like that? How much do you pay for your gym membership?' She tipped her head with bird-like interest, her wispy hair being pulled in all directions by the sharp spring breeze. Her direct approach prompted me to make a direct reply. Hilda's straight talking was hugely refreshing.
'It's subsidised by the company so I only pay £75 per month.'
'If you ran in the park, you could save yourself £900,' she said with lightning acuity. There was nothing wrong with her brain. 'And you could afford to buy large cappuccinos, instead of these silly regular ones.' Nothing wrong with her imagination either. With breath-taking audacity, she picked up my coffee and helped herself, murmuring, 'Oh, that's good.'
I shot her a quick frown and then said, 'You said the other day you didn't have anything catching. You didn't ask whether I had.'
She grinned back at me, perfectly even-sized pearly whites which I suspected were dentures.
'Excellent. Please tell me you have one of those sexually transmitted diseases. I do hope so; that would shock the hell out of my doctor.'
An unexpected laugh exploded out of my mouth. 'I almost wish I had.' I held out my hand. 'I need to get a move on if I'm going to make my spinning class.'
She calmly took another long sip of my coffee before handing it back. 'Well, by all that is holy, that is stupid. Why don't you get a bicycle? You can cycle here for free. In the fresh air. You can pick a bike up down the tip for nothing. I've never seen the point of spinning. Ridiculous. Same as running on a treadmill. How you can possibly feel a sense of achievement when you've not really moved anywhere? I don't hold with it at all. You've got all this lovely park right on your doorstep. Where is this gym of yours?'
'It's across the road from where I work in the city centre. I sometimes go before work.'
'You'd be better off running here. And the coffee in the park is far superior to this. I mean, thank God for caffeine, but where did you get it?'
'The train station, and no one's forcing you to drink it.' She was right though; the coffee in The Friendly Bean was infinitely better than this.
'Why don't you go for a little jog now? I'll stay here and keep an eye on your bag … and I'll do you a favour and finish this for you. Then you can treat yourself to a decent one from Sascha at the café when you've earned it.'
While part of me really, really wanted to tell this twinkly-eyed woman to get off my case and leave me alone, there was a much bigger part that insisted it was a lot easier to give in. I was still feeling limp and pathetic, although she had brightened my day. She might be outrageous, but in the words of Douglas Adams, she was mostly harmless. Reluctantly, I got to my feet.
'That's the ticket, dear.'
I smiled at her and set off at a gentle jog.
The minute I was out of sight, I slowed to a walk. I wasn't in a running mood.
(C) Jules Wake/One More Chapter, 2020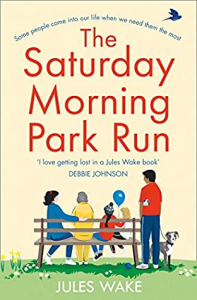 You can find out more about Jules and her published works on her profile page on One More Chapter's website.
The Saturday Morning Park Run is available to purchase here.
*****
City of Dreams by Amy Deakin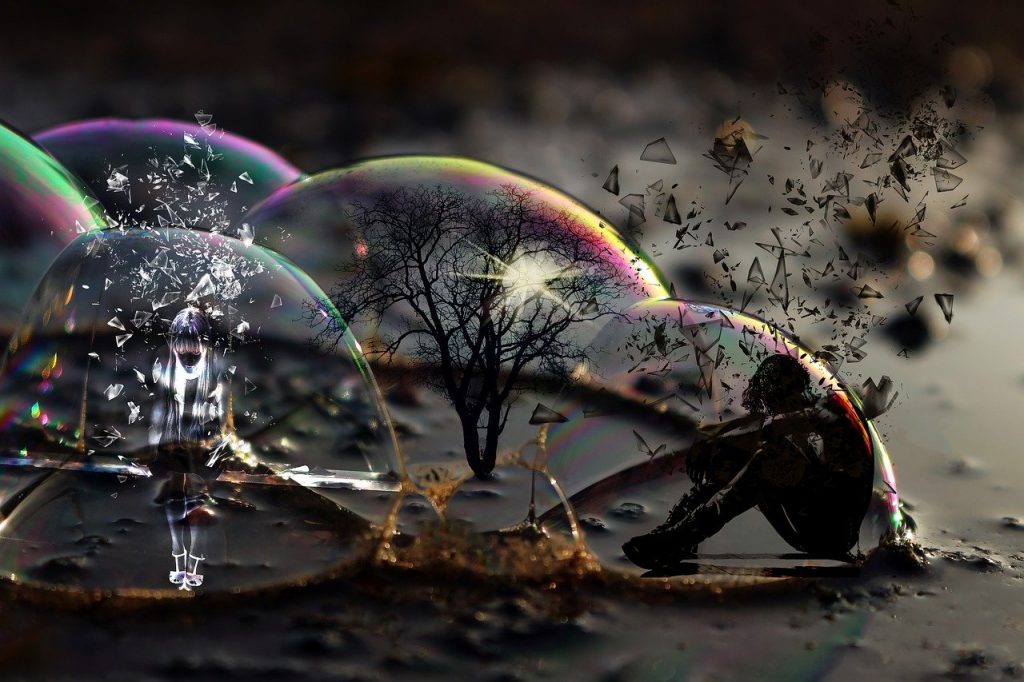 The hotel is a two-minute walk to the beach and ten days back. Spend time in the underground shopping facility before aliens threaten to blow it up. Get on the district line with a man you call your friend but who has a different face. Get off inside a house with smiling hosts who want to kill you. Escape through a tiny hole in the ceiling. Crawl through shrinking passages made of building blocks. Emerge in your hotel room with a llama. The llama spits in your face and demands room service. Kiss it full on the lips. Walk 10 days to the restaurant whilst kickboxing. Eat amazing pizza you can't taste. Take a stroll with some street kids. Waltz into a ballroom of people you have to fight. Enter a discussion about their cult, based on numerology. Wonder when the fighting starts. Someone keeps asking when Donald Trump is coming. He isn't. The leader knocks the sweet bowl whenever you reach for it. Now it's your boyfriend. He gave up sweets for Lent. Exit the ballroom by unknown means. Walk two minutes to your childhood bedroom. It's full of dying cats you can't save.
Overall, a satisfactory holiday from existence. 4 stars.
(C) Amy Deakin, 2020
If you'd like to see your writing appear in the Write On! Showcase, please send your short stories, poetry or novel extracts to pentoprint@lbbd.gov.uk. You can read more fiction, poetry, interviews and author advice in the latest issue of Write On! Available here 
For 20% off Writers' & Artists' Yearbook 2022 and Children's Writers' & Artists' Yearbook 2022, use the discount code WAYB22 at www.bloomsbury.com.
'So if you're not running, where are you off to in your black Lycra with your big bag? A cat-burgling mission? Is your bag full of tools? And a utility belt?' Her face sharpened with interest. 'Do you know how to pick a lock?'