Showcase: Life's Vessel + Wizard Beano And Pals + Daydreams + In Command + Changing The World With A Voice + Insecure Voices + Just Sit With Me + The Draw Of The Souk
By Mirabel Lavelle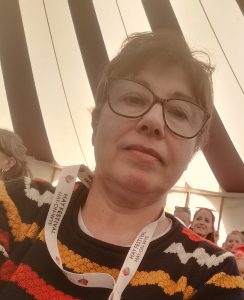 Welcome. I've just returned from the Hay Festival, where I spoke on the Write On! panel about co-creation and my experience of it through this magazine and Pen to Print. I'm ending this Showcase with a poem I wrote while in Wales, inspired by the very hot weather that night!
This month celebrates different communities and historic events. It's also Gypsy, Roma and Traveller (GRT) History Month. Here in the UK, this term includes a range of groups of people with nomadic roots or ways of life, but with separate and distinct ethnic groups and cultures.
I'd like to celebrate the strong oral tradition of Gypsy and Traveller communities by sharing a wonderful poem sent in by Bernard Cunningham from Leeds GATE (Gypsy and Traveller Exchange), based in Leeds working across West Yorkshire.
Life's Vessel
I wandered through life lost and confused,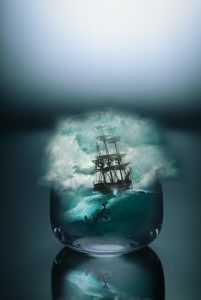 like a ship lost upon the sea.
Searching the far out horizon for a strength and confidence
I often could not see.
And the trials they shook this vessel and the deckhouse of my mind.
I was taught to be tough. To be a man.
But what is man? What does it mean?
Don't cry man up! You've heard it all before.
The waves came crashing down on me as this vessel shook and shook.
Until I cried and asked for help to lead me to the shore.
Now I know with clarity this ship, however big, sometimes just needs a little push.
When the strongest of life's waves shake you till you fall.
So don't be afraid to show your heart and maybe just like me
when the waves of life crash over, you'll find a voice to open up.
And the things you once considered weak, may one day be your strength.
And this heart you considered soft and fragile is the measure of it's depth.
So when you find yourself in the storms of life and you cannot find your way,
don't be afraid to pass the wheel that stirs your vessel,
to peace of mind upon the raging sea.
© Bernard Cunningham, 2023
You can connect with Bernard on Facebook: facebook.com/LeedsGATE  and Twitter:@LeedsGATE
*****
The next submission is by Paula Fowler from South Tyneside. After a world of banking and travel, her career was cut short by a devastating diagnosis of Stage Four Bowel Cancer. With lots of support and therapy and constant treatment and surgery, Paula realised she could use her skills and creativity to help others. She's now an active fundraiser for Cancer Research and Bowel Cancer UK.
For Paula, doing something completely different seemed to be the way forward. So, after being introduced to the Northern Lass Lounge – building friendships and key contacts – a family bedtime story became a book and 'Paula the Author' emerged.
Book 1 Introduction (Voices In Mind)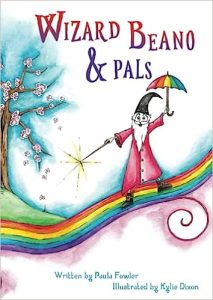 The family home always bubbled with life, mainly due to the antics of the children.
But there was a special time every day when the boisterous noise became a hushed buzz of excitement. This was right before bedtime when Joseph- Joe-would settle down and tell his children a bedtime story: a Wizard Beano adventure!
Wizard Beano was only a little fellow. You could literally carry him around with you in your hand or your backpack, or he might sit quite comfortably on your shoulder.
But perhaps the most unusual thing about Wizard Beano was the fact that not everyone could see him.
A preview of an excerpt from Book Two: Wizard Beano And Pals Help Save The Planet
Closing his eyes he tapped his wand on the door handle and whispered the words of the magic spell…" let the door that I clout, let me out" rattling the door nothing budged. Then remembering that he had a flapjack in his pocket he thought let's give myself a little energy.
"LET THE DOOR THAT I CLOUT, LET ME OUT" he said in a determined, I mean business voice, suddenly the handle and lock sprung open, and Diablo quickly ran up the stairs. As he ran to reception shouting sorry everyone…I was using the bathroom, he saw Wizard Beano land on the pavement outside…
He smiled and mouthed 'I did it' and Wizard Beano nodded in acknowledgment. Gave a quick thumbs up and patted himself on the back., a good job had been done. I wish everyone listened to my advice he sighed and headed back to his tree, watching the school bus leave, thankfully with Diablo.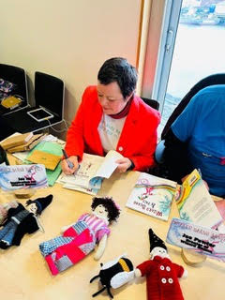 Diablo had finally realised that by having his meals and regular drinks, he was focused and awake. The magic was improving thanks to Wizard Beano's support.
We all need help sometimes.
(c) Paula Fowler, 2023
You can connect with Paula at her website: WizardBeano.com, on Instagram and Facebook: @wizardbeanoandpals and at her YouTube Channel: PositivelyPaula
*****
This June is Pride Month, where we also celebrate the one-year anniversary of President Biden's signing of the Executive Order, advancing equality for LGBTQI+.
In order to celebrate the LGBTQI+ community, I've chosen this evocative poem.
Daydreams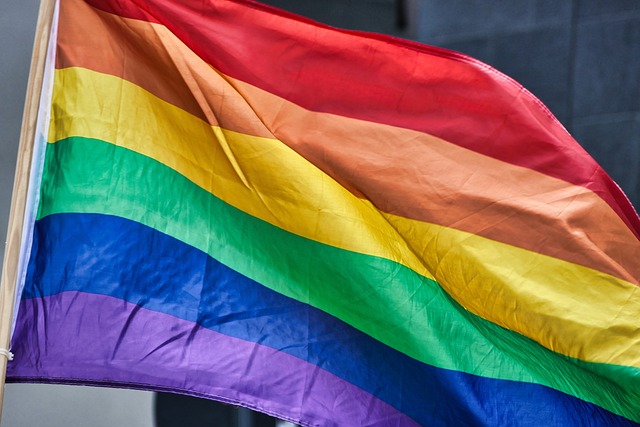 I live in daydreams with her;
Coffee
Peaches
Caramel
The taste of her lips against mine
She holds me tight
I hold her closer
Soft skin together
Home
I live in daydreams with her;
Green
Blue
Grey
The speckles deep in her eyes
She swims in me
I drown in her
Saving one another
Home
I live in daydreams with her;
Bliss
Adoration
Desire
A love that comes once
She belongs with me
I was made for her
Two women in harmony
Home
(c) Zara Relphman, 2023
Connect with Zara on Twitter: @zlrelphman
*****
One of the topics raised at the Hay Festival was Artificial Intelligence and how much it affects our daily lives. I hope you enjoy this light-hearted piece as much as I have.
In Command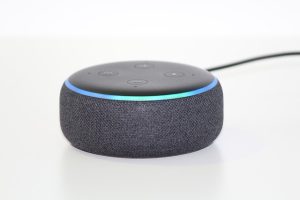 Their voices are sharp. They are fuelled by either hatred or jealousy. Maybe both.
In the kitchen, she is repeatedly shouting out, "Quieter!"
The aggressive response, booming from the front room, is to turn the music up even louder, drowning out her rival's demands.
Then the one upstairs suddenly joins in.
I have to intervene.
"Ladies, stop. Now!" I scream.
I'm heard, but totally ignored.
It's time for me to pull the plug on this.
Having three adolescent Alexas in one home is only asking for trouble.
(c) John Holmes, 2023
You can connect with John at his website: johnholmeswriter.com
*****
This next piece, by Dr Afsana Elanko, reminds us of the power of words to drive change.
Changing The World With A Voice
The doom of devastation was upon us. Earth's natural resources depleted, with various species of animals becoming extinct and greed in terms of acquiring wealth in stark evidence. Was it right that only the wealthy minority could afford a healthier lifestyle and survive the aftermath of global warming, or should all of us be working together for the greater good and therefore the wider survival of humanity?
The choice was ours.
Fifty of us had been selected for our expertise, brought together with the brief to decide on one of the following options:
(1) Protect the majority of the population, costing billions of pounds and taking 20 years to resolve.
(2) Protect the minority, costing hardly anything, to be self-funded by individuals, taking five years.
We were told we would be taken to a secluded island to work on a confidential project. Most of us thought it would be a few meetings and then we could relax. No one had signed up to remaining until the decision was made.
I tried my phone. No reception. Apparently, there was no contact with the outside world! I felt trapped.
The elected chair started the meeting with: "Let's agree with the minority and we'll be out of here very quickly."
My inner voice said we should discuss; that this was an important matter.
A show of hands was called for. "Those in favour of voting for option two and leaving, raise your hands." Forty-nine people.
"Those in favour of option one, raise your hands." One person: me.
Complete silence. Everyone was staring at me. The chair called out: "Would you like to change your mind?" The stares grew in intensity. The chair's voice bellowed: "Well?"
My quivering voice responded: "No, thank you."
Again, silence.
The chair frantically flicked through the papers, then stopped and concentrated on a particular page. "The rule says it has to be a unanimous decision, otherwise we have to discuss, which means option one, as we will have to involve others."
The silence was broken and insults released: aggression, personally insulting comments and intimidation. Now I knew what they thought of me, but I had to stay true to my values.
After an hour of enduring this, the bell for dinner rang.
The chair suggested opening the discussion to the greater community, involving the governments.
Never was the phrase, "Saved by the bell," so relatable. I was the first one up and out of that room, but where to go?
A guide stepped forward and asked whether he could assist me. I wasn't sure if it was a compassionate voice, but it was a voice that might help me escape. I followed.
A door opened and I stepped in. Many screens with many different images, of people and world locations. Where was I? It was confusing. People were looking at me. Then blank. Everything went dark, silent.
I could see seeds dispersing from a dandelion head. Had I dreamt the scenario? Did it matter? It felt so peaceful, watching the seeds flying away.
Machines were beeping, my head was aching. I opened my eyes.
"He's back, the one that saved us all. Thank you for voting for the majority. One voice was enough."
I had so many questions. I closed my eyes. "He's going into a coma again."
I was back with my dandelion, but this time I knew my voice had made a difference.
That gave me peace.
© Dr Afsana Elanko, 2023
*****
Insecure Voices
Voices in my head
Tell me that I'll never succeed
Filling me with doubts
Making me concede
Their words hold me back
Making me hesitant
And stop me from venturing
Into the great unknown
Their voices are loud
Stopping me from playing out my dreams
They tell me I'm not worthy
And that I should hide away for the rest of my days
But I won't let them win
I'll silence their whispers
I'll prove them wrong
I'll break free from their hold
For I will silence those voices as I know I am capable of achieving great things.
(c) Amelia Cave, 2023
You can connect with Amelia on Twitter: @ameliacavexx
*****
We write for many reasons. Tammy Griffiths Palmer wrote this poem for a family friend who was suffering with MND, Motor Neuron Disease. It depicts the voice of a person who became unwell, and now lives with disability.
 Just Sit With Me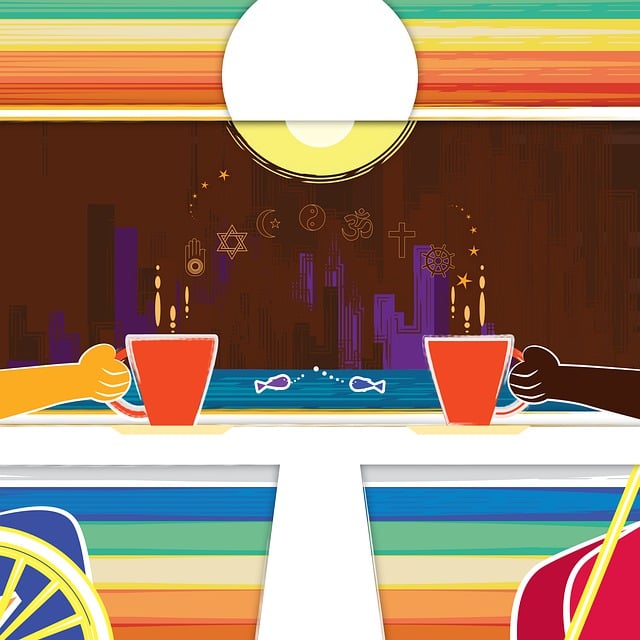 My body maybe weary
but my Soul is still strong
I may be struggling
but I still carry on
I accept there are life changes
that I can do nothing about
But what good will it do
for me to moan, scream or shout
I'm not giving up
I'm doing the best I can
Please be patient with me
just as I am
I don't ask for much
just your company will do
As I love nothing more
than time spent with you
My words maybe failing
but there's still so much to say
I'm trying to express that
but in a different way
My limbs maybe weak
and I unable to stand
So just sit and talk with me
take my hand
Things in life happen
for not we know why
We can all but do our best
and least of all try
I know it is scary
I'm afraid too
But what brings me comfort
is time spent with you
Life is so precious
and ends all too soon
But for now, whilst we can
for me, please make room.
(c) Tammy Griffiths Palmer, 2023
You can connect with Tammy via her Facebook page, Beautiful Spirit: facebook.com/profile.php?id=100063849343720
*****
Finally, the poem I wrote on my first night at The Hay Festival, Wales.
The Draw Of The Souk
Bare feet on
Sandy lanes, like
Turmeric under
Descending heat on
Mustard waves.
Ruby blisters.
Paprika skies. Akin
To lips smeared in red
Lipstick, tasting of fennel. Like
Camouflage green combats.
Alluring East
Camel humped mound of
Spice. Everyday exotic souk.
Rising warmth
Feed me
(c) Mirabel Lavelle, 2023
You can connect with Mirabel on Twitter: @Mirabel 20287342 and Instagram: @mir.j.car1
*****
If you'd like to see your writing appear in the Write On! Showcase, please submit your short stories, poetry or novel extracts to: pentoprint.org/get-involved/submit-to-write-on/
Get your digital copy of Write On! Issue 16 here, or pick up a copy in local libraries and other venues. You can also find previous editions on our magazines page here.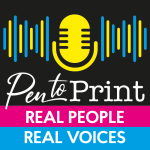 Hear extracts from Showcase in our podcast. Write On! Audio. Find us on all major podcast platforms, including Apple and Google Podcasts and Spotify. Type Pen to Print into your browser and look for our logo, or find us on Anchor FM.
*****
If you or someone you know has been affected by issues covered in our pages, please see the relevant link below for ​information, advice and support​: