Write On! Features: I Wrote Every Day for One Year – Here's What I Learned
By Margena Holmes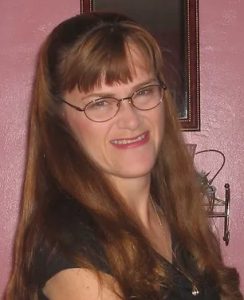 A writing coach friend of mine, Christine Whitmarsh, has a daily podcast called Your Daily Writing Habit, where she gives tips to follow to establish good writing habits. Her pillars she focuses on are writing fundamentals, productivity, and mindset habits. In March 2022, I decided that I was going to follow her pillars for writing to up my productivity.
Signal Your Brain To Get Ready…
First, I had to get in the right mindset. If your mind isn't ready, you won't produce, so each day at around ten am, I'd make myself a cup of Lady Grey tea. That was my signal to my brain that Hey, it's writing time! Whether I drank the tea or not (mostly drank it!), it was my cue to get started. I did that every time I wanted to write (and there is a pretty cool comic strip story about it starring yours truly here). Pretty soon I didn't need that prompt to start writing, but I do enjoy a nice cup of tea, so I would make it occasionally. It's a good way to stop and think when you're sipping your tea (or coffee or what have you) to figure out where the story should go next.
Set…
With my mind now ready to write, the next focus was productivity. My goal was to write at least 500 words a day, which is about a page, Monday to Friday, and take weekends off. As most writers know, sometimes you can't help but keep writing, and weekends off didn't really happen, because I was excited to write! I'd work out the next day's writing in my head in bed at night, writing down notes as needed, and in the morning I'd be ready to write. My productivity jumped.
Go!
I had planned on writing the story, thinking it was going to be one book, and four 'books' later, I'm still working on that story. I plan to rapid release the books once they're ready to go. I wrote almost every day for the year. The only days I didn't write were during the three days of the Colorado Springs Comic Con, where I had a booth, and the Pikes Peak Writers Conference (though I did write on those days, just not on my WIP).
What Did I Learn?
I learned quite a bit about writing and myself over this past year. For writing, I learned that I can write every day and be productive, once my brain is engaged in the task. My goal was 500 words a day, but many days I surpassed that, finishing book one in roughly four months. In the past, it's taken me sometimes an entire year just to write one book, often longer, because my mind wasn't into it and I didn't write every day.
Protect Your Writing Time, But Don't Forget About Your Family
In order to protect my writing time, I set up a 'Do Not Disturb' sign next to my desk, instructing my family to only bother me if it was important. During my writing time, I was hyper-focused on writing, to the point where I'd forget to do anything else. I'd remember to eat, but household chores fell by the wayside. Luckily, my husband helped out with the dishes and I'd do the vacuuming and laundry. I'd write up to the last minute before starting dinner and sometimes dinner was a little late. Oops!
I also have a part-time job, so had to factor in that time away from writing. I would write before my work day started, and sometimes I wrote more than 500 words that day. While at work, I constantly jotted down notes for my story and even wrote out entire scenes during downtime. Like I said, I was hyper-focused on writing.
Between about six to eight months of writing, I finally figured out I didn't need to write the whole day. Sometimes I'd get to my word count in a couple of hours and I could work on different things, like the household chores, and fun things, like reading. There needs to be balance in writing life, and I managed to finally find it after several months, but I wanted to get the habit established and now it's second nature.
Once I was in the right mindset and my productivity was flowing, I focused on writing fundamentals, which for me meant working on my passive writing. Even just simple changes, like using waited instead of was waiting really made my writing stronger. It comes a little more instinctively now.
Writing every day can be done with just a little pre-planning and pretty soon you'll have your book finished. Then comes the editing, which is a whole other animal. Happy writing!
This article was first published on Pikes Peak Writers.
Margena has been writing ever since she can remember, writing her first poem in first grade. At her day job, when she's not kicking young kids out of R-rated movies, she's sweeping up spilled popcorn from the hallways and aisles (she's not your mother, though, so please take your trash out). Her days off consist of writing science fiction, space opera, and more movie theater shenanigans. Reading is a close second to writing, and she normally has her nose buried in a book.
*****
Issue 16 of Write On! is out now and you can read it online here. Find it in libraries and other outlets. You can find previous editions of our magazines here.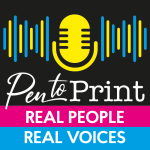 You can hear great new ideas, creative work and writing tips on Write On! Audio. Find us on all major podcast platforms, including Apple and Google Podcasts and Spotify. Type Pen to Print into your browser and look for our logo, or find us on Anchor FM.
*****
If you or someone you know has been affected by issues covered in our pages, please see the relevant link below for ​information, advice and support​: https://pentoprint.org/about/advice-support/
I learned that I can write every day and be productive, once my brain is engaged in the task.