Thoughtful Tuesdays: Power Of Words And Voices
By Eithne Cullen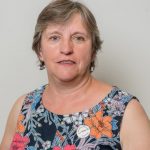 June is such an exciting time, as we feel summer is with us at last. I've been to the Hay Festival since I shared the May page with you and I feel inspired by all the voices I heard there. It was a chance to celebrate the power of words and voices and a reminder of how lucky we are to have access to so many beautiful voices; creating the world we enjoy and helping us share its wonders and emotions.
It may seem odd that the first piece I'm sharing has a wintry feel. But our theme is all about voices within and without, and I like the way Thomas Nixon has used human voices to create a narrative in this piece:
Headcount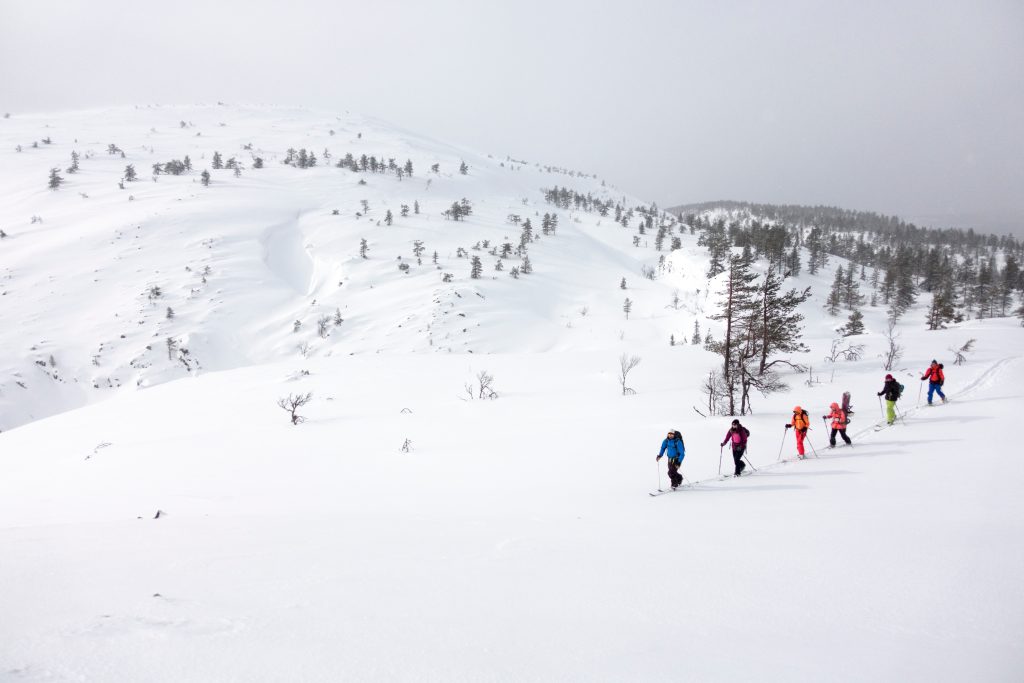 "OK, everyone," Chris said, clawing his skis up the hill. "Let's do a headcount."
Craning his head, he battled by inches to make out the column behind him; a conga line of multicoloured helmets that were difficult to discern.
"Hmm, how about we all call our names as we move down the line," he said, to which the helmets nodded agreeably.
"Chris!" called Chris."
"Lindsey!" yelped Lindsey.
"Susan," said Susan.
"Claire!" cried Claire.
"Ben!" barked Ben.
"Mark," muttered Mark.
Chris waited for the final call, but heard only the mountain air. "Wait, where's Harriet?"
"Help!" howled Harriet, from miles below.
© Thomas Nixon, 2023
You can connect with Thomas on Twitter: @Tnixon98
*****
Pen to Print regular contributor, Claire Buckle, has a way of having her voice heard in the stories she writes, which are widely published in magazines. So, it's a delight to have a story from Claire for our own magazine.
In this story, the voices from Harriet's past evoke memories and help her move on to the next big step in her life.
Thanks For The Memory
Harriet climbed the stairs, grumbling about her arthritic knees at each step. "I should have asked Margaret and Brian to bring the boxes down," she said, addressing the cat, which sat regally on the landing watching her progress. 'As if I haven't got better things to do than sort out old boxes, she thought. 'Really, they could all have been dumped.' There'd be no room for much, anyway, once she was ensconced in a flat.
"It's a lovely place,  Mum," Margaret had said, handing a glossy brochure of Lilac Lodge Retirement Village to Harriet. It depicted glamorous elderly people, some sitting in a beautifully decorated lounge, others walking in the colourful landscaped gardens. "You'll have plenty of company and there are loads of activities going on – look." Margaret showed her mother a list at the back. "There's everything from flower arranging to bingo."
Harriet begrudgingly flicked through the brochure. "When have you ever known me to play bingo and, as far as I'm concerned, cut flowers are just dead ones."
Margaret moved across the sofa and put her arm around her mother. "Even if you're not interested in joining in, moving there will be for the best,Mum. The stairs are a chore for you now and the garden's become a real worry."
"Well, it wouldn't be if the gardener did his job properly," Harriet replied.
"You're being silly, Mum." Margaret's voice was edged with impatience.
Harriet suspected her daughter thought her an old grouch, but she had every right to be disgruntled. Eric used to cut the lawn into regimented stripes using a push mower, not run over it with an electric machine.
Now there were problems with the cleaning lady. She refused to come any more, after Harriet suggested she'd simply been spraying the polish around the room to trick her into thinking it had been cleaned. The house had become such a burden, but she'd banked on Margaret suggesting she live with her and Brian. Not that she could manage in their town house, but with the money from the sale of her home they could have moved to one with an annexe. She told Margaret she'd seen plenty on Escape To The Country. But Margaret liked her independence and she and her husband still worked full-time.
There was no doubt a move to Lilac Lodges would make life easier. The ground floor flat impressed her. It was spacious and tastefully decorated in soothing pastel colours and overlooked communal gardens. Still, Margaret didn't need to know how she felt.
"Come on, then, Tiggs, we'd better take a look at these blessed boxes." Harriet puffed as she reached the landing. She paused for a moment to catch her breath and then pushed open the door to the bedroom, only to be confronted by just one multi-coloured box that had been placed in the middle of the bed.
"I thought Margaret said there was a lot to sort out," Harriet mumbled. Oh well, maybe she'd misunderstood. She eased herself down onto the bed, removed the lid of the box and peered inside. There, wrapped in delicate tissue paper, was the Christening shawl. Harriet lifted it out and carefully opened the protective layer. She held the soft wool to her face and inhaled. She could almost conjure up that wonderful scent, exclusive to babes in arms. She'd been delighted to receive it from her mother, who'd spent many hours crocheting the lacy thread into a web of intricate patterns. Money had been tight and she and Eric would never have been able to afford such a beautiful item for the baby girl they'd finally been blessed with.
"What has Margaret been up to?" Harriet said, as she took out a folder containing paintings, drawings and poems her daughter had written during her childhood. Amongst the other treasures was Margaret's first pair of shoes, a pretty pink baby's bonnet trimmed with appliquéd flowers, which Harriet remembered a kind old aunt had knitted. Beside them was a small soft Easter bunny wearing a straw hat decorated with tiny eggs, which her granddaughter, Gemma, had given Harriet. Mothers' Day and birthday cards were tied into a bundle with a wide satin ribbon and underneath those were anniversary cards from Eric.
Dear Eric. She could look back on their happy marriage without the tears which once stingingly sprang into her eyes at the mention of his name. Fifty wonderful years together. Thankfully, his end had been peaceful and pain-free.
A large card nestled at the bottom of the box. Slightly curled at the edges, it proclaimed Good Luck In Your Retirement across the front. As she lifted it up, a small cream envelope fell onto her lap.
The inside of the card was covered with messages of good wishes from all the pupils in her form.
            To the best teacher anyone could ever have, love Karen xxx
She squinted at the small writing.
             We will miss you Miss!! love Janice. 
            Thanks for making the English and drama lessons such fun. Linda
Harriet smiled as she read all the lovely sentiments captured in time and preserved on the page. Goodness, all her fifth form pupils. She shook her head. How the years since had flashed by.
She remembered taking them to the theatre to see A Midsummer's Night's Dream. How smart they'd looked in their bottle green school uniforms. They were enthralled by the production and the thrill of seeing a live performance. She loved the theatre. A pleasure she'd never grown weary of.
She bent to fuss Tigger who was wrapping himself around her legs, when she noticed the envelope resting in her lap. The glue on the flap had gone hard and brown but the paper inside was still a perfect cream, folded neatly to fit the envelope. Harriet opened it up and read the looped script.
Dear Mrs Johnson,
This is a little thank-you to say how much we appreciate everything you have done for our daughters over the years you've taught at the school. You brought such a fresh approach to your English lessons that we are quite envious we were never encouraged in the same way by our teachers! Susan, Angela and Barbara will always remember you with great affection. Susan, as you know, is now at Oxford University studying English Literature. No one in our entire family has ever been to university before, let alone to one of the best in the land. Had it not been for your inspired lessons taught with such enthusiasm she would never have achieved the results she needed for such a prestigious college. We all wish you happiness in your well-deserved retirement.
With kind regards,
Marian and Geoffrey Thomas
A lump caught in Harriet's throat as she carefully replaced the letter inside the envelope. She couldn't remember whether Susan was the one with the long auburn plait, or was that Denise, who'd also gone on to Oxford, or was it Cambridge? Nowadays, things could get a little fuzzy; faces merged and names floated away, just out of her reach, as though carried off on a breeze. Other times, memories were so vivid and bright, it was almost like watching those old Technicolor films she and Eric used to love snuggling up to on Sunday afternoons.
Harriet carefully placed everything back into the box. How sweet of Margaret to gather together such a cornucopia of treasures and release so many memories from the dusty silence of the loft. It must have taken quite some time to sort through so many old cardboard boxes and find the most poignant belongings. As she slowly got up from the bed, Tigger began to meow.
"And you can stop your complaining. You're a very lucky boy to be going to live in a lovely new flat. Now, no more moaning, thank-you!"
Harriet went downstairs, carefully holding the banister as she descended, stopping at the bottom to steady herself before heading for the kitchen. She could do with a reviving cup of tea. As she waited for the kettle to boil, she took the brochure from the kitchen table and turned to the back. Picking up her pen, she looked down the row of activities. She may not have as much physical energy now as in the past, but she could make up for it in enthusiasm and experience. Hoping her involvement over the years in school plays and her love of theatre would be appreciated, she circled one halfway down. Lilac Lodge Residents' Amateur Dramatics Club.
She reached for the phone to call Margaret. She'd thank her for putting together the box of memories and tell her how much she was looking forward to moving. As she waited for her daughter to answer, Harriet smiled. It was time to get the show on the road.
© Claire Buckle, 2011
You can connect with Claire on Twitter: @ClaireBuckle
Different versions of this story have appeared in Scottish Home and Country, A Great Little Gallimaufry and Horizon Magazine.
*****
Claire's story gives us one picture of a mother and child relationship. In the next poem the poet's voice is communicating the deeply personal relationship between mother and child.
My Mother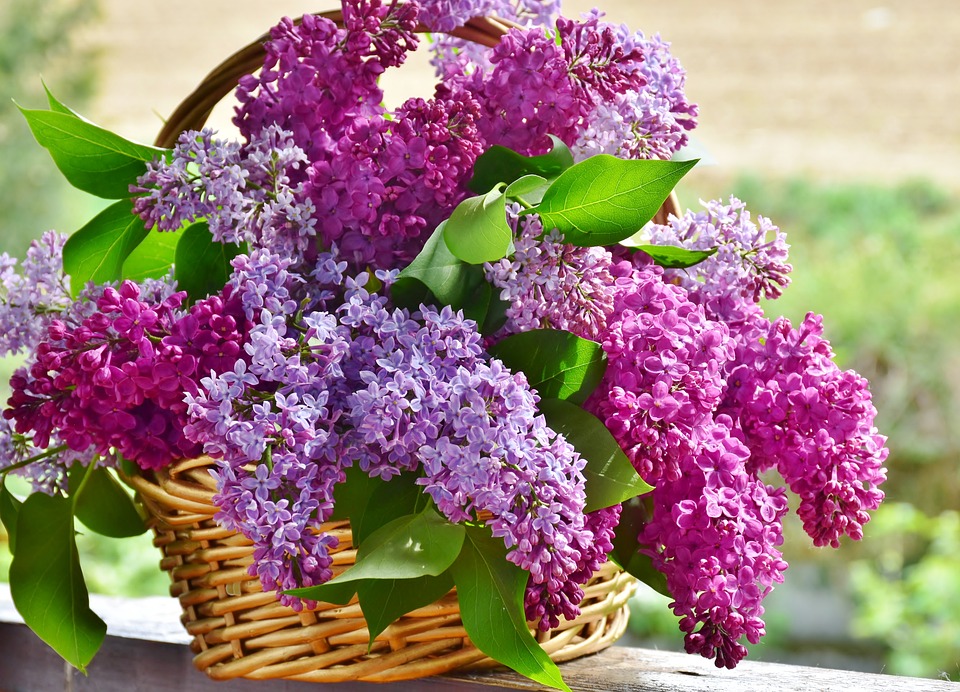 O sweet,
beloved my mother.
You kept me in your womb,
for nine months my mother.
By holding my hand,
you taught me how to walk my mother.
You taught me how to,
read and write my mother.
You taught me,
how to respect others my mother.
You put me on,
the right path my mother.
You take care of me,
everyday my mother.
You have given me,
good knowledge my mother.
You walked me to,
the Gurdwara my mother.
You showed me how to,
hold the Lord's hand my mother.
You taught me how to,
serve the congregation my mother.
You taught me how to,
respect everyone my mother.
If I get hurt,
you feel the pain my mother.
If I am in sorrow,
you come running my mother.
If I have any unsolved problems,
you have the solution my mother.
If I am awake at night,
you would stay awake all night my mother.
When I am sad,
you give me a warm hug my mother.
If I am delayed coming home,
you look out for me my mother.
I pray to God that,
you have a long life my mother.
May I always get the lovely breeze,
of your blessings my mother.
Says 'Manraj' you are,
the beauty of God my mother.
© Manraj Singh Rupra, 2023
*****
The final piece I'm sharing is from another Pen to Print writer. We have all kinds of fun challenges in the classes and groups Pen to Print presents us with and we try out different ways of writing and different forms.
In this piece, Mirabel has used her voice in a different form. She says: "I wrote this prose poetry recently and would like to share it with you first. It's different from how I usually write."
Home Turf
'Go home before it gets dark.'
'Yes sir.' I assure my rugby teacher as I rub spit onto my grazed elbow.
'Straight home lad.' He adds.
I give sir a cheeky grin.
I'm always careful walking home.
Mum is proud of me. She knows I'm sensible.
Mum is mopping up hot bacon fat with thick sliced bread.
I grab my share and head for my evening paper round.
Mum cleans people's houses for cash in hand.
She manages to feed and clothe all seven of us.
All my siblings do their fair bit. Mum's sound!
We're a team, mum and her boys.
I finally start my maths homework.
I'm a straight A student. Education is power.
Pencil sharpened, head down, I focus.
Then, his minacious breath creeps up behind me.
Running away will incur worse pain, later…
'How's it coming along son?'
The voice, sardonic
I keep writing…
The voice, penetrating
I keep focussing…
Wet, shimmering, red beads
Drip and twirl upon my maths book.
I grasp short breaths from my mouth.
My nose crunching
Under my left eye.
That night, as I curl up on the mattress upstairs,
I dream of home.
The school rugby pitch.
My arena.
The turf where I'm the alpha dog.
© Mirabel Lavelle, 2022
Connect with Mirabel on Twitter: @Mirabel20287342
Thanks to all the writers who have shared their voices with us for this page. There's a lot to enjoy and much to keep us thoughtful; thinking about our voices as we listen, read and write.
*****
Read Issue 16 of Write On! Magazine here.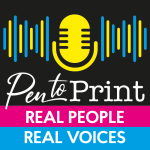 You can hear great new ideas, creative work and writing tips on Write On! Audio. Find us on all major podcast platforms, including Apple and Google Podcasts and Spotify. Type Pen to Print into your browser and look for our logo or find us on Anchor FM.

*****
If you or someone you know has been affected by issues covered in our pages, please see the relevant link below for ​information, advice and support​:
How lucky we are to have access to so many beautiful voices; creating the world we enjoy and helping us share its wonders and emotions.