Showcase – Take It Back & I'm The Calm One
We are celebrating BAME writers and creatives this week on Write On! Extra, so it gives me great pleasure to bring you an extract from the recently released, highly successful Take It Back, a novel by Kia Abdullah.
Take It Back has been described as one of the best thrillers of the year by both The Telegraph and The Guardian, and was selected for audio serialisation by HarperCollins and The Pigeonhole. The story itself is relevant to this week's theme, as it follows a gritty courtroom drama centred around Jodie, a young white girl who accuses four immigrant classmates of an unthinkable act, and the novel tackles difficult themes with bravery and intelligence.
Kia's personal and professional story is not just one to inspire other BAME authors, but writers in general. She left a career in tech to pursue her passion for writing, worked as an editor at Asian Woman Magazine and has written for The New York Times, The Guardian, The Telegraph and the BBC. She is proof that writers of all genders, races and backgrounds can be successful by cultivating their talent with hard work and commitment. You can learn more about Kia and her journey in our interview with her here.
I am also pleased to present a poem by Pauline Deakin, entitled I'm the Calm One. If the ongoing coronavirus issue is not enough to cause feelings of anxiety, there's plenty of other stuff going on that will. It is hard to witness the stories of racially motivated police brutality and the images from the various protests from around the world without experiencing unease. Meanwhile, COVID-19 is creating hardships at home and abroad, resulting in rising crime rates.
I therefore felt this poem to be particularly suitable for this week. It reveals that even those of us who are expected (either by others or ourselves) to remain calm and composed can experience moments of angst. And you know what? That's okay! It's human nature to feel a bit shaky every now and again, especially given the rate at which we are expected to absorb news media. So, if you're experiencing stress in the current climate, I hope Pauline's poem gives you some reassurance that we are all facing these challenging times together. It's OK to feel less than completely OK– and to reach out for support when we need to.
Keep on writing!
Dan (Associate Editor)
Take It Back by Kia Abdullah (novel extract)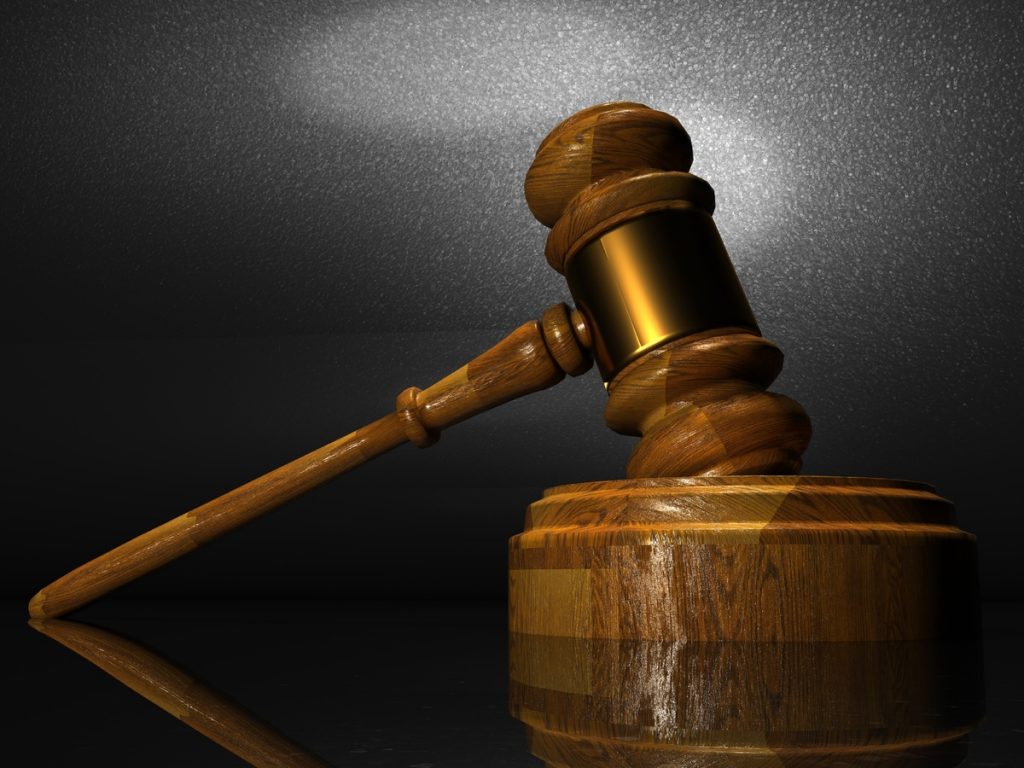 She watched her reflection in the empty glass bottle as the truth crept in with the wine in her veins. It curled around her stomach and squeezed tight, whispering words that paused before they stung, like a paper cut cutting deep: colourless at first and then vibrant with blood. You are such a fucking cliché, it whispered – an accusation, a statement, a fact. The words stung because Zara Kaleel's self-image was built on the singular belief that she was different. She was different to the two tribes of women that haunted her youth. She was not a docile housewife, fingers yellowed by turmeric like the quiet heroines of the second-gen literature she hated so much. Nor was she a rebel, using her sexuality to subvert her culture. And yet here she was, lying in freshly stained sheets, skin gleaming with sweat and regret.
Luka's post-coital pillow talk echoed in her ear: 'it's always the religious ones'. She smiled a mirthless smile. The alcohol, the pills, the unholy foreskin – it was all so fucking predictable. Was it even rebellious anymore? Isn't this what middle-class Muslim kids did on weekends?
Luka's footsteps in the hall jarred her thoughts. She shook out her long dark hair, parted her lips and threw aside the sheets, secure in the knowledge that it would drive him wild. Women like Zara were never meant to be virgins. It's little wonder her youth was shrouded in hijab.
He walked in, a climber's body naked from the waist up, his dirty blond hair lightly tracing a line down his chest. Zara blinked languidly, inviting his touch. He leaned forward and kissed the delicate hollow of her neck, his week-old stubble marking tiny white lines in her skin. A sense of happiness, svelte and ribbon-like, pattered against her chest, searching for a way inside. She fought the sensation as she lay in his arms, her legs wrapped with his like twine.
'You are something else,' he said, his light Colorado drawl softer than usual. 'You're going to get me into a lot of trouble.'
He was right. She'd probably break his heart, but what did he expect screwing a Muslim girl? She slipped from his embrace and wordlessly reached for her phone, the latest of small but frequent reminders that they could not be more than what they were. She swiped through her phone and read a new message: 'Can you call when you get a sec?' She re-read the message then deleted it. Her family, like most, was best loved from afar.
Luka's hand was on her shoulder, tracing the outline of a light brown birthmark. 'Shower?' he asked, the word warm and hopeful between his lips and her skin.
She shook her head. 'You go ahead. I'll make coffee.'
He blinked and tried to pinpoint the exact moment he lost her, as if next time he could seize her before she fled too far, distract her perhaps with a stolen kiss or wicked smile. This time, it was already too late. He nodded softly, then stood and walked out.
Zara lay back on her pillow, a trace of victory dancing grimly on her lips. She wrapped her sheets around her, the expensive cream silk suddenly gaudy on her skin. She remembered buying an armful years ago in Selfridges; Black American Express in hand, new money and aspiration thrumming in her heart. Zara Kaleel had been a different person then: hopeful, ambitious, optimistic.
Zara Kaleel had been a planner. In youth, she had mapped her life with the foresight of a shaman. She had known which path to take at every fork in the road, single-mindedly intent on reaching her goals. She finished law school top of her class and secured a place on Bedford Row, the only brown face at her prestigious chambers. She earned six figures and bought a fast car. She dined at Le Gavroche and shopped at Lanvin and bought everything she ever wanted – but was it enough? All her life she was told that if she worked hard and treated people well, she'd get there. No one told her that when she got there, there'd be no there there.
When she lost her father six months after their estrangement, something inside her slid apart. She told herself that it happened all the time: people lost the ones they loved, people were lost and lonely but they battled on. They kept on living and breathing and trying but trite sentiments failed to soothe her anger. She let no one see the way she crumbled inside. She woke the next day and the day after that and every day until, a year later, she was on the cusp of a landmark case. And then, she quit. She recalled the memory through a haze: walking out of chambers, manic smile on her face, feeling like Michael Douglas in Falling Down. She planned to change her life. She planned to change the world. She planned to be extraordinary.
Now, she didn't plan so much.
Kia Abdullah, 2020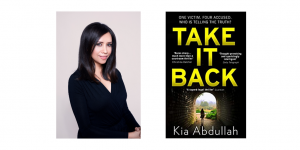 Take It Back is published by HQ and is available to purchase from Amazon.
You can connect with Kia via her website:kiaabdullah.com
I'm the Calm One by Pauline Deakin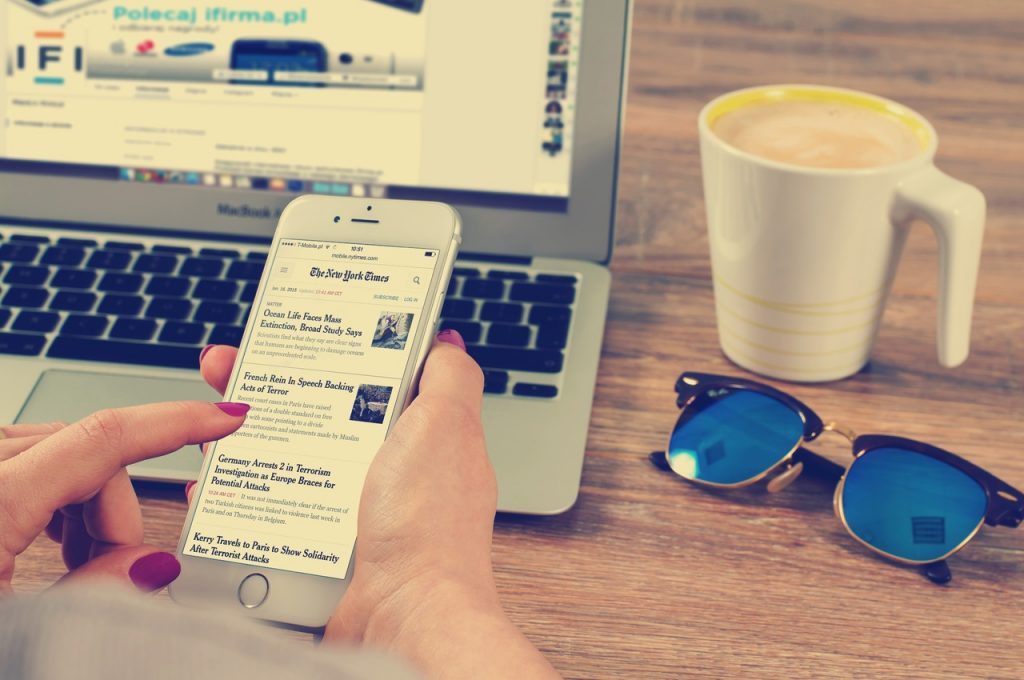 I am a counsellor
Who helps with your stress
Feel your feet on the floor
Let it go with your breath
So why am I awake
At stupid o'clock
Scared of a parcel
Or walk to the shop
Scouring social media
Pouring over the news
For new nuggets of info
That only confuse
Long lists of instructions
How to stay alive
We seek reassurance
That will never arrive
The TV and phone
Are not meeting my needs
So, I tidy a cupboard
And find some old seeds
So now filled with purpose
We rake a straight furrow
Feed and water with care
A small hope of tomorrow
Pauline Deakin, 2020
If you'd like to see your writing appear in Write On! Showcase, please send your short stories, poetry or novel extracts to pentoprint@lbbd.gov.uk Or you can read more fiction, poetry, interviews and author advice in the latest issue of Write On! Available here 
The words stung because Zara Kaleel's self-image was built on the singular belief that she was different. She was different to the two tribes of women that haunted her youth.