Showcase: Hitler's V2 Rocket Just Missed Us (Part One)
After a double dose of poetry examining contemporary society last week, let's enjoy a trip back in time this week, with a story set during World War Two.
Through the eyes of our author, Brian Rudge, we experience the child's perspective of what it meant to live through the Blitz: how it felt to be constantly at risk of a bomb falling on your street, the damage the explosions and shrapnel caused not only to the immediate area, but also to the people and spaces nearby, and how families and communities came together to support, love, and heal one another. Above all, Brian shows how, even during the darkest of times, children are a constant source of hope; their boundless imagination a bright light in the longest of tunnels.
Perhaps this is something we would do well to remember during our own challenging times. Certainly, as the father to a young child, my son is proving to be an unending fountain of joy and entertainment as, at the moment, we are facing a similar crisis of rising COVID-19 cases here, in Colombia, as in the UK.
Due to the length of Brian's story, I have split it into two parts. Enjoy this journey into the past, as told through the eyes of one so young and innocent, and come back next week for the story's conclusion.
Keep on writing!
Dan (Associate Editor)
*****
Hitler's V2 Rocket Just Missed Us (Part One) by Brian Rudge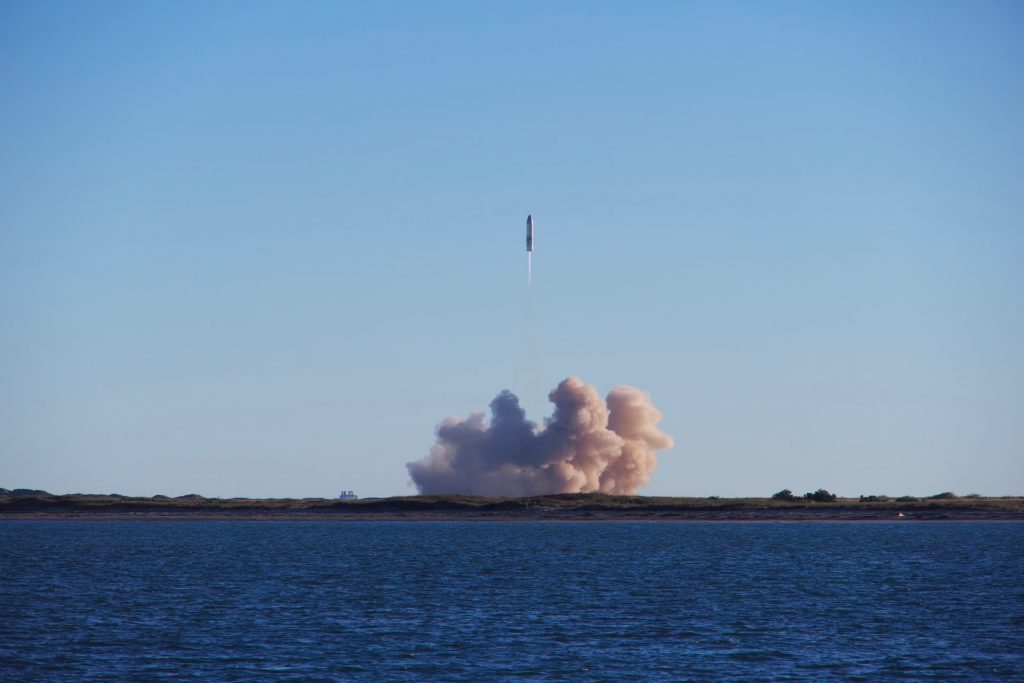 It was noon, Sunday 14th January, 1945. I was nearly five years old and listening to the church clock striking midday for the last time. I was playing with my toys, Mum's spaniel, Patsy, sitting beside me, in a Morrison shelter in the front room of Nan and Grandpa's house in Barking, east London. This was about 70 yards from the church. We were in the fifth year of the Second World War, yet the church services were still taking place and usually well supported. We were all in the habit of sleeping huddled together in the Morrison shelter each night, as there had been many night-time bombing raids throughout the war. The adults were in the kitchen at the other end of the house preparing Sunday dinner.
Unbeknown to us, five minutes earlier, the German Wehrmacht, under Adolf Hitler, were firing a V2 rocket from Loosduinen, The Hague in The Netherlands, aimed at London. The rockets were the world's first long-range guided missile, 28-feet long, weighed 13 tons and travelled at three thousand miles per hour. This was in the early days of their use and the launch itself was fraught with danger; indeed, some of them failed to launch at all. About nine thousand people were killed in the year the V2s were first used, and approximately 12,000 forced labourers and concentration camp prisoners died producing them. The rockets were the first man-made missile to break the sound barrier, and were silent while in flight; so, survivors would only realise what had happened after impact.
Suddenly, Patsy let out a strange, loud yelp. Almost simultaneously, the whole house visibly shook, every window shattered and the very heavy shelter we were sitting in moved a few inches across the floor. From the kitchen came a blood-curdling scream and Mum came running along the passage from the kitchen, closely followed by Nan and Grandpa. Mum's face was unrecognisable, blood pouring out of a deep gash on her forehead, running down her cheeks and dripping off her chin and on to the floor. After checking that I was uninjured, Grandpa ran back to the kitchen and came back with some hot water in a bowl, soap, a flannel and a towel. Mum sat down on an armchair, so Nan and Grandpa could clean and examine her. By now, I was screaming with fear, wondering what could have happened.
Grandpa said, as calm as ever, "Don't worry, boy, it must have been a bomb landing nearby. I will go out and check as soon as I have cleaned up your mum."
Just then, there was a knock on the front door. Grandpa jumped up to answer it and came back into the room with Walter Eveleigh. He was a very nice gentleman who had worked for my dad before the war, acting as a chauffeur for weddings, etc., driving an Armstrong Siddeley car Dad had bought for that purpose. Dad started a household removal business and car hire facility locally in 1937, and Walter helped him with both; although, having been discharged during the First World War for his leg injuries, he wasn't much help with moving furniture. Still, he was a first-class driver of both the lorry and car.
When Dad was called up, he left Mum in charge, with Walter to help her. If any local houses were bombed, he'd take the lorry and a couple of 15-year-old lads to pick up any salvageable furniture and take it to a storage unit behind Barking Town Hall. Walter told us that a V2 rocket had hit our church, destroying it, killing several people who were just leaving the Sunday morning service and injuring many more. By now, Nan and Grandpa had cleaned Mum's face up; the cut was deep but of much more concern was her right eye, which was so swollen she couldn't see out of it.
Walter said, "There are three field ambulances there, with doctors treating the injured."
"Could you take Doris to East Ham memorial hospital, so they could maybe stitch her forehead and check her eye?" asked Grandad.
Walter replied, "Of course, I'll go and get the car out of the garage now."
Young as I was, I knew that I had to seize this opportunity. Like all kids, I loved my mum. I also loved rides in the Armstrong Siddeley. Yet, because of the war and constant risk of air raids, such rides didn't happen very often.
"Please, Grandpa, can I go with Mum and Uncle Walt to the hospital, please, please?"
To my amazement, Grandpa replied, "All right, that might be a good idea. It'll get you out of the way while Nan and I start clearing away all this broken glass." Even though Mum was in a lot of pain, I'm sure I saw a tiny smile on her face.
Within minutes, there was a hoot from outside to tell us that Walter was there. Nan insisted I put on another jumper and a thick coat, then Grandpa walked us both out to the car, me in his arms and Mum holding him tightly, as she still felt groggy and faint.
Walter was an excellent driver and we purred off in the "Harmstorm Sidney", as I called it. The seats were upholstered in brown leather and there was a pull-down armrest in the middle of the rear which, when it was down, had a strap running across it. This was my favourite seat; I loved sitting on it, jumping up and down and holding the strap, while shouting, "Giddy-up, horsey!"
***
Twenty minutes later, we pulled up at the hospital. We walked in to find the place busy with lots of walking wounded, as well as stretcher cases.
A nurse looked at Mum's forehead and eye, saying, "Sit down over there and a doctor will see to you."
We didn't have to wait long before a doctor called Mum. I went in with her.
The doctor looked at her forehead and eye and said, "I can stitch your forehead up easily. You will need to go to Moorfields Eye Hospital afterwards, as I think you have a shard of glass in your eye." Mum looked very worried by that statement, but I think also realised there was no choice; it had to be done.
Walter was completely unfazed when she told him, saying, "Don't worry, Doris, the roads are fairly quiet; we can get there in about half an hour." I was straight back on my 'giddy-up horsey' and off we went to Moorfields.
Sure enough,  a lack of traffic on the roads meant we were soon there. This time, Walter helped Mum and me into the main entrance and sat us both down in the reception area. He then had to go and sit in the car, as the car park was full.
After a little while, a nurse came and saw Mum, noting down what had happened, then went and told a doctor. The doctor said they would have to do an exploratory examination and that I could not be present. Mum explained about the car and Walter waiting outside.
"I will ask one of our nurses to take Brian out to the car to wait with Walter," said the doctor.
This time, I didn't get on my 'giddy-up horsey' but snuggled up on the front seat as close as I could to 'Uncle Walt' and, in minutes, was fast asleep.
I wasn't aware of how long I was asleep, but a tapping on the window woke me and there was my mum. As it was now dark, Walter had taken the precaution of locking the door, in case he, too, fell asleep and someone reached inside to kidnap me. I became frightened and started crying.
Mum, who looked totally unlike my Mum and wore an eyepatch, said, "Don't worry, you're just very tired. Get in the back and I'll  sit with you and cuddle you all the way home."
So, I jumped over into the back of the car, Mum joined me and I was asleep again in no time, but not before hearing Mum tell Walter that she'd had an operation to remove the shard of glass.
I woke up to find we were back home and Grandpa was talking to Walter.
"Thanks very much, Walter. I want you to do me one more favour. My other daughter, Ida, heard about the rocket and phoned to see how we all were. When I told her everything that had happened, she insisted we all go and stay with her for a few days while this house is straightened out, so I want you to take us to her house, please."
"No problem at all," replied Walter. "I'll help you pack now and drop you all down to Rainham. If you like, I'll stay in your house to deter any burglars. Tomorrow morning, I'll call on Bill and Steve, who help me with any removals and get them to help put window panes back in."
Grandpa said, "Thanks so much, Walter, that's very much appreciated. Let's get going, as it's already late."
I was wide awake now and couldn't believe it. I loved Aunt Ida and it seemed we would be staying at her house for a few days! It took a while to get our clothes together and bag them up. The next problem was fitting all of them and us and Patsy into the car. My 'giddy-up horsey' armrest had to be pushed back and into the upright position and the only place that Patsy could go was on my lap.
How funny, how happy!
Rainham was only six miles away, so we were there in no time.
[End Of Part One]
(C) Brian Rudge, 2021
Come back next week for the conclusion of Brian's story! If you're looking for more to read in the meantime, we've  just published issue 7 of Write On! magazine. Read it online here.
If you'd like to see your writing appear in the Write On! 'Showcase', please send your short stories, poetry or novel extracts to: pentoprint@lbbd.gov.uk. You can read more fiction, poetry, interviews and author advice in the latest issue (7) of Write On!